Weekend Watch: Mesmerizing Romand Makeup Videos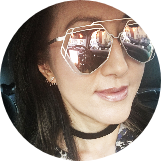 ANNA PARK
Jul 22, 2017
---
It's a lazy, hot Saturday afternoon, and you're sick of lying by the pool. Why not get some makeup tips from around the world while you're lounging about? We've gathered some fun makeup videos featuring the ever-chic Romand brand for you to enjoy. But be warned: These Romand makeup videos can be addicting.
_____________________________________________________________________
"The packaging is on point." Pretty much the universal consensus among beauty vloggers about Romand, including Ashley Elizabeth, Berry Beautiful, and Nicky Murphy. And why not? The magnetic closure of the lipstick, the gold-trimmed marbleized packaging, the opalescence of the lip tint tubes — all reasons to love the experience of Romand as well as the actual product inside.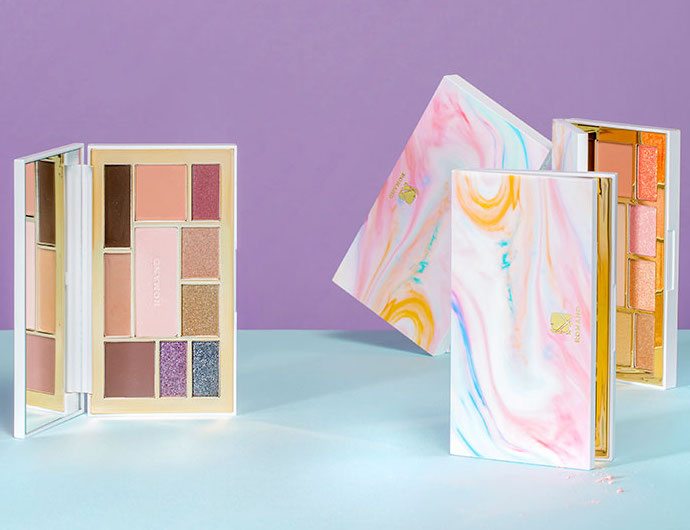 Another thing they agree on? Gorgeous, silky colors in the eye palette. (And how on earth do so many of them rock that glittery tangerine eyeshadow with aplomb?)
Clearly, I need to take notes. So sit back and click play on some of our favorite Romand makeup videos. You're in for a mesmerizing time.
Meejmuse's unboxing 
Let's start off with one of our fave beauty vloggers, the crazy adorable Meejmuse. Seriously, can we just listen to her all day long?
Her first impression video of Romand should give you a good sense of the texture and pigmentation of the products (and she can't resist applying the lip tints during the unboxing either).
Vivekatt's #monolidgoals
This video is so good because it shows — other than the fact that Chinese Swedish beauty vlogger Vivekatt is a genius at completely transforming herself — that makeup tutorials go beyond language. I also like how she does super closeups on the eye as she's applying makeup — a great tutorial for monolids and how to pull off daring shades like shimmery tangerine.
Jane's Beauty Room's sweet GRWM
Can't get enough of that Australian accent? Jane's Beauty Room is another vlogger from Down Under whose GRWM videos are as softly lit as her super fem makeup looks.
Lou Sanchez's newbie-friendly look
Filipina beauty vlogger Lou Sanchez does an easy-to-follow day to night Korean-inspired look using Romand. I really like the way she shows how versatile the colors are — from how light or pigmented you can make the Romand lipsticks to how to use one of the shades in the eye palette as a contour for the nose and hairline.
Saerom Min: The original makeup magician
And of course, we can't forget Romand's founder herself, Saerom Min, the original magic maker for the way she completely elevates her look with what seems to be a few strokes of her magic wand makeup brush. Watch as she transforms herself.
And as a bonus, Saerom gives Korean American vlogger Joan Keem the Romand touch.
If you've tried Romand makeup, what'd you think? Which are your favorite Romand makeup videos and who are some of your favorite vloggers to watch?
---
Author: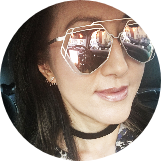 ANNA PARK
She may have started her career as a lawyer, but Anna found her true calling long before that, while poring over the beauty editorials and skincare how-to's in teen magazines. Sure, the ladies at the Estée Lauder counter may have scoffed at her when she asked for an eye cream at the age of 16, but hey, she was just ahead of her time. Today, Anna is a beauty editor, obsessing over skincare ingredients and the Oxford comma. Follow her travels on Instagram at @annanymity.
---
Comments