I Replaced My Morning Wash With SanDaWha Liposome Skin Softener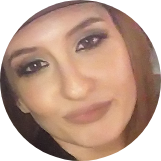 Coco Park
Jul 20, 2017
---
When one K-Beauty Squad member found even a morning face wash too drying for her skin, she replaced it with SanDaWha Liposome Skin Softener. Here's what happened, what she learned (and how much money she saved).
---
I've written a lot about having dry skin, and I've spent years trying to find products to combat it. Even right now in the summertime, my skin is still very easily dehydrated if I don't constantly baby it. As you age, it gets more and more difficult to maintain hydration, and you may have to change the way you do things to address that issue.
One thing I've stopped doing altogether is washing my face in the morning. Sounds crazy, but it works for me. I've spent the night feeding my moisture barrier, and I don't want to wake up and strip it and start all over again. But I also don't want to just wake up with a dry, un-prepped face and pile on more products. So I've gotten around this with a new buddy of mine. Meet SanDaWha Liposome Skin Softener.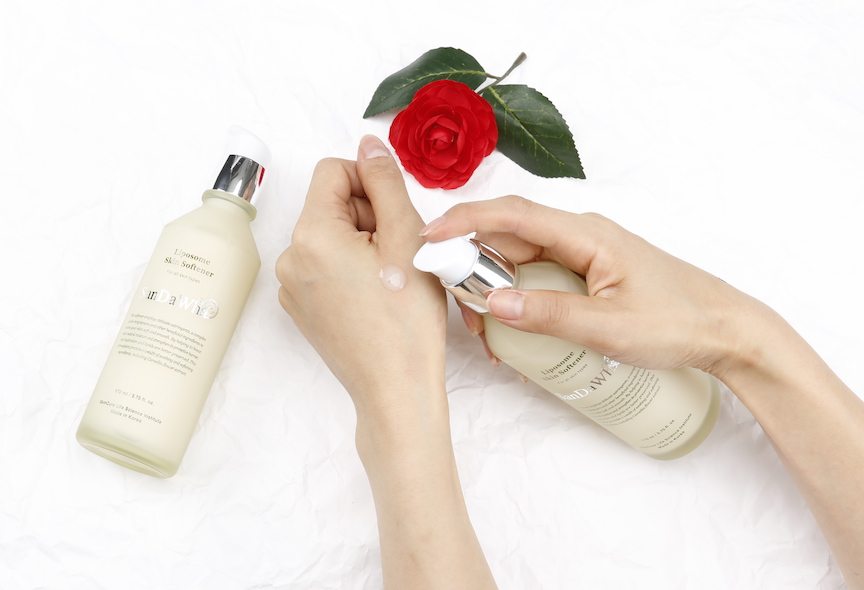 What is it
SanDaWha Liposome Skin Softener is described as a "pH balancing skin softener" that "removes any lingering traces of makeup and dirt after cleansing, while hydrating and prepping your skin for following treatments, all without irritation."
So what's a softener? Essentially, it's just another word for toner. However, this toner is thicker than the toner I use before my acids (Mizon AHA & BHA toner). It's watery, but with a bit of milkiness and slip; it's just the right texture for layering (I'll get to that later). It has a nice, subtle green-floral scent that is in no way overpowering, and it dissipates fairly quickly. The product may feel ever so slightly sticky at first, but it sinks in fast, leaving behind baby soft hydration and texture.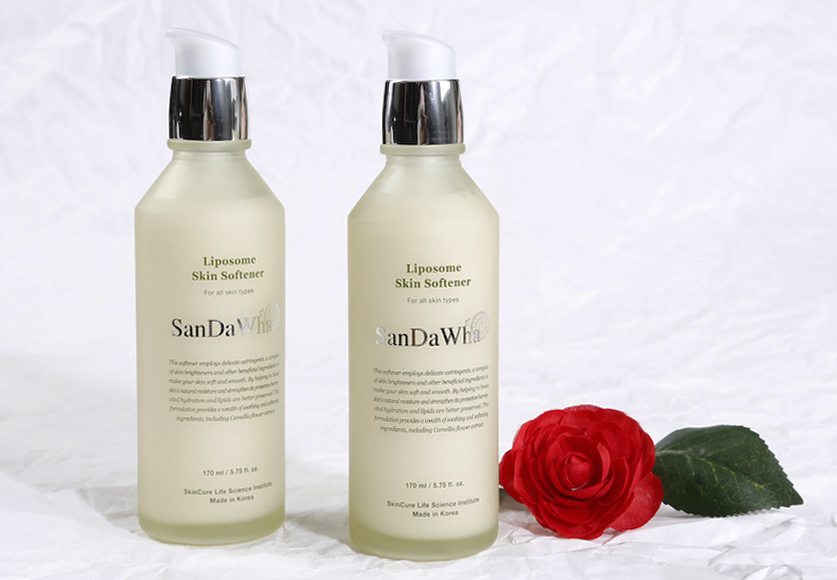 If you take a look at the ingredients, it starts to fall into place. The ingredient list is full of fan favorites, especially if you're into nature-derived ingredients:
Camellia Japonica Flower Extract, Water, Propanediol (EcoCert®, Natural Origin), Pentylene Glycol (EcoCert®, Natural Origin), Glycerin, Sorbitan Caprylate, Phosphatidylcholine, Camellia Japonica Seed Oil, Bisabolol, Magnolia Kobus Bark Extract, Levulinic Acid, Panthenol, Xanthan Gum, Trehalose, Glycyrrhiza Glabra (Licorice) Root Extract, Centella Asiatica Extract, Camellia Sinensis Leaf Extract, Betaine, Adenosine, Arginine,  Chamomilla Recutita (Matricaria) Leaf Extract, Hizikia Fusitorme Extract, Thujopsis Dolabrata Branch Extract, Salix Alba (Willow) Bark Extract, Dipotassium Glycyrrhizate, Dimethyl Sulfone, Opuntia Ficus-Indica Fruit Extract, Polygonum Cuspidatum Root Extract,  Scutellaria Baicalensis Root Extract, Stearyl Glycyrrhetinate,  Yeast Beta-Glucan, Aloe Barbadensis Leaf Extract, Hyaluronic Acid, Rosmarinus Officinalis (Rosemary) Leaf Extract,  Bioflavonoids, Brassica Oleracea Italica (Broccoli) Extract, Portulaca Oleracea Extract, Houttuynia Cordata Extract,  Olea Europaea (Olive) Fruit Oil, Citrus Unshiu Peel Extract, Vitis Vinifera (Grape) Skin Extract, Pueraria Lobata Root Extract, Glycine Soja (Soybean) Seed Extract,  Vaccinium Angustifolium (Blueberry) Fruit Extract, Pyrus Malus (Apple) Fruit Extract, Silybum Marianum Extract, Tocopherol, Rosa Canina Fruit Oil, Lavandula Angustifolia (Lavender) Oil, Citrus Limon (Lemon) Peel Oil, Rosmarinus  Officinalis (Rosemary) Leaf Oil, Citrus Aurantium Bergamia (Bergamot) Fruit Oil 
I stan for camellia (of which there is a lot), but I'm also a dedicated licorice root, aloe, hyaluronic acid, and green tea fan, all of which are in the mix here. I also appreciate that the slip and thickness of the product is thanks to the glycerin content, and not dimethicone, which can feel heavy and irritate some. Looking at the COSDNA entry for this toner, you can see this is very, very low on irritants and acne triggers. Nice.
How do I use it
When using a product of this thickness and viscosity, I think your bare hands are the best delivery system, so skip your cotton pads for this one. I put three to four drops into my hand and then coat both hands with the product. From there, I press it onto my face, coating it evenly all over.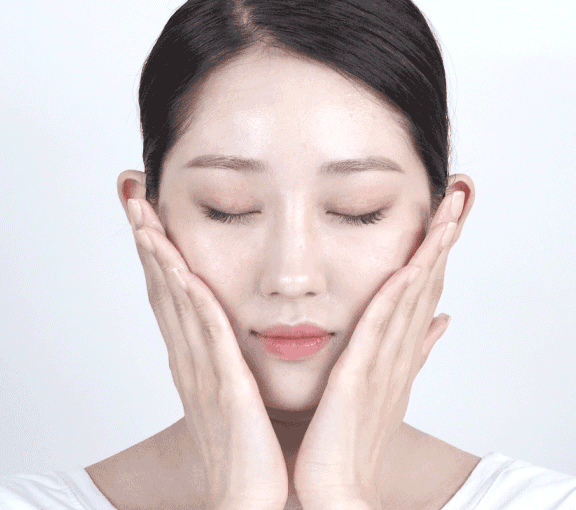 When I spoke about layering earlier, this product is the perfect candidate to do the 7-skin method, which is layering seven layers of a watery product onto the skin for some hardcore hydration. In fact, when I ran out of my Whamisa Organic Flowers Deep Rich Essence Toner, which is what I usually use to do seven layers with, I replaced it with SanDaWha Liposome Skin Softener, and it worked beautifully.
Another bonus in favor of SanDaWha versus Whamisa is that if you're budget conscious, the former is $12 cheaper for 50 more ounces of product. That really makes a difference if you're doing the 7 skin method. This product reminds me a lot of the Hanyul Rice Softner, but with a much, much gentler and better formula, IMO.
How I've been using this softener recently is first thing in the morning. As I mentioned, I've stopped washing my face in the a.m., so the first thing I do is splash some of this on. Now that it's summer, I just do one layer, but previously in the winter I was doing the 7-skin. I found that this played well under makeup and didn't disrupt my sunscreen application, another big plus in my book.
Depending on your routine, skin type, and need, this softener could be used a variety of ways. You could use it a.m. like I am, use it at night after acids, or use it as a replacement for a sheet mask via the 7-skin method. If you're just using this as a p.m. toner, it is slightly under the perfect 5.5 pH, so it would be safe to use before your acids, but I personally like it a lot better after acids, as it's soothing and such a great skin prep for the rest of your routine.
Versatile, great value, quality formulation — I am in love with this softener. SanDaWha, I am so glad Beautytap has brought you into my life!
Have you tried skipping your morning wash for a hydrating toner? How'd it work for you?
---
Author: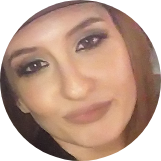 Coco Park
Coco Park is an author, beauty journalist, blogger, podcast host, and all around oddball living in Montreal Quebec with her family. Originally from the southern USA, she worked for several years in the makeup industry as a professional makeup artist and holds a certificate in esthetics. She is a proud member of the Choctaw Nation of Oklahoma. Want to know more? Check her out on the Beauty Beyond Basics podcast, on her blog TheBeautyWolf.com, on Instagram @thebeautywolf, and in her book "Korean Beauty Secrets: A Practical Guide to Cutting-Edge Skincare & Makeup."
---
Comments