Teen Makeup Picks: What's Cool, Affordable, and Just Plain Good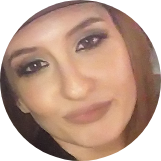 Coco Park
Jul 23, 2017
---
Easy application, cute packaging, and so affordable, you can get another set for your BFF (or yourself, if you're buying for a teen). Here, some great teen makeup picks everyone will want to get their hands on.
_____________________________________________________________________
When I was around 12 or 13 years old, I became intensely interested in makeup. My mother wasn't a very fussy person when it came to that kind of thing; she was fairly utilitarian with her drugstore makeup, having only a small collection of things tucked into the recesses of the medicine cabinet. Luckily for me, I had a very elegant aunt and grandmother to help guide me into the world of cosmetics. Although I did have a few missteps (the thought of that frosted powder pink lipstick I used to insist upon in 7th grade still gives me a serious case of cringes), I had the good fortune of having a positive guiding force.
Nowadays the world is a much different place for cosmetics, and there are so many excellent Korean brands that really cater to that market. If you're a teen, or have a beloved teen in your life that you'd like to help enter into the world of cosmetics, I've got some excellent teen makeup picks I'd like to introduce you to.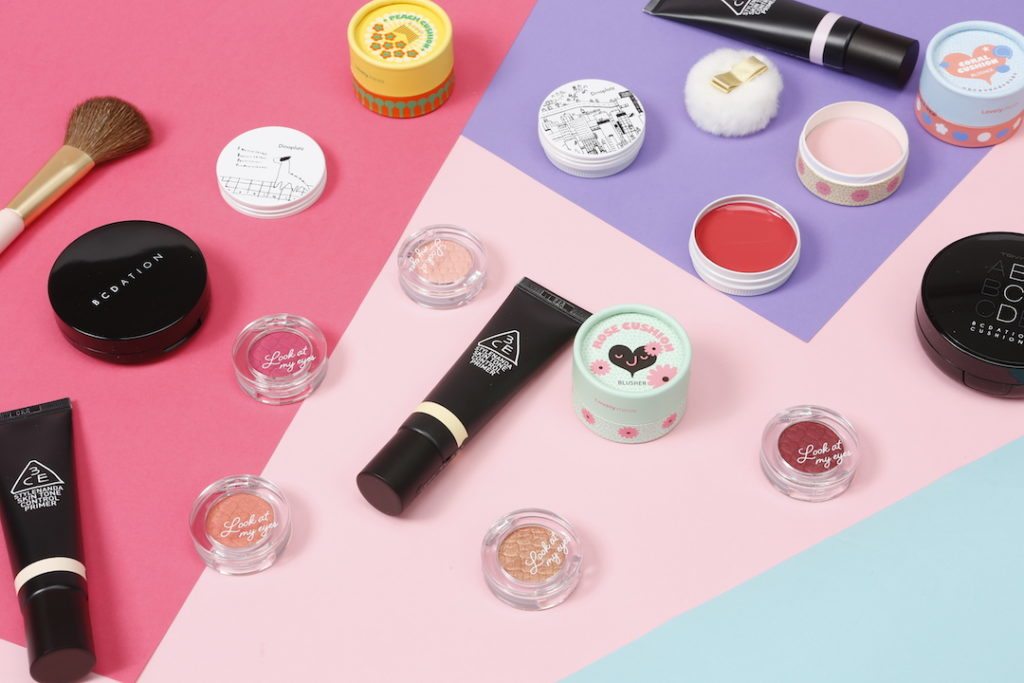 Makeup is about self-expression. It's about fun and whimsy, and it shouldn't give anyone anxiety, although I could see how it might if you're a newbie. One of the great things about some of these products is that they're almost foolproof. Not only that, they're also adorable, just like you!
Color correcting primer
The worst part about being a teenager, aside from that whole "no one understanding you" part, is the havoc hormones can wreak on your skin. A color correcting primer wouldn't be a bad idea. Between the spots, redness, and oiliness you potentially have to tackle, you might need a little help.
3CE Skin Tone Control Primer ($32.97) might be just the tonic. It comes in three shades: vanilla, peach and violet. Unlike the rest of my teen makeup picks, this one's not that cheap, but it's worth the investment: It can help your makeup adhere better while brightening your complexion. A little tip: If for some reason you find this just doesn't work for your face, it can also act as an eye primer.
BB cushion
Oh man, what I wouldn't have given to have BB cushions when I was a teenager! I was from a very small rural town, and until I was old enough to drive to the "big city" two hours away to get matched to a foundation shade at a department store, I had to make do with disgusting antiseptic smelling drugstore makeup. This was way back in the day when drugstore makeup was noticeably subpar and always somehow orange.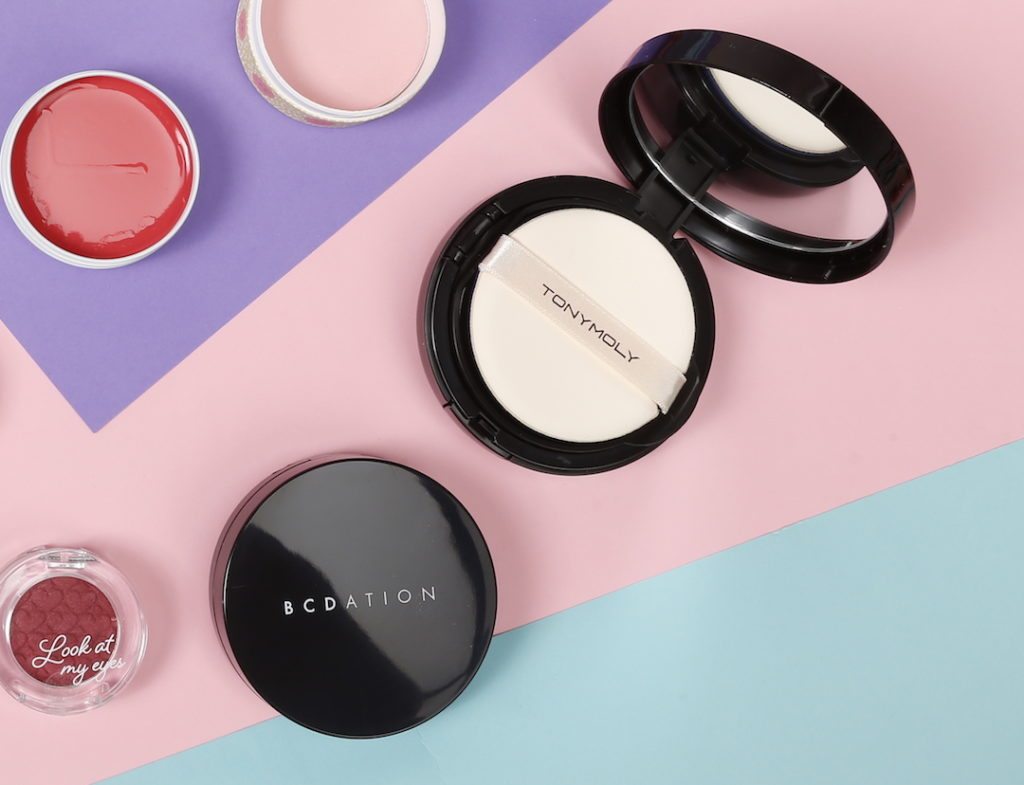 A BB cushion would have been a godsend! Super easy to blend, skin-friendly formulations, and very easy to skin match if you're lucky enough to fit into the admittedly slim shade offerings. There's a cushion for every kind of skin type and every budget. For drier teenage skin without much acne, I'd suggest Peripera Peris Water Cushion (about $13). It's hydrating, has light coverage to even out any blotchiness, and it has nice ingredients.
For those dealing with troubled skin, including severe acne, and looking for coverage, Tony Moly BCdation Cushion+ ($20) will soon become your best friend. (And unlike your real best friend, it won't talk sh-t behind your back.) This cushion has excellent coverage and it's totally buildable without getting cakey. It also gives the skin a nice glow without looking greasy. I think this BB is a real hit, and its good reputation is well deserved.
Eyeshadow
Ah youth, you don't have to worry much about chronic eye bags or crow's feet. All you need to do is show off those sparkling peepers, and a wash of color and some good mascara has got you covered. Take advantage of this while you can, you gorgeous little doe-eyed creatures!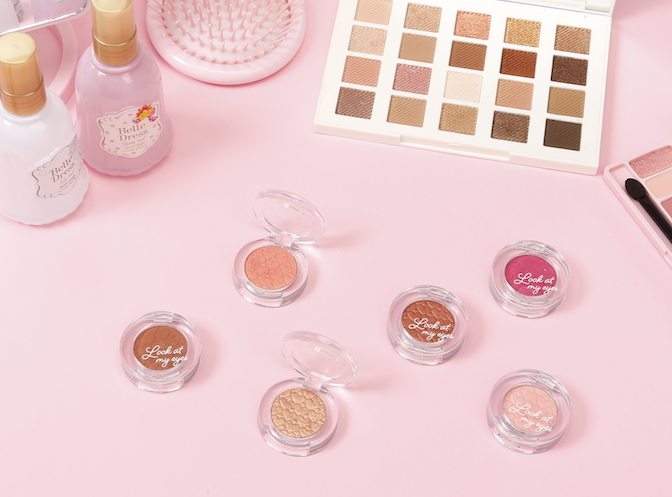 I think creamy, dewy eyes are about to have a big moment in fashion soon, so get in on the trend on the ground floor. Don't be intimidated by cream eyeshadow; it's some of the easiest to blend, and all you need is a finger! Too Cool For School Dinoplatz Eyeshadow on Flatiron ($18) gives a gorgeous dewy glow to eyes. I especially like their Bronze shade. If you want to stick to traditional powder, and want lots of color options, look into Etude House Look At My Eyes shadow singles ($3.50 each) or 3CE One Color Shadows ($15). Both come in a fun variety of shades, and blend easily.
Mascara
If Tony Moly Panda's Dream Smudge Out Mascara ($9.73) doesn't win the world's cutest mascara award, I'm starting a protest. Housed in an adorable black and white tube with a little panda head on top, this mascara lasts the entire day without smudging. So even though it's named after a panda, you won't leave school looking like one. It comes in two formulas, curling and volumizing, and both work very nicely.
Lips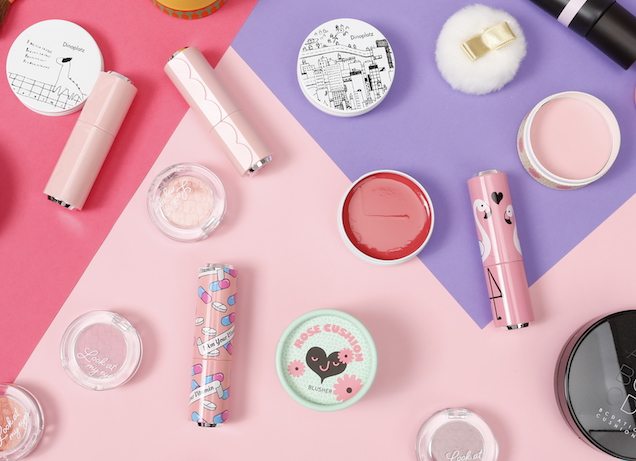 One of my favorite K-beauty discoveries was the Too Cool For School Dinoplatz Lip balm ($14.57). It gives a juicy color wash to the lips, is extremely nourishing, and oh my god, it has the cutest tin. Each shade has its own cute sketch on the tin, which alone is worth collecting them all for. This is one of those cases where I initially got drawn in by the packaging, but ended up being a dedicated re-purchaser once I realized how great the product actually was. And since this is a balm, once again, only your finger is needed when applying, which I think is a cornerstone for beginners. I can't recommend this balm enough, and it's the perfect sheer wash of color.
Blush
Blush can be kind of tricky if you don't know what you're doing. Thankfully there are tutorials just a click away to show you the many different techniques for applying blush. One of the first things you should know is that less is more. Especially when it comes to blush. It's one of the easiest things to mess up if you go into it heavy handed. But with the right formula and technique, things can be made very easy for the beginner.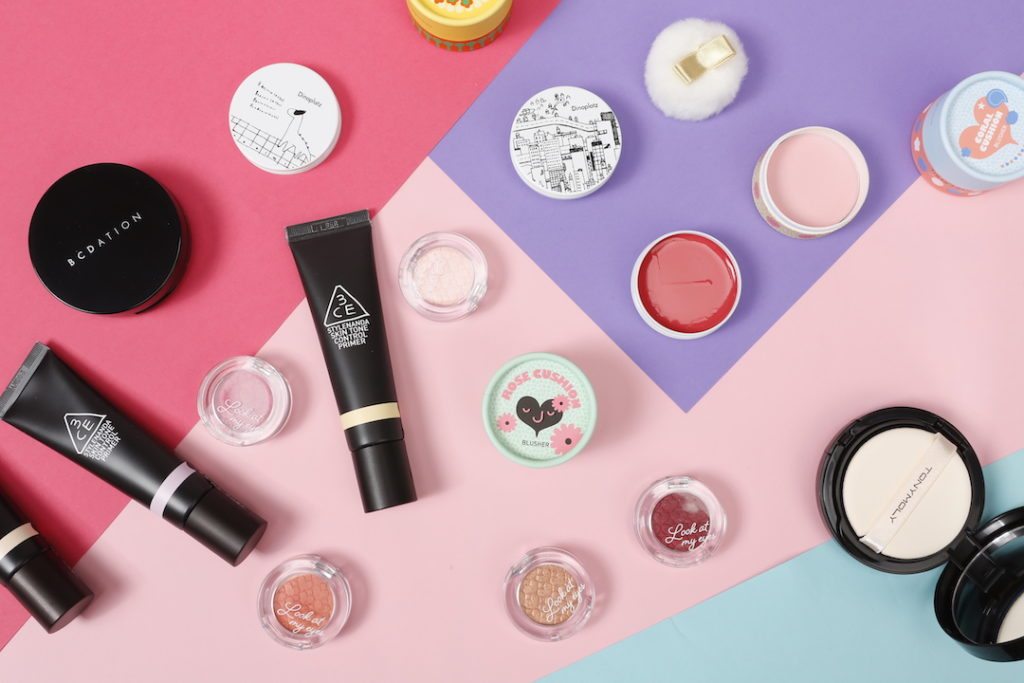 The Face Shop Lovely Me:Ex Pastel Cushion Blushers (about $9) are one such product that can give you a cute flush without fear of looking like a harsh clown. It's available in several shades ranging from a baby pink to a glowing coral, and comes with a little puff that makes application a breeze. Simply tap on and go. The blush is just pigmented enough to give you the color you desire — no ancient mystical wisdom needed.
Putting these products together in a pretty makeup bag and presenting them to a makeup beginner would make an excellent gift. And the best part is it's all totally age appropriate, whether you're 14 or 40! In fact, you might just find yourself making an identical bag for yourself.
What are some of your favorite teen makeup picks?
---
Author: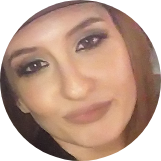 Coco Park
Coco Park is an author, beauty journalist, blogger, podcast host, and all around oddball living in Montreal Quebec with her family. Originally from the southern USA, she worked for several years in the makeup industry as a professional makeup artist and holds a certificate in esthetics. She is a proud member of the Choctaw Nation of Oklahoma. Want to know more? Check her out on the Beauty Beyond Basics podcast, on her blog TheBeautyWolf.com, on Instagram @thebeautywolf, and in her book "Korean Beauty Secrets: A Practical Guide to Cutting-Edge Skincare & Makeup."
---
Comments