Screen to Street: The 5 K-Drama Hair Trends We're All Copying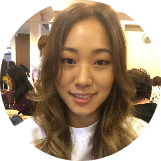 Angela son
Aug 18, 2017
---
You may not be able to get Song Joong Ki anymore, but you can get his fiancée's perfectly fringey bangs. Here, some of the hottest K-drama hair trends to upgrade your look.
_____________________________________________________________________
Into the wee hours of any given night, Hallyu fans all over the globe giggle and swoon over the latest Korean drama. There's a hot host of reasons why millions of viewers labor through all 10 steps of their evening skincare routine only to gladly sacrifice beauty sleep for "just one more episode." Dreamy lead actors? Check. Wish-that-were-my-problem love triangles? Check.
But perhaps one of the most anticipated thrills of a newly released, epic K-drama series is its undeniable trendsetting powers in fashion, makeup, and hair. Take, for instance, the multiple-times-sold-out YSL lipstick that Jun Ji Hyun puckered up in in My Love from Another Star back in 2014. Before Cheon Seong Yi even knew her neighbor was an alien, No. 52 in Rosy Coral sold out in stores internationally.
Since then, K-dramas have continued to inspire fans, especially in the hair department. The leads in several hit series over the past few years have donned inspiring, head-turning hairdos that simply beg to be copied, and copied indeed they were by both Seoulites in the motherland and at-heart Seoulites all over the world. These hair trends are still going strong today and show no signs of splitting. Check out these top 5 K-drama hair trends that have made their way from the screens to the streets in a major way.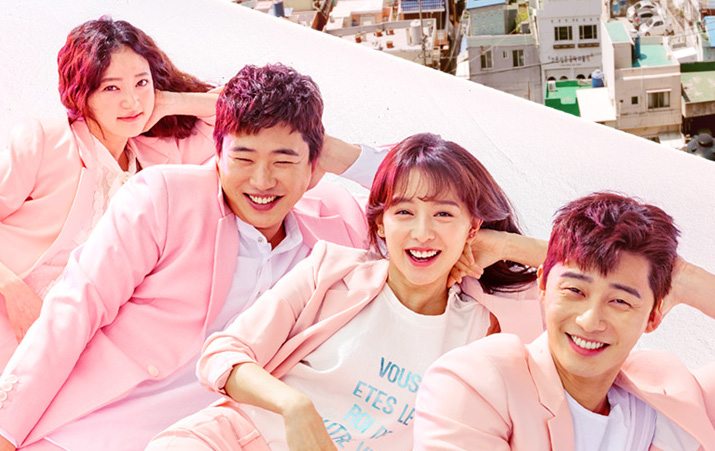 Let's start the list with a bang(s), shall we? Once only for the elite few blessed with specific head shapes, bangs have started to make a huge comeback over the past several years. The big bang theory is that these whimsical strands or choppy chunks (whichever you fancy) frame and define your face so it looks smaller and you look more youthfully fresh. Today, a variation of adorable, flattering bangs is becoming a key part of the signature Hallyu look. 
1. Puffy Bangs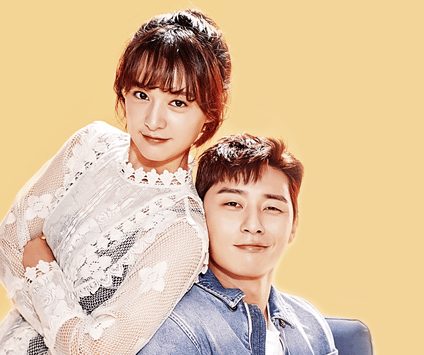 If you were born in the '80s or early '90s, you already know about these bad girls. Puffy bangs are basically your normal bangs with a lift (quite literally) by way of a loose or tight perm. Kim Ji Won unabashedly rocks a more natural version of the bouncy permed bangs in the recent Korean drama Fight My Way. She plays a brazen, beautiful, and unapologetic character, and it may take her kind of chutzpah to pull off this look, but the endearing, carefree vibe it adds to your look make it so worthwhile.
2. Comma Bangs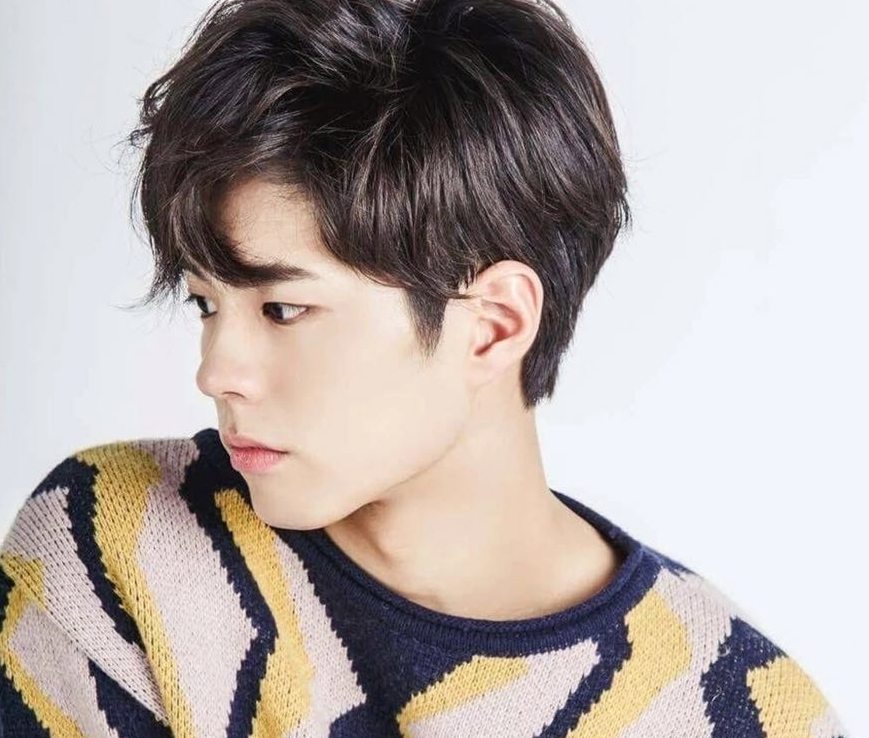 Brought to the spotlight in 2015 by Yoo Seung Ho in Remember: War of the Son, Comma Bangs look like, well, commas. Nearly all Korean celebs, male and female, have rocked the fluffy C-shaped curls at one point or another, and it's no wonder as they instantly shave years off your age and make your face appear K-idol-tiny and more V-lined. Today, comma bangs are still holding their curls as the go-to anti-aging hair accessory on K-pop idols and K-drama actors alike (including Kim Ji Won's co-star in Fight My Way, Park Seo-joon).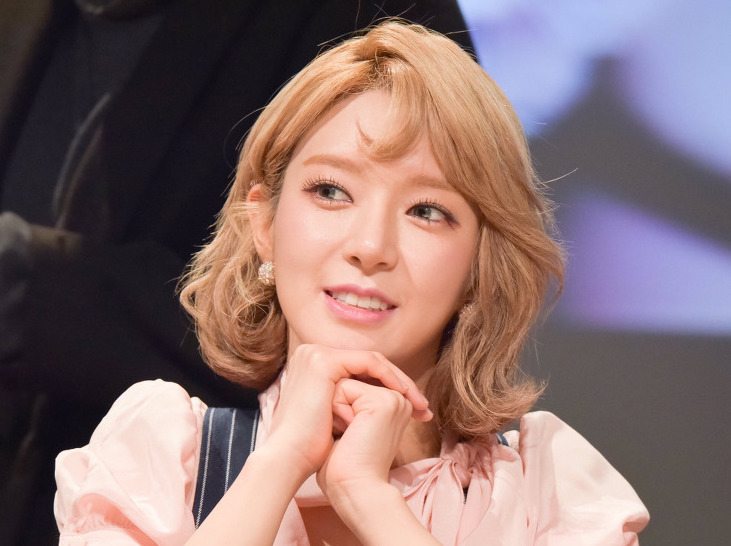 3. See Through Bangs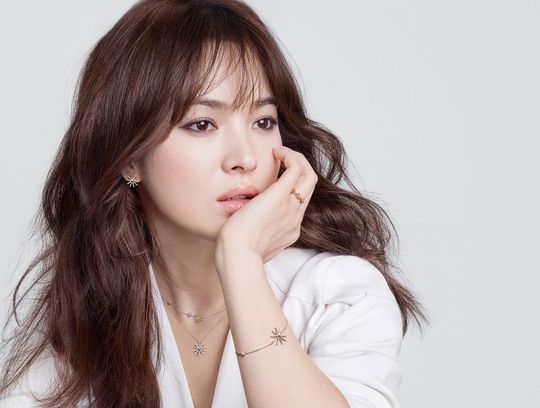 Now you see me, now you don't! That's the gist of the See Through Bangs, a current obsession that's actually been around for years. Wispy strands of hair float above the brows, revealing a peek of forehead here and there. They're usually cut longer on the sides, creating a flattering frame for the face and highlighting the center features so you appear doll-faced and mysteriously ageless. The age-defying hairdo is most memorably owned by future Mrs. Song Joong Ki, who also sported the look in her last hit Descendants of the Sun.
4. Copper Red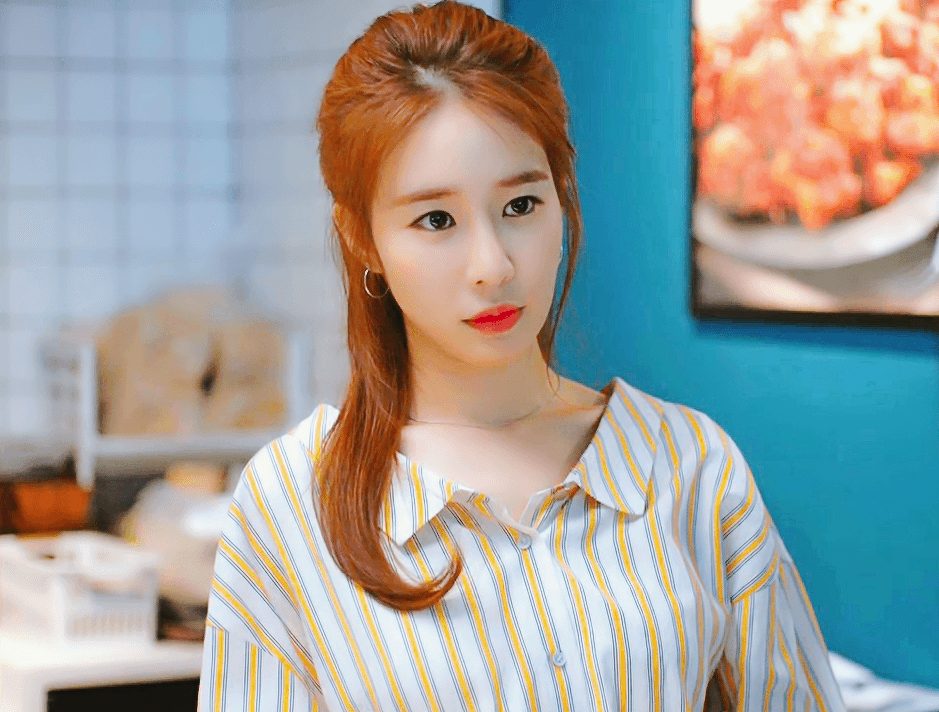 Yoo In Na was all sorts of red hot in her latest role as the cheeky Sunny in the recent cult-status drama Goblin. Onscreen, her fiery red hair dressed up or down in effortlessly chic styles gave life to the Grim Reaper. IRL it inspired women to bravely cop the copper 'do stat.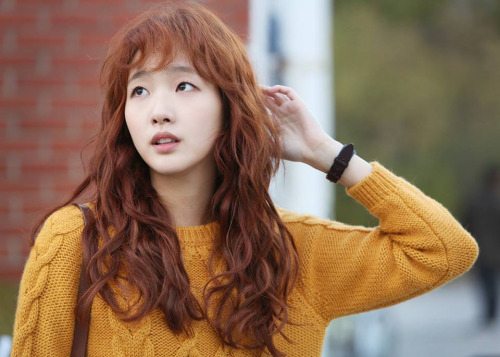 Her Goblin co-star Kim Go Eun also rocked this spicy hue in Cheese in the Trap as the lovable Hong Seol, albeit a more casual version. Hong Seol's easygoing, frizzy rendition also caught on like wildfire, and it's easy to see why since any shade of red makes for a standout look.
5. Mermaid Hair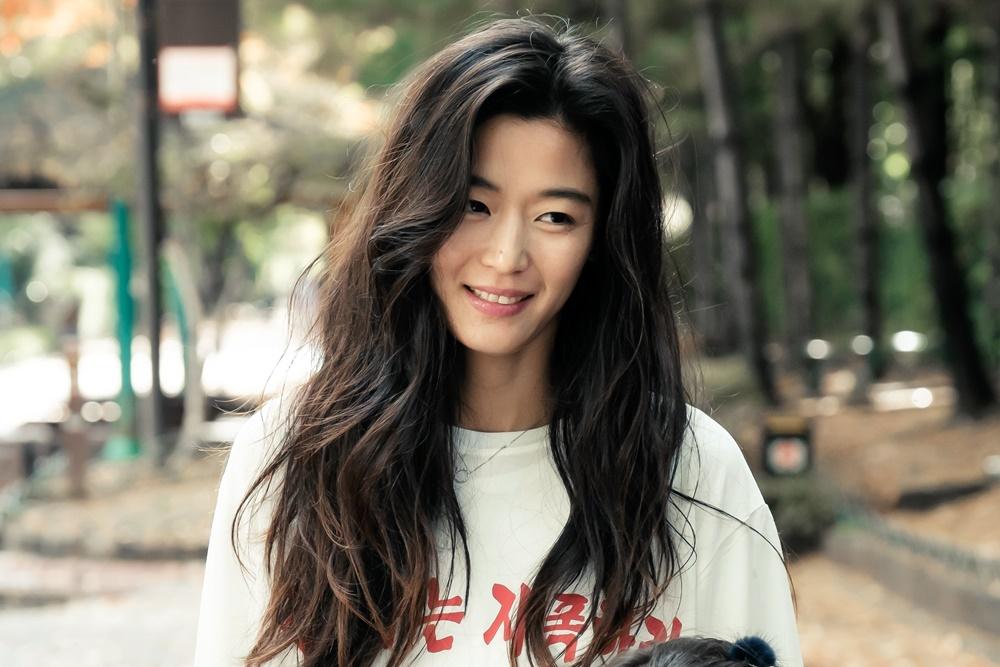 All 20 episodes of The Legend of the Blue Sea were all sorts of #hairgoals. The long, layered, and lush locks on Sim Cheong, played by Jun Ji Hyun, had all eyes glued to tablets scene after scene. Supernaturally healthy and impeccably wavy, her million-dollar mermaid mane looked mystically flawless, whether she was darting from piercing spears deep in the ocean, running for her life through Spain, or digging through trash for designer hand-me-downs. Without a doubt, ladies all over were inspired yet again by this sassy A-list actress to grow out their hair and up the ante in salon treatments.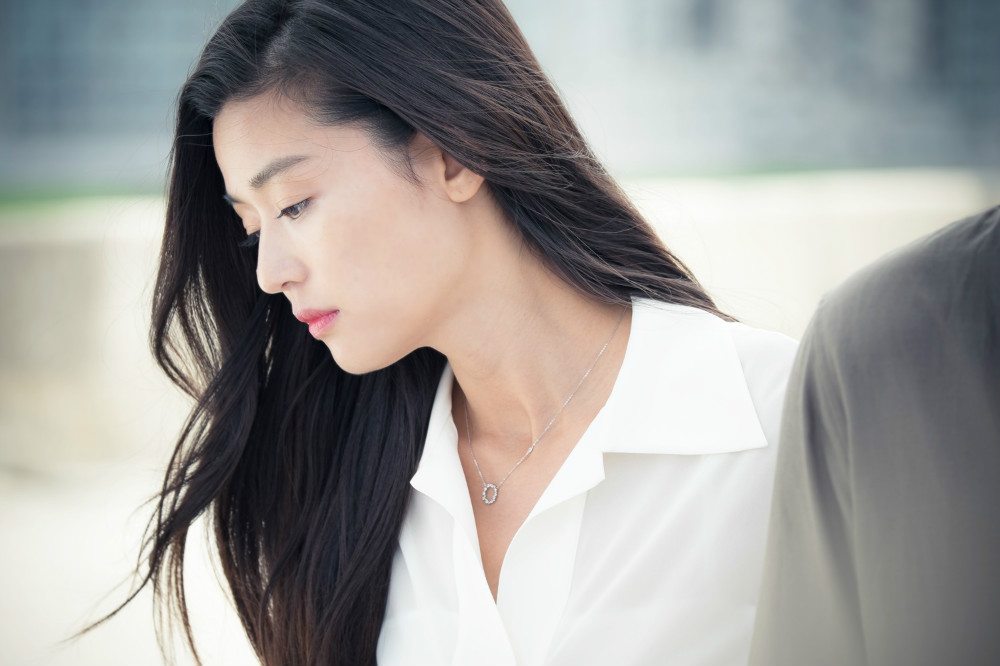 Are there any K-drama hair trends you're inspired to try? Which best-tressed K-drama queen or king do you think had the most influential hair lately? Tell us below!
---
Author: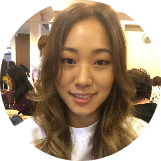 Angela son
---
Comments