Build Your Makeup Kit With These Etude House Makeup Must-Haves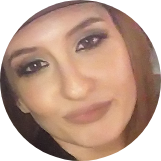 Coco Park
Aug 21, 2017
---
Building a makeup kit doesn't have to cost an arm and a leg. After all, K-beauty offers great options for the budget conscious or the newbie. So here are some of my favorite Etude House makeup must-haves that will have you looking like a beauty vlogging star in no time.
_____________________________________________________________________
I previously wrote about how easy it is to build an essential skincare kit with Etude House's many adorable offerings. When it comes to building makeup essentials, there's a little bit more fun to be had. Etude House is all about fun, and their products reflect that. But don't let the super cute packaging fool you; there are some excellent formulations within this brand if you do some digging. Here, some Etude House makeup must-haves for your makeup kit.
Etude House Any Cushion Cream Filter
This BB cushion is one of my favorite cushion variants: the net instead of the classic sponge. With the net you get an even coating of product onto your silicone puff every time, which translates into a even coating on your skin. This cushion is light to medium coverage with a dewy finish. It leaves the skin glowing for a solid eight to 10 hours before fading. (Your mileage may vary, though, and I would assume if your skin is oily it wouldn't last near that long before fading or oxidizing.)
Glass Tinting Lips Talk and Case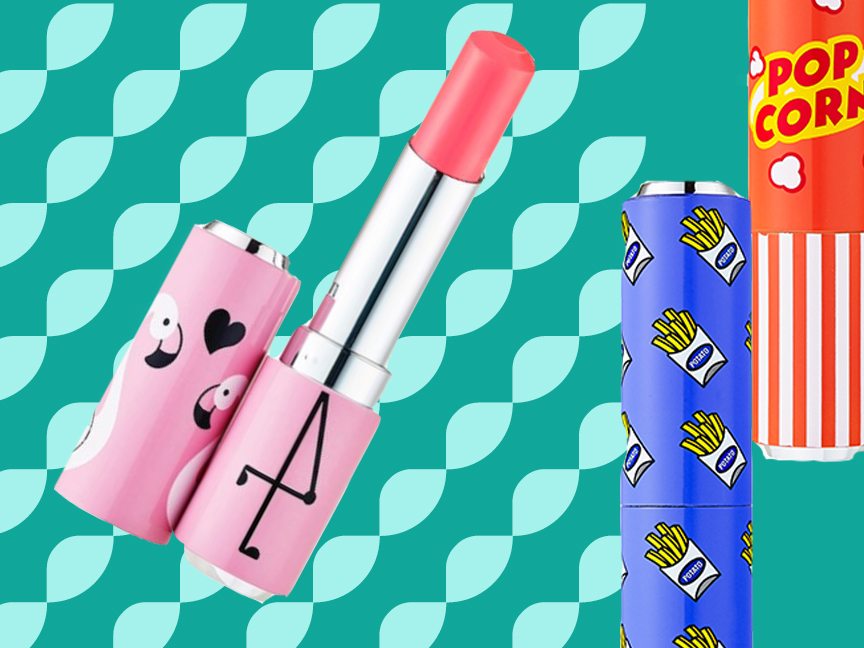 I can't get over the Glass Tinting Lips Talk line. This glossy tint comes in 20 shades and can be housed in 20 different graphic print cases that can be mixed and matched. Not only is the high gloss formula cushy, it's moisturizing, so you don't have to worry about the pitfalls that come with the matte lip trend. The shades range from super natural to fun and daring. I think this would be the perfect addition to any gift basket, and I could see it being an instant favorite. I wish I had all 20 shades!
Etude House Proof 10 Eye Primer
No budding makeup wearer's arsenal is complete without this product. Actually I think even seasoned pros would appreciate this little gem. Etude House Proof 10 Eye Primer delivers everything Urban Decay's eye primer does, but it does it at under a quarter of the price. Brighter eyeshadow, longer lasting eyeshadow, and budge-proof liner. Win, win, win.
Etude House My Beauty Tool Soft Cream Puff
Beauty Blender who? I actually prefer the Etude House My Beauty Tool Soft Cream Puff over it's much pricier predecessor. The Soft Cream Puff has a bit more give and feels like a squishy cloud on my face. It delivers the same excellent blending ability as the Beauty Blender, and I find its shape more ergonomic and easier to work with on the curves of a face. Simply dampen it, dab it into your favorite BB cream, and tap onto the face. It also works well to blend out contouring and to apply cream blush. For $6, you could buy one for each function, and it would still be cheaper than a single Beauty Blender.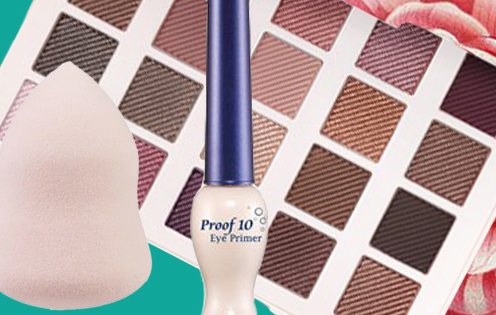 Etude House Personal Color Palettes
A great thing that Etude House has done lately is take the guesswork out of building a foundational base for makeup essentials. The Etude House Personal Color Palettes line is something I would have absolutely loved to have received when I was just starting out my collection and feeling my way around makeup. Having an already curated palette is an easy, low-stress way to experiment with color and get creative, all while learning exactly what works for you, what doesn't, and what you truly love on yourself.
When it comes to lips, the Personal Color Palette line has both warm and cool skins covered, as it has a collection of colors for both. Both the warm and cool palettes come with nine mixable shades housed in a flat square palette. You can use them straight out of the pan as is, or blend them together to make your own unique color.
For the eyes, there are four different palettes, categorized for warm and cool tones. Each palette offers up to 20 different shades. Each tone has a neutral and a more fun color palette offering. This line even has a contouring palette available in both powder and cream formulas! The contour palettes have six different shades. Depending on how creative you want to get, these shades could be used for all manner of experimentation. And if that wasn't enough, this line has a color-mixing palette that comes with a metal spatula and easy to clean aluminum mixing surface.
Use this palette to experiment and bring out your inner Bob Ross while mixing colors, and your outer Bob The Drag Queen while applying them.
Expressing yourself has never been easier.
---
Author: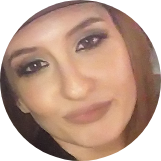 Coco Park
Coco Park is an author, beauty journalist, blogger, podcast host, and all around oddball living in Montreal Quebec with her family. Originally from the southern USA, she worked for several years in the makeup industry as a professional makeup artist and holds a certificate in esthetics. She is a proud member of the Choctaw Nation of Oklahoma. Want to know more? Check her out on the Beauty Beyond Basics podcast, on her blog TheBeautyWolf.com, on Instagram @thebeautywolf, and in her book "Korean Beauty Secrets: A Practical Guide to Cutting-Edge Skincare & Makeup."
---
Comments