It's Not Just the Face: What You Didn't Know About the Sun and Your Body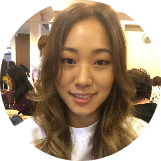 Angela son
Sep 23, 2017
---
As warmer weather draws to a close, you may be storing away your wide brim hats and applying thinner layers of SPF. But you may not want to let your sunblocking guard down just yet — or ever. Read on for some scary facts you may not know but need to know about the sun and your body.
_____________________________________________________________________
It's well known that the sun's UVA and UVB rays are the number one cause (90 percent!) of premature aging of skin. It's also common knowledge that the sun's rays can still wreak havoc on cloudy days and colder seasons. And of course, we all know sun exposure can lead to skin cancer, even fatal forms. So then why is it so hard for many of us to go the whole nine yards for all 12 months when it comes to sun protection?
Maybe it's that we think there's no damage done if the damage can't be seen. Or we think applying SPF during our morning skincare routine is sufficient screening for the day.
Whatever the reason for our neglect, there's absolutely no excuse, especially for skincare savvy K-beauty fans. Because while there's nothing we can do about natural aging (thanks to our annoying biological clock that won't slow its ticking), there is a whole lot we can do about premature aging, which is preventable aging caused by external factors like sun exposure.
So to kick our butts into sun protection mode even as we kiss summer goodbye, here are some frightening facts about the ubiquitous sun and its damaging effects on skin. Nothing like a good scare to get us motivated.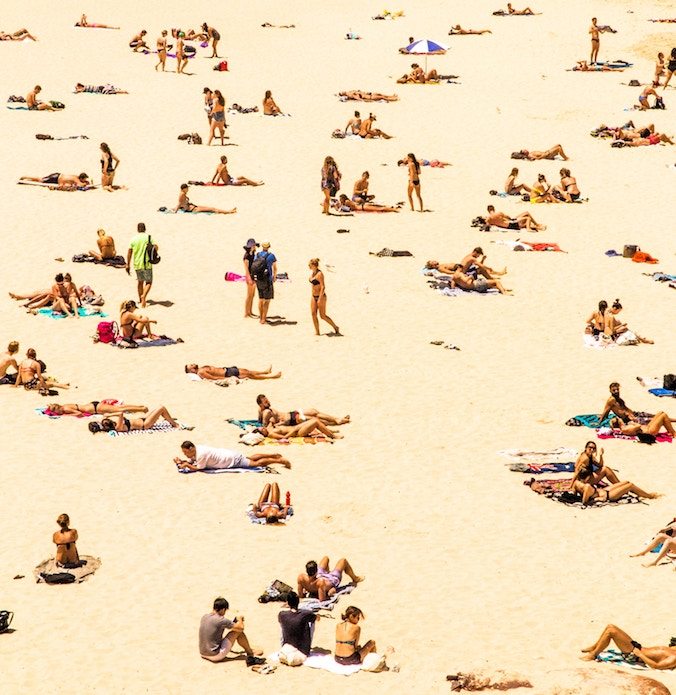 You should've started your suncare at age 0
Sun damage starts from infancy and just builds and builds till adulthood, when it manifests into sunspots, saggy and wrinkled skin, leathery texture, red patches, and other signs of premature aging. Most people think these woes just come with the territory of aging, but the truth is, these are signs of photoaging  — our skin's revenge on us for being too chummy with the sun.
That perfect golden tan may actually be a sign that your skin was damaged
Even K-beauty fans who are after that K-pop milky complexion love themselves the elusive J.Lo glow. But the next time you crave that beautiful bronze, you may want to grab a bottle of self-tanning lotion instead of sprawling out under the sun.
Tanned skin is caused by an excess production of melanin, which is how the skin naturally defends itself against damage from UV rays.
"Any change in skin color, whether it's a tan or burn, is a sign of skin damage," a Columbia University professor of dermatology told Cosmopolitan.
The other camp of derms believes a slight tan is OK as long as it's not a burn, but the general consensus is that just 15 to 30 minutes in the sun is sufficient for health purposes, as it's a natural source of crucial vitamin D. However, this should be during off-peak hours, before 10 am or after 4 pm, and you should always wear SPF on your face, ears, neck, and chest (the sensitive, burn-prone areas). And by way of common sense, if you have skin that starts to turn red before the 30-minute mark, then you obviously should be looking for shade a lot sooner.
Just because you can't see or feel the damage doesn't mean damage wasn't done
Most people think they've had too much of a good thing — the sun — only when they get a sunburn. They breathe a sigh of relief when their vitamin D soak results in a golden tan instead of red, peeling skin.
But external signs are not the only way to gauge the sun's effects on skin. The sun's UV rays are invisible and can't even be felt, and so is the harm they inflict on our DNA. UVA and UVB radiation alters our DNA so skin cells produce chemicals like melanin (the thing that darkens our skin) in abnormal amounts. Excessive sun exposure can make our cells go buckwild and make too much melanin, which leads to splotchy pigmentation and uneven skin tones.
Why is our skin so testy when it comes to the sun? Repeated and continued exposure to the sun sans SPF impairs collagen function and production, spurs on sagginess, and throws a wrench into our skin's natural ability to repair and regenerate itself. Furthermore, one severe sunburn during childhood can mean double the chances of skin cancer later on in life. In short, there's a very direct, sometimes frightening correlation between how much we welcome sunshine and how old our skin looks and how dangerously weakened it can be, and these effects don't just show up once we step back indoors. No, much of the damage is revealed years and years later.
The stats are scary
All this talk about premature aging of our skin isn't just for vanity sake. All of these signs of too much sun exposure pave the road to the greatest gamble we take when we neglect safe sun practices — skin cancer. Here are some stats released by the Skin Cancer Foundation.
By the end of 2017, about 87,110 people will be diagnosed with invasive melanoma, and 9,730 people will die from this fatal form of skin cancer. The leading cause of melanoma is the sun.
One person dies of melanoma every 54 minutes.
Melanoma accounts for less than 1 percent of skin cancer cases, but the vast majority of skin cancer deaths.
One in five Americans develop skin cancer in a lifetime.
Regular daily use of an SPF 15 or higher sunscreen reduces the risk of developing melanoma by 50 percent.
And if that doesn't scare you, check out this video from the American Academy of Dermatology. (Warning: It's pretty shocking.)
The skin you may have forgotten about
Already opening a second tab on your window to stock up on sunscreens? We don't blame you. The recommended amount of sunscreen is 1 oz. (or a full shot glass) for the exposed areas of your body, but most people only apply 25 to 50 percent of the recommended amount.
In light of our conviction to generously cover every centimeter of exposed skin with SPF, here are six areas of your bod you probably haven't been putting sunscreen on but definitely should be.
1. Lips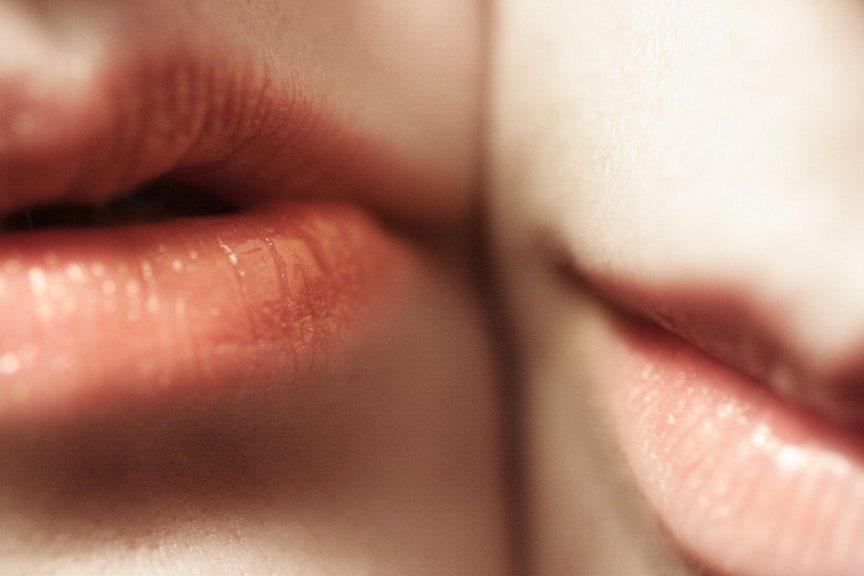 Protect your pretty pout from wrinkles, fine lines, cracking, and skin cancer (yes, skin cancer can form on your lips!)  with a lip balm or lipstick containing SPF 30 or higher.
While cosmetic lip makeup usually comes with a lower SPF, there are balms and treatments like Supergoop! AcaiFusion Lip Balm Broad Spectrum SPF 30 and Shiseido Sun Protection Lip Treatment SPF 36 PA++ that do the job and layer well with lip stains or lipsticks.
2. Chest
Our chest is one of the first places to show signs of aging. Our décolletage is not only often bare with v-necks and off-shoulder tops, but the skin in this area is also very thin with fewer sebaceous glands and melanocytes (cells that guard skin from harmful UV rays).
3. Hands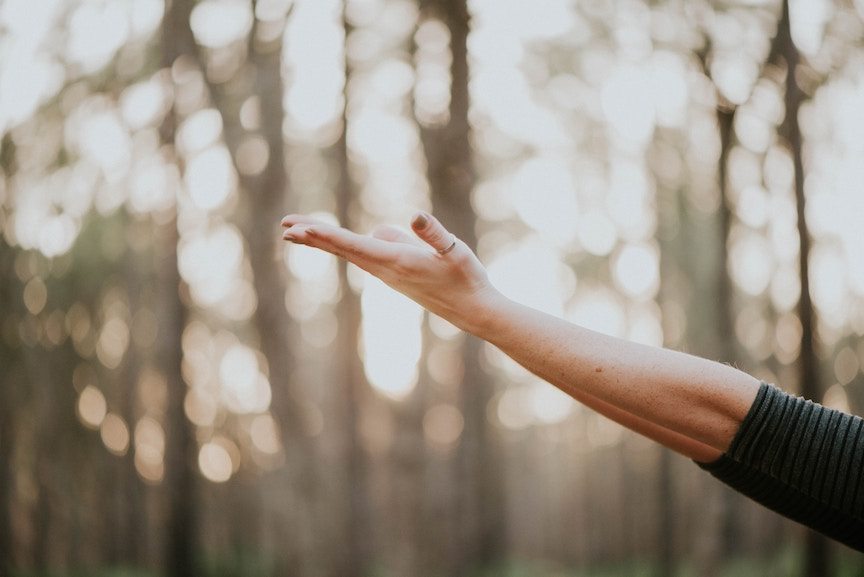 Hands down the most exposed part of our body, hands are super susceptible to sun spots and wrinkles. They're also prone to nicks and scratches, which can morph into permanent scars with exposure to the sun's rays. Not to mention, a sunspot-speckled wave or a wrinkly handshake betrays signs of premature aging that not even a mani can hide. Hence, the importance of applying sunscreen and moisturizing your hands.
Get both jobs done in one fell swoop with Missha All Around Safe Block Waterproof Sun Milk SPF 50+/PA+++. This popular K-beauty sunscreen is lightweight and powerfully protects dry skin from UVA and UVB rays while also hydrating skin with botanical extracts. Plus, it leaves no embarrassing white residue on your hands that can get all over your clothes and look like deodorant stains.
4. Knees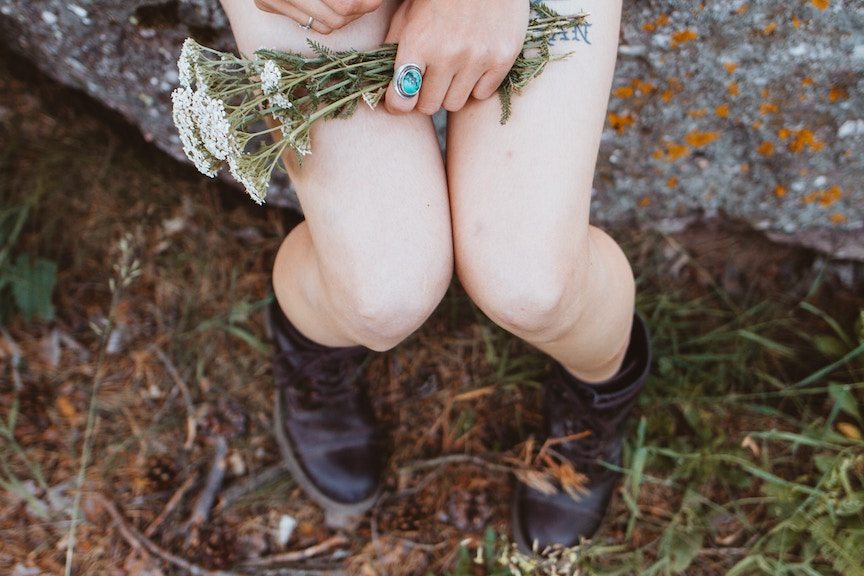 Ever notice your knees and elbows are darker than the rest of your body? One of the reasons is the skin on these areas is the driest, which also makes it more prone to redness and peeling. Couple that with more frequent sun exposure from short-sleeve tops and short bottoms, and you've got yourself target zones you need to protect with SPF and moisturizer.
Innisfree's Super Food Fig Brightening Sun Cream brightens, soothes, moisturizes, and shields skin from the sun's UV rays with fig and calamine extracts. Antioxidant-rich chia seeds also strengthen compromised skin, making this sunscreen the perfect pick for dry, dull, and exposed areas.
5. Ankles & Toes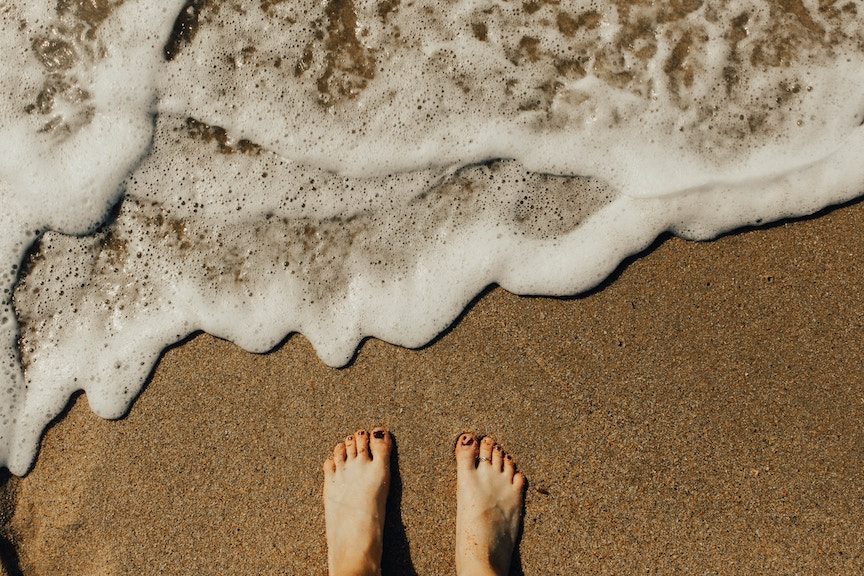 For women, the most common area of melanoma skin cancer is the lower leg. This part is also one of the most neglected when it comes to sunscreen application, although it's a frequently exposed area. Sandals, shorts, and even longer length bottoms often reveal skin from the knees down.
Besides skin cancer, ankles are also vulnerable to wrinkles, as the skin tends to be dry and overworked with everyday activities like walking.
Missha All Around Safe Block Total Moisture Sun Gel provides SPF 50+ PA++++ protection, while glacial water and ice plant extract soothe, cool, and moisturize skin. The refreshing gel texture also quickly absorbs into skin. Best of all, it comes in a larger 200ml pump bottle, so you can apply high-quality SPF without the guilt of wasting it on anything other than facial skin.
How diligent are you in protecting your skin from the sun's UV rays? Let us know if you're the type to simply opt for regular application of sunscreen throughout the day or the type to go all out and cover up head-to-toe like you're about to step into a bee farm. And if you are, kudos to you!
---
Author: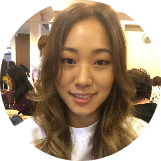 Angela son
---
Comments