This Is Why Innisfree Is About to Become Your Favorite K-Beauty Brand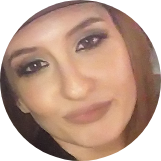 Coco Park
Jan 16, 2018
---
Besides the fact that Innisfree just got more affordable (our prices are now some of the lowest around), the mega Korean beauty brand has been breaking barriers and paving the way for global K-beauty domination. In this ode to Innisfree, editor Coco Park counts the ways she loves the road shop brand with her best Innisfree products, from volcanic clay masks to orchid creams to makeup sticks.
_____________________________________________________________________
Innisfree. The name sounds downright poetic, doesn't it? Well, it kind of is. The brand name was taken from the W. B. Yeats' poem "The Lake Isle of Innisfree."
"I will arise and go now, and go to Innisfree, And a small cabin build there, of clay and wattles made; Nine bean rows will I have there, a hive for the honey bee, And live alone in the bee-loud glade. And I shall have some peace there, for peace comes dropping slow, Dropping from the veils of the morning to where the cricket sings; There midnight's all a glimmer, and noon a purple glow, And evening full of the linnet's wings. I will arise and go now, for always night and day I hear lake water lapping with low sounds by the shore; While I stand on the roadway, or on the pavements grey, I hear it in the deep heart's core."
If that isn't some seriously romantic inspiration porn for a brand built around nature derived ingredients, IDK what is.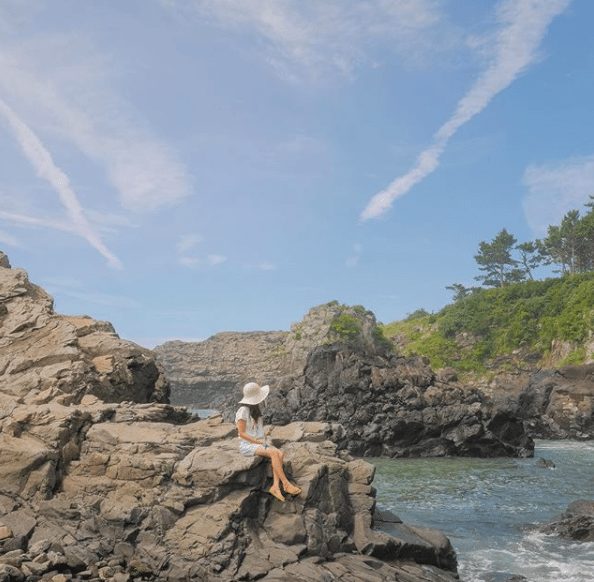 Innisfree was born in 2002 from parent brand AmorePacific, the largest cosmetics company in Korea. A 16-year history is nothing to sneeze at in the fast-paced high brand turnover K-beauty world. In 2011, the brand reported over 140.5 billion won in sales from just their Korean locations alone. Innisfree also has stores located in Hong Kong, China, Singapore, Malaysia, India, Japan, Taiwan, and Vietnam, and it even opened their first U.S. location in 2017.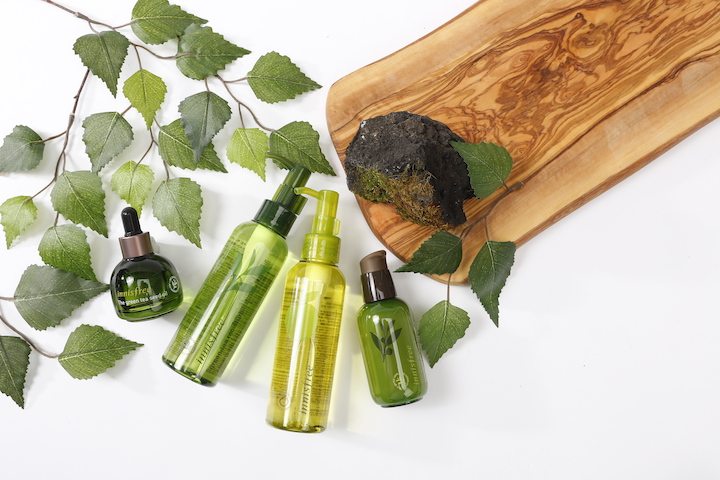 Innisfree is hands down one of my favorite budget brands. Honestly, let's drop "budget" — it's just one of my favorite brands period. It's one of those brands that has an incredible number of tried-and-true hits under its hat. As I was gathering up a list of all my favorite Innisfree products, the number of tabs open on my browser got overwhelming real quick. Of the nine pages of Innisfree products on Beautytap's site, I had 20 tabs open by page 4. I really do love the brand that much.
Innisfree is an "eco friendly" brand with a focus on "naturalism-oriented cosmetics." Their popular Jeju Volcanic line is a perfect example. Made with volcanic clay from Jeju Island (often billed as Korea's Hawaii), the Jeju Volcanic line is packed with pore care products that people swear by. Most notable is the Innisfree Jeju Volcanic Pore Clay Mask, a 3-in-1 product that brightens skin tone, sucks up excess sebum, and treats blemishes. Many K-beauty vloggers and bloggers have been singing the praises of this clay mask for years.
Another wildly popular line is their Bija line, which a lot of people really seem to love. The Bija Trouble line contains a naturally derived salicylic acid, which I've seen people with troubled skin swear by.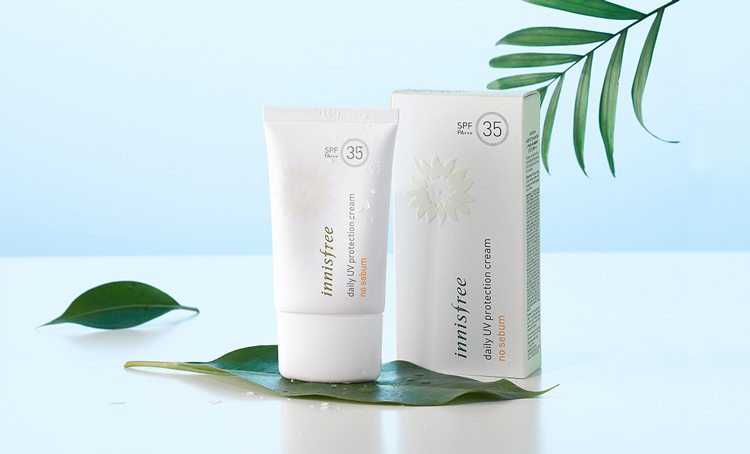 Some of my absolute favorite products offered by Innisfree are their sunscreens. Innisfree sunscreens were the first Korean sunscreens to really win my heart. They lacked that telltale chemically smell I associated with most sun protection products, and they worked wonderfully with my dry skin. They also had sun protection above and beyond what I was used to.
The line has undergone many changes since I first started using them, but two of my favorites are the Innisfree Perfect UV Protection Cream Long Lasting For Dry Skin (which contains sunflower oil and green tea extract and smells awesome) and Innisfree Extreme UV Protection Cream 100 SPF50+/ PA+++ High Protection, which is non-sticky but still rich. If you have oilier skin or dislike creams but still want that high broad spectrum protection, there's also Innisfree Perfect UV Protection Essence SPF50+/PA+++ Water Base, which has a watery serum-like texture.
What I really love about these sunscreens is that they add in skin beneficial ingredients to the formula, because hey why not! If I'm already going to be slathering sunscreen on like a madman, might as well pack in some goodies and a pleasant fragrance experience.
Another huge selling point for me is the price. I'm a budget shopper by nature. Not that I won't splurge every once in a while on a luxurious experience, but with Innisfree I don't really have to pick one or the other. Their products are lovely formula-wise and budget-wise.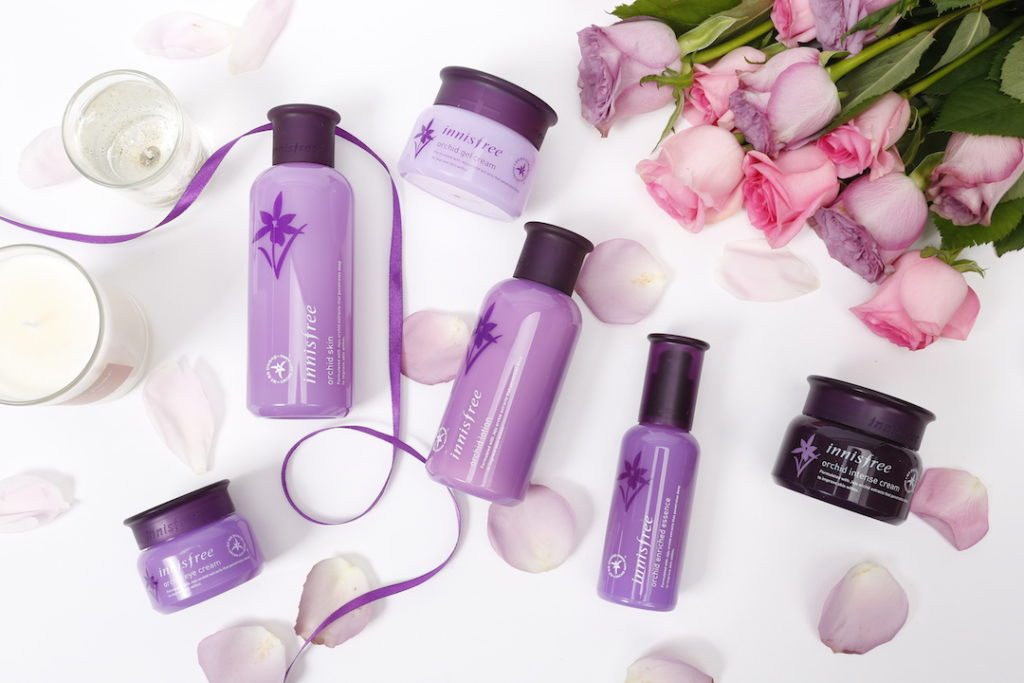 A perfect example of budget-luxe is their Innisfree Orchid Enriched Cream, which our own Sheryll Donerson swears by. It's a rich, gorgeous cream with a tiny price tag coming in at well under $25. Innisfree Blueberry Rebalancing 5.5 Cleanser is something that if you had me try it in a blind test and you told me it cost $30 or more, I'd be like, "yeah OK, that's fair." It's creamy and cushy like a high pH foaming cleanser, and yet it still comes in at the perfect pH of 5.5? It doesn't have an overwhelming scent? I'll pay top dollar for that. Oh, what's that you say? It's under $6? And you're not pulling my leg? OK, I'll take five.
I could seriously go on and on about Innisfree's amazing skincare offerings, but I need to talk to you about their makeup. Innisfree has some of my favorite makeup in K-beauty. Their No Sebum Mineral Powder is a cult classic. The little mint container can be found in just about every K-beauty guru's makeup stash and purse. It's my all time favorite loose power, and I also love the compact version. It works great as a lipstick mattifier and even dry shampoo in a pinch.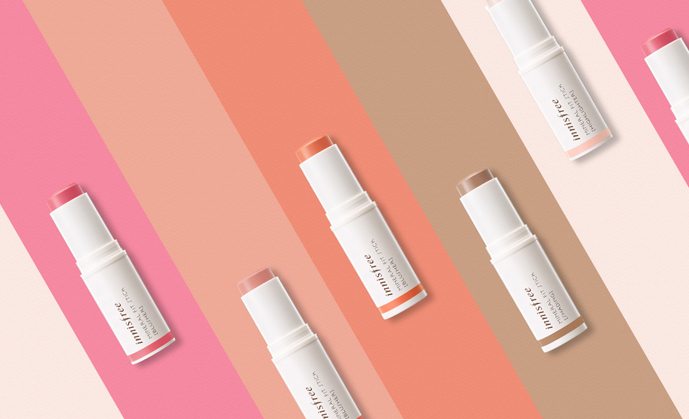 Innisfree's Mineral Fit Sticks are my choice over the Fenty Beauty sticks (I'm so sorry Rihanna Navy ☹️ ). They blend so wonderfully and give you such a gorgeous, natural glow. Their highlighter shade never fails to get me endless compliments on my skin. I used it heavily when we were shooting for our book; it's just so good, I wanted to document it for all to see.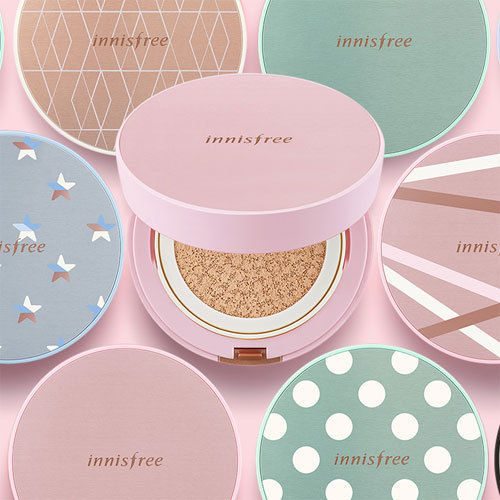 I would be remiss if I didn't mention what is probably the thing I am most thankful for from Innisfree: their cushions! I can say in all honesty, I have never tried an Innisfree cushion formula I didn't love. Their Ampoule Moisture Cushion is my go-to winter skin saver. It gives an insane glow, and keeps my skin feeling comfortable all day long. Innisfree No Sebum Correcting Cushion is great for summertime and year-round oily skin color correction. The Waterfit Cushion is a year-round cushion that will work with almost any skin type. Innisfree is even blazing a trail and doing something no K-beauty brand has ever done: offering a whopping 14 shades of their Matte Full Coverage cushion catering to darker skinned POC, which is something I am so incredibly happy about.
From its budding inclusivity to its nature-loving ingredients to its wallet-friendly-without-skimming-on-quality formulations, Innisfree is a brand you should get cozy with if you're not already a huge fan like me. From head (Camellia Essential Shampoo) to toe (Special Care Foot Mask) to everything in between, Innisfree is going to make you fall in love.
P.S. We've just lowered our prices on all our Innisfree prices to be some of the lowest around. That means the wallet-friendly brand has gotten even friendlier! Check out our new low prices here, and keep an eye out for new lower prices on other brands.
What are your best Innisfree products that got you hooked on the brand? Share your faves with us below!
---
Author: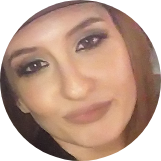 Coco Park
Coco Park is an author, beauty journalist, blogger, podcast host, and all around oddball living in Montreal Quebec with her family. Originally from the southern USA, she worked for several years in the makeup industry as a professional makeup artist and holds a certificate in esthetics. She is a proud member of the Choctaw Nation of Oklahoma. Want to know more? Check her out on the Beauty Beyond Basics podcast, on her blog TheBeautyWolf.com, on Instagram @thebeautywolf, and in her book "Korean Beauty Secrets: A Practical Guide to Cutting-Edge Skincare & Makeup."
---
Comments