Just when her skin was about to succumb to below freezing temps, editor Coco Park gets her first taste of the below-the-radar K-beauty brand earning rave reviews. Here, the best Swanicoco products that has her in fermentation heaven (oh, and it saved her cold weather complexion, too).
_____________________________________________________________________
For two weeks in December and January it was consistently —30 degrees Celsius in my city. This is an actual picture of my house during this time, and despite it looking like a frozen hellscape, it doesn't even come close to capturing how frigid it was.
The wind was howling, the air was biting, and as much as I wanted to curl up in a ball and hide, I couldn't avoid it. I have a dog that has to be walked three times a day and kids that need to go to school and daycare. That results in hours spent outside every single day. Thankfully, just as the unreal weather swept in, so did my Swanicoco products.
I felt like the uncool girl at the party because I'm extremely late getting in on Swanicoco goods, which really bothered me considering their stellar reputation. Not to mention the fact that my name is Coco and how could I resist the siren call of a product with my name on it — I mean c'mon! Between the rave reviews and the narcissism of us sharing a partial name, I wanted in!
As luck would have it, I was just running out of my fall appropriate serums and moisturizers so I was panicking as the cold was kicking in. I had about a week without a wintertime serum and cream by the time my package came, so my skin was screaming for mercy. Once I opened the package I immediately lasered in on the Swanicoco Extra Hydrating Swan Cream.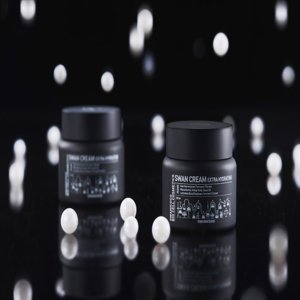 Right off the bat, let me say that if you're a ferment lover, this cream was made for you. The very first ingredient is Saccharomyces ferment filtrate, which hell yes hallelujah. I love me some ferments. Ferments are said to break down beneficial ingredients and make them easier to absorb. There's been some controversy over that, but whatever it is that ferments do to my face, it works and I love them. Given the extra sad state of my wind chapped dry skin, I knew ferments were going to be a huge helper, and they totally were. With my very first application of this cream my skin was instantly soothed and comforted. I know that sounds extreme, but let's go back to the fact that it was —30 degrees and I was subjected to that for extended periods without a proper cream.
Another great ingredient in this cream that makes it a wintertime must is Macadamia integrifolia seed oil. Macadamia oil is a great skin conditioning agent and occlusive that will work to seal in the moisture with a high fatty acid content. It's high up on the ingredients list, coming in at #3. Between the Saccharomyces ferment filtrate and the macadamia nut oil I would have been happy, but there's also shea butter (another great emollient occlusive), allantoin (a great soother and new growth stimulator), lactobacillus/soybean ferment extract (more ferments!), Saccharomyces/Imperata cylindrica root ferment extract (holy crap are you kidding, more ferments?), Saccharomyces/Viscum album (mistletoe) ferment extract (I'm truly not even worthy at this point, Ferment Gods).
Rounding out the ingredients are a ton of skin beneficial fruit ingredients and more conditioners and emollients. This is an exceedingly well-formulated cream, y'all. Here's the full ingredient list so you can see what I mean:
Saccharomyces Ferment Filtrate, Butylene Glycol, Macadamia Integrifolia Seed Oil, Glycerin, Cetearyl Alcohol, Biosaccharide Gum-1, Cetyl Ethylhexanoate, Isohexadecane, Polyglyceryl-3 Methylglucose Distearate, 1,2-Hexanediol, Glyceryl Stearate, Butyrospermum Parkii (Shea) Butter, Betaine, Allantoin, Lactobacillus/Soybean Ferment Extract, Saccharomyces/Imperata Cylindrica Root Ferment Extract, Saccharomyces/Viscum Album (Mistletoe) Ferment Extract, Euterpe Oleracea Fruit Extract, Rubus Fruticosus (Blackberry) Fruit Extract, Vaccinium Angustifolium (Blueberry) Fruit Extract, Fragaria Chiloensis (Strawberry) Fruit Extract, Rubus Idaeus (Raspberry) Fruit Extract, Rhus Semialata Gall Extract, Diospyros Kaki Fruit Extract, Monarda Didyma Leaf Extract, Camellia Sinensis Leaf Extract, Pyrus Pyrifolia (Pear) Fruit Extract, Terminalia Chebula Fruit Extract, Theobroma Cacao (Cocoa) Seed Butter, Argania Spinosa Kernel Oil, Olea Europaea (Olive) Fruit Oil, Xanthan Gum, Polyacrylate-13, Polyisobutene, Polysorbate 20, Pentylene Glycol, and Caprylyl Glycol
The texture is nowhere near as heavy as I assumed it would be, which honestly kind of worried me at first. I assumed I was going to need something hardcore texture-wise to combat the sadistic weather conditions. What I got instead from this was a dense but still crazy light cream. Another thing that I noticed and somewhat appreciated was that it was unscented, which somehow made me take it more seriously. It's a stretch to make this leap, but in my mind it let me know that it was here to work and not just be an experience. The cream sinks in very fast for something with an ingredient list like it has. It goes on light but heavily hydrates, a really beautiful thing. A major selling point for me is that it's not sticky or tacky, which is great for days when I want to wear a full face of makeup (not an easy task when you're doing a skincare regimen for this kind of weather). Honestly I wish I were wealthy enough to have this as an all-over body lotion because, man, does it hydrate and lock in the moisture with a bit of a barrier without leaving a heavy film behind.
One thing I really can't get over is the price of this cream at just $30 — looking at that all-star ingredient lineup I'd assume it would sell for double what it does. This cream is an excellent buy. With its lighter consistency I'd say it's a great cream for even oily skin in the wintertime and a dry skin delight all year round.
I've been using this cream in conjunction with the Swanicoco Fermentation Care Serum, and it's been a stellar wintertime skin healing power couple for me. The serum I won't go into a full review of, but holy mother of fermented goodness, check out these ingredients:
Aspergillus/Rice Ferment Filtrate, rh-Oligopeptide-1, Ginseng Callus Culture Extract, Astaxanthin, Sodium Hyaluronate, Butylene Glycol, Caffeoyl Tripeptide-1, sh-Octapeptide-4, Nicotinoyl Tripeptide-1, Lactobacillus/Soybean Ferment Extract, Saccharomyces/Viscum Album (Mistletoe) Ferment Extract, Saccharomyces/Imperata Cylindrica Root Ferment Extract, Aloe Barbadensis Leaf Extract, Ceramide EOP, Saccharomyces/Asparagus Cochinchinensis Root/Lycium Chinense Root/Ophiopogon Japonicus Root/Panax Ginseng Root/Poria Cocos/Rehmannia Glutinosa Root Ferment Filtrate, Niacinamide, 1,2-Hexanediol, Saccharomyces/Lycium Chinense Fruit/Rehmannia Glutinosa Root/Cuscuta Chinensis Fruit/Cistanche Deserticola/Zanthoxylum Piperitum Fruit/Chrysanthemum Morifolium Fruit/Poria Cocos/ Cinnamomum Cassia Ferment, Polysorbate 60, Allantoin, Carbomer, Hydrolyzed Collagen, Arginine, Magnolia Kobus Bark Extract, Camellia Sinensis Leaf Extract, Scutellaria Baicalensis Root Extract, Rhus Semialata Gall Extract, Polygonum Cuspidatum Root Extract, Saccharomyces/Angelica Dahurica Root Ferment Extract, Glycyrrhiza Glabra (Licorice) Root Extract, Adenosine, Rosmarinus Officinalis (Rosemary) Leaf Extract, Chamomilla Recutita (Matricaria) Leaf Extract, Citrus Grandis (Grapefruit) Fruit Extract, Thujopsis Dolabrata BRANCH Extract, and Rosa Damascena Flower Oil
What an absolute power cocktail! The serum has a thicker gel-like consistency as opposed to a watery formula. That thick gel serum type is needed during a winter like this. Like the cream, it's also been extremely helpful in healing and protecting. I can't imagine suffering through another Montreal winter without Swanicoco. I'm excited to test their other products because we're off to a great start.
Have you tried these or any other Swanicoco products yet? What are your best Swanicoco products that you think I should try? Let me know! (And don't forget, Swanicoco is 30% off only until Sunday, January 14!)
---
Author: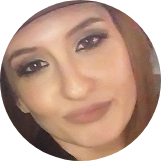 Coco Park
Coco Park is an author, beauty journalist, blogger, podcast host, and all around oddball living in Montreal Quebec with her family. Originally from the southern USA, she worked for several years in the makeup industry as a professional makeup artist and holds a certificate in esthetics. She is a proud member of the Choctaw Nation of Oklahoma. Want to know more? Check her out on the Beauty Beyond Basics podcast, on her blog TheBeautyWolf.com, on Instagram @thebeautywolf, and in her book "Korean Beauty Secrets: A Practical Guide to Cutting-Edge Skincare & Makeup."
---
Comments