We'll Have What She's Having: K-Pop Star Jessica Jung's Blanc & Eclare Skincare Line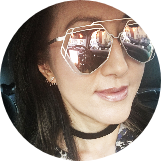 ANNA PARK
Jan 29, 2018
---
She's reached K-pop icon status, is a bona fide style influencer, and has successfully crossed over as an actress on both screen and stage. Oh, did we mention her business chops as the creative force behind Blanc & Eclare's ready-to-wear, accessories, and now skincare line? We may not be blessed with K-pop skin, but we can care for it like Jessica Jung. Here, we get the inside scoop on her beauty secrets, desert island must-haves, and skin concerns (as if!).
---
She's a world-famous singer, having made her musical debut as the first member of K-pop's iconic Girls' Generation. She's an actress both on screen and on stage. She's a designer and a businesswoman. At this point, it almost sounds trivial to mention that she's also hosted a beauty program, starred in a reality TV show, and is a style icon to 6.8 million followers on Instagram.
But Jessica Jung — who made Forbes' 2017 list of 30 Under 30 Asia and who is often featured in Vogue as well as the front row of fashion weeks around the world — is hardly done yet. The 27-year-old multi-hyphenate recently added beauty entrepreneur to her long, enviable list of accomplishments with the launch of her Serein skincare line under her Blanc & Eclare label. (The brand is already a popular ready-to-wear and eyewear line, with a flagship store in New York City and available in over 70 retail locations around the world.)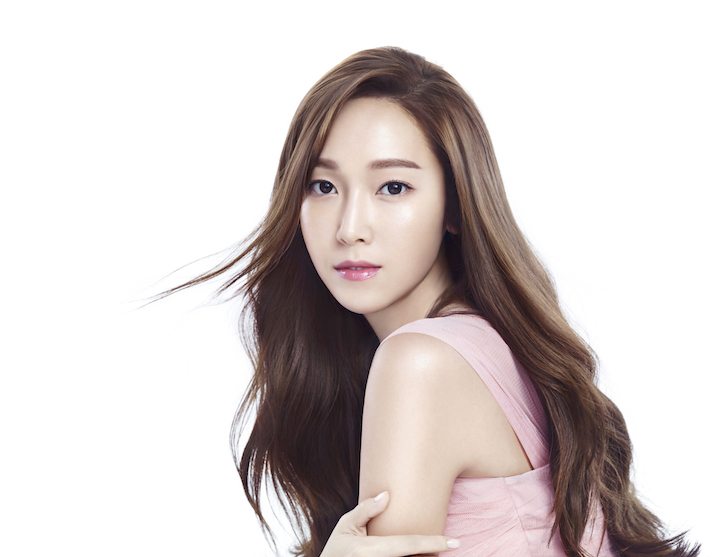 See that photo above? It's from an ad for Blanc & Eclare. You think it's Photoshopped? Here's proof it's not. Look at Jessica's skin in this viral video she did for Vogue:
Um. I'll have (on my face) what she's having, please.
And so I did. I've been testing out the line for a few weeks now. Sure, I'll admit, I was skeptical at first. After all, we here in the States are no strangers to celeb-produced beauty (think Gwyneth's Goop, Jessica's Honest Company, Jennifer's Living Proof), some of which are more legit than others. So imagine my surprise when — wow, this stuff is pretty good. Wait, it's actually really good.
Like the sheet masks. Made of a super silky cellulose, the mask features a generous amount of "essence" that's rich and white and viscous-y — definitely more of an ampoule feel than a watery essence — and yet not at all sticky. It leaves your skin with a creamy — yes, creamy — finish, almost as if you applied a moisturizer. And the four varieties — Whitening, Firming, Hydrating, Soothing (the last two are currently sold out worldwide) — aren't just lip service; they actually make my skin look and feel different, too. The Hydrating mask gave me a positively glossy finish with such a plush, nourished feel that lasted all day. This was no delicate veil of moisture — it was straight-up a cashmere wrap for the face. The Whitening mask, on the other hand, left my skin velvety and plush, though the hydration didn't last as long as the Hydrating mask.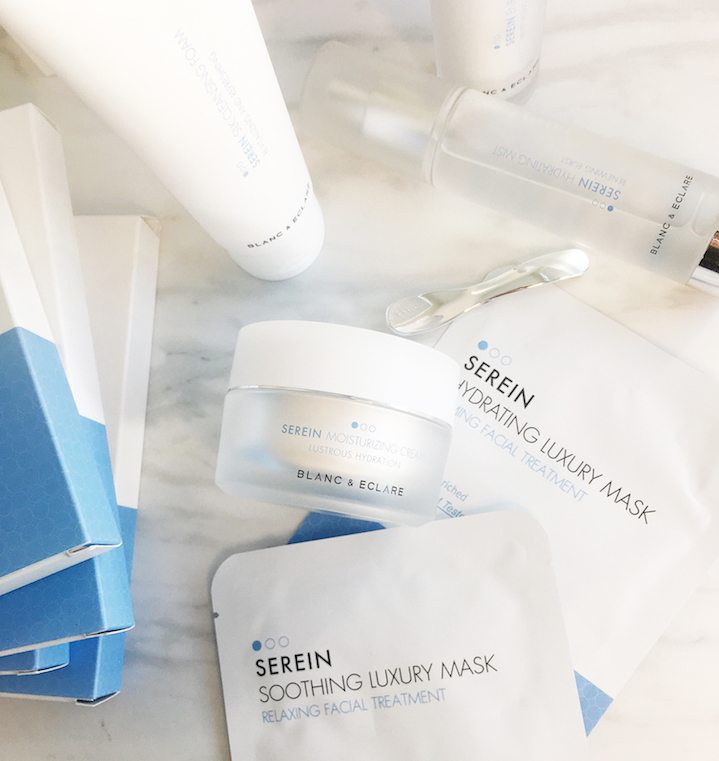 While the Firming mask provided a similarly plush and nourished feel, again with a more velvety finish, it's frankly hard to tell what the long-term effects are, but I love the niacinamide (the fourth ingredient), squalane, rice, and over 10 botanical extracts and oils high up on the ingredients list. I actually followed up this mask with just the Serein Robust Ampoule Essence — a thick gel that instantly melts on skin on contact — and Serein Nourishing Night Cream, forgoing the rest of my serums (gasp!). I was really surprised at how nourished, hydrated, and bouncy my skin felt all day. (It makes sense since the Night Cream and Moisturizing Cream are clinically proven to moisturize skin for up to 24 hours.)
I have a vanity full of various eye creams to test, but I almost exclusively use Blanc & Eclare's Serein Energizing Eye Cream in my nighttime routine now. Its rich, nourishing texture is actually too much for daytime use (it's so rich, it makes my eye makeup smudge), but it's perfect for this dry winter air as I sleep.
And the Serein Sun Cream SPF 50 is shockingly good. It's got such a rich texture and yet it melts into skin fairly quickly with no white cast whatsoever. Again, this feels like a substantial face cream rather than a sunscreen, but the skinfeel is actually lighter than you would expect. It dries down to a glowy — not shiny — finish, and every time I wear it, my makeup seems to last better all day, as if it were a really good primer. It's been perfect for my dry winter skin, and I appreciate the boost of skincare ingredients like niacinamide, xylitol (a humectant), and the antioxidant pansy extract.
So what's behind this skincare line that makes it so good? And is it really the secret (besides genetics) to Jessica's amazing skin? Here, we kept it simple and grilled asked Jessica about her skincare routine because #omgcanwepleasehaveyourskin.
Q: You're Korean so you must have gotten into skincare at a young age. Describe your first introduction to skincare.
 Jessica Jung: I did get into skincare at a relatively young age. Because of the demands of my career, I learned the importance of taking good care of your skin very early on.
Q: What is your skin type and do you have any skin concerns? (Based on your Vogue video, I doubt you do, but I have to ask! 😁)
 Jessica: Thank you! But I do have one major skin concern — I have very dry skin.
Q: What are some beauty secrets or special skincare tips that you use or have learned on the job?
 Jessica: Hydrate, hydrate, and hydrate some more! Keeping skin well moisturized is the key to healthy skin. Also, I never skip cleansing and my skincare routine at the end of the day. Even when I'm traveling or working late nights, I am devoted to my skincare routine.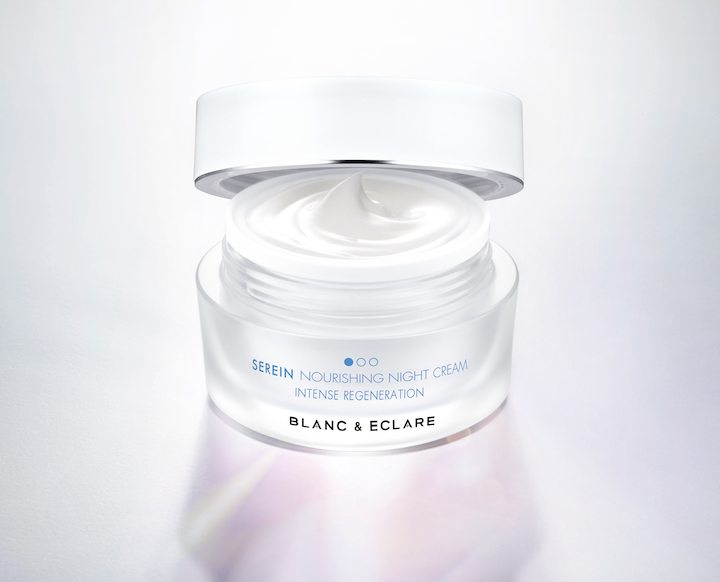 Q: You're known as a style icon. Why did you want to start a skincare line?
 Jessica: I knew right away that skincare was going to be an important part of my brand. It's my passion. I'm so particular about what I'm looking for in a skincare regimen, so the idea of creating a skincare line that could be adapted to my lifestyle was irresistible.
Q: When you first thought about creating your skincare line, what were some factors you thought this line must have, whether ingredients, design, or formulation?
 Jessica: For the first collection, Serein, I wanted it to be focused on hydration since dryness is an issue for me. I wanted to create something that is natural and classic, not driven by crazy trends or extreme ingredients. It's similar to my fashion line in that way.
Q: What are some things you look for in your skincare products, whether it's ingredients, texture, or scent?
 Jessica: I'm very particular about the ingredients, especially since my skin is on the sensitive side. I wanted to focus on pure, simple ingredients that also were effective. Also, I strongly believe skincare should be an enjoyable experience from the texture to the fragrance — even the packaging should feel like a luxury.
I am especially concerned about texture, especially for moisturizing ingredients. Rich hydration is the key, but I don't like it when the product is too rich and then peels off when I apply makeup. For the Serein Moisturizing Cream, the formula is incredibly hydrating. It will keep my skin moisturized all day, but the consistency is so lightweight and absorbs really fast.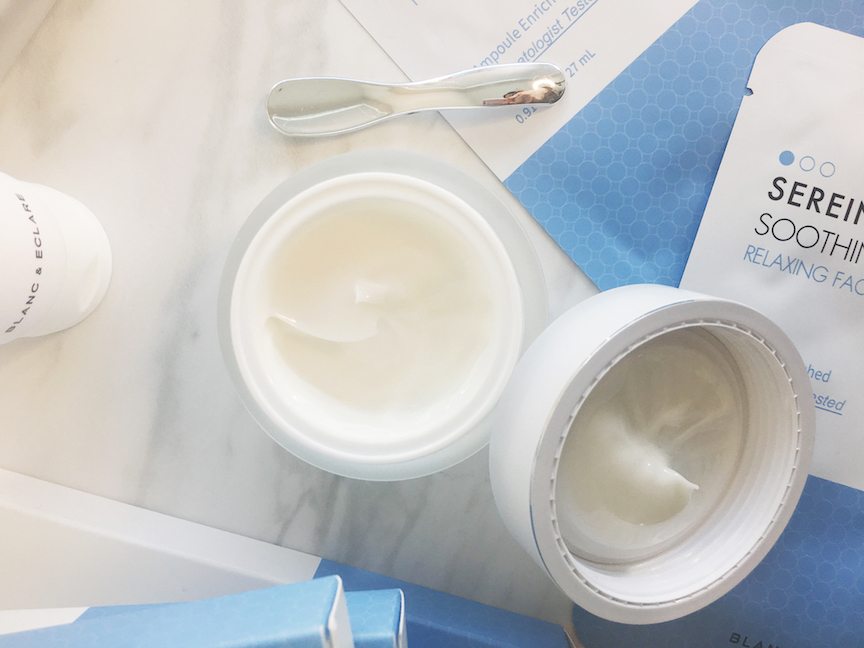 Q: A key ingredient in your skincare line is Tasmanian rainwater. How did you find out about this ingredient and why did you put it in your line?
 Jessica: The Serein line is based on the concept of purity, especially when it comes to ingredients. I knew about Tasmania and that it was this exceptionally pristine region, so I asked our research lab to look more into the water as a base ingredient. What we found was that the rainwater in Tasmania not only contained fewer impurities but also contained a lot of rich minerals that were beneficial for the skin.
Q: What Blanc & Eclare skincare products do you use every day? What other brands or products do you love and use?
 Jessica: Every night, I use the Serein Robust Ampoule Serum. The texture is so silky smooth. It's like an extra shot of hydration in my skincare routine, and it keeps my skin bright.
When I travel, I always carry the Serein Hydrating Mist as a skin refresher. I also use face oil from Darphin for an extra glow.
Q: If you had to recommend one or two must-try products from your skincare line to readers, which would it be and why?
 Jessica: I would recommend any of the Serein Luxury Masks. I love to end the day with a sheet mask. The Hydrating Luxury Mask is my favorite. The texture is so velvety — it's so soothing and my skin feels extra nourished afterward. I would also recommend the Serein Robust Ampoule Serum. It's been an amazing booster for keeping my skin texture smooth and bright.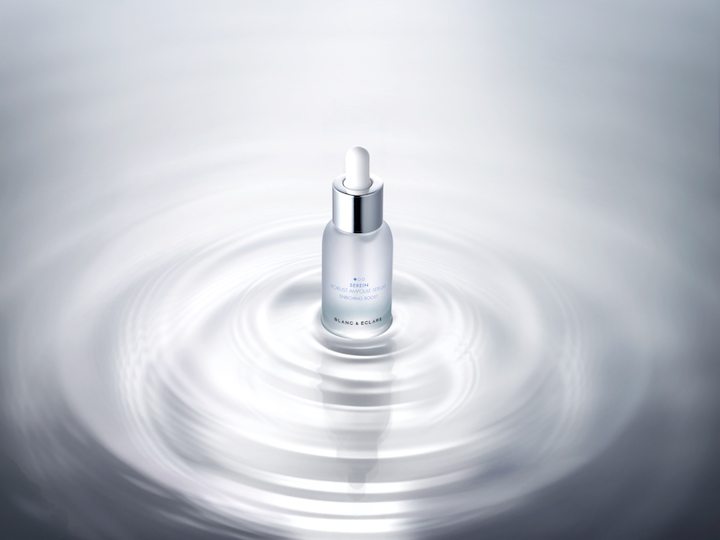 Q: If you could only take one beauty item, one fashion item, and one other item with you on a desert island, what would they be and why?
 Jessica: For the beauty product, I would take sunscreen. For the fashion item, I would bring a pair of sunglasses for style and practical purposes. And for the last item, I would bring my phone so that I can listen to music and stay connected with the world.
Q: Will you be adding more products to your beauty line, and if so, what?
 Jessica: Yes, we have so many more products in the research and development phase. I'll continue to focus on skincare, since that is my passion, but also body care. I don't want to share too much, but we have some exciting launches this year!
Q: You do so much in your career! As you get older, are you finding that one aspect of your career (say, designer, businesswoman, or actor) resonates more with you than others and why?
 Jessica: Music and fashion are my two biggest passions. I do get creative fulfillment from both career paths, in different but complementary ways. I am enjoying the process and new challenges of juggling the two facets of my career. It would be hard to say one resonates more than the other! I just feel so grateful to be able to pursue both of my dreams.
Want more Jessica? Check out some of her recent Instagram posts and get a sneak peek into her beauty-filled life.
Would you try Blanc & Eclare just to get a glimpse into Jessica Jung's skincare routine? What have you tried and what would you try first? Let's dish in the comments below!
---
Author: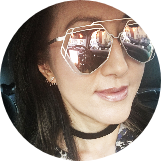 ANNA PARK
She may have started her career as a lawyer, but Anna found her true calling long before that, while poring over the beauty editorials and skincare how-to's in teen magazines. Sure, the ladies at the Estée Lauder counter may have scoffed at her when she asked for an eye cream at the age of 16, but hey, she was just ahead of her time. Today, Anna is a beauty editor, obsessing over skincare ingredients and the Oxford comma. Follow her travels on Instagram at @annanymity.
---
Comments