4 Korean Beauty Home Remedies That'll Perk Up Your Usual Skincare Routine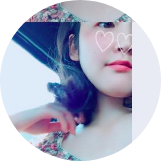 Michelle Kim
Jan 25, 2018
---
Whether your skincare routine is starting to feel meh or you're waiting for your next #beautytaphaul, try one of these tried-and-true Korean beauty home remedies (that cost little to nothing) for a little routine pick-me-up — or just for fun.
_____________________________________________________________________
It's easy to get product fatigue, especially when it comes to K-beauty. There are so many things to try, how can you ever choose which one to get next? Sometimes you need to switch it up, so liven up your skincare routine with these four multitasking Korean beauty home remedies you can check out on the cheap.
1. Wash your face with rice water
Supposedly this is one of Asia's earliest known "beauty hacks." It's been said that female rice farmers bathed and washed their hair in rice water due to its highly nourishing content, a combination of vitamins, minerals, and amino acids. Luckily for us, this has to be one of the simplest beauty home remedies in the world.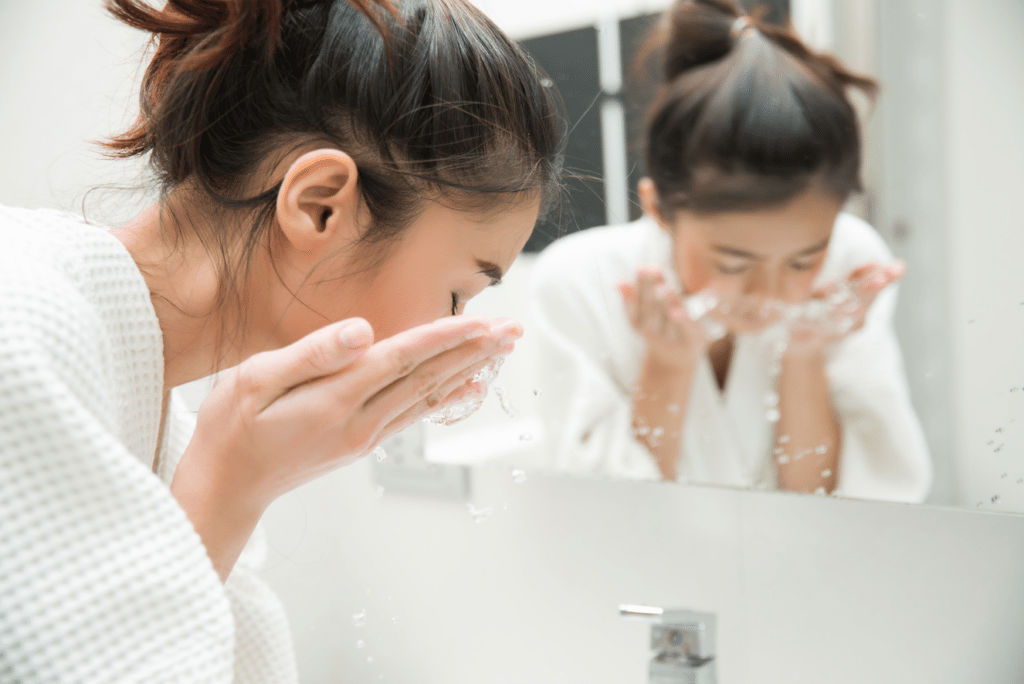 Start by rinsing the rice clean. Follow up by letting the rice soak in clean water for at least 15 minutes. Strain the rice water and use it to wash your face after your double cleanse, or just as a normal cleanser, making sure not to rinse it off so your skin gets all the benefits. If you want to use it in your hair, use as a rinse or conditioner after shampooing. You can also refrigerate the rice water for about a week.
Don't have any rice on hand? I like The Face Shop's Rice Water Bright Cleansing Light Oil.
2. Prevent signs of aging with a facial massage
I remember the first time I saw my mom doing a facial massage during her nighttime skincare routine. I was absolutely perplexed. What good could a facial massage possibly do? As it turns out, massaging your face may actually have some anti-aging benefits. Facial massages are supposed to improve circulation and encourage lymph drainage, leaving skin looking young and healthy.
Want to try it for yourself? Try this esthetician-approved essence massage here, a YouTube how-to here, or check out this chart from The Face Shop.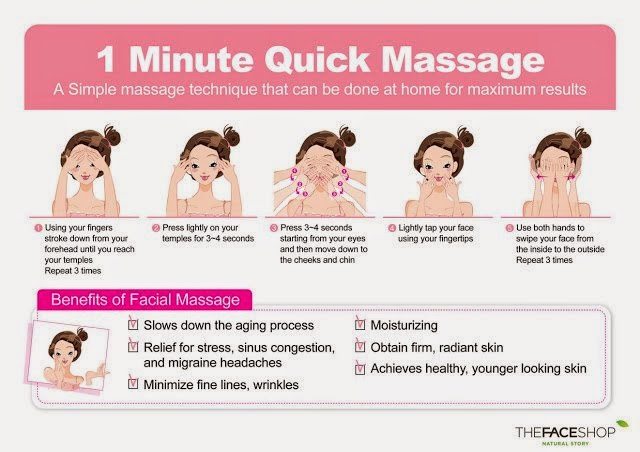 For a super luxe massage, try this one by Sulwhasoo. (Tip: Use a massage cream to maximize the experience.):
3. Drink barley tea for healthy skin
OK, this one's not so much a beauty remedy as it is a way of life. I might sound dramatic here, but it's true. When I was growing up, my family almost always had a pitcher of barley tea (boricha in Korean and mugicha in Japanese) in the fridge. We even called it water — that's how essential it was. Turns out that this little drink is also chock full of antioxidants and fiber, protecting the skin from environmental factors and signs of aging. Pick some up at your local Asian grocery store and try it out for yourself!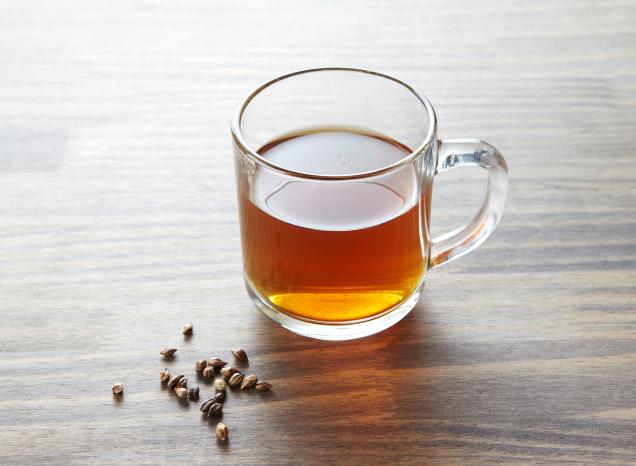 4. Hang up your damp bath towels in your bedroom
Whether you're dry or oily, we all know how much the weather can aggravate our complexion. This is true regardless of whether it's summer or winter: Being exposed to either AC or central heating will leave skin looking and feeling tight and flaky. Not fun.
Try bringing your used bath towel into the bedroom after your shower — it'll help keep the air (and consequently your skin) from getting too dry. Bonus: You don't have to shell out the extra money for a humidifier (or if you already have a humidifier, the the electricity bill!).
Do you have any other beauty home remedies, Korean or otherwise, that you love? Share it with us!
---
Author: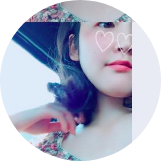 Michelle Kim
---
Comments