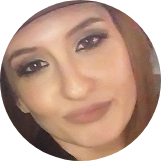 Coco Park
Feb 23, 2018
---
Whether you're 40 or 50 or beyond, it's never too late to get your skin glowing, supple, and healthy. Here, our 40s skincare (and beyond) recommendations for some things you should be adding to your regimen.
_____________________________________________________________________
Unless you're a hunk of fancy cheese or a bottle of wine, aging is a bad word in our society. You can throw shade at someone by labeling them an "aging" anything — aging playboy, aging movie star, aging wife. I don't quite understand the youth worship in our current culture, and I certainly wouldn't want to be one of those weird stretchy-faced Real Housewives types, but I do want to have the best skin I can as I age. Part of achieving beautiful "mature" skin is simply taking care of it and addressing the unique problems that crop up as you pass into a different season of life.
Keep in mind that some things cannot be fixed with simple topical products. There's no serum that can magically get rid of a turkey neck or a cream that can erase crow's feet (what's with all these bird references??). However what you can do is keep your skin supple, glowing, and healthy. Even if you do plan on having surgical or laser interventions, patients that have overall healthy skin will have a much better outcome and result. That's not to say that topical products are useless — we can still achieve a lot, and there are a few ingredients that should be in the arsenal of any 40s skincare routine.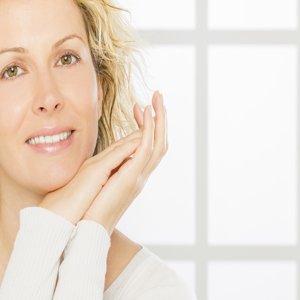 Antioxidants
As you age, you produce less collagen and elastin. As production diminishes, your skin no longer has that intrinsic bounce. As if that's not bad enough, you must also worry about the degradation of the collagen you do have. Major factors in collagen degradation are smoking, pollution, and sun exposure. While there's not a lot of definitive studies behind the idea, there's a growing number of dermatologists who posit that inflammation are equally as damaging and recommend seeking out antioxidants and anti-inflammatory ingredients.
Honestly, it's not a bad idea, and I'd rather be on the safe side when it comes to my skin. I like to have at least one antioxidant-rich serum in my routine at all times. Recently I've been using Swanicoco Fermentation Care Serum, which has a number of antioxidants as well as anti-inflammatory ingredients, and I've been very happy with its performance. If you're not a cosmetic chemist or esthetician and feel really overwhelmed keeping up with what is and isn't an antioxidant, enter any potential product's ingredient list into COSDNA and it will give you an analysis of each ingredient's function.
Oils
Another skin function that winds down as you age is oil production. Even if you were an oily young person, you'll find your skin gets drier and drier as time passes. If you were already dry to begin with, you will notice a marked decrease in production by the time you're 40. With that oil drop your skin will also lose luster. Dry, dull skin is a hallmark of aging; the good news is it's also one of the easiest things to combat. Keeping your skin well hydrated and plump with moisture will do a hell of a lot to give back that youthful glow. While it's no longer effortless, it will still be lovely.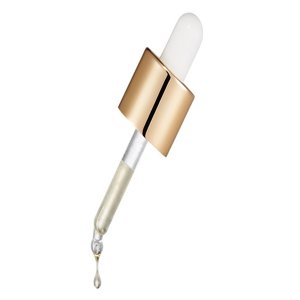 The key here is going to be incorporating layers of light hydration and, if you haven't already, introducing an oil into your routine. I have dry skin, and rosehip and camellia oils are some of my favorites. SanDaWha makes an especially nice camellia oil that I use not just on my face but all over my body and even hair. For a lighter oil I'd recommend squalane. The Ordinary's squalane oil is a great choice, however since it's unsaturated it has been known to go bad fast, so use your open bottles quickly. Huxley's Light Oil And More is also good for a light textured choice.
AHA & Vitamin C
Hyperpigmentation isn't something that only affects mature skin; young people certainly suffer from hyperpigmentation marks or PIH (post-inflammatory pigmentation), especially when dealing with acne. However, the kind of hyperpigmentation that skin in its 40s and beyond deals with usually stems from environmental damage from the sun. Dark marks from sun damage will come to the surface starting in middle age and if not treated (or prevented!) will only worsen with time.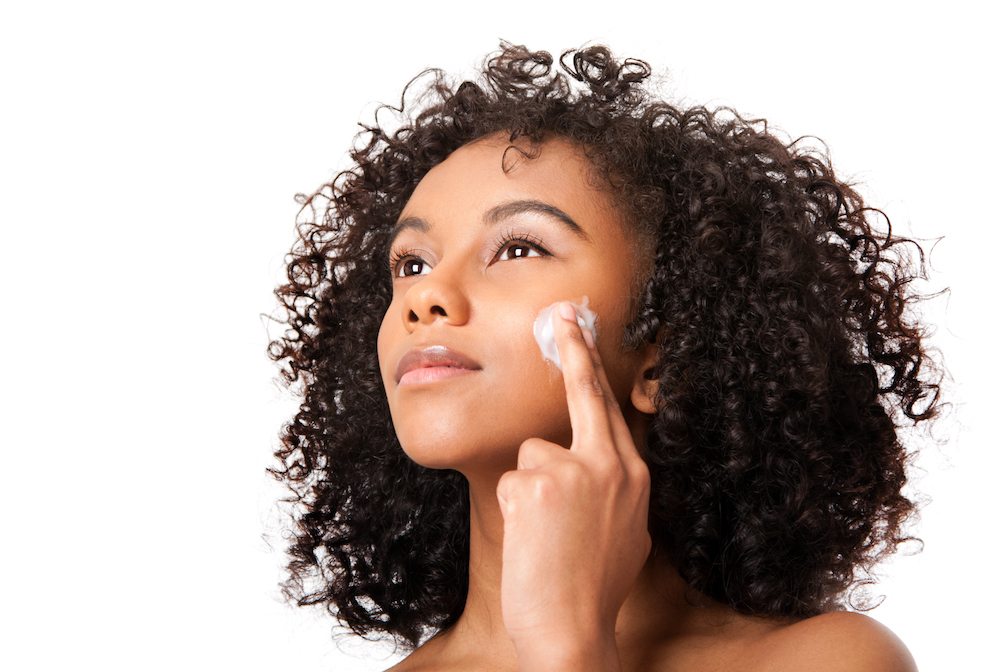 There have been major improvements with laser treatments for these marks in recent years, but if you're wondering what you can do at home, look for products with glycolic and lactic acids, as well as vitamin C. Your results aren't going to be as dramatic as a cosmetic medical intervention, but you will see results. Swanicoco's AHA 10% Coco Soft Peeling Cream scores double for me, since it contains both an effective but gentle glycolic acid and a heaping dose of anti-inflammatory ingredients (its first ingredient is Vaccinium angustifolium fruit extract, better known as blueberry). For vitamin C, there are several options within K-beauty. Both Klairs and COSRX have vitamin C serums with great reviews. There's also the old O.S.T serum that everyone used to love that's been rebranded as Tia'm My Signature C Source, which I had great results with in years past.
Sunscreen
If you grew up in an era where sunscreen was nothing more than maybe some colored zinc smeared across your nose, the result of all that unprotected sun time ends up being the cause of most of our aging skin woes — collagen breakdown (sagging and wrinkles) and sun damage (hyperpigmentation). Thank your frenemy — the sun — for that gift.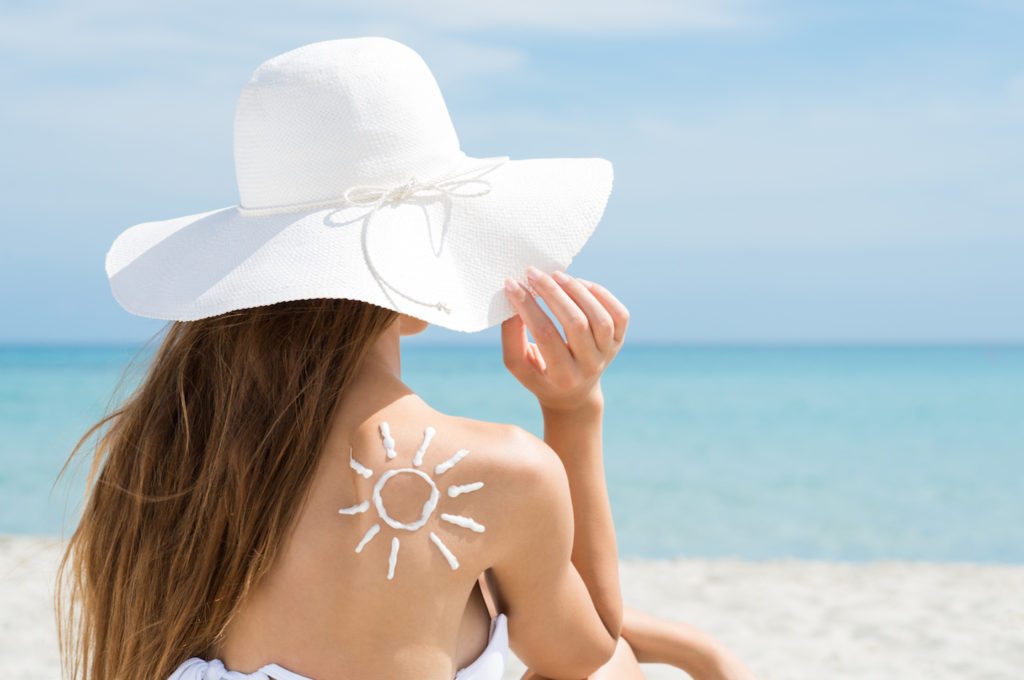 The number one anti-aging product that absolutely everyone should be using is simply sunscreen. Everyone is looking for a miracle cream to stop aging in its tracks, which seems impossible, but that's exactly what a properly applied sunscreen does. It's like pressing pause on your face. It may not reverse the damage that's been done, but it's going to prevent any more from happening and definitely will slow down the aging process. Sunscreen is absolutely without a doubt the most important weapon in your arsenal if you're engaging in a fight against time. Sunscreen doesn't quite have the sexy reputation that a high-end luxury cream does, but it is actually far more important.
With so many options to choose from in every price range, there is without a doubt a sunscreen out there for you. Be sure to apply at least a quarter sized amount to your face and neck, with another quarter applied to the decollete area if it's exposed. If you're outdoors for even the briefest period of time, I'd recommend nothing under an SPF 30. Personally, I won't touch anything under an SPF 50. Two of my current favorite K-beauty options are available here on Beautytap: The Saem Eco Earth Power Aqua Sun Gel SPF50+ PA++++, which is the perfect light gel with a clear finish, and Innisfree Perfect UV Protection Cream SPF50+/PA+++, which is slightly thicker and creamy but would still work with oilier skin.
There are also a few practical things you can do, such as wearing large sunglasses to further protect the delicate (and very prone to sun damage) eye area, sleeping on your back so as to not compress and deepen lines, and chilling the eff out. Stress is a huge factor in aging, so take everything in stride. If you've had the privilege of walking this earth for 40 or more years, your life's experiences are going to show up on your face. That's not something to be ashamed of. Worried about your laugh lines? Remember that you got them from countless expressions of joy. Those "11" lines from a furrowed brow? Remember all the things you were so worried about that have now resolved themselves, and take that as a lesson that all will be well eventually. These are just a natural part of life and shouldn't be a source of shame but of pride. We made it! After all, being an "aging" anything is way better than the alternative.
How do you deal with aging? What do you now incorporate into your 40s skincare routine that you didn't have to before? Share your thoughts!
---
Author: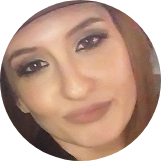 Coco Park
Coco Park is an author, beauty journalist, blogger, podcast host, and all around oddball living in Montreal Quebec with her family. Originally from the southern USA, she worked for several years in the makeup industry as a professional makeup artist and holds a certificate in esthetics. She is a proud member of the Choctaw Nation of Oklahoma. Want to know more? Check her out on the Beauty Beyond Basics podcast, on her blog TheBeautyWolf.com, on Instagram @thebeautywolf, and in her book "Korean Beauty Secrets: A Practical Guide to Cutting-Edge Skincare & Makeup."
---
Comments