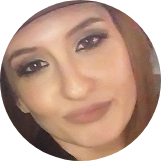 Coco Park
Feb 26, 2018
---
Can Swanicoco Beer Bubble Pack, with its cutesy beer packaging and strong fizz game, really produce serious skincare results? One couple — one with dry skin, one oily — put it to the test.
_____________________________________________________________________
I am a total cornball, and I love to do theme nights. Doing a beer theme night to test out the Swanicoco Beer Bubble Pack made it exceptionally easy to recruit a partner (aka, my husband). So we procured ourselves some fancy local brews and settled in with a six pack and a bubble pack.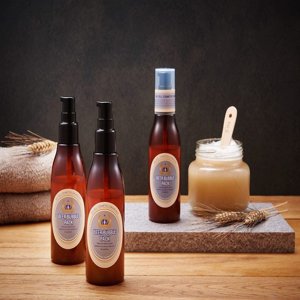 Swanicoco's Beer Bubble Pack packaging falls into the novelty category. I'm not a complete grinch so I don't think this is an automatic negative. Some people usually associate novelty packaging with subpar product, but this is Swanicoco we're talking about so I had slightly higher hopes. One thing that did annoy me with the packaging  was the pump dispenser. It was a persnickety little spout that took a lot of effort just to get a little product. Maybe it was the fact that I was halfway to lit, but I had trouble getting enough product out initially. What made it especially frustrating was that by the time I got enough product out it already started to fizz and bubble. Yes, fizz and bubble. Just like a good head on a beer.
Once I got enough product on, this started to do its thing. Instantly I was reminded of the Su:m37 White Award Bubble-De Mask, a product that contributing editor Sheryll and I both raved about back in 2014. The main drawback for me with the Su:m37 mask was the price and the inclusion of some pretty high ranking acne triggers and irritants (see COSDNA here). It never broke me out personally, but the threat was there. With the Swanicoco Beer Bubble Pack, I got almost identical skin results, with no questionable ingredients (check it out at COSDNA here) and a much lower (about half) price point!
Speaking of results let's get to 'um.
This mask is described as:
"A foaming, bubbling mask with hops extract — an ingredient in beer — to fight inflammation and bacteria, while brewer's yeast extract soothes skin and fights against oxidative stress. The carbonation action of this mask gets deep into pores to purge excess sebum, pollution particulates, and impurities. Skin is left purified and looking brighter."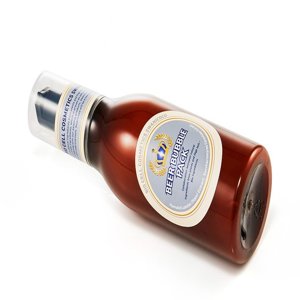 I went into this review not telling my husband a thing about what this mask was supposed to do. I didn't want any confirmation bias or to lead him with any preconceived notions. We looked at the instructions and got to it.
"After cleansing your face, apply on face, avoiding eyes and mouth. After 5-10 minutes, massage the carbonated beer bubbles on the face and then rinse well."
After letting the mask sit for the allotted time, he rinsed and I asked him what he thought. "My skin definitely feels softer," he said stroking his own cheeks. "My nose isn't greasy anymore either." Score! I wanted to make sure it wasn't just the washing of his face and rinsing of the mask causing a temporary sebum disappearing act, so I monitored his skin throughout the rest of the evening, and it was indeed less oily than usual! I was honestly impressed.
And not only was his skin really softer, mine was too. I was kind of worried that this might dry my already dry skin out when he said he was less oily, but it did nothing of the sort. My skin just looked bright and happy and was noticeably softer after this mask. Overall, an excellent performance by Swanicoco. I honestly was not expecting this product to be much more than just a fun novelty for my husband and I to test out while getting tipsy on good beer.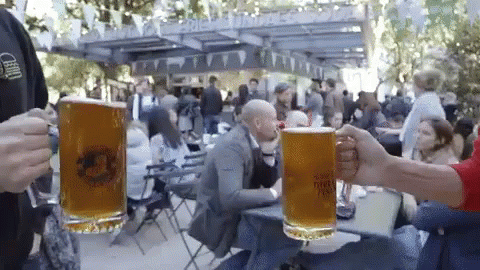 We were somewhat disappointed to find that the Bubble Pack wasn't beer scented. Personally, I love the smell of beer. It triggers all sorts of good memories for me, so this product lacking that olfactory response was a bummer for me. I know that in all honesty it's probably a huge plus for almost everyone else that this doesn't smell like a cheap bar, and I'm weird so I'm not holding that against the product.
I will also say that I think 10 minutes is way too long for this thing and the sweet spot for me was between 5 and 7 minutes. By 10 minutes the thing has already dried down. The only other negative was that the bubble really tickled!  It didn't bother my husband much, but I was wiggling my nose like Samantha from Bewitched the whole time.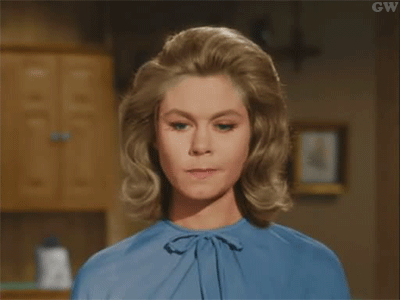 It was definitely worth the tickles for the results though. I am highly pleased. This is definitely a case of don't judge a book by its cover, or a beer by its bottle.
Have you tried the Swanicoco Beer Bubble Pack? Don't you think this would be a great gift for a friend who needs some skincare (and loves beer)?
---
Author: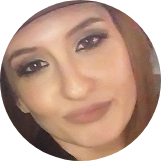 Coco Park
Coco Park is an author, beauty journalist, blogger, podcast host, and all around oddball living in Montreal Quebec with her family. Originally from the southern USA, she worked for several years in the makeup industry as a professional makeup artist and holds a certificate in esthetics. She is a proud member of the Choctaw Nation of Oklahoma. Want to know more? Check her out on the Beauty Beyond Basics podcast, on her blog TheBeautyWolf.com, on Instagram @thebeautywolf, and in her book "Korean Beauty Secrets: A Practical Guide to Cutting-Edge Skincare & Makeup."
---
Comments