Baby Skincare: Because Even Your Little Ones Need a K-Beauty Routine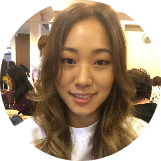 Angela son
Mar 18, 2018
---
They say it's never too early to start taking care of your skin, but the nation that got us hooked on the multi-step skincare routine is taking it to a whole new level. Some of Korea's most popular beauty brands have been launching skincare products for babies and toddlers. Yes, that's right. Read on to see what goes into the mini multi-step baby skincare routines of K-beauty's youngest (and cutest) fans.
---
Should it really surprise us that K-beauty is now expanding to little ones who can barely walk or say chok chok? Not really, if you've seen the viral videos (below) of these little ones getting Korean facials!
In fact, a facialist that an NPR correspondent visited in Korea said her youngest client was 3 years old! Besides the sheer cuteness of it all, what got us was that it's some of our fave K-beauty brands that have released cleansers, moisturizers, creams, and more for our babies that redefine the term "baby soft." These are quality products with safe, gentle, effective, and minimal ingredients that cater to the most sensitive, delicate skin. It's no wonder moms have cleared out some time (and space on their top shelves) to get their mini-me's on the multi-step regimen, too.
Here's a breakdown of the mini K-beauty baby skincare routine. Spoiler alert: cushions and the double cleanse included.
DAYTIME
Step 1: A Fresh Start
Rise and shine! When children wake up in the AM, they can be so stinkin' cute and … crusty. Dried-up drool and snot smeared across their faces — ah, the remnants of a sweet night's slumber.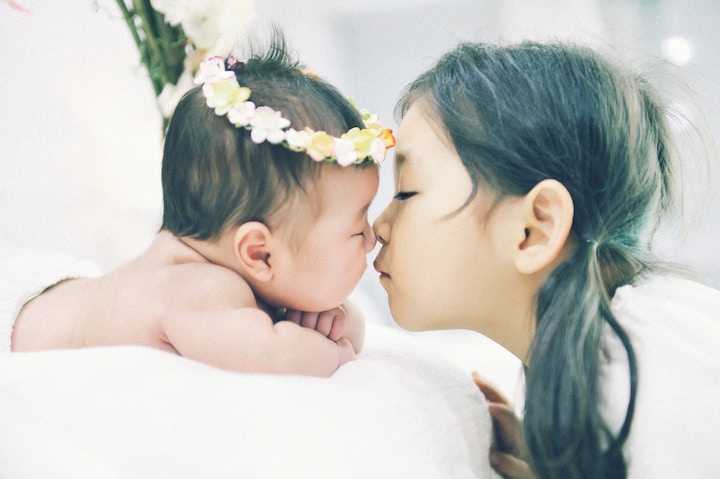 While the frequency of your child's bath differs based on their age, skin needs, daily activity, and your preference, it's generally recommended that the face be cleaned daily (more, if your little one has baby acne or other skin conditions). A rinse with lukewarm water suffices, but a mild face wash infused with high quality nutrients that baby's delicate and sensitive skin will love is even better.
What's the point, you ask, when all my baby did was sleep through the night? Bedsheets and pillowcases can be a breeding ground for germs and bacteria, not to mention dust and other impurities floating around in the air that can accumulate overnight on human skin. Cleansing daily or a few times a week, depending on the child's age, will help prevent clogged pores and acne. Apparently, buildup and breakouts don't discriminate against age.
Made of 99% natural and organic ingredients, SanDaWha Soft Baby Wash is a great pick for a quick morning cleanse. The hypoallergenic, non-SLS, non-chemical formula gently cleanses delicate baby skin while also hydrating it with camellia extract to keep skin soft and comfortable immediately after a face wash and throughout the day. This multitasker also works as a hair shampoo and body wash, so it's the perfect all-in-one wash for morning and night.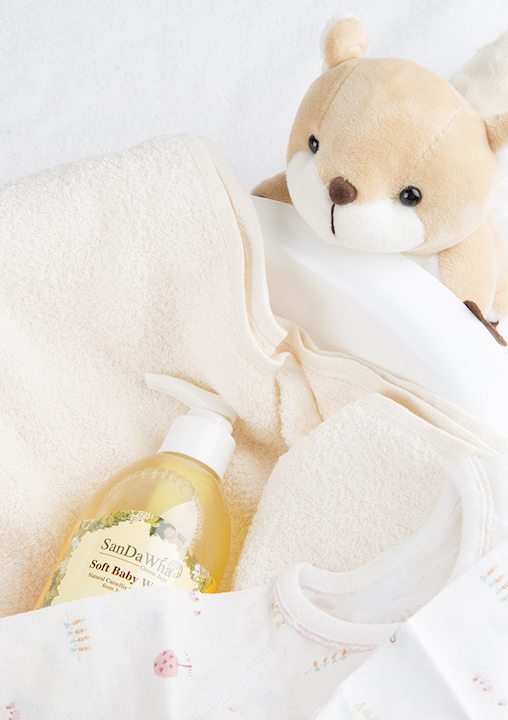 For an even faster way to refresh without the fuss, there's always micellar water. Yes, you read right. Mustela, a popular French baby brand that's also gaining major momentum amongst the mommy circle in Korea, made a micellar water for bébés. The Mustela No Rinse Cleansing Water is a hypoallergenic micellar water that's safe enough for even newborns. It's crafted with 98% plant-based ingredients such as aloe vera, as well as Avocado Perseose, a patented natural component. The gentle formula dissolves dirt and impurities while soothing and softening skin and keeping baby's natural oils intact.
Step 2: Lock in Moisture
As you know, it's important to seal moisture into skin immediately after washing up. The same holds true for your cutie. An easy layer of moisturizer helps prevent moisture loss throughout the day, keeping dry spots and rashes at bay.
Keep in mind that when it comes to baby moisturizers, there are lotions (or emulsions), creams, and ointments. The thickness and hydration level  generally increase in that order.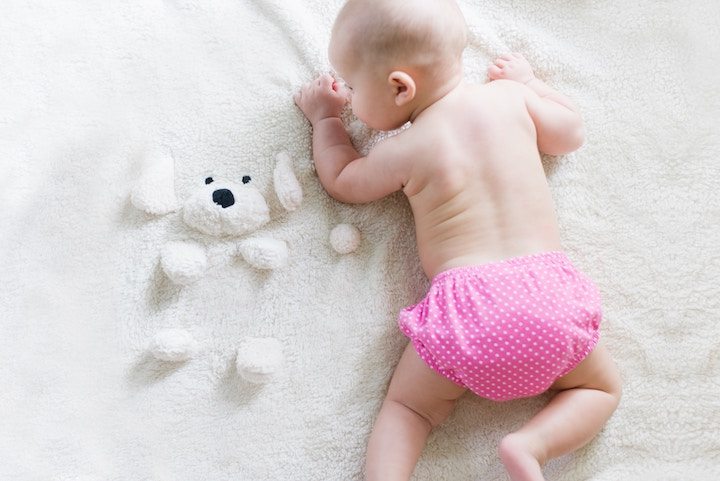 Baby skin is still full of natural hydrating and regenerating agents, so it's not necessary to find a long ingredient list of nutrients. Innisfree's The Minimum Baby Lotion fits the bill, with only 13 ingredients and 92.5 percent of them being organic. The hypoallergenic lotion features coconut oil to soften and hydrate baby's skin without irritation.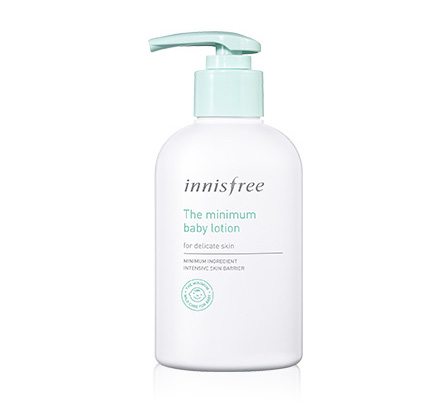 Another option is mega K-beauty brand Skinfood's Good Father Mild Emulsion. Enriched with shea butter and three different vegetable oils, this mild formula powerfully hydrates delicate, even infant, skin.
If your child's skin is on the dry side or you're in harsh weather conditions, you may opt for a cream instead of a lotion, like SanDaWha's Moisturizing Baby Cream. Free of harmful chemicals, the cream softens, moisturizes, and protects delicate baby skin without irritating it. It's also silky soft and nice to the touch, absorbing quickly into skin without leaving a greasy residue.
Step 3: SPF is the New ABC
The human skin has very good memory — it will pay you back for some of the bigger ways you wronged it starting from day 1. Those dark spots and wrinkles you see now? They may very well be revenge for exposing it to too much sun at an earlier age. In fact, one bad sunburn during childhood can double your child's risk of skin cancer later on in life.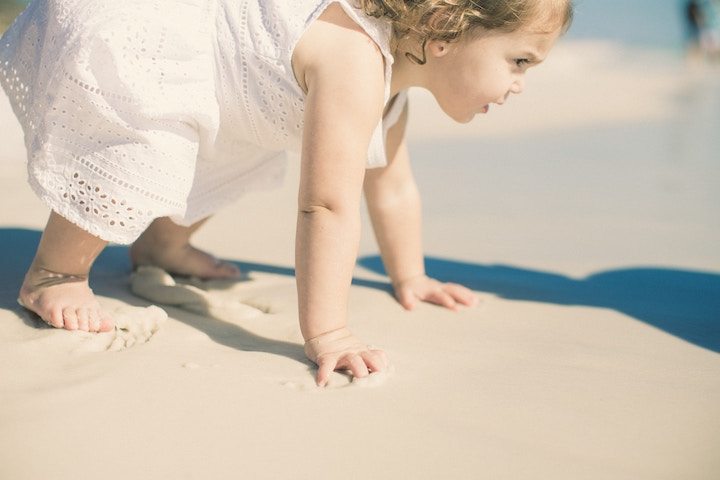 Hence, applying some type of sunblock with SPF 15 or higher on your little one 15 to 30 minutes before stepping out into the sun is absolutely crucial. Note that for babies 6 months or younger, the best form of sun protection is clothing and shade, or a sunscreen with zinc oxide as the only active ingredient.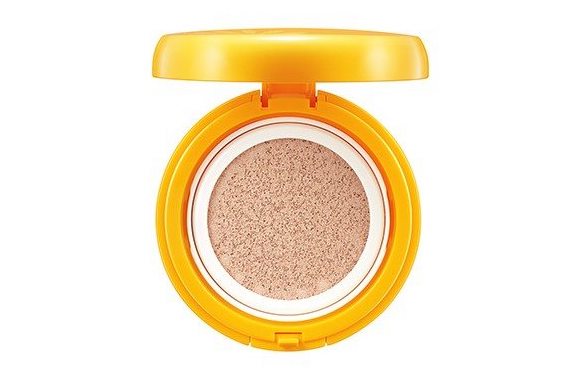 #Sorrynotsorry for the lecture. Moving on. Sunblock for tots is old news, but some Korean SPF products are just on another level of genius. Take Mamonde's Calendula Kids Sun Cushion SPF 32 PA++. It's an actual cushion compact for kids and an answered prayer for parents. If you've ever tried applying sunblock on a ready-to-play child, you know the struggle is real. This mess-free cushion allows you to pat SPF 32 PA++ protection onto kids whenever and wherever you please. Infused with calendula extract to soothe even sensitive skin types, it's free of mineral oils, fragrance, and other irritants.
EVENING
Step 1: Duh, Double Cleanse
It wouldn't be a K-beauty routine without the double cleanse, would it? Just as we use an oil cleanser to break down impurities clogging up our skin by the end of the day, little ones (especially active, mobile toddlers) could benefit from a meltdown of the sunscreen, sweat, and dirt coating their skin after a full day. It's an extra step, but it'll promote better skin health in the future, not to mention keep unsightly bumps and clogged pores away.
A popular way to dissolve sunblock, sweat, and other buildup is a good rubdown with natural oils, such as coconut oil. A gentle massage of coconut oil onto skin will break down the buildup of sunscreen and other impurities clogging their petite pores while also moisturizing skin. Then a cleanse or bath in lukewarm water will help melt the undesirables away.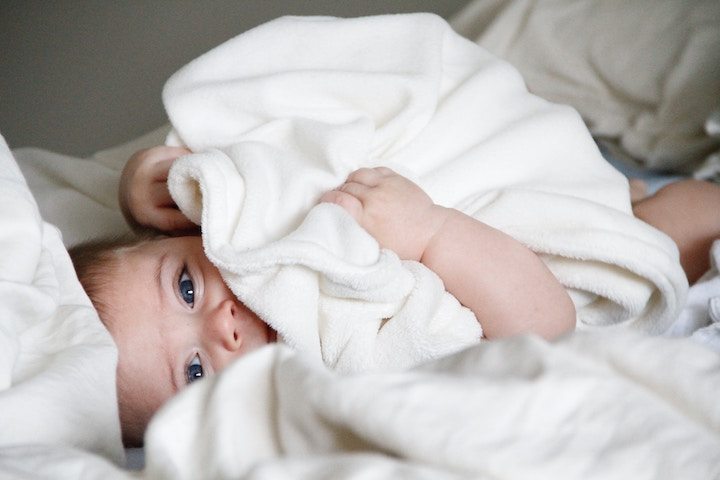 To amp up the nourishing benefits of the first-step cleanse, try a super safe, soothing oil like SanDaWha Camellia Baby Massage Oil, a lavish multitasker that was formulated to hydrate and soothe delicate baby skin with more than 57% camellia seed oil. But it can also be used as a first-step oil cleanser to prevent clogged pores, as oil dissolves oil.
Every parent comes across "one of those days" when a double cleanse just ain't gonna happen. You can skip the oil cleanse but still erase stubborn sunscreen by first applying the face wash directly onto dry, uncleansed skin. Then add water to create a lather, massage, and rinse off.
Step 2: Come Clean
Even if you pass on a cleanser for baby's morning facial cleanse, you don't want to skip the wash before bedtime. The day's debris must be swept away for good because there is such a thing as baby acne and eczema. Sadly, no one can hide from these skincare woes.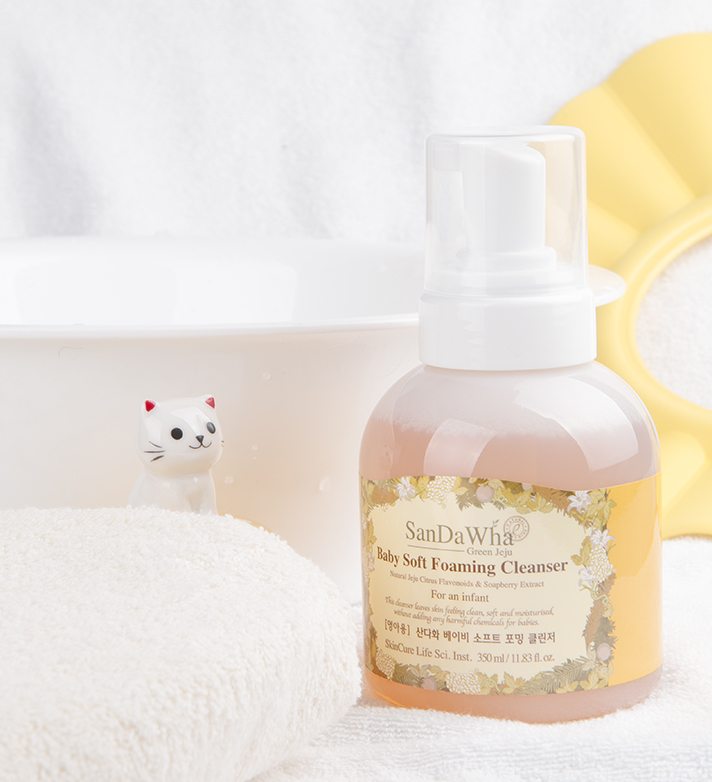 To uncomplicate your nightly routine, all-in-one washes are aplenty, acting as a shampoo, face and body wash. SanDaWha Baby Soft Foaming Cleanser is an itch- and tear-free foaming cleanser infused with soothing and hydrating camellia flower seed oil. Chemical-free, the gentle formula removes dirt and sweat and leaves sensitive baby skin fresh, clean, and soft.
Step 3: Seal the Deal
Just like the morning routine, an application of some type of moisturizer ensures your tot's skin holds onto its moisture and doesn't become taut and tight after an evening face wash (especially after a bath). Baby skin can dry out overnight from climate-controlled rooms, heaters, rolling around in bed, evaporation of tears and drool — the list goes on. So this nightly step is so key.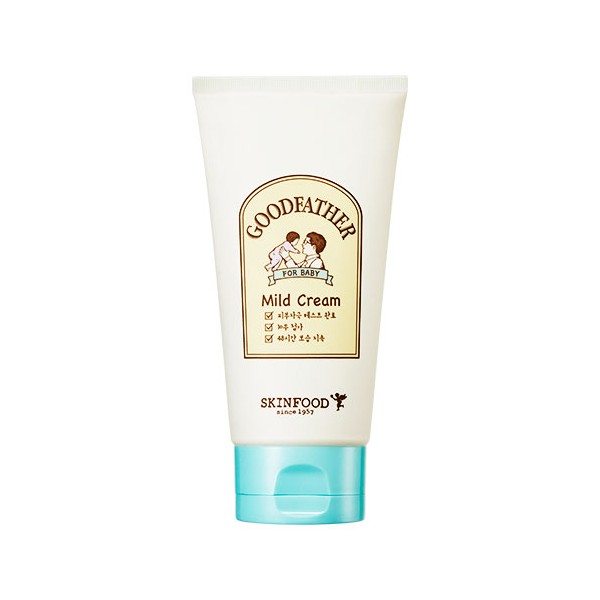 Nighttime is when you can go a little thicker to create a nice protective layer over skin, and Skinfood's Goodfather Mild Cream is the perfect pick. Featuring shea butter and five varieties of plant oils, the gentle cream hydrates delicate and sensitive skin with the richness of a cream and the comfort of an emulsion. Creams like this also create a protective barrier over skin, fending off environmental stressors. Sweet dreams, indeed.
What does your baby skincare routine for your young one look like? Let us know if you'd incorporate this mini multi-step routine into any of your future K-beauty fan's skincare.
---
Author: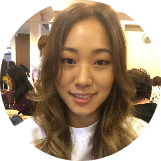 Angela son
---
Comments