To Dupe or Not to Dupe: When a K-Beauty Dupe Is Worth It (& When It's Not)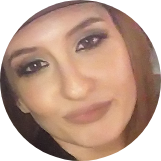 Coco Park
Mar 27, 2018
---
Not all dupes are created equal. Some duplicate products can completely replace the original, while others may leaving you pining for your first love. Here, we pit some popular K-beauty products against the originals (and even against other K-beauty products!) and tell you whether a K-beauty dupe is worth it or not.
---
You're probably familiar with the insane duping powers of K-beauty. It goes so deep that there are even dupes of dupes at this point. The thinking is: "Why buy the expensive version when there's a comparable product at a lower price?"
But have you ever wondered if that's always the best choice to make? Is cheaper always better? Is it sometimes worth the splurge? I've tried a lot of the popular K-beauty dupes out there, and here I tell you whether I think the K-beauty dupe is worth it or not.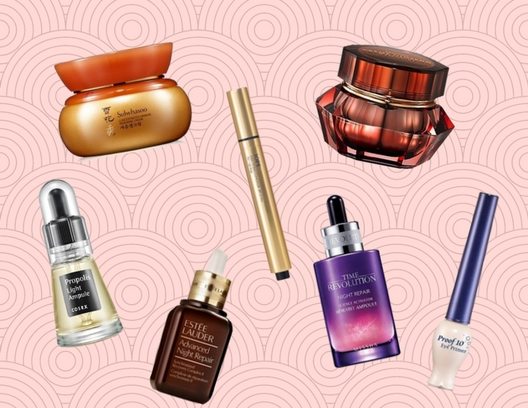 SK-II Facial Treatment Essence
vs.
Missha First Treatment Essence
This is the one that started it all for a lot of people. SK-II's fermented Facial Treatment Essence is amazing, but also amazingly expensive at around $200 a bottle. Enter Missha's First Treatment Essence at under $40 a bottle. A lot of us used to argue that Missha's FTE was even better than SK-II, thanks to its inclusion of skincare ingredient superstars like licorice root extract.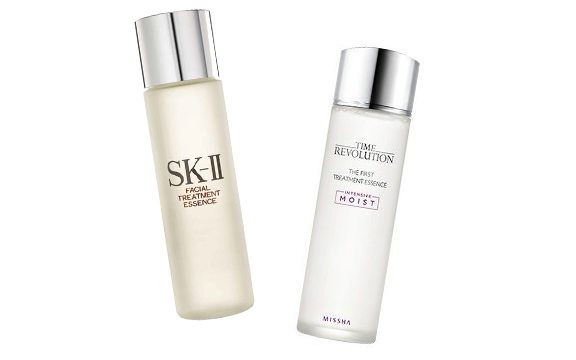 And then the bottom dropped out of the dream. Missha tooled around with the formula and removed a lot of what us K-beauty reviewers loved. Like an ex that aged horribly, we now have fond memories of when Missha FTE was a hottie, but it's now sadly a hard pass for the most part. If you have the money, I say go for the SK-II at this point.
There are other dupes to consider if you haven't got the spare cash for such a pricy skincare product. While it's not an exact dupe, I've had success with Manyo Factory Galactomyces Niacin Special Treatment Essence and of course the wonderfully cheap COSRX Galactomyces Essence.
Estée Lauder Advanced Night Repair Serum
vs.
Missha Time Revolution Night Repair Science Activator Ampoule
This is another dupe that launched a thousand K-wave surfers. The ever popular Estée Lauder Night Repair Serum is a pricy purple $150 best seller. Missha's affordable dupe is still under $35. But with such a disparity in price and Missha's failing to stay head to head with SK-II FTE, you might be wondering if this is still a good bet.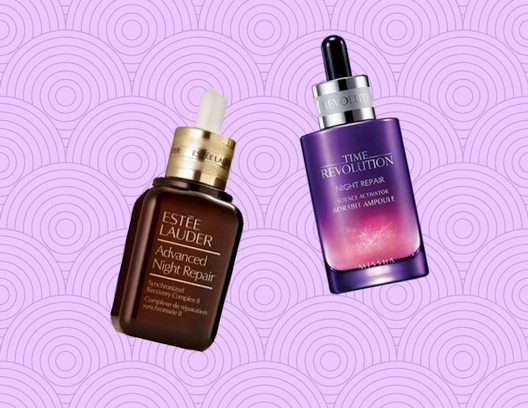 The good news for your wallet is it totally is. Not only is the Missha Night Repair a good dupe for this, it's actually a way better formulation than the original Estée Lauder version. Missha's version is packed with tons of skin beneficial ingredients, whereas the Estée is seriously lacking and frankly plain jane. If your mama is a fan of Estée Lauder's version, introduce her to this and take your rightful place as her favorite child.
Urban Decay Primer Potion
vs.
Etude House Proof 10 Eyeshadow Primer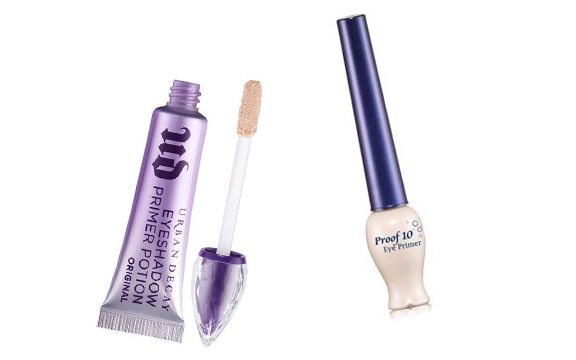 This was one of my personal discoveries early on in K-beauty as I was branching out into the makeup leg of the journey. I was so annoyed I had wasted so much money, throwing about $25 at a time at Urban Decay for shadow primer, when Etude House Proof 10 did the exact same thing for $5.
Does that still hold true today? Yep. This one is still going strong. Thank you, Etude House, for continuing to save my precious dollars.
Same goes for the Nars vs. VDL shadow primer; VDL still takes the crown and saves the coins.
Yves Saint Laurent Touche Éclat
vs.
Iope Easy Fitting Concealer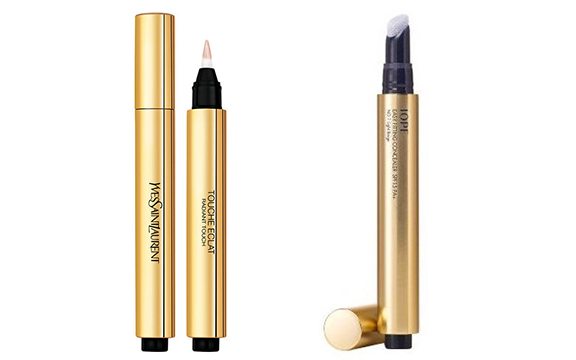 After breaking the story earlier this summer that the Iope Easy Fitting Concealer is a not just a dupe but better version of the YSL Touche Eclat pen, you're probably going to guess my answer to this one. In the name of fairness, I did a head to head comparison again and Iope still beat the brakes off YSL, and I still much prefer the soft doe foot applicator to YSL's weird brush.
Dupes on Dupes on Dupes
So remember how I said this goes deep? There are K-beauty dupes of K-beauty favs, and I don't want to leave them out of the comparison, so let's give three big ones a look.
Sulwhasoo Concentrated Ginseng Renewing Cream
vs.
It's Skin Prestige Creme Ginseng D'escargot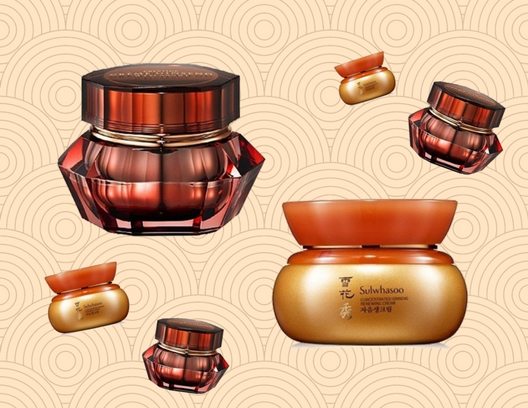 Approximately 800 years ago in K-beauty years (it was 2015), I wrote about my love for It's Skin Prestige Creme Ginseng D'escargot, calling it basically a diet Sulwhasoo Concentrated Ginseng Renewing Cream. Both feature ginseng root prominently, while It's Skin has the added benefit of snail secretion filtrate. These two creams are absolute superstars with every minus having a plus as well.
Honestly, when comparing these two it's going to come down to highly individual preferences. Are you not a fan of the strong hanbang ginseng dirt smell? Then go with the It's Skin. Are you not a fan of snail (wtf, is that even possible?), then go with the Sulwhasoo. Are you trying to save money? Go with It's Skin. Are you going for a super high-end luxury experience? Def go with Sulwhasoo. Honestly, you can't go wrong here, and I'm calling this one a tie. Both excellent, both stack up to the same score, but it really depends on who's judging and for what.
LJH Vita Propolis Ampoule
vs.
COSRX Propolis Light Ampoule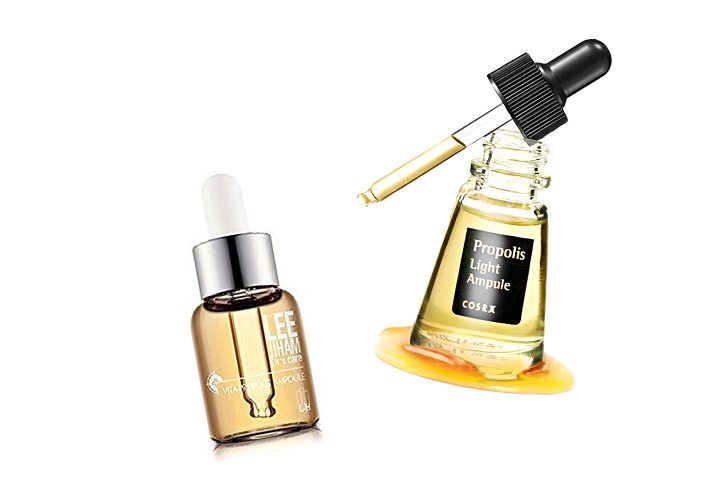 Both of these products offer up propolis extract as their first listed (and therefore main) ingredient, and both enjoy a loyal dedicated following. However, the LJH Vita Propolis Ampoule skips out on the fillers, whereas COSRX adds butylene glycol (a solvent and moisturizer) as its second ingredient. I can't tell a huge difference in performance between the two on my skin as they both provide a nice glow, but the formula for LJH slightly nudges out COSRX on this one. I still love you COSRX!
Sulwhasoo Camellia Hair Oil
vs.
SanDaWha Luxury Camellia Soothing Body Oil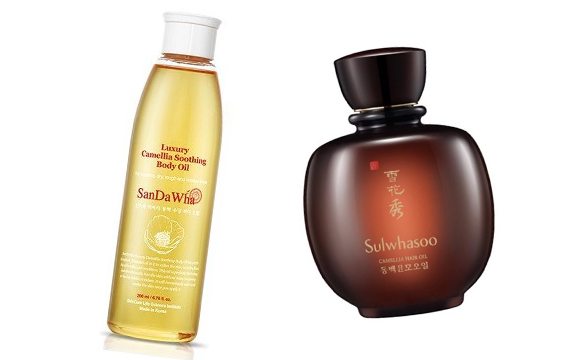 I might be SanDaWha's biggest fan, but it doesn't take a fan to spot a good deal. Sulwhasoo's Camellia Hair Oil is wonderful but spendy at $39.59 for 100ml. With SanDaWha you get twice the amount for $40, and the only ingredient is 100% pure camellia oil. The Sulwhasoo is definitely the prettier bottle of the two, but SanDaWha can't be beat for the price. It's going to come down to aesthetics versus budget as this one is a tie.
Do you think you'll switch to one of the dupes I talked about? What K-beauty dupe is worth it for you? Let's talk in the comments!
---
Author: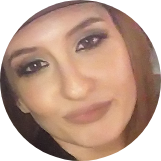 Coco Park
Coco Park is an author, beauty journalist, blogger, podcast host, and all around oddball living in Montreal Quebec with her family. Originally from the southern USA, she worked for several years in the makeup industry as a professional makeup artist and holds a certificate in esthetics. She is a proud member of the Choctaw Nation of Oklahoma. Want to know more? Check her out on the Beauty Beyond Basics podcast, on her blog TheBeautyWolf.com, on Instagram @thebeautywolf, and in her book "Korean Beauty Secrets: A Practical Guide to Cutting-Edge Skincare & Makeup."
---
Comments