K-Beauty Toners 101: Everything About That Oft-Forgotten Hydrating, Prepping Step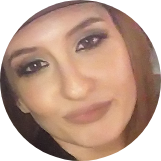 Coco Park
Apr 16, 2018
---
When you think "toner," you may conjure up sensations of burning, tingling, and the scent of alcohol. But Korean toners are all about hydrating, prepping, ahhhhh. Here, what you need to know about Korean toners and why you need to get one in your life stat.
---
If you're new to skincare or even just stubbornly old school, you may be wondering what's all the fuss about toners?  When it comes to a multi-step regimen, people are quick to accept serum, but toner usually gets a bit more scrutiny. Two frequently asked questions about your K-beauty skincare steps: "Do you really need a toner?" and "What exactly is a toner?" The answers to those questions are "yes" and "let me tell you," in that order.
When you hear the word "toner," you may think back to the dark age of your teenage skincare years. Toners were a lesson in pain and left your skin absolutely squeaky, it was so devoid of oil. It doesn't really matter what decade you grew up in — it seems like just about everyone from the '70s to the '00s had a stinging alcohol laden concoction in their bathroom. You'd swipe it on with a cotton ball and wince. "If it burns, it's working" was the popular refrain.
Oh, how wrong they were. A toner shouldn't be a moisture sapping burnfest; what it should be is a prep step. Korean toners both soothe and hydrate. You never want to hear "I'm goin' in dry!", whether socially, sexually, or when it comes to skincare. Properly toned skin accepts your upcoming skincare products better. Think of it as the foundation of all your hydration, the base upon which we're going to build the mansion of moisture, and we may even kick up a little dust along the way.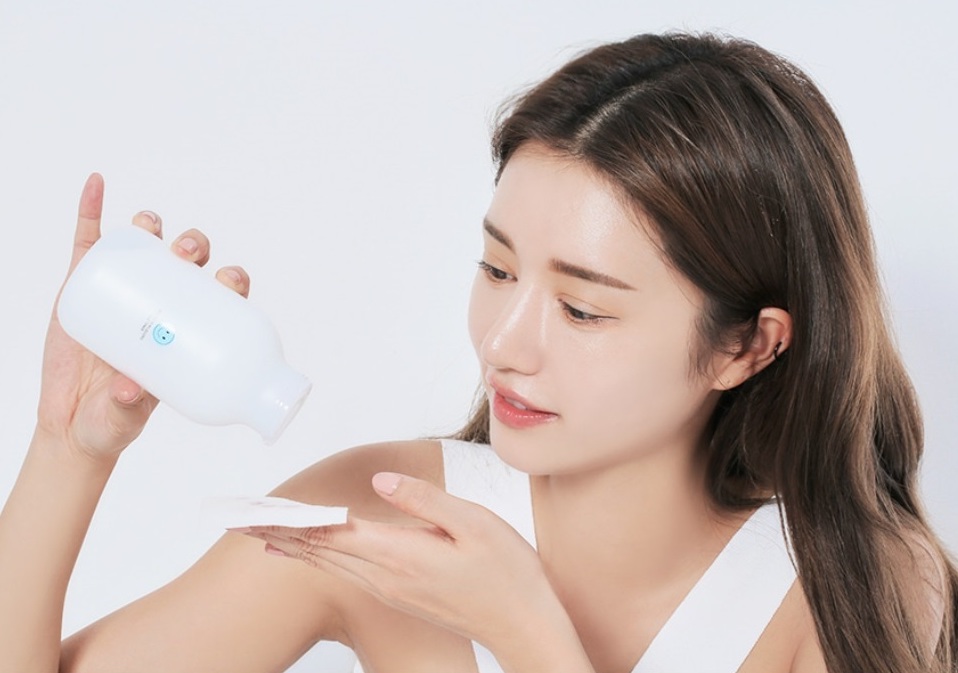 Toner types simplified
Korean toners can usually be split very roughly into two major categories: exfoliating and just plain hydrating. No matter what kind you're using, toners should largely leave your face feeling soft (hence the name "softener" being popular with a lot of Korean toners). Even the more hardcore toners with actives in them should still add to your moisture barrier, not detract from it.
How do you know which kind of toner is right for you? It comes down to more than just skin type. It all comes down to your goals. What are you trying to achieve with your skincare?
If you're trying to add moisture, maybe a botanical-based hydrating toner is something you might like. The SanDaWha Liposome Skin Softener would be my personal recommendation. It's lightweight, full of EcoCert-approved ingredients, and is the perfect foundation to layer hydration on top of.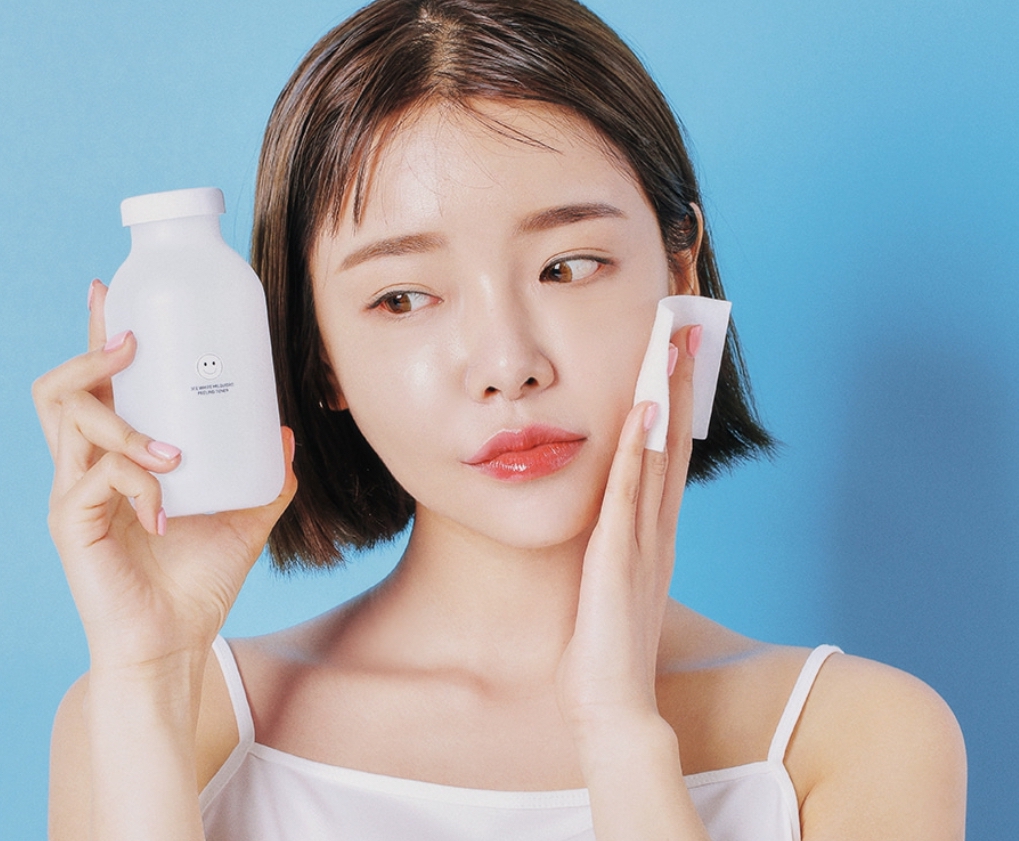 If you're trying to battle acne and oiliness, COSRX AHA/BHA Clarifying Treatment Toner might be what you're looking for. The AHA and BHA from this product are derived from apple and willow bark, so you might find it gentler than other AHA/BHA products. There's also Tia'm Aura Milk Face Peeling Toner, which I haven't tried yet but is on my list. I'm intrigued by the fact that it's both AHA/BHA and also contains PHA. What is PHA? It's supposed to be the gentler cousin to AHA. My skin doesn't tolerate AHA very well so I'm in need of doing some experimenting with PHA, and this seems like a great, easy intro to test my sensitivity.
If you're wondering why I'd want to dabble in an AHA/BHA/PHA toner when I'm not known for acne, it's because that same chemical exfoliation helps brighten aging skin, which is what I have. If you have combination skin or have more than just one skin goal, it's perfectly fine to have more than one toner. For example, I have dry skin and aging skin. So I usually have a hydrating toner for the daytime (with which I do the 7-skin method), and I'll use a toner with actives at night. Same goes with season changes — if you're usually a bit oily but dry up in the winter, have a winter-friendly hydrating toner on deck for the icy stretch between December and February.
Toner texture
Usually the thicker the toner, the more hydration you can expect. Some may even be as thick as your essence. (Earth's Recipe Energy Boosting Toner and Innisfree Artichoke Layering Intense Skin are good examples.) In fact, if you take a look at the ingredients of a good toner, there may not be a lot of difference between it and your serum step.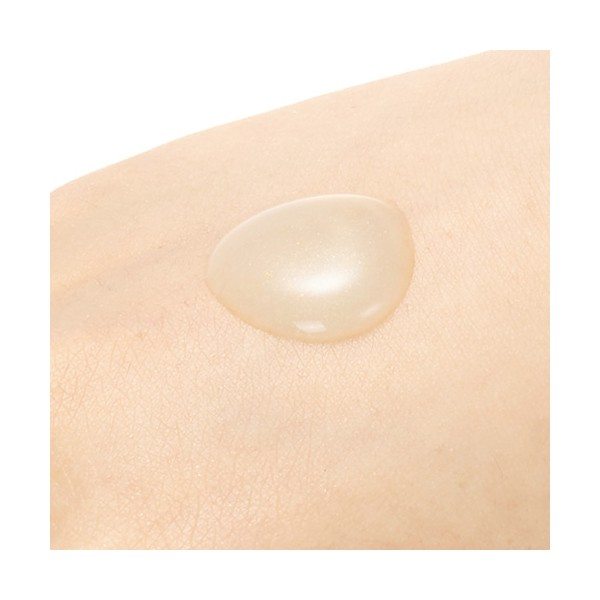 I think you can see where I'm going with this. If you need to simplify your routine, you might just get the same benefits from doing the 7-skin method with your toner as you would from an essence. I wouldn't recommend this with watery or alcohol-heavy toners, but for the more moisturizing, thicker type, it works great, especially if you need to travel light.
Toner application
Like there are two rough categories for toners, there are two ways to apply: with the hands or with cotton pads. I'm not committed to just one way; it really depends on my mood and what I'm using. The benefit of hand application is they're always there, they're free, and you don't lose a lot of product. What I like about the cotton method is you can really work that toner into the skin. It's especially effective when you're working with a very strong toner full of actives (like the famous Biologique Recherche P50 toner) and when doing the 7-skin method.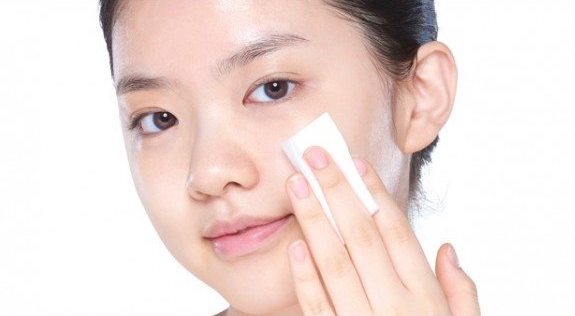 A great way to apply toner when using cotton pads is to press them into the skin, not drag them. Wrap two cotton pads around your middle finger, gripping it on either side with your pointer and ring fingers, and then press the product into the skin. You may need to douse your pads more than once, especially when doing the 7-skin method. Press, let rest one beat, press, let rest, press. It's time-consuming, but it's very effective (and really mimics the way a professional esthetician is likely to apply your toner during a facial).
Be sure and spring for a high quality cotton pad if you're using this method. Like a high-end triple ply quilted toilet paper versus a single ply public bathroom nightmare paper, it will make all the difference in the world, trust me.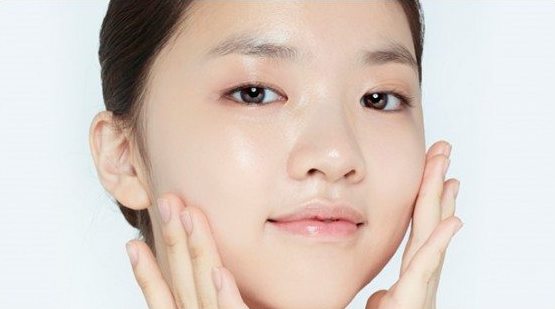 When using your hands, you do it much the same way but with the palms of the hands. This is a lot faster, but also not near as precise, and let's be real — we don't always have the time for that level of precision, so don't feel guilty. As long as you're using a toner that you enjoy and that leaves you skin feeling plumper and ready to drink in your lovely serums and emulsions to come, you're doing just fine, and you've got the hang of this whole toner thing!
What are some of your favorite toners and how do you apply them? Share your holy grails below! And if you need recommendations for toners, scroll down for some of our picks.
---
Author: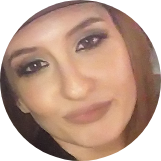 Coco Park
Coco Park is an author, beauty journalist, blogger, podcast host, and all around oddball living in Montreal Quebec with her family. Originally from the southern USA, she worked for several years in the makeup industry as a professional makeup artist and holds a certificate in esthetics. She is a proud member of the Choctaw Nation of Oklahoma. Want to know more? Check her out on the Beauty Beyond Basics podcast, on her blog TheBeautyWolf.com, on Instagram @thebeautywolf, and in her book "Korean Beauty Secrets: A Practical Guide to Cutting-Edge Skincare & Makeup."
---
Comments