12 Anti-Pollution Products You Need in Your Skincare Right Now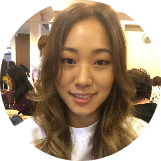 Angela son
May 22, 2018
---
While we were busy vilifying (and rightfully so) the sun's UV rays as the major cause of prematurely aging skin, another criminal offender has been assaulting our epidermis — air pollution. Luckily, there are some more practical ways to protect our skin from dust, dirt, and city air — like these 12 K-beauty anti-pollution products we rounded up. Keep scrolling to see how you can get your skin as dust-proof as possible.
---
Donning surgical masks has become a signature look for Korean celebrities over the years. But it's not just a fashion statement exclusive to K-idols. On any given day in Seoul, you can see Koreans walking around rocking the masks — and not just on their way out of a skincare clinic post-treatment. What may have first started off as the stars' efforts to go incognito from paps and fans has turned into a common necessity to shield skin from HwangSa, or "yellow dust."
BTS's V in a chic surgical mask.
Long story short, yellow dust is super fine, inhalable dust (pollution) that has been compromising South Korea's air quality for generations. Dust storms used to blow into Korea mostly during springtime, but dust levels have been rising more frequently and to alarmingly higher levels over time.
These environmental stressors and toxins pose a problem not just for respiratory health but for skin health as well. Bad air wages war on skin cells, breaking down collagen and elastin, weakening the skin barrier, aggravating inflammation and existing dermal conditions, and speeding up the onslaught of premature aging. You can read more about the scary details here.
Over on this side of the pond, we may not have dust storms blowing in regularly, but we also face high levels of pollution, from the L.A. smog that paints the sky a beautiful coral pink to the city grime of busy New York streets. Even worse, pollution is something we can't really avoid because staying locked up in an airtight, indoor space is not an option.
Thankfully, the beauty industry has taken heed and has been developing anti-pollution skincare products to protect skin from damage caused by dust, dirt, and debris. There's an especially impressive variety from Korean beauty brands, which makes sense because what better source to take notes from than those who actually live through the thick of it yet come out with even more beautiful skin?
So ahead, 12 Korean anti-pollution products that you'll want to add to your skincare routine if you're the type that, let's say, steps out of the house at least once a day.
1. The Face Shop Rice Water Bright Cleansing Light Oil 
The first order of defense against pollution is to not allow the invisible invaders to sit on your face for too long. That means a good, thorough double cleanse is paramount. The Face Shop Rice Water Bright Cleansing Light Oil is uniquely formulated to melt away makeup (even waterproof varieties), sunscreen, excess sebum, and pollution particulates. Jojoba seed oil also soothes acne-prone skin while rice water smooths and brightens the complexion, leaving skin freshly cleansed but not stripped.
2. Missha Near Skin Dustless Bubble Pack to Foam
Part of Missha's Dustless anti-pollution line, Missha Near Skin Dustless Bubble Pack to Foam is clinically tested to purge skin of toxic dust and pollution particles four times better than a regular cleansing foam. Positively charged French clay picks up negatively charged fine dust particles on the skin's surface, and its transforming texture ensures every last bit of makeup, oil, and dust is swept away.
3. Tia'm Anti-Pollution Salt Facial Scrub
Exposure to smog, fine dust, and compromised air leads to buildup and rough skin that needs to be buffed away. Exfoliating the tough stuff once or twice a week can do the trick, and Tia'm Anti-Pollution Salt Facial Scrub gets the dirty job done. Natural salt cleanses away impurities and fine dust clogging up pores while antioxidant-rich green tea extract soothes inflammation and hydrates tired skin. A supercharged, nourishing scrub session results in touchably smoother, visibly radiant skin.
4. Eclado Respiration Toner
As if we need anything other than inevitable, inescapable aging to dehydrate skin, the other all-pervasive entity in our lives — pollution — also sucks our skin dry of moisture. This weakens the natural protective barrier of our skin that wards off stressors and seals in moisture. Luckily, skincare products infused with humectants can help solve this problem. Eclado Respiration Toner is saturated with super hydrating ingredients ranging from hyaluronic acid to yeast ferment, which acts as a humectant and draws water into skin. Plus, cabbage rose flower and other botanical extracts consist of another pollution-fighting hero — antioxidants — leaving skin feeling more "breathable," smooth, hydrated, and stronger.
5. Banila Co. V-V Vitalizing Toner
Another huge disservice of bad air is the breaking down of collagen production, leaving skin looking tired, dull, and deflated. That's why Banila Co. V-V Vitalizing Toner is awesome for pollution-exposed skin. The deeply hydrating toner infuses dermal layers with hydrolyzed collagen that lifts, plumps, and firms. Niacinamide also brightens the complexion, while other antioxidant-rich ingredients help fortify skin's defense against stressors.
6. SanDaWha Vitamin C Whitening Essence
When it comes to fighting pollution for your skin, you definitely want vitamin C in your arsenal. SanDaWha Vitamin C Whitening Essence contains a stable form of vitamin C called ascorbyl glucoside, which doesn't break down when exposed to air, heat, and light as its other counterparts do. Ascorbyl glucoside is also scientifically proven to lighten dark spots and fade sun damage, leaving skin brighter and more protected against natural (and unnatural) elements.
7. Missha Near Skin Dustless Defence Serum
The  Near Skin Dustless Defence Serum, another product from Missha's Near Skin Dustless line, is pretty genius. It's a finishing serum that not only keeps skin mattified, its patented Dust Mirror Base forms a negatively charged polymer shield on your skin to actually repel negatively charged dust particles.
8. Innisfree Derma Formula Skin Barrier Cream
Ceramides are another must if you want to strengthen your skin's protective barrier against grime, gunk, and moisture loss. Innisfree Derma Formula Skin Barrier Cream is chock full of Jeju green tea ceramide, which is rich in unsaturated fatty acids and very similar to skin's natural lipid barrier. This makes it an extremely powerful defense against external stressors like heaters, AC, traffic pollution, and more. Plus, the cream is rich and luxe yet doesn't leave behind that heavy, greasy feeling.
9. Etude House Sunprise Dust Block SPF 50+/PA+++
Sunscreen is an obvious one, whether you live in the city or the country. But Etude House Sunprise Dust Block SPF 50+/PA+++ is unique in that besides offering awesome protection against the sun's harmful UV rays, its antioxidant-rich botanical extracts fight free radicals and hydrate skin, too.
10. Laneige Anti-Pollution Finishing Pact
Because pollution is everywhere all day every day, touch up on the go with Laneige Anti Pollution Finishing Pact. The innovative, lightweight powder protects skin from fine dust by forming a dense layer over skin, while antioxidant-rich green tea fortifies skin's natural barrier and calms irritations. Plus, the green and white colors correct uneven tone so your skin can look bright and refreshed while combating dirty air all day.
11. COSRX Low pH PHA Barrier Mist
To mist or not to mist is never the question in Korea because misting is a total no-brainer. And for good reason, considering the scary dust levels. Facial mists can quickly hydrate skin to keep it healthy and more protected throughout the day. COSRX Low pH PHA Barrier Mist is a standout spray with its ability to keep skin's pH level slightly acidic so it functions at its ideal condition. It also fortifies your moisture barrier, which is pretty crucial in a moisture-zapping environment.
12. CELLNCO Anti Pollution Refreshing Milk Sleeping Mask Ampoule
This lightweight sleeping mask helps skin rejuvenate and restore as you sleep with 21 botanical extracts that help neutralize the free radical damage incurred from pollution and stress.
Adding one, two, or more of these skincare weapons in your fight against pollution and dust can go a long way. What anti-pollution products are in your plan of attack?
---
Author: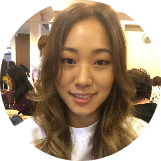 Angela son
---
Comments