SPF Hack: How Antioxidants Can Take Your Sunscreen to the Next Level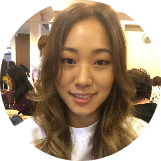 Angela son
May 03, 2018
---
Do you wear sunscreen every day? Congratulations! You're … halfway there. Here's what you need to know about the other half of your skin-shielding regimen, otherwise known as antioxidants.
---
Unless you live under a rock, you've likely read or heard about the absolute necessity of wearing sunscreen every single day. While SPF definitely lives up to all the hype, the truth of the matter is, it needs a little sidekick as all superheroes do. And in this case, that sidekick is antioxidants.
SPF has a weakness
Broad-spectrum SPF sunscreen blocks the sun's UVA and UVB rays, the bad guys that cause free radicals. Free radicals (aka oxidants) assault skin and damage DNA, leading to skin cancer and premature aging of skin — wrinkles, fine lines, sagging, sun spots, to name a few. Hence, all the craze over sunscreens.
But there is one Kryptonite type of weakness to SPF. It doesn't possess the power to protect against all the sun's rays. In fact, SPF 50 protects against AT MOST 98% of incoming UVB rays. Nor does SPF safeguard against a sneaky little thing called infrared radiation, what we know and feel as the sun's heat. Add that to the fact that sunscreen is rendered less effective within two hours of application, and we've got an SPF emergency on our hands.
istock/Ralwel
"Photo-aging and skin damage caused by solar radiation is well-known, but scientists have recently learned that this damage results not just from UVA and UVB (ultraviolet), but also from longer wavelengths such as infrared radiation," Dr. Jacqueline Hill, Director Innovation and Science at La Prairie, told W Magazine in 2017. As it turns out, infrared radiation also produces the evil free radicals that weaken skin and speed up the dermal aging process.
Antioxidants: the SPF sidekick
Enter antioxidants. What SPF lacks, antioxidants make up for because they neutralize free radicals to fend off skin damage. In short, they complement and supercharge your sunscreen to deliver max protection, offering your skin a second line of defense against UV rays that make it past your sunscreen, as well as other free radical-churning villains that SPF just can't get to.
In fact, topical antioxidants via botanical extracts and vitamins C and E have been shown to enhance the protective benefits of a sunscreen. Even though antioxidants can actually offer a (very) low dose of SPF protection, studies show their photoprotection capabilities perform at their best when combined with a sunscreen. These spotlight-shy guys make for the ideal behind-the-scenes support, bolstering the effects of the superstar that is SPF.
istock/NinaMalyna
How to get your antioxidants
There is a bit of controversy over whether antioxidants directly formulated into sunscreens are effective. Some say because antioxidants are unstable and lose their power when exposed to air and light, they are less potent when incorporated into sunscreen formulas.
But thankfully, there is world peace over whether applying a separate antioxidant skincare product before applying SPF is beneficial or not. The answer is a resounding YES! Other bit of good news — there are so many powerful topical antioxidants in the form of skincare ingredients such as glutathione, vitamin C, vitamin E, green tea, coffeeberry, and avocado.
Serums are highly recommended as the transport of choice when it comes to delivering antioxidants to skin. This watery to silky medium contains concentrated ingredients, so you should be getting just what you're looking for, as opposed to just a tad bit of antioxidants along with a whole bunch of other ingredients. Plus, most serum consistencies and textures, as well as the fact that they're applied before the heavier and thicker stuff like moisturizers and creams, help serums seep more efficiently into skin. Quick absorption is crucial when it comes to antioxidants since, as previously mentioned, they deactivate in air and light.
When to apply antioxidants
As for when to call for help from antioxidants, turn to them for both your daily morning and evening skincare routines. Applying antioxidants in the AM makes sense since the daytime is when we're exposed to the sun and other sources of free radicals like pollution and also when we apply sunscreen.
istock/phakimata
But applying antioxidants at nighttime for the sake of post-sun damage control has gained momentum. The thing is, much of antioxidants' powers are weakened once applied and exposed. As antioxidants neutralize free radicals, they're also rendered ineffective during the process. So it makes sense to feed your skin another dose of antioxidants during your evening regimen, when they actually have the chance to penetrate the epidermis and do their wonderful work.
Antioxidant powerhouses
Ready to hook your sunscreen up with antioxidants? Thankfully, there's a plethora of high quality antioxidant products from K-beauty brands you already know and love. Ahead, some SPF-boosting antioxidant skincare that'll help you kick some free radical butt.
The antioxidant-rich Purito Pure Vitamin C Serum boasts 10% ascorbic acid (the purest form of vitamin C) to fend off photodamage like the formation of dark spots and the breakdown of collagen. It helps to brighten the complexion and minimizes the visibility of pores, plus it's got 84% hyaluronic acid for intense hydration, hydrolyzed collagen for plumping, and other anti-aging heroes.
Infused with ginseng root and fermented rice filtrate, Swanicoco Fermentation Care Serum loads skin up with ample antioxidants, anti-inflammatories, and EGF (an anti-aging savior that protects skin's barrier functions). Day or night, this powerful cocktail helps battle oxidative stress, offering skin a fighting chance at a brighter complexion, less visible fine lines, and boosted elasticity.
Bottled up in Tony Moly Chok Chok Green Tea Watery Essence is ChungTaeJeon, the first naturally fermented green tea that's been lauded for more than 1,000 years. This special selection of green tea is naturally fermented under sunlight for 365 days until it delivers more antioxidant protection than fresh green tea. Concentrated with more than 80% of this potent extract, the refreshing essence also intensely hydrates and soothes overexposed skin.
Cellnco Rose Therapy Nutrient Boost Ampoule fortifies exhausted skin with 20 times more antioxidant-packed vitamins than tomatoes and lemons combined. Galactomyces ferment filtrate, yet another antioxidant powerhouse, also enhances skin's defense against free radical damage by improving skin turnover rate and minimizing any harm done. It even doubles as aromatherapy with its beautiful scent.
For a quick boost to your SPF before a day out in the sun or a relaxing way to unwind from a day riddled with annoying bosses and free radicals, slap on a sheet mask infused with antioxidants. Innisfree Skin Clinic Mask Vita C is drenched with vitamin C derivatives that brighten dull and tired skin, and its 100% natural cotton sheet fibers ensure the mask stays put while you relax.
Vitamin E is an antioxidant known to combat inflammation and help promote healing. Team vitamins C and E together for majorly upgraded benefits, such as improved SPF performance. The perfect partner, Klairs Freshly Juiced Vitamin E Mask, is chock full of antioxidants and intensely moisturizes skin for up to eight hours, creating a protective barrier that fends off environmental stressors and keeps signs of aging at bay.
Fight free radicals in your sleep with Sulwhasoo Overnight Vitalizing Mask, a luxurious leave-on mask rich with antioxidants like Panax ginseng that curb the effects of free radicals and soothe irritated skin. Other nourishing ingredients like white mulberry, walnut, and scutellaria root soften and condition so you wake up to supple, glowing skin.
Another overnight workhorse is Innisfree Jeju Orchid Sleeping Pack, which uses Innisfree's potent antioxidant-rich Precious Orchid Elixir and green tea extract to take your skin's regenerating and repairing functions that naturally occur at night to the next level. Also, arbutin helps to undo the signs of photodamage like sun spots and uneven skin tone .
Do you look for antioxidants for your skincare routine? How do you maximize your SPF? Any changes you'll be making to give your sunscreen a little pick-me-up?
---
Author: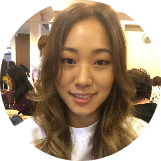 Angela son
---
Comments