Dry Skin 101: How to Have the Best Skin Ever Even If You Lack Those Good Oils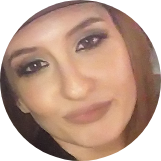 Coco Park
May 17, 2018
---
Skin getting a bit tight? Got that pullin' feeling by midday? You may have a dry skin type. Here, how you can combat dryness, premature fine lines, and that dreaded tight feeling with just a few easy steps.
---
Of all the things I wish I weren't an expert in, dry skin is right up there. It's certainly a pain in my ashy-if-not-immediately-lotioned butt. But of all the skin ailments to have, we kind of have it easy. Things could be much worse, and there's a good reason why. Dry skin is the one thing that can be dramatically improved almost instantly as long as you're willing to put in the work. Are you ready? Let's get started!
Am I dry?
Like oily skin, there's no mistaking dry skin. There is a distinction between dry and dehydrated, however. Technically, dehydrated skin lacks moisture, and dry skin lacks oil. However, if you have chronically dry skin, you most likely have at least some degree of dehydration going on. If your skin is dry and feels tight after washing with water, that's a telltale sign of dryness. Beyond that if your skin starts to feel uncomfortable throughout the day if there's no intervention, that's also a big red flag. If you want to read more about it, you can revisit the article I wrote about dry versus dehydrated here.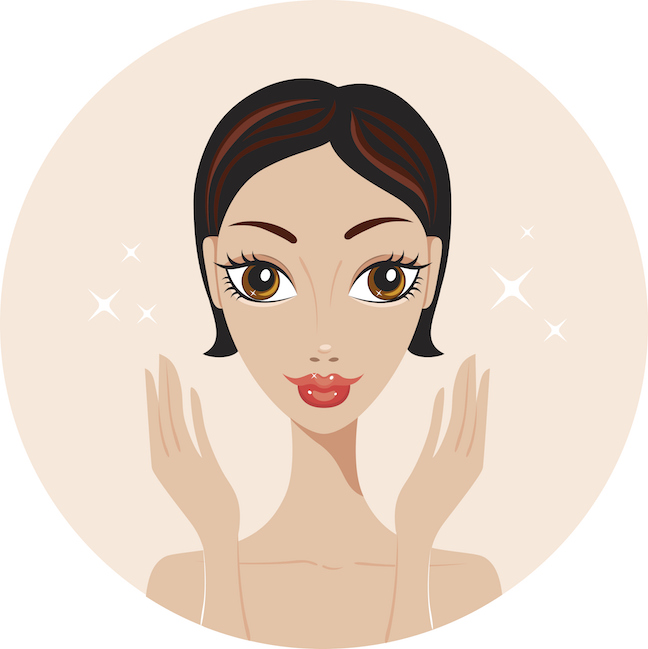 I hope you like layers
If Dry Skin 101 were a class, and I was in charge of writing the textbook, it'd be called Building A Foundation Through Layers. Layers are going to be the key to getting ahead of your dryness. We're starting off with a deficit of oil, so we're going to have to lay down a foundation to stack lots of layers of moisture on. You know how people like to trash K-beauty routines for being too extra? Well ...
Be extra!
It's really hard to be a skincare minimalist when you have chronically dry skin. I've flirted with it over the years while perfecting my routine, and it's just not conducive to having my best, most healthy skin. I really do have to be extra when it comes to products, especially in winter. For example, I've been using not one, not two, but three serums. Truth be told, sometimes it's four! As many hydrating, moisturizing products I can build light layers of the better.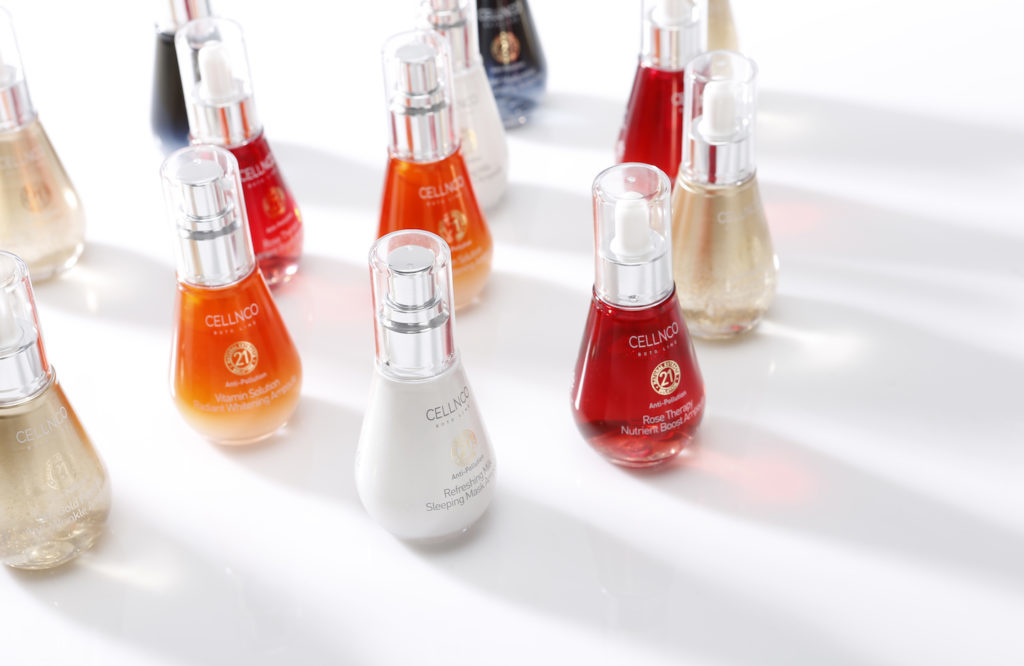 Why don't I just layer on three layers of the same serum? Two reasons: I use them in order of lightest to heaviest in terms of consistency, so I build from watery to thick to lay down a nice strong "wall." Since the weather is still cold for me, I've added a solid serum to top them all off. I like the Blithe Tundra Chaga Pressed serum for that step, but I've recently ran out and have been using CELLNCO Anti Pollution Refreshing Milk Sleeping Mask Ampoule, which performed about the same for me.
The second reason I don't just use one serum is variety. I can target not just one problem (dryness) but many (brightness, dullness, refinement, etc). The fact that my skin is getting several amazing treatments twice a day shows. Being extra pays off in the form of radiant skin. I'm not complaining.
More is more
More is more should be our dry skin club chant. The more you do for your dry skin, the better it's going to behave. This is why the 7-skin method is so great for us. It follows the Be Extra tenet and follows the layering rule.
Now, so far I've mostly touched on hydration, which is super important. However, the true underlying cause of dry skin is a lack of oil, which is total life-blood for dry skin. So let's get into that a bit. You absolutely must add an oil to your routine. I like to work with two at a time just to spice things up.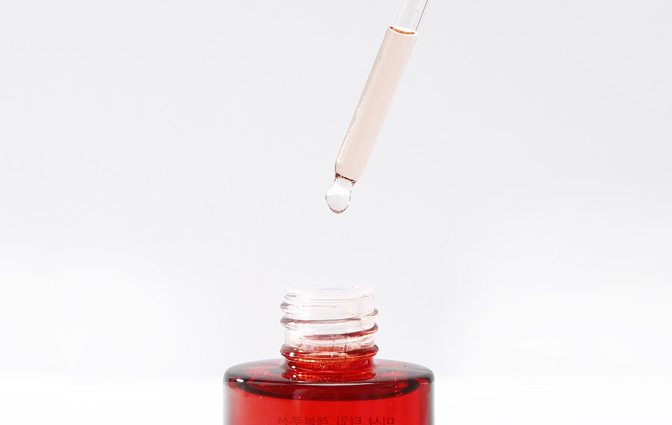 There's no hard and fast rule about what oil is good for day versus night when it comes to dry skin because oil behaves differently for us. If I put a heavy oil on an oily skin or normal skin, it's going to just sit at the top forever, which might interfere with makeup. On us dry skin types, it will absorb fairly quickly and you can go about the rest of your routine unimpeded.
However, you don't want it to go away too fast! Look for oleic acids. Oils containing oleic acid (instead of linoleic, which is a whole other post) make a richer, thicker oil with some real weight to it. It's exactly what we're missing. With an oil rich in oleic acid, it will act as a barrier — it's totally like your barrier creams but in an oil! This is key to replenishing what we naturally don't produce enough of.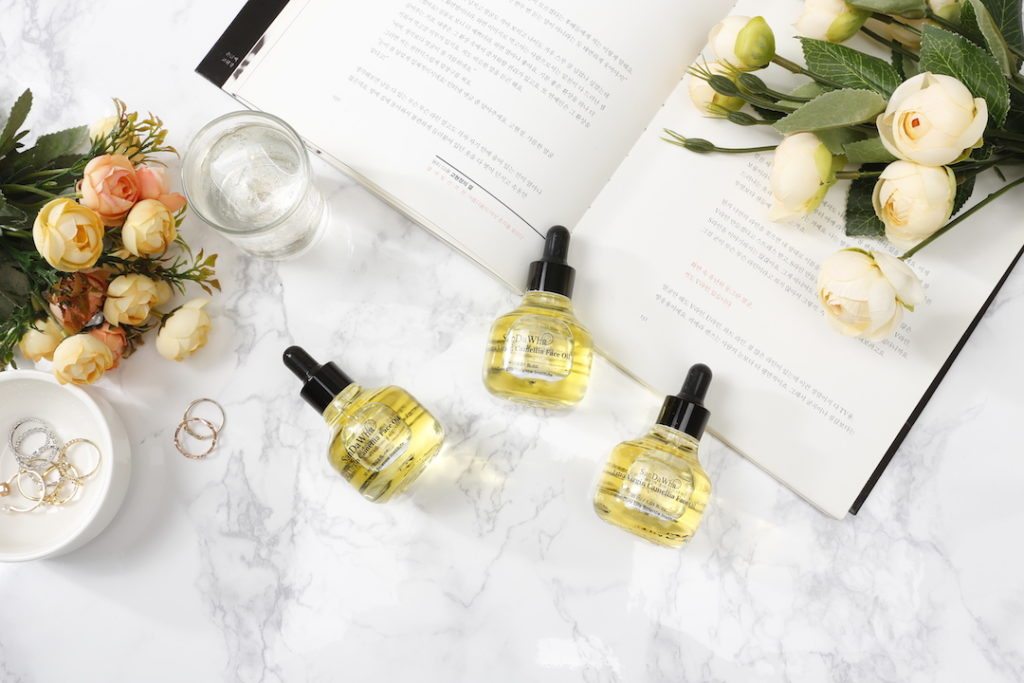 If your oil production perks back up in summertime, feel free to switch to a linoleic acid or even alternate between the two. Oils with oleic acid that I personally love are rosehip and camellia. Those two also have the added benefit of being full of antioxidants. Try SanDaWha's Camellia Oil — it's a generous size and really top notch in purity and feel. There are cheaper camellia oils out there, but they're usually dinky and stickier from my experience.
After your oil application, follow up with your preferred emulsion and top off with a nice rich cream to further seal in the hydration and moisture. A sleeping pack is also something I highly suggest. Right now, thanks to an amazing Beautytap dailytap, I'm using the Sulwhasoo Radiance Energy Mask and OMG, it's been a game changer.
Be super extracurricular extra
In order to earn your degree in Combating Dry Skin, you're going to need an elective. Might I suggest Humidifier? Buy a humidifier. Do it now. Don't cheap out either — get yourself one of those high capacity ones so you can run it all night long. As a matter of fact, run it all year long, even in summer, so you can combat the air conditioner which is drying AF. I have a Crane Cool Mist that is sidled up to the side of my bed pointed at me. It makes all the difference in the world. I can tell a difference when I sleep away from it. As a matter of fact, you might want to invest in a cute little portable for travel.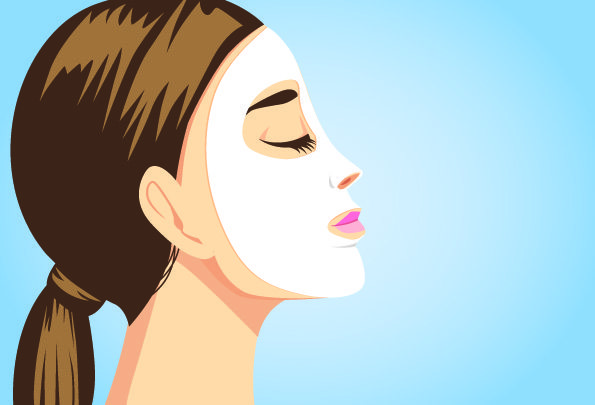 Another thing is masking. I'm a notorious serial masker. If I have time to mask twice a day, I will. Using a rich mask is very impactful to the overall hydration and condition of my skin. Look for cream masks or at least gel-cream based masks for winter. Regular serum masks are still great too, especially in summer, but be sure to follow up with the rest of your serums and oils right away to seal the juiciness in! I'm aware I sound like I'm talking about roasting a bird, but honestly a plump Thanksgiving turkey isn't that bad of goal post for me when it comes to how I want my skin to feel. 😂
So there you have it, fellow dry folks. Yes, we have to spend a bit more than our oily friends, and we definitely have to put in more effort, but let's look on the bright side: Our makeup always stays put, BB cushions last forever, and we've got enviably small pores. 😉
What other steps do you take for your dry skin? Do you envy your oilier skin cohorts at all?
---
Author: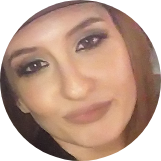 Coco Park
Coco Park is an author, beauty journalist, blogger, podcast host, and all around oddball living in Montreal Quebec with her family. Originally from the southern USA, she worked for several years in the makeup industry as a professional makeup artist and holds a certificate in esthetics. She is a proud member of the Choctaw Nation of Oklahoma. Want to know more? Check her out on the Beauty Beyond Basics podcast, on her blog TheBeautyWolf.com, on Instagram @thebeautywolf, and in her book "Korean Beauty Secrets: A Practical Guide to Cutting-Edge Skincare & Makeup."
---
Comments