Vanity Fare: What's On the Top Shelf of Michelle of Lab Muffin fame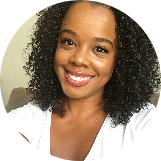 Sheryll Donerson
May 21, 2018
---
In our continuing Vanity Fare series, where we take a peek into the beauty routines of our favorite beauty insiders, we talk to scientist and beauty blogger Michelle — yes, the Lab Muffin herself — about her skincare mistakes (we all have them, but hers will surprise you!), a must-try hack, and her quest for a nostalgic beauty product.
---
Have you ever been super frustrated by all of the skincare do's and don'ts? What products are complete gimmicks and which ingredients actually work? Well, that's where the amazing Michelle from Lab Muffin comes in.
Michelle, based in Sydney, Australia, is a science educator with a PhD in chemistry. She decided to start blogging as the Lab Muffin after becoming frustrated with the lack of science knowledge on the Internet. If you've ever wondered exactly how micellar water cleans your face or what niacinamide actually does in your skincare, well, Michelle is ya girl! I've been following Michelle on Twitter and YouTube for quite some time now, and she's such an invaluable resource. We stan a skincare legend!
Here, I had the opportunity to interview her about all things skincare.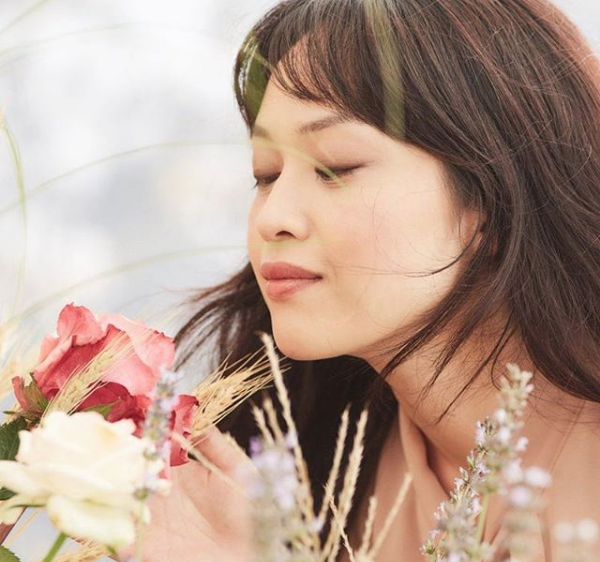 Q. Describe your first beauty memory.
 Michelle: My first beauty memory was of this Asian cream that my grandma used to put on my face when I was maybe around 3 years old. It's really annoying because I tried to find it online, and I can't find it. It was in a white tub with a peach colored lid, and it had a symbol with two girls on it. The cream itself had a really interesting, flaky sort of texture, and it smelled like roses. Although I'm sure if I tried it now it would probably break me out.
Another memory I had was when I was a kid. I took my mom's Clinique face powder and I thought I was fake tan for some reason, so I went in the bathtub and I wet it and I put it all over my body and obviously completely destroyed it. If I were her, I'd probably have killed me, but she was OK with it. Well, she probably wasn't OK with it, but I didn't get killed, I'm still alive, which is nice.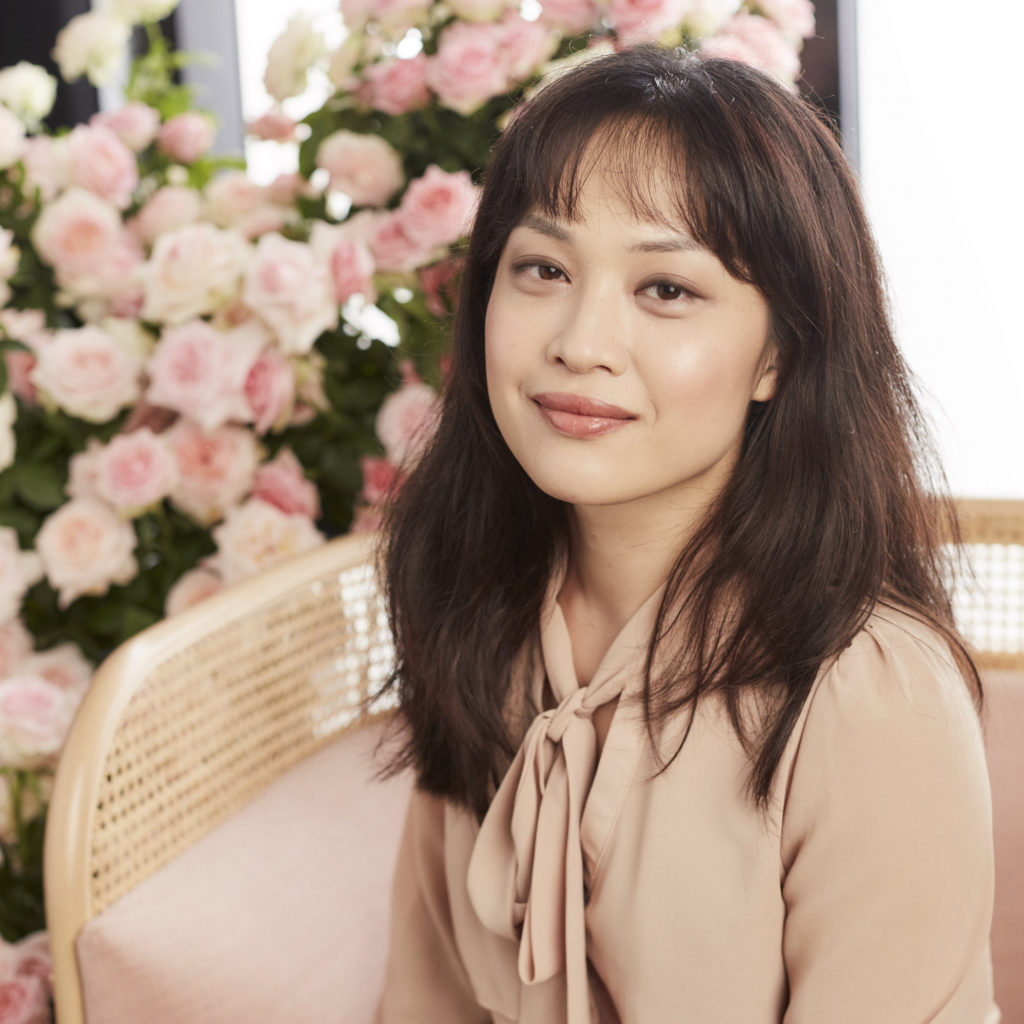 Q. What was your first introduction to skincare and beauty?
 Michelle: My first introduction to skincare and beauty was when I was 12 or 13. I started getting pimples and my dad, out of the misguided goodness of his heart because he knows nothing about skincare, bought me some cleanser and scrub from Avon and taught me how to scrub my face. He didn't buy a moisturizer, of course, because he's a typical male who doesn't know anything about skincare and doesn't use any skincare on himself, but … he tried. I remember the scrub had really pointy particles and it definitely had menthol in it. It was really uncomfortable, but at the time it felt like I was cleaning my skin really well.
Q. What is your current skincare routine? Do you have any holy grail products?
 Michelle: In the morning, I don't actually use cleanser. I've got really dehydration-prone skin, so I try to avoid cleanser as much as possible. I just splash with water, blot it dry with a towel, then put on sunscreen and then makeup. My current favorite is the Ultraceuticals Daily Moisturiser SPF 30 with Tinosorb S. It's my favorite sunscreen I've ever used. It doesn't give me clogged pores; it feels like moisturizer so I can put tons of it on. But it's a bit expensive, so I'm trying to find alternatives at the moment so I can recommend them to people.
Sometimes, if my skin is really dry — at the moment I'm using tretinoin, which has made my skin quite flaky — I'll put a bit of cream on the patchier areas and sometimes I'll put on hydrating toner as well if my skin feels like it's extra dehydrated.
For my evening routine, I'll use a cleansing balm or an oil. At the moment, I'm using Shu Uemura's cleansing oils. I can't really tell the difference between them. They're all really good, and they come in a pump bottle, which is good for me because I'm pretty lazy. I like the convenience. I also use Farmacy's Green Clean Balm, which is really nice, easy to use, and has a great texture.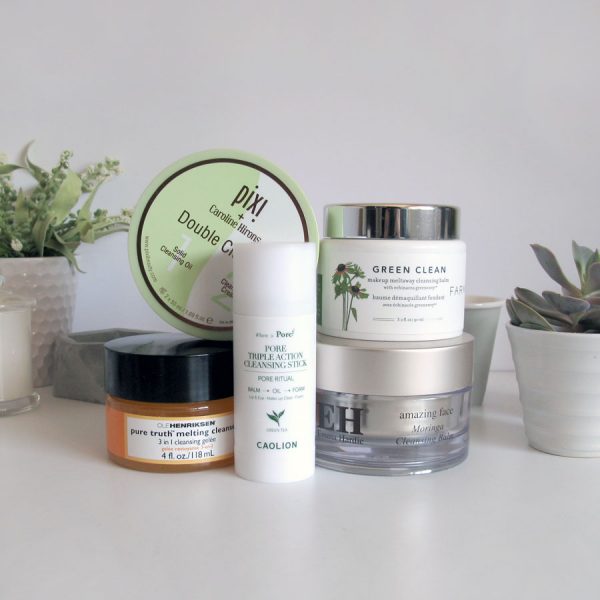 I follow up with a foaming cleanser. I do this in the shower, by the way — I shower at night. It's a lot less hassle than using a sink, in my opinion. I've been using the Krave Beauty Matcha Hemp Hydrating Cleanser and Peter Thomas Roth Cucumber Detox. They are both very gentle, very hydrating cleansers. Then in my leave-on products I'll use only one or two products with active ingredients, so usually either serums or exfoliants. At the moment I've been using tretinoin, which means I pretty much can't use any harsh actives with it, so if it's a tretinoin night, which is two out of three nights at the moment, I might use a very gentle exfoliant, like more of a toner than an exfoliant. And then on top of that I'll put on a moisturizer. I haven't really got a favorite moisturizer at the moment. I'm testing a whole bunch of different ones.
Q. Do you have any unique beauty hacks that work well for you?
 Michelle: I don't use a cleanser in the morning. I've found that that's really, really good for my dehydrated skin. If I wash with cleanser, I end up getting tight skin during the day and then it slowly starts flaking and getting really uncomfortable.
I also mix illuminator with my foundation, even though I have oily skin. I found that if I use matte foundation, when my oil breaks through it's really obvious, whereas if I have a little bit of shimmer there it looks a lot better. And I try to find humectants in pretty much all my products because of my dehydrated skin.
Q. What is your biggest beauty mistake?
 Michelle: I did a baking soda mask once. Also, I always tend to go really hard with acids and then suffer the consequences the next day. I also I didn't wear daily sunscreen consistently for about two years after I started blogging, which is quite embarrassing. I didn't think it was necessary, and I didn't see any results because I didn't use it consistently.
Oh, I also used 10% benzoyl peroxide all over my face two days in a row. I thought I could dilute it to 2.5%. I was following the acne.org regimen and my face got completely red and my friends kept asking me if I got sunburnt.
Q. If you could take only ONE beauty item with you to a desert island, what would it be, and why?
 Michelle: Of course, I'm going to say sunscreen because it's great for anti-aging and on pigmentation. I guess if I had to go for something other than the obvious (which should be everyone's answer, really), I'd maybe also bring a mirror so I can signal for help.
Q. What is your biggest beauty indulgence?
 Michelle: I think cosmetic tattooing and microblading my eyeliner and eyebrows have been so good for saving me time. And I think if it wasn't so pricey I would probably get Botox in my jaw again because it was really good for my jaw ache as well as making me look skinny [laughs], so I think I would get that again if I ever went to South Korea, where it's a lot cheaper.
A big thanks to Lab Muffin Michelle for the interview. Follow her on Instagram @labmuffinbeautyscience, on Twitter, on Facebook, on YouTube, and her blog labmuffin.com.
Do you have any questions for the Lab Muffin? Go ahead and ask her in the comments below!
---
Author: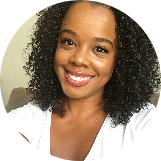 Sheryll Donerson
Sheryll Donerson got her start as a beauty writer by writing K-beauty reviews for her blog, The Wanderlust Project. These days, she's lifting heavy weights, eating tacos, drinking (too much) coffee and is 1/4 of the beauty podcast, Beauty Beyond Basics (or Triple Bees for short). You can find her on Instagram and Twitter at @sheryllrenata.
---
Comments