Say "I Do" to These 8 Wedding Skincare Tips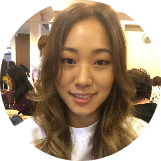 Angela son
May 24, 2018
---
So you said yes. Now the real question is how to get your skin in the best shape ever for the big day … and still have funds for centerpieces. It'll take some effort, but bridezilla not, because we have a realistic checklist of 8 wedding skincare tips you can actually, and should definitely, commit to before walking down that aisle.
---
Your SO put a ring on it, you're done admiring the rock (for now), and now you're ready to handle business. So what's next? The venue, the dress, the selection of the bridal party — yes, all of that is crucial and urgent. But high up there with all these priorities is none other than skincare.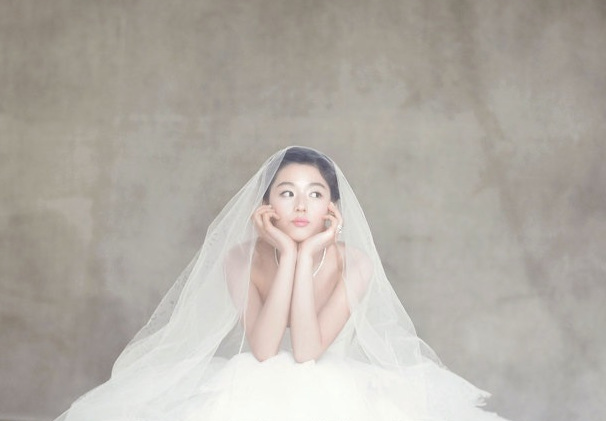 Getting your skin in queen-of-the-day condition is a pressing matter. Think of the big reveal when your new beau sees you in all your gown and glory. Think of all the eyes that will be (lovingly) analyzing your every detail as you make your way to the altar. Think of your gorgeous bridal makeup that needs to sit pretty and last long, the secret to that being good skin, of course. Think of the photos and videos that will immortalize your wedding look!
Planning the perfect pre-wedding skincare regimen to achieve your best bridal complexion can get as overwhelming as planning the wedding itself. In fact, it deserves a checklist of its own. But that's what we're here for. We sifted through the popular bridal beauty tips that we've read, heard, or tried for ourselves, and narrowed them down to the eight most practical and effective best practices for the bride IRL. (Because unfortunately, not all of us have tens of thousands of dollars to blow on our wedding skincare.)
Go pro now
Once you see the bling, give your derm a ring. When it comes to flawless wedding skin, it's smart to start as early as possible, even if you have a year-long engagement. That's why the best thing to do is book an appointment with a trusted dermatologist to figure out exactly what your skin needs, what's standing in the way of complexion perfection, and how you're going to get there.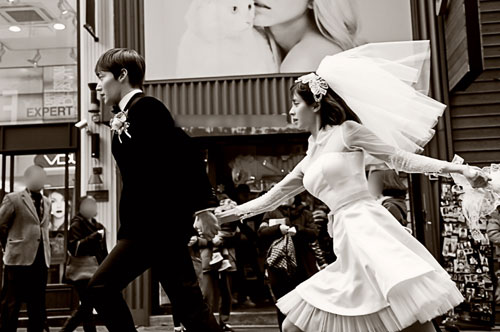 Some problems like acne or scarring and some treatments like lasers can take multiple, consistent sessions over a period of months to make an impact, so make haste and get your first consult out of the way. Once you and your derm set up a game plan that suits your skin and budget, stick to it for the win.
If your skin is already in good shape, make sure it stays that way by making plans to frequent a trusty aesthetician. You never know what blemishes or lines may decide to show up one day, so regular facials is always a good idea. By the six-month mark, book a facial once a month. At the three-month mark, increase it to two times a month. During the month of your wedding, book a facial once a week. Just make sure that the closer you inch towards the nuptials, your facials get gentler and less invasive. Any extractions, for instance, should be completed a week or two before your wedding to allow full healing.
Do your homework
Just because you work out with a trainer at the gym once a week doesn't excuse you from exercise the other days of the week, right? Same goes for your skin. Your derm or aesthetician can only do so much — the bulk of it lies in your hands at home.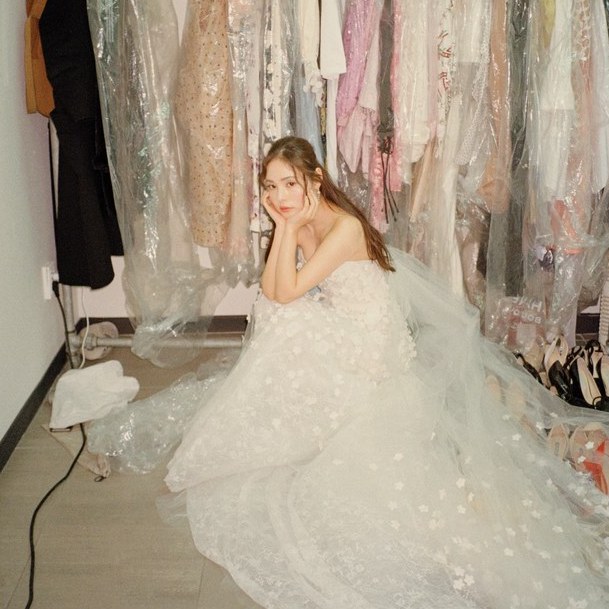 If you already have a skincare regimen that has been delivering the results you want, keep it up. But if you're less than happy with your current routine, figure out an at-home strategy that works for you. Ask your derm (see above) what you should be doing at home, and if your skin responds well, stay committed.
At the very least, know your skin type — oily, dry, combination, sensitive, or acne-prone — and use this guide to create a skincare regimen tailored to your needs. While the whole 10 (or 15 now?) step K-beauty routine may not be for you, keep up with the absolute must-do's:
Double cleanse with oil and foam cleansers.
Treat your concerns with a concentrated essence or serum.
Hydrate with a moisturizer appropriate for your skin type. Btw there's no better time to try the gorgeous bridal line by Missha.
Wear sunscreen religiously.
A bit of caution, though. If you're going to try any new products or active ingredients out, make sure you do so earlier on in the engagement. How early depends on your skin type, but at least five months prior to your wedding date is a good general safeguard.
Do your absolute best to go through your routine morning and evening, and that alone should earn (or help you maintain) healthier skin so your skin will radiate with a lit-from-within glow and your makeup will apply seamlessly and beautifully.
Eat and drink your skincare
The next thing you want to start on right away is your skin-related diet. No, we're not saying you should count your calories or cut out carbs. We're talking about eating and drinking foods and liquids that actually boost your skincare regimen. When it comes to wedding-worthy skin, you want to make sure you're securing beautiful skin from the inside out.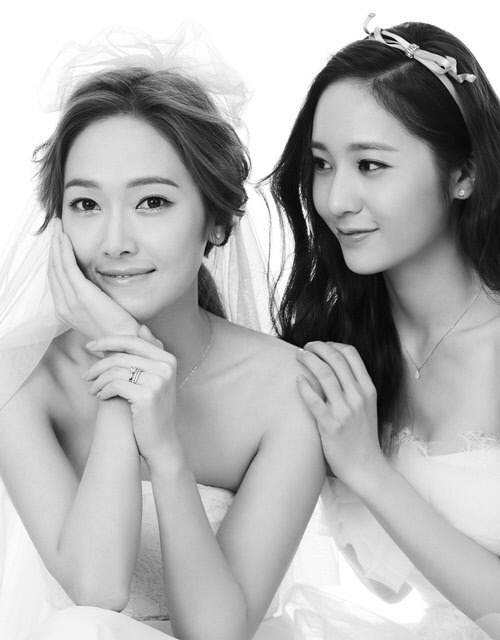 Drinking and eating right can help reduce the risk of unexpected mishaps like inflammation and acne, and delay your skin's premature aging process. There are a bunch of superfoods you can add to your diet to combat dullness, acne, even wrinkles! Read about them here. You can also make what you drink count by sipping on these beverages.
A word to the wise. Drinking alcohol the night before your wedding is common. A champagne toast during rehearsal dinner or a wine night with friends never hurt anyone, right? Sigh, we wish.
There's nothing like alcohol to rob your complexion of radiance and to dehydrate your skin of dewiness. But if no alcohol is out of the question, minimize your intake and counter the effects of what you drank with green juice made of leafy greens. In fact, it's a good idea to incorporate juiced greens into your daily diet a few months prior to your big day since they contain a lot of minerals and vitamins to fend off puffiness and bloating and to improve overall skin conditions.
On the day of the wedding, drinking ice water as you get ready can also prevent puffiness from any alcohol consumption the night before — or even from any crying. Something about weddings can bring on the waterworks like no other!
Get your body skin under control
Another item on the "get it early" part of your list is your body skin.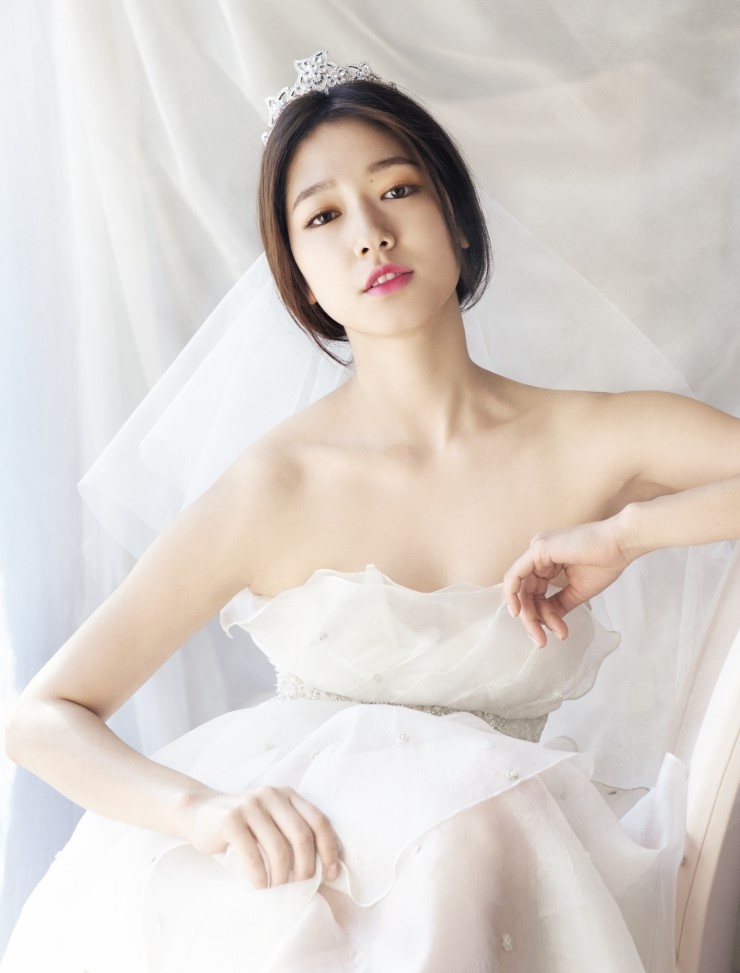 Head-to-toe beautiful skin starts in the shower, with the help of a handy dandy scrubbing mitt. That's right, go Korean mom on your skin and exfoliate your skin with these mitts once a week, twice if your skin can handle it. This will help smooth out rough skin texture and slough away dead skin cells which can lead to ingrown hairs and body blemishes.
Smoother skin will also pay off if you're planning on getting a spray tan. Pay special attention to oily areas like your back, because bacne with a strapless dress is not what most brides dream of. On the days you're not scrubbing, use a gentle cleanser for clean, soft skin.
Once you step out of the shower, pat skin dry instead of going ham with your towel to prevent irritation. Apply lotion right away so skin won't dry out, and make sure to lather liberally on super dry areas like your elbows and knees.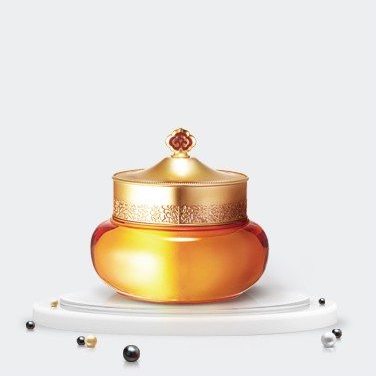 The neck and décolletage are other areas that must not be overlooked, especially if you plan on wearing a sweetheart or plunging neckline. The skin on your neck and chest is thin and often exposed to the sun, so it requires more loving, like the Sulwhasoo Firming Neck Cream, which uses three natural oils to target neck lines and promote elasticity. To work on this area while you sleep, opt for another indulgent treat, The History of Whoo In Yang Neck & Face Sleeping Repair. (It's an HG product of Angela of BeautyandtheCat.) Infused with gold and amber, the luxurious cream delivers hydrating ingredients deep into skin to strengthen its moisture barrier and fend off signs of aging.
Skinfood Pomegranate Collagen Neck Patch Mask will leave more room in your wedding fund and still tighten the delicate skin on your neck. Antioxidant-packed black pomegranate fights free radical damage like sun spots while collagen firms and prevents sagging.
Get serious about exfoliation
You should really be exfoliating your face and neck  at least once a week regularly, but by about a month before your wedding, advance to twice a week if your skin approves.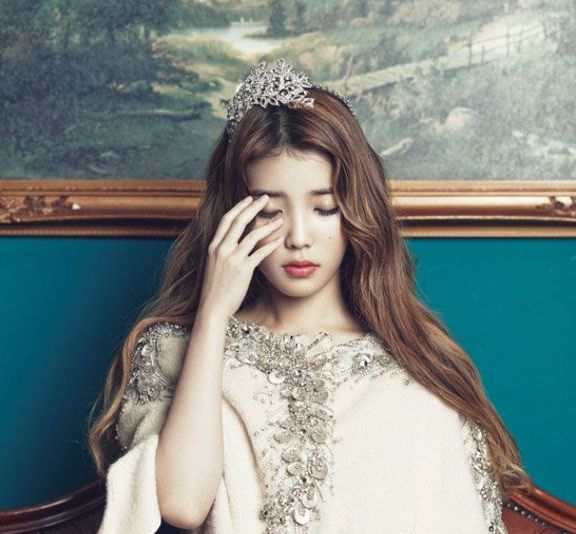 Dead skin buildup leads to a host of problems from blackheads to dullness, but they can also block your skin's absorption of the special skincare products you're using to prep for your big day.
Regular exfoliation gets rid of these problems and leaves room for optimum radiance. Whether you opt for peels, acids, scrubbing, or a combo is up to you and what your skin can tolerate. Just make sure it's gentle on your skin and that you don't decide to try a new method too close to your date. To amp up the brightness and glow factor, fortify your exfoliated skin with vitamin C.
Then either the night before or on the morning of your big day, exfoliate — gently! — one last time using whichever method you regularly use or know without a doubt won't irritate your skin. This last step before wedding makeup application will ensure the light reflects more stunningly against your skin and that your makeup will apply seamlessly.
Mask & chill every night starting T minus 14 days
If your skin can take a sheet mask every day, use a radiance-boosting variety every evening for two weeks straight. This extra TLC will hydrate skin to another level, helping to push nourishing ingredients into dermal layers. This makes skin appear more plump and allows makeup to melt onto skin and set without dryness.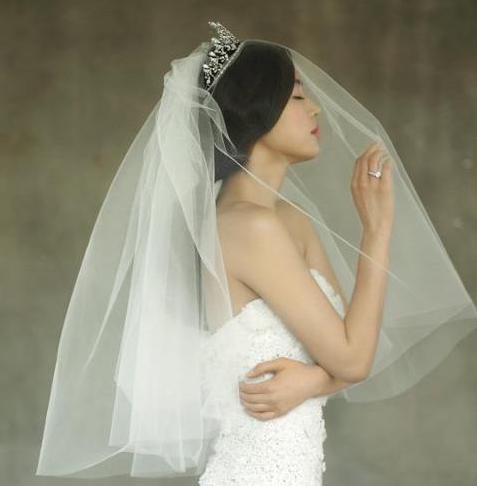 Radiance boosters in particular — especially those infused with niacinamide, vitamin C, or licorice root extract — can also help brighten the complexion and impart a natural glow so skin looks more angelic and luminous. In fact, if your skin lets you, apply a sheet mask right before getting your makeup done on the day of your wedding for that beaming bride effect we all want.
It doesn't have to be the same sheet mask every night, but make sure your skin is familiar with the ingredients and that the sheet masks don't break you out. Also, avoid using sheet masks with glycolic acid or other strong exfoliating acids since using it on a daily basis can be too harsh on skin and cause irritations.
If your skin is acne-prone, a sheet mask a day can cause more breakouts since they can block pores or aggravate existing acne. Instead, opt for a sheet mask once a week, starting a month or a few weeks prior to your wedding.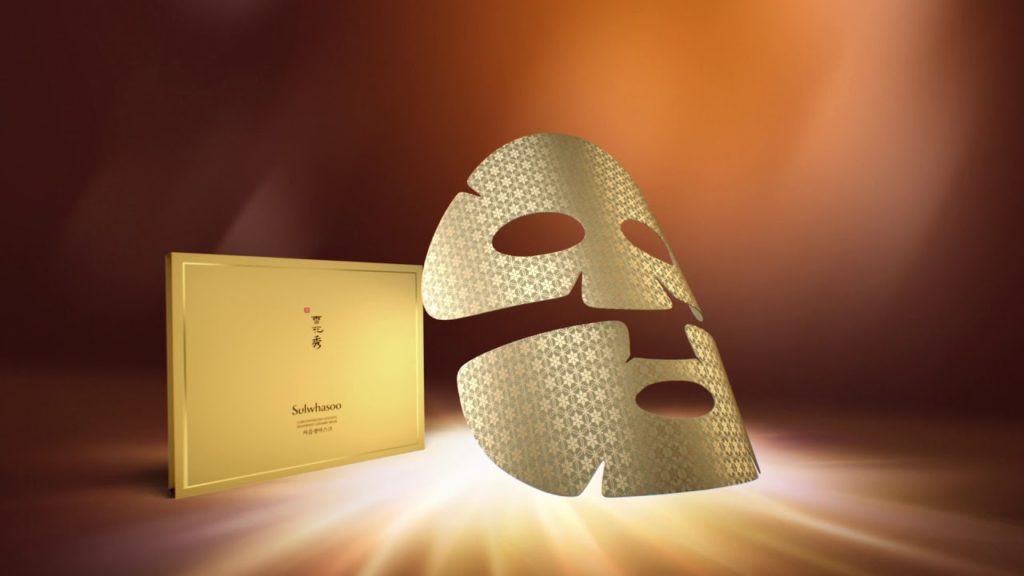 Your wedding is the perfect excuse to invest in Sulwhasoo Concentrated Ginseng Renewing Creamy Mask. This set comes with five lavish sheet masks enriched with ginseng and other hanbang ingredients that indulge skin with brightening and firming agents.
JayJun Real Water Brightening Black Mask is another glow-getter at a more affordable price point and less creamy consistency. This pack includes 10 sheets, along with a packet of cleansing foam and essence for each. It also makes for the perfect honeymoon skincare since it's TSA-friendly.
Pamper your pout to perfection
The first kiss. Endless smiling for the camera. Chatting with the guests. If any day, your lips must look picture-perfect on the day you tie the knot. A week before the wedding, kick your lip care up a notch to make sure your lips are smooth and moisturized without a crack or peel in sight.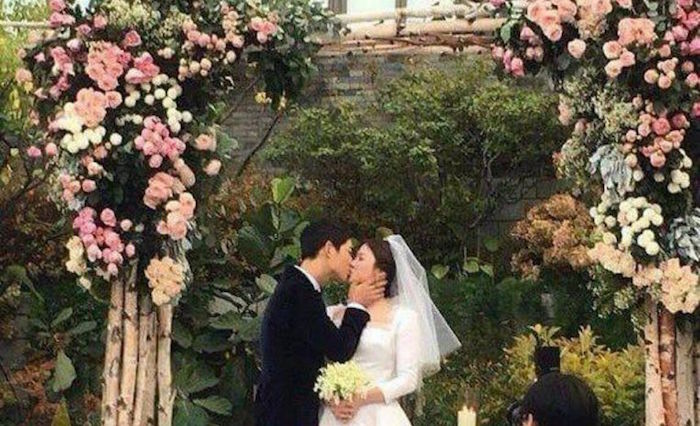 This is easy to achieve, thanks to one of our all-time favorites, Laneige Lip Sleeping Mask. If your lips haven't kissed this holy grail yet, you need to add to cart right now. You'll never look back. TBH this miracle mask would probably work in just one night, but just to be safe, start using it nightly a week before your wedding. While you sleep, the vitamin-rich mask melts away dead skin cells and creates a moisture barrier to protect your pout from drying out. The next morning, you wipe away the remnants with a soft tissue, revealing softer and smoother lips.
If your lips are in need of some SOS on the day of, opt for some quick fixes like the Aritaum Ginger Sugar Lip Scrub, which will exfoliate and instantly deliver softer lips. Then opt for a moisturizing mask like the Etude House Honey Jelly Lips Patch.
Please get your beauty sleep
We know you know beauty sleep is a must whether you're getting married the next day or not. But if you're getting married the next day, by all means, please go to sleep!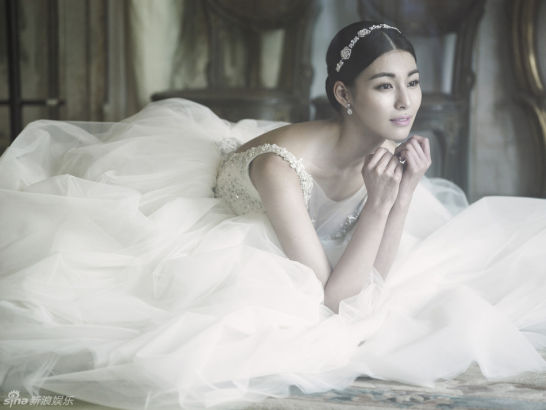 Catching at least eight hours of shut-eye must be a priority the night before the wedding because a lack of Z's is likely to throw a wrench into your body's natural system of ridding toxins from within. This can result in uninvited guests — breakouts, dullness, dryness, and even dark circles.
Also, chances are you were stressed leading up to the eve of your wedding. Stress coupled with little sleep is a surefire recipe for disaster, like acne. Plus, the last thing you want to hear from anyone on your big day is "Aw, you look so tired!"
To help maximize your beauty sleep, put these overnighters to work so you can dream sweet dreams and wake up to prettier skin for your dream-come-true wedding!
These wedding skincare tips can apply to any event you want to look your best for, not just a wedding. What are some ways you prep your skin for a big day?
---
Author: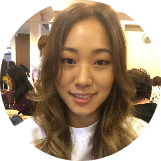 Angela son
---
Comments