This Is Why You Should Try This Sun Cream, Whether You've Got Oily Skin or Dry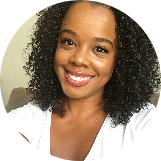 Sheryll Donerson
Jun 12, 2018
---
When you've got oily skin, you generally gravitate towards the gel and water-based categories of sunscreens. But when one self-professed gel sunscreen aficionado tries Blanc & Eclare Sun Cream — yes, cream — for the first time, she's, in her own words, "muy shook." She explains why.
---
Silky.
Smooth.
No white cast.
Quick absorption.
These are all the words we want to hear when we think of sunscreen. And thankfully, the Blanc & Eclare Serein Sun Cream by K-pop superstar Jessica Jung fits the bill.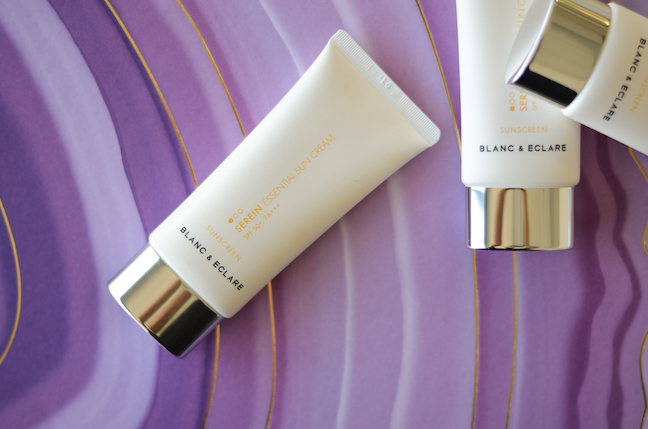 Not going to lie though. When Beautytap first sent this to me to review, I kinda gave a bit of a side-eye. The words "Sun Cream" immediately jumped out. As the CEO of Oily Girl Inc., I know firsthand not to even bother with anything labeled as a cream, ESPECIALLY when it's a Korean sunscreen because cream pretty much equals thick, tinted, white cast, greasy — basically a hot mess.
Imagine my surprise when I first did a little swatch on my hand and it wasn't ANY of those things. I literally let out an audible "oh my god" because I was muy shook. While it definitely has a creamier texture than the water- and gel-based sunscreens I love, it sank into the skin beautifully. And it was then that a star was born.
(Check out how Jessica applies sun cream, starting around 0:50:)
The Blanc & Eclare sunscreen is SPF 50+/PA+++ to protect against both UVA and UVB rays. It comes packaged in a chic, 50mL white plastic tube. I love skincare in plastic tubes because I can cut the tops open and use all of the product. Real ones know how to save some dolla dolla bills, OK! I also really love the branding of Blanc & Eclare because it's super minimal and looks sophisticated on your vanity. You all know I'm all about feeling expensive. It's a lifetime vibe.
It has a very pretty floral sunscreen scent, but it doesn't linger on the skin. Like I said earlier, it does have more of that traditional creamy sunscreen texture, but that's where the similarities end. It's creamy, but instead of regular sunscreens where you're rubbing and rubbing to get it to sink into the skin, this sun cream is a one-and-done deal. It sinks into the skin almost immediately and doesn't leave a greasy film on the skin. And what's more, NO WHITE CAST AT ALL. I don't know what kind of magic is in it (and what's NOT in it is alcohol), but whatever it is, I need more of it.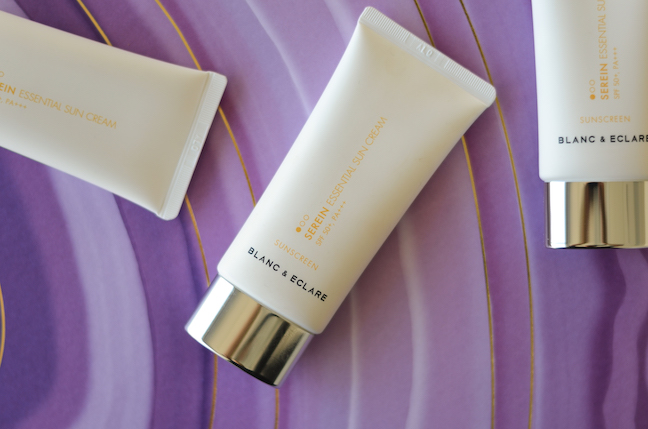 I personally think that this sunscreen will work for all skin types, from dry to oily. If you're one of those people that likes a matte finish, I'm going to go ahead and tell you that this sunscreen isn't for you. It's not oily at all, but it does leave a bit of a healthy sheen. I know you oily-skinned gals are probably side-eyeing me right now, but hear me out. Properly moisturized and hydrated skin will be balanced and glowy, so if you take care of your skin before using this sunscreen, then you won't have to worry about getting super oily with this sunscreen. If you are concerned, I think this sunscreen is definitely hydrating enough to skip out on some steps during your routine.
It wore wonderfully under makeup for me, but I like to use this sunscreen before I go hiking or to the gym, when I want a bit of a healthy glow and I know that I'm going to get sweaty anyway so it doesn't matter. It's actually become my go-to sunscreen for all of my outdoor activities. Since the packaging is so small and lightweight, I can throw it in my bag for touch-ups on the go.
Have you tried the Blanc & Eclare sun cream? What sunscreens are you currently loving right now? Let us know in the comments!
---
Author: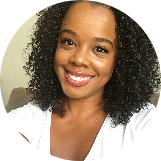 Sheryll Donerson
Sheryll Donerson got her start as a beauty writer by writing K-beauty reviews for her blog, The Wanderlust Project. These days, she's lifting heavy weights, eating tacos, drinking (too much) coffee and is 1/4 of the beauty podcast, Beauty Beyond Basics (or Triple Bees for short). You can find her on Instagram and Twitter at @sheryllrenata.
---
Comments