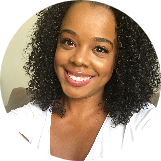 Sheryll Donerson
Jun 18, 2018
---
What's a skincare girl to do when she's trying to live her best life, basking in the glory that is summer, and heat and humidity threaten to crash the pool party? Enter summer's savior: K-beauty cooling skincare products. Here's how you can stay cool when the heat is on.
---
One of my favorite songs ever is Demi Lovato's "Cool for the Summer." I mean, it's the epitome of summertime fun and a jam for eternity.
It's also this week's topic for Sheryll's Skincare Time. (We should come up with a name for this … let's discuss in the comments.)
I love being out during summer, but summer is also a cruel beast that does not care that you are out trying to live your best life during super cool rooftop parties, BBQs, the beach, Saturday afternoons at the pool … you get it. I live in the South, so I already know after about 10 minutes outside, my skin is going to be a sweaty, humid mess.
So what gives? How can we deal with this conundrum of wanting to live our best lives outdoors while not dying from heat exhaustion?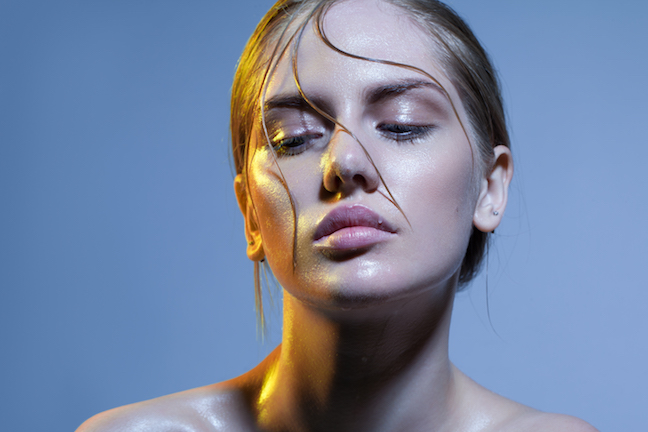 This is where our dear friends cooling skincare products come in. Korea really has the cooling skincare game on lock. I don't know if you've ever experienced a Korean summer, but let me tell you, it is brutal. Like, the humidity is somehow worse than Vietnam, Thailand, and Georgia combined. And it's just SO stifling. The air does not move. So cooling skincare is kind of like a necessity for everyone. So let's talk about some of the most popular types of K-beauty cooling skincare products and how they can help us all stay just a little bit more refreshed this summer.
Cooling sheet masks
By far, one of the most decadent things I can do for my skin is to chill a cooling sheet mask. Now yes, I know that you can stick just any ol' sheet mask in the fridge and get your life, but listen. Putting a cooling sheet mask in the fridge and wearing it after a long, hot day in the sun is like heaven on earth. It will take your sheet masking experience to a whole new level.
Moonlab makes a cooling sheet mask called the Real Cooling Thermometer Sheet Mask that actually has a thermometer on the front of the package that lets you know when it's reached its optimal temperature of 15 degrees Celsius. It apparently can also lower your skin's temperature by nearly 6 degrees.
There's also the Missha Ice Sorbet Sheet mask, which helps skin to maintain a temperature of 87.8 degrees Fahrenheit while providing firming, soothing, and hydrating benefits to the skin.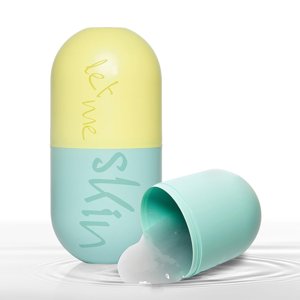 The Let Me Skin Ultra H2O modeling mask isn't a sheet mask, but this easy-to-use modeling mask (with hyaluronic acid and caviar extract … ohhh fancy) also helps to bring much needed after-sun hydration back to the skin with an immediate cooling effect. It's perfect for those stay-at-home summer evenings when you've spent all day at the pool.
Cooling body patches
When I moved from Korea to Vietnam, my fellow Korean teachers gave me a gift: a whole bag of these Korean leg cooling patches. I was really touched by the gesture, but I had NO idea why or how or when I'd ever use them.
And then I started having to drive to work on a motorbike. In the middle of the day. In the sun. In pants. I'd get to work and be half dead from heat stroke. But I remembered I had the patches and wore them under my pants one day to work, and what do you know? They worked! They made my rides to work much more manageable.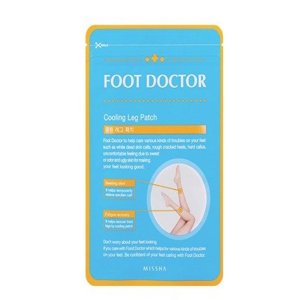 Missha makes the Foot Doctor Cooling Leg Patches that you can use for both your legs and feet! You can use cooling patches if your apartment or house is hot at night, or if you're out watching a baseball game in the afternoon.
Cooling sunscreens
Probably one of the best inventions ever are cooling sunscreens. You should be reapplying your sunscreen every couple of hours anyway, so why not add a bit of a cool blast while you're lounging on the beach?! The Swanicoco Bio Cool Mint Sun Gel uses a bit of menthol for that cooling and tightening effect, while Skinfood makes the Aloe Cooling Sun Stick that's easy to toss in your bag for those sunny day touch-ups.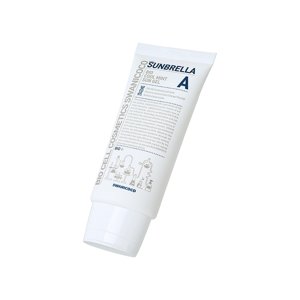 Cooling mists
I know some people say mists are useless, but honestly, a nice cool mist in the summer is what dreams are made of. During the summer, I keep all of my mists in the fridge until I need to use them, and if I'm out and someone has a cooler, I will not hesitate to put my mist in there. Hashtag skincare over everything, am I right?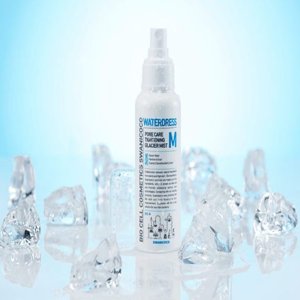 Some favorites are the Swanicoco Pore Care Tightening Glacier Mist and the Innisfree Jeju Lava Seawater Mist. I try to avoid oil-based mists as those can end up being a disaster when you're already hot and sweaty.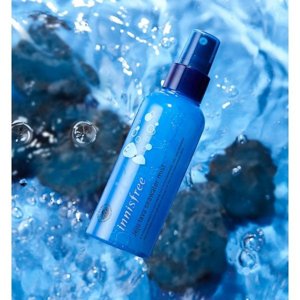 What are you favorite cooling skincare products? What other ways do you stay cool during the summer? Let me know in the comments!
---
Author: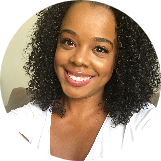 Sheryll Donerson
Sheryll Donerson got her start as a beauty writer by writing K-beauty reviews for her blog, The Wanderlust Project. These days, she's lifting heavy weights, eating tacos, drinking (too much) coffee and is 1/4 of the beauty podcast, Beauty Beyond Basics (or Triple Bees for short). You can find her on Instagram and Twitter at @sheryllrenata.
---
Comments