Summer Surprise: Sulwhasoo Concentrated Ginseng Renewing Emulsion Review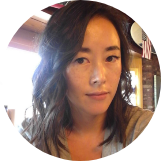 Jude Chao
Jun 05, 2018
---
Jude Chao tries Sulwhasoo's new Concentrated Ginseng Renewing Emulsion (of course) and finds it's not at all what she expected.
---
The highest praise I can give Sulwhasoo Concentrated Ginseng Renewing Emulsion is this: I have over half a dozen interesting new creams and lotions lined up for testing, but I keep putting them off, because I don't want to stop using this product.
I'm surprised to feel this way. Of all the different K-beauty skincare product types, emulsions are the ones I generally use the least. In fact, I actively hate most of them.
But first, for those of you new to K-beauty …
What is an emulsion?
The dictionary defines an emulsion as a blend of two or more liquids that normally don't mix, like oil and water, bound together with emulsifiers. Mayonnaise and vinaigrettes are common emulsions. In cosmetics, any products that contain water- and oil-based ingredients or water- and silicone-based ingredients but maintain a uniform consistency throughout (due to the use of emulsifiers) are technically emulsions.
In Korean skincare, though, "emulsion" means something more specific. K-beauty emulsions are fluid moisturizing products, somewhere between serums and lotions. Some are more serum-like. Others are just lotions with a fancy name.
My first taste of a K-beauty emulsion, Laneige Bright Renew Emulsion, put me off of the entire category. Though thin in consistency, the Bright Renew Emulsion felt heavy and oily and never set right on my skin. Most other emulsions I've tried have been the same. After all these years, I can count on one hand the ones I don't hate. If not for Sulwhasoo, I'd be emulsion-free today. I was content in my emulsion hate.
Then the new Sulwhasoo Concentrated Ginseng Renewing Water and Concentrated Ginseng Renewing Emulsion launched.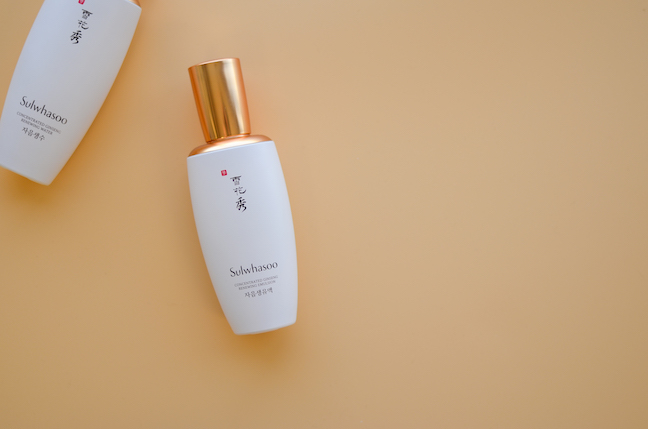 I requested both from Beautytap's Korea-based product sourcing team because Sulwhasoo and also ginseng, but I didn't have high hopes for the emulsion half of the duo. It just goes to show that one can always be wrong one more time.
Review: Sulwhasoo Concentrated Ginseng Renewing Emulsion
According to the product listing on Sulwhasoo's international website, the Concentrated Ginseng Renewing Emulsion features "cutting-edge technology and devotion." The site doesn't specify what the product is devoted to. I'm going to go with ginseng. I share this devotion.
 Purpose: Designated as an anti-aging product, Sulwhasoo Concentrated Ginseng Renewing Emulsion claims to moisturize skin and increase firmness and elasticity.
 Best suited for: All skin types.
 Do not use if: You are sensitive to silicones, fatty alcohols, fragrance, or anything else in the ingredients list.
 When and how to use: The official brand instructions say to use the Concentrated Ginseng Renewing Emulsion immediately after the Concentrated Ginseng Renewing Water. It's a clever way to imply that your skincare routine should include both products instead of just the one, but also confusing. What about serum — would it go before that? What about cream? Do you put cream on afterwards? Why didn't they include the rest of the routine in their instructions?
The consistency of the Concentrated Ginseng Renewing Water increases the confusion. Contrary to its name, the Renewing "Water" is actually quite thick. It's "halfway between a gel and an emulsion," as my friend Cat Cactus wrote in her Beautytap review of it, more a serum than a toner. So what now?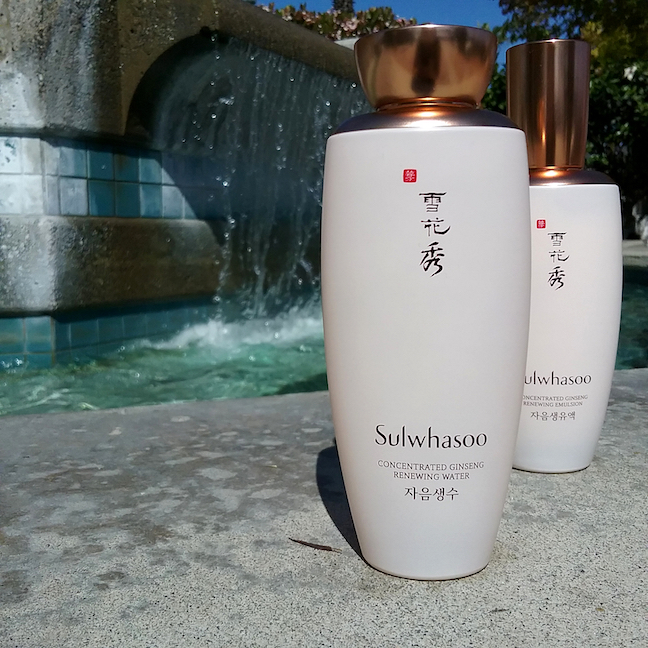 Personally, I find that the Concentrated Ginseng Renewing Emulsion works best for me as a moisturizer. In the morning, I use it either immediately after cleansing, or after cleansing and toner. In the evening, I apply it following my serums and sheet mask. Given the serum-like consistency of the Concentrated Ginseng Renewing Water, this still makes sense to me.
Everyone's skin is different, though, so if you're intrigued by the idea of using this emulsion after your toner but before your serums, give it a shot! You may find you like the official method better than mine.
 Sulwhasoo Concentrated Ginseng Renewing Emulsion ingredients: Water, butylene glycol, glycerin, panax ginseng root water, pentaerythrityl tetraethylhexanoate, hydrogenated poly(C6-14 olefin), dimethicone, butyrospermum parkii (shea) butter, 1,2-hexanediol, polyglyceryl-3 methylglucose distearate, dimethicone/vinyl dimethicone crosspolymer, carbomer, hydrogenated vegetable oil, glyceryl stearate citrate, cetearyl alcohol, glyceryl stearate, hydroxyethyl acrylates/sodium acryloyldimethyl taurate copolymer, fragrance, tromethamine, stearic acid, methoxy PEG-114/polyepsilon caprolactone, xanthan gum, palmitic acid, disodium EDTA, adenosine, honey, hydrolyzed ginseng saponins, lilium candidum bulb extract, paeonia albifora root extract, rehmannia glutinosa root extract, polygonatum officinale rhizome/root extract, nelumbo nucifera flower extract, phenoxyethanol, sorbitan isostearate, polysorbate 60, theobroma cacao (cocoa) extract, dextrin, myristic acid, ethylhexylglycerin, lauric acid
Ingredients discussion:
The Concentrated Ginseng Renewing Emulsion consists primarily of hydrating and skin-conditioning moisturizers and contains two different ginseng ingredients. Ginseng is great, at least for my skin.
According to some of the studies I dredged up for an old ginseng megapost, ginseng extracts have both preventative and reparative anti-aging effects. Topical ginseng in cosmetic products is antioxidant and anti-inflammatory. Ginseng may also stimulate collagen production as well as brighten skin and reduce hyperpigmentation by blocking melanin. In other words, ginseng fits my skin goals perfectly.
To look at the ingredients list for the Concentrated Ginseng Renewing Emulsion, you might not think there's actually enough of the star ingredient in there. Reassuringly, however, ginseng extracts may be effective even at ultra-low concentrations — we're talking fractions of a percent. Variables like the overall formulation and the quality and potency of the ginseng extracts make this far from certain, of course, but given my success with other Sulwhasoo ginseng products, I'd say the hanbang masters know what they're doing.
Higher on the list, though not in the first three ingredients, is "panax ginseng root water." This refers to Sulwhasoo's Steamed Ginseng Water Concentrate ™ — presumably, ginseng-infused runoff gathered during the ginseng steaming process. This is likely fairly diluted, but there's no way to tell without having a spy in the factory.
Lower down, you'll find hydrolyzed ginseng saponins. Saponins are a class of compounds that, in ginseng, include ginsenosides, the "active" compounds of the plant. Ginsenosides are responsible for many of the effects of the plant. The really good stuff, basically.
The Concentrated Ginseng Renewing Emulsion also contains a few dabs of Sulwhasoo's signature herbal extracts near the bottom of the list.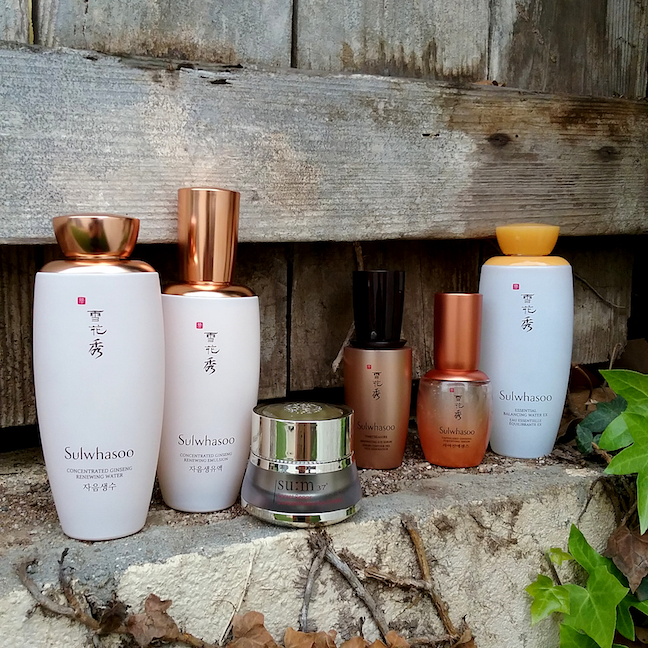 Performance
My initial lack of faith in the Concentrated Ginseng Renewing Emulsion stemmed from more than just an aversion to emulsions. It also came from my experience with the Concentrated Ginseng Renewing Cream. I absolutely loved the effects of the cream but found it too heavy and rich for my face back when I tested it.
At the time, my skin was much drier than it is now. I've cut back significantly on my acids use since then, and my face has fully adjusted to my tretinoin prescription, meaning that my skin needs much less moisture than before.
So if the Concentrated Ginseng Renewing Cream was too rich for my skin back when my skin needed richness, and emulsions in general feel too heavy and oily for my tastes, what if the Concentrated Ginseng Renewing Emulsion turned out to be a ginseng-scented oil slick? Not even the best effects in the world would matter if I couldn't use the product regularly or comfortably.
Imagine my joy when I dispensed my first pump of the Concentrated Ginseng Renewing Emulsion. Far from being a runny, greasy mess, this emulsion has a watery, silky, wonderfully lightweight consistency. On the spectrum from serum to cream, it leans more towards the former. I think of it as a creamy serum.
Because of its lightness, the Concentrated Ginseng Renewing Emulsion sinks right in to my skin when I apply it, whether or not I've applied other layers underneath. It delivers a moderate dose of hydration and leaves the finest veil of emollient moisture at the surface to hold that hydration in and keep my skin supple and balanced.
I find the moisturization of this product just enough as a day moisturizer on my normal-ish skin. If your skin is dry, however, be warned that this emulsion precariously straddles the line between "perfect amount of moisture" and "not enough moisture."
On days when my skin or the climate are drier than usual, I add at least one hydrating toner or serum underneath and choose a more moisturizing sunscreen to use on top. At night, I wear the emulsion under a cream or sleeping pack, since mashing my face around on a pillow in my sleep can dry my skin out a bit. It plays well with all the thicker moisturizers I've tried it with.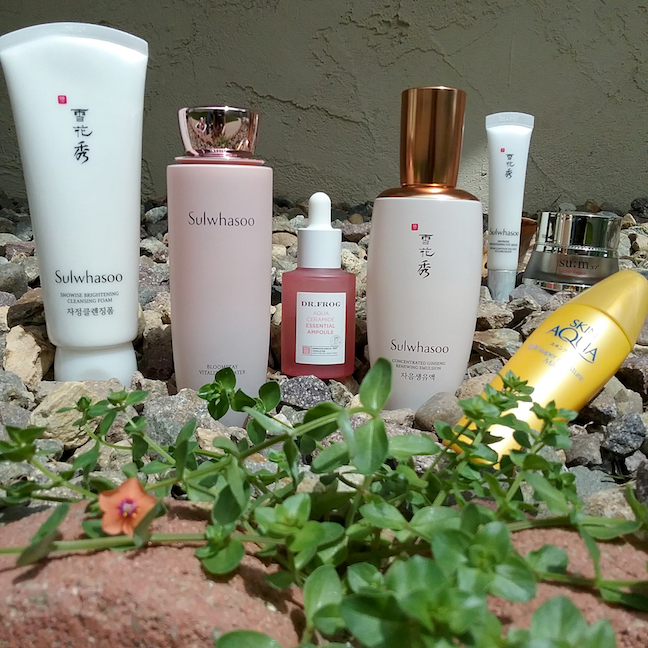 The well balanced hydration and moisture in this product made my experience with it positive from day one, but where the Concentrated Ginseng Renewing Emulsion really shines is in its effects after several weeks of consistent use. After about a month, my skin looked remarkably more even-toned, with a bright, milky glow. Right out of the shower, my face had that same "dipped my head in a tub of perfectly matched BB cream" effect that I had previously gotten from the Sulwhasoo ginseng cream.
The Concentrated Ginseng Renewing Cream evened out my skin tone much faster than this emulsion does, but the heaviness I mentioned meant I couldn't fully enjoy the effects and wasn't willing to fork out to continue using the cream. I had to use this emulsion for longer to see results, but the fact that I enjoy having it on my face and therefore can use it regularly makes up for the wait. My patience paid off.
To make sure the Concentrated Ginseng Renewing Emulsion was really responsible for that improvement in my skin tone, I stopped using it for a couple of days and substituted a different moisturizer instead. After just a few days, my complexion lost that eerily even tone. This displeased me, so I put the other moisturizer away and got the ginseng emulsion back into my life. Since I'd only discontinued use for a few days, the evenness returned quickly. To this day, I'm happily slathering it onto my face morning and night.
Some other details:
The weight of the glass bottle gives it a luxuriously substantial feel, and the pump mechanism works smoothly, without any clogs or air bubbles. It smells like ginseng with a light sprinkling of flowers. The fragrance is noticeable but not overwhelming, and it doesn't linger. Based on my current habits and what remains in the bottle, I estimate that the 125ml bottle would last me between four and five months at three pumps a day and four pumps at night usage.
Yes, at $90 for full price, it does cost much more than most emulsions on the market. Then again, since it's a more enjoyable and usable product for me than the Concentrated Ginseng Cream and gives comparable results over time for about a third of the price of the cream, one could almost think of it as a steal. And at the dailytap price I set on this product for today, it really is a steal!
I swear I'll put it aside to test those other creams and lotions I've got in the queue, but I'll miss using it every time.
Do you use emulsions, and if so, which ones do you like and which ones do you hate? Let me know in the comments, and share any other thoughts or questions you have!
Shop the Sulwhasoo Concentrated Ginseng Renewing Emulsion here.
---
Author: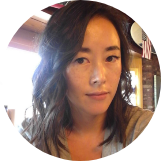 Jude Chao
Jude writes as Fiddy Snails at the K-beauty and skincare blog Fifty Shades of Snail and can be found on Instagram @fiddysnails. Named the ELLE Malaysia Beauty Blogger of the Month for June/July 2017 and one of ELLE Magazine's 10 Cool Beauty Bloggers to Watch in 2018, Jude loves ginseng, snail, honey, propolis, and tuna fish kimbap, though she generally doesn't put the kimbap on her face.
---
Comments