Jeju Island Isn't Just a Social Media Destination — It's a Skincare One, Too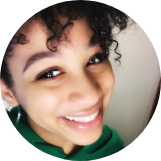 Taylor Davis
Jul 19, 2018
---
Kakao moved their headquarters there. K-pop star Hyori stars in a reality show there. Millions of tourists are flooding Jeju Island's pristine shores and picturesque landscapes every year. But it's not just the South Korean island's natural charms that have wooed so many. When it comes to skincare ingredients, Jeju is where it's at.
---
The lush volcanic island of Jeju, located south of mainland Korea, is a beauty oasis. Popularly dubbed the "Hawaii of Korea," this island features winding lava tubes, luxuriant forests, and stunning waterfalls.
Jeju's volcanic soil, paired with its humid subtropical climate, makes it one of the most botanically diverse places in the world. It's what makes Jeju such a rich natural resource, so much so that Korean beauty brands like Innisfree and AmorePacific have flocked to the island in search of the perfect ingredients to pump their products with extra vitality.
Interestingly, what makes Jeju so charming to visit is exactly what makes it such a wealth of skincare ingredients. But what do these ingredients do for you and how are they beneficial? We break down all of Jeju's natural sights you should visit, along with expert advice on the merits of the beauty ingredients you'll find there.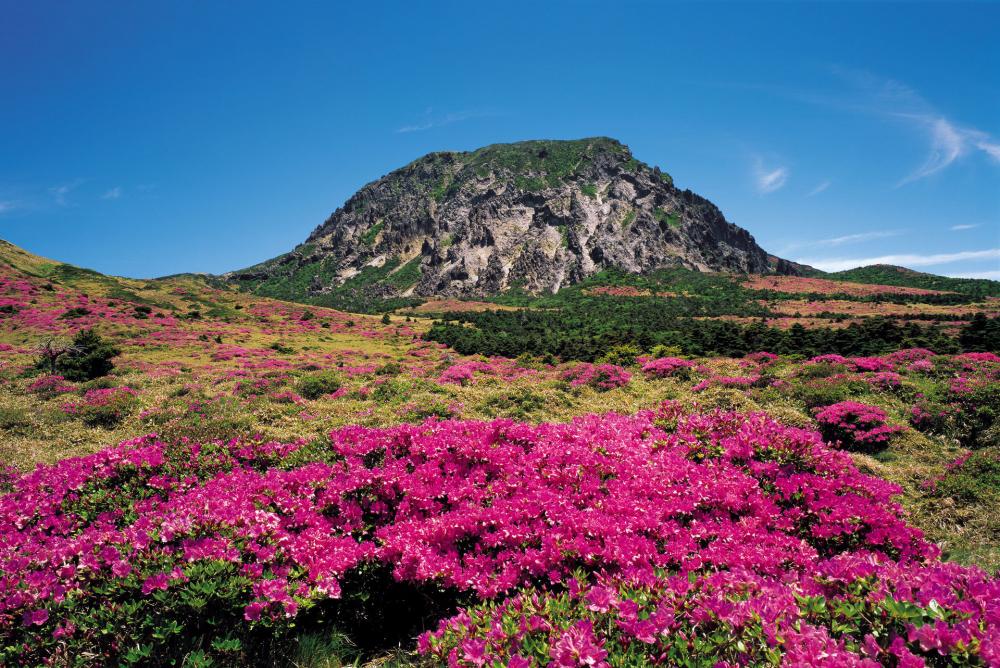 Hallasan
Hallasan, also known as "The Mother of Jeju Island," is the dormant shield volcano that stands at the island's center. Many South Koreans believe the mountain holds a spiritual presence akin to Mother Nature. It has been worshipped by the people of the island for the gods and spirits believed to live there.
Mount Halla plays an important role in balancing the island's ecosystem. More than 50 unique plant species flourish here. As the highest mountain in South Korea, it is a popular hiking destination for natives and visitors alike.
Ingredient: Volcanic clusters
Jeju's volcano has been inactive for over 5,000 years. However, the volcanic eruptions at that time produced hot lava fragments that dispersed across the land. The clusters formed are mineral-packed skincare superstars.
"Volcanic rock contains lots of minerals that can benefit the skin," Dr. Bae confirms. These minerals help to draw impurities from pores and help absorb excess sebum.
"Volcanic extracts are commonly used in skincare products for their oil absorbing properties and mattifying effects," says Dr. Zeichner.
Innisfree's Jeju Volcanic line features these powerful volcanic clusters in a line of clay masks and cleansers perfect for oily and acne-prone skin.
Jeju Osulloc Tea Museum and Innisfree Jeju House
The Osulloc Tea Museum, which is owned by AmorePacific, is an educational center dedicated to teaching its visitors about traditional Korean tea culture. Guests learn the history of Korean tea culture, view displays of beautiful ceramic artwork, and explore over 60 different types of tea found throughout Asia. Many finish their tea tours at the in-house cafe. The green tea latte and roll remain customer favorites.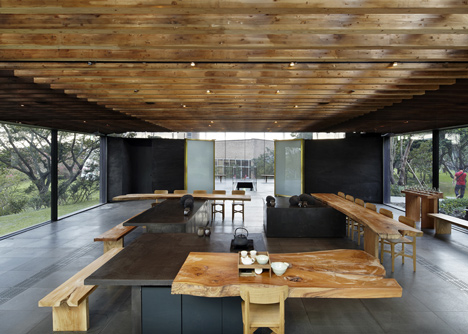 A short stroll away is the Innisfree Jeju House, which contains a store and cafe. The store offers many of Innisfree's products for purchase. But that is not the main attraction: Tourists tend to love the soap-making sessions hosted here. The cafe features impressively decorated desserts, fresh juices, and organic food.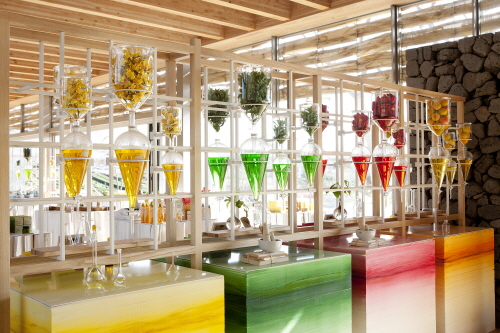 Ingredient: green tea
Green tea is a skincare gladiator. It is popular for fighting environmental elements that can accelerate the aging process, destroying acne-causing bacteria, reducing redness and inflammation, and regulating the production of sebum (the oils produced by your skin to protect and moisturize). All these benefits can be attributed to its high content of polyphenols.
"Green tea polyphenols work as antioxidants to help the skin fight off free radicals," explains Dr. Yoon-Soo Cindy Bae of Laser & Skin Surgery Center of New York.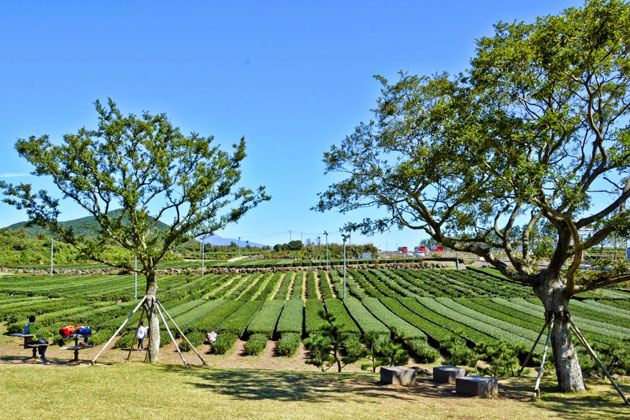 Dr. Joshua Zeichner of Mount Sinai Hospital in New York City agrees. "Green tea is rich in antioxidants that help calm skin inflammation and put out free radical damage."
The most notable of these polyphenols is catechin, an antioxidant that fights and prevents cellular damage. Basically, catechins are the heart of green tea's healing potential.
Neogen's Real Fresh Green Tea Foam is a cult-favorite cleanser that contains real green tea leaves. Its formulation is friendly for all skin types. Jeju-based brand SanDaWha also sources their ingredients from the island, including green tea for its Green Tea Men's line.
Sanbangsan Hot Springs
Hot springs are renown for their healing powers, thanks to the different types of minerals and trace elements dissolved in them. Nestled at the foot of Sanbangsan Mountain, Sanbangsan Hot Springs features South Korea's best carbonate hot springs. Carbon dioxide springs, known as "hot springs for hearts," are praised for their ability to improve blood circulation, which results in decreased stress and pain relief.
The Sanbangsan Hot Springs features other spa-oriented features aimed at rest, relaxation, and rejuvenation. Get some shut-eye in the sleeping room. Steam your worries away in the sauna. Entice your taste buds with food from the on-site restaurant Sanggoji, which directly translates to "rainbow" in the local dialect.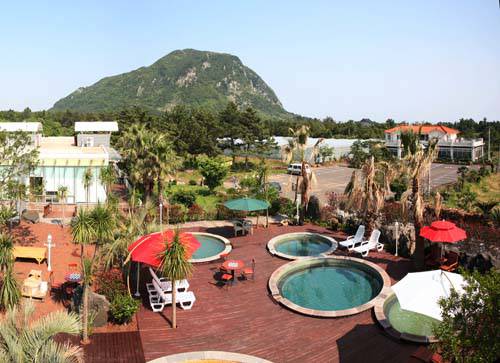 Ingredient: sparkling spring water
"Sparkling spring water contains minerals like calcium and magnesium that can be beneficial to skin health, which helps with the skin biome," says Dr. Bae.
Dr. Zeichner warns that "not all spring water is created equal." Luckily, Jeju's spring water is more alkaline and contains substantial amount of silicon dioxide, which contributes to glowing and firm skin.
Innisfree's sparkling mineral water line sources their mineral water 1,750 feet below sea level from Sanbangsan Mountain, while Nature Republic offers a cleansing water formulated with Jeju sparkling water.
Camellia Hill
Camellia Hill is a collection of luxury gardens, nature trails, and blooming forests that is home to 6,000 camellia trees of 500 different species. It is popular among tourists for its Instagram-worthy beauty, which is perfectly accompanied by decorated photo and sitting areas.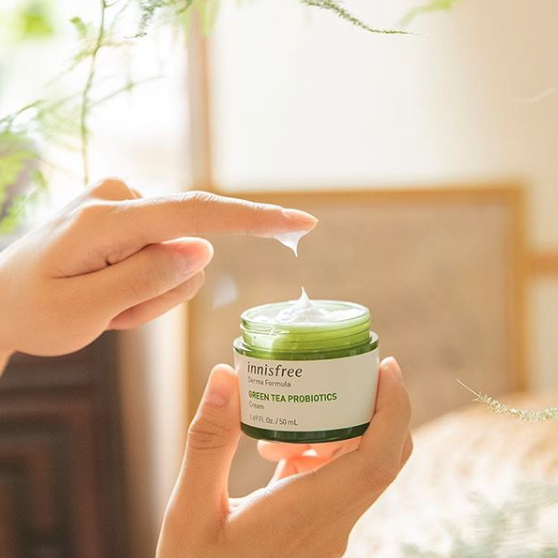 Walk the Wildflower Trail, wander the Garden of Heart, and stroll through the Sound of Bird and Wind Trail. Stay a while at the glass observatory, lounge at a lotus pond, and stop for a sip at the cafe. End your journey at the beautiful waters of Yongso Falls.
Ingredient: camellia seed oil
Camellia seed oil is considered by many to be the "olive oil of Asia." It is a light, easily absorbable oil that is great for moisturizing the skin. According to Dr. Bae, this is thanks to oleic acid, a fatty acid that is an excellent occlusive moisturizer, meaning that it seals in moisture and prevents transepidermal water loss.
Dr. Zeichner attributes camellia seed oil's benefits to another fatty acid: linoleic. "It a great option in patients who have acne-prone or oily skin," he adds. Why? Linoleic acid is an integral part of your sebum. A deficiency in this acid makes the sebum thick, which contributes to acne outbreaks.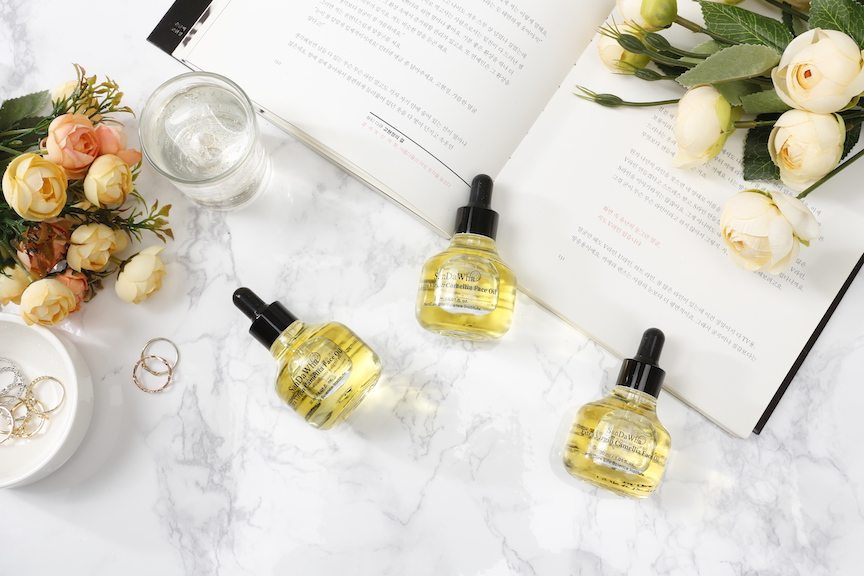 To get camellia seed oil's full effects, we recommend SanDaWha Extra Virgin Camellia Face Oil, a dry face oil formulated with 73% naturally unrefined, extra virgin Camellia japonica seed oil from Jeju. SanDaWha's Natural Mild Cleansing Oil, a gentle camellia seed oil makeup remover and cleanser, is another option that is ideal for all skin types, as is Wonjin Effect's Water Bomb Cream, which is powered by a proprietary Jeju blend that includes camellia seed oil.
The Bijarim Forest
This beautiful evergreen paradise is the largest nutmeg forest in the world. It contains the 800-year-old "Ancestor of the Bija Trees," which is the world's oldest nutmeg tree.  The forest consists of approximately 2,800 nutmeg (also known as bija or torreya) trees that range from 500- to 800-years-old.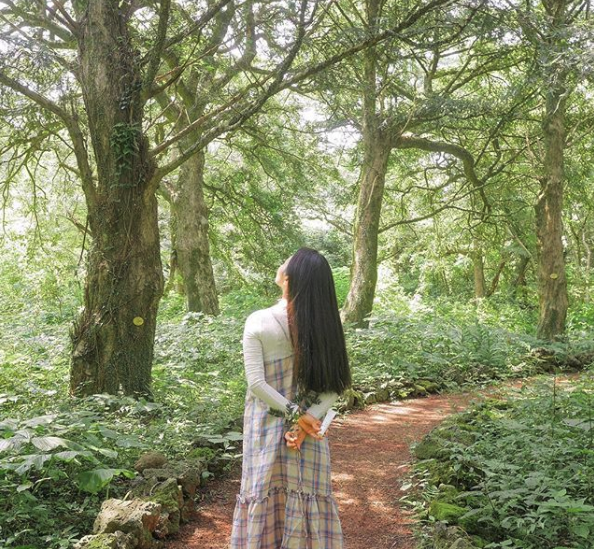 The Bijarim Forest is a popular site for "forest bathing." This purposeful immersion in forests and other natural environments has actually been found by scientists to reduce blood pressure, boost immunity, and contribute to overall well-being.  Research attributes the "smell of the forest," derived from the aromatic plant compounds phytoncides, to be responsible for these positive benefits.
Ingredient: nutmeg (bija)
Nutmeg is popularly used as a spice in cuisine but has properties that make it an effective skincare ingredient.
"Nutmeg has both anti-microbial and antioxidant properties, making it useful as an ingredient in both acne and wrinkle fighting products," says Dr. Zeichner. "Since it is gentle on the skin, nutmeg powder is also commonly used as an ingredient in facial scrubs."
Dr. Bae claims that nutmeg has "shown to increase collagen expression." Why is this important? The increased production of collagen helps the skin to heal and increase its strength.
Innisfree's bija line is excellent for acne-prone and oily skin types.
Have you been to Jeju before? Which Jeju ingredient is your favorite or are you eager to try? Let us know with a comment below!
---
Author: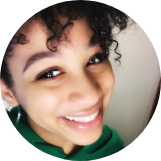 Taylor Davis
Taylor is a writer in New York City with a passion for Korean beauty and investigative journalism. She enjoys practicing her Spanish, anything matcha, and adding to her gua sha collection.
---
Comments