Blogging Basics: Pro Tips on How to Start a K-Beauty Blog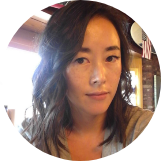 Jude Chao
Jul 31, 2018
---
Wanna get into beauty blogging? K-beauty blogger Jude Chao of the influential Fifty Shades of Snail dispenses veteran advice on whether you should start a K-beauty blog and tells you what you need to get started.
---
I don't just get questions about skincare and Korean beauty products. These days, I also get a lot of questions about blogging! So as part of our mission to support K-beauty fans in every way we can, welcome to this K-Beauty Blogging guide to get you started.
(Please note that while I refer to content creation as "blogging" in this series, most of my tips apply to running an Instagram account as well. Just adapt to the channel of your choice.)
My blogging story
Some of you might now be asking, "Why should I listen to you?" It's a very good question. Most of the time, I don't listen to me. But I do have some cred thanks to my background.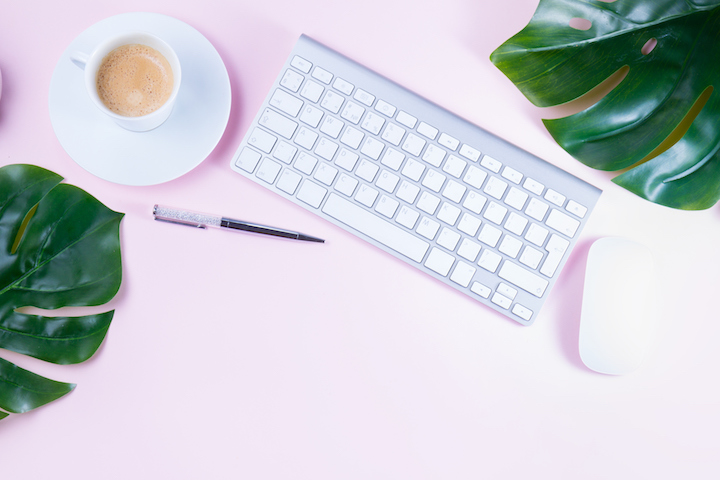 I launched my K-beauty blog, Fifty Shades of Snail, back in early 2015. I really loved writing about skincare and K-beauty, people on skincare Reddit seemed to enjoy what I wrote, and I wanted to move my efforts to a platform that would allow me to retain ownership of my content.
Skincare and K-beauty had become my obsession, and I'd already developed a pretty extensive shopping habit and product collection, so I had plenty of material to write about. My education is in English and my background is in digital publishing, so I also had a head start on the nuts and bolts. Meanwhile, my posting history on Reddit Skincare Addiction and Asian Beauty meant that I was a known quantity to the Internet's most dedicated and knowledgeable skincare and AB (Asian Beauty) fans.
Thanks to those serious starting advantages, Fifty Shades of Snail gained attention quickly. A few months in, my blogging idols — Kerry Thompson of Skin and Tonics and Coco Park of The Beauty Wolf — contacted me about their book, Korean Beauty Secrets: A Practical Guide to Cutting-Edge Skincare and Makeup. They wanted me to join a handful of other way more established K-beauty bloggers in contributing my skincare routine to the book. Of course I said yes.
I also started to get requests to provide quotes for various publications' K-beauty articles. One thing led to another, and by late 2016, I was blogging full time, which I did until Beautytap came along and allowed me to create what is essentially my perfect job. Now I work in K-beauty full time, and you guys are pretty much stuck with me.
Along the way, I've met countless amazing bloggers and humans and learned countless valuable lessons. I've made some mistakes but avoided others. One thing I've never done is commit any of the lessons I've learned to the page. I'm really excited to do so now. So let's get started!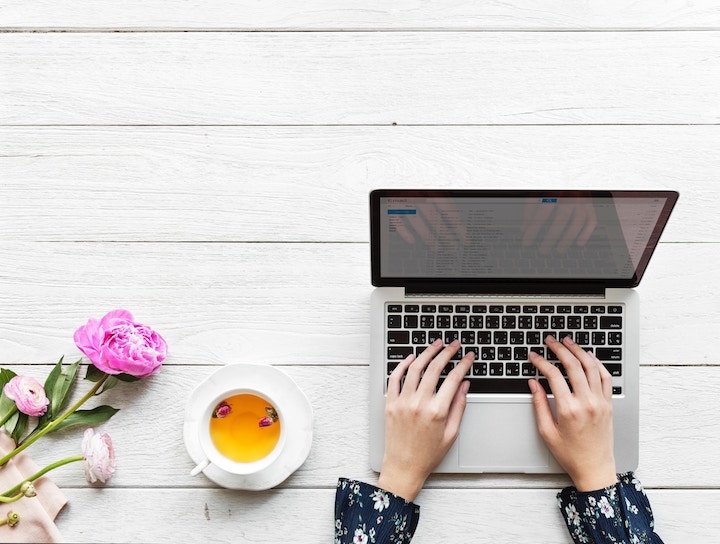 Should I start a K-beauty blog?
The blogging itch strikes many of us who've fallen into the rabbit hole of online K-beauty communities. And honestly, when asked if someone should start a blog, 99% of the time, I will answer TOTALLY! YES! DO IT! SEND ME A LINK!
There are a lot of K-beauty blogs out there already, but we could always use more. The Korean beauty industry churns out a flabbergasting number of new products every month, generating a near-infinite number of products to be reviewed. That's not even including Japanese and Taiwanese products, which also fall under the umbrella of Asian Beauty/AB.
On top of that, since everyone's skin is different, no single review or reviewer is definitive. There's always room for a different take, a different voice in the crowd. Your voice has value because it's your voice and no one else's!
As for the 1% of the time when I'd say no …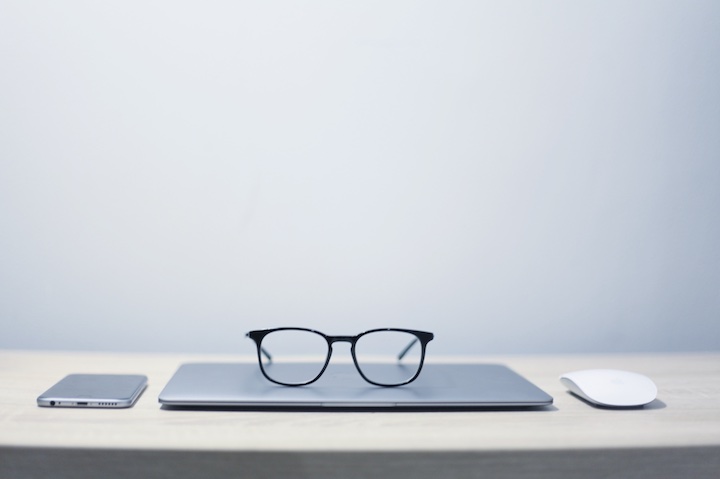 I can't speak to anyone else's motivations, but based on observable behavior, I think there is a (very, very tiny) portion of the K-beauty blogger world that's in it for something besides the joy of engaging with a like-minded audience. By "something other," I mean free products, sponsorship dollars, and/or some measure of fame in the beauty world.
I'm not here to pass judgment. I accept press samples. I have done a couple of (clearly disclosed) paid posts in the past. And I'm happy with the exposure my blog has gotten me. But none of these things were the reasons I started a blog — I didn't even know they were possibilities back then.
I'm glad they weren't because I believe that audiences pick up on these motivations very easily and are turned off by them. Because of that, if freebies or money or fame are your primary motivations, I would not advise starting a blog. It will most likely lead to disappointment.
Blogging/vlogging/online influencer-ing are like any other creative pursuit. Few will bring in substantial income. Even fewer will bring in enough income to replace a full-time job. Capitalistic success in this field depends as much on luck and timing as it does on talent and skill.
Most of us don't know many people in our personal social circles who love K-beauty the way we do. Talking about K-beauty online is a way of filling that void. Blog for the joy of it, to spread the word about amazing products, to connect with other people who feel as passionately about the products as you do. If you do that, blogging will enrich your life no matter how "successful" it is. As a bonus, it stands a better chance of "succeeding" in the first place.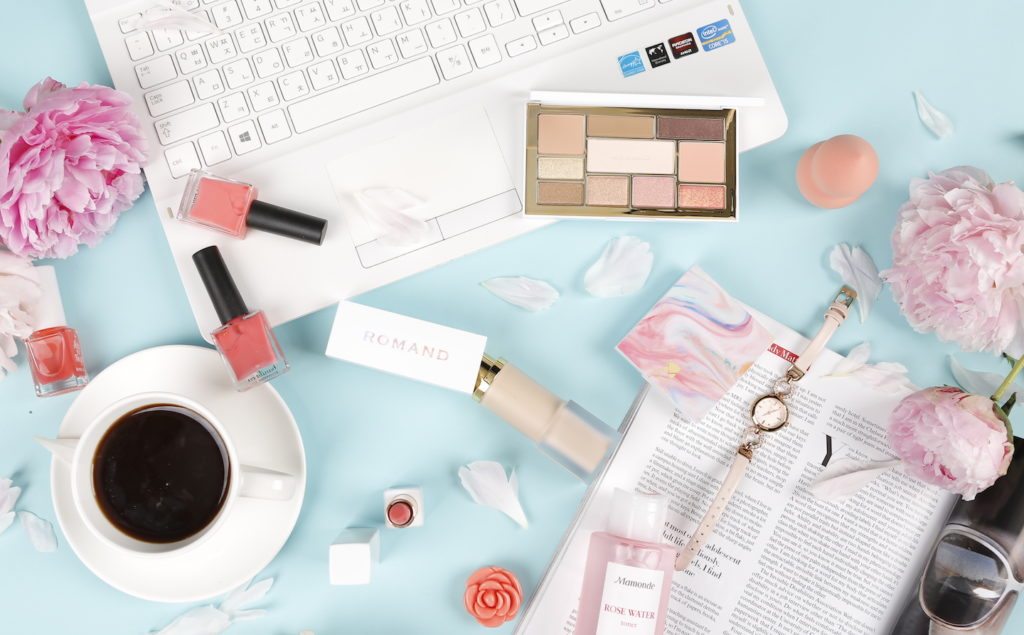 If after all this backstory and discussion, you still want to start a K-beauty blog (or other online channel), let's move on to practicalities!
What do I need to start a K-beauty blog?
You probably have, or can easily acquire, everything you'll need to get started.
Products to write about: Since you're already a K-beauty fan, this takes care of itself. You can start a K-beauty blog without buying any new products. Just start by writing about the ones you've already used and are currently using.
Writing ability: No need to be a professional writer or the next prizewinning prose stylist. If you can communicate pretty clearly and mostly correctly in your language of choice, you're ready to go.
Photography ability: Original photos are important to differentiating your blog and demonstrating authenticity, but they don't have to be pro-level either. There's also no need to buy pricey, pro-level equipment. I use my phone to take pictures and use GIMP free photo editing software to do extremely basic photo editing (literally just cropping and white balance correction), and I feel just fine with that.
A platform: There's no real need to pay for this in the beginning, either. Blogger and Wordpress both offer free blog options and so do many other platforms. Instagram accounts and other social channels are free, too. Pick the ones you want to use, choose your handle, and start creating and sharing!
That's it for today, but if you're intrigued, stay tuned. I'll be back with more blogging articles, including deep dives into sponsorships, ethical monetization, finding your blogging voice, and self-promoting without being obnoxious (something I've struggled with HARD) very soon!
Got any pressing blogging questions? Leave them in the comments, and I'll try to either answer or turn them into future articles!
---
Author: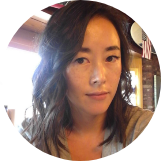 Jude Chao
Jude writes as Fiddy Snails at the K-beauty and skincare blog Fifty Shades of Snail and can be found on Instagram @fiddysnails. Named the ELLE Malaysia Beauty Blogger of the Month for June/July 2017 and one of ELLE Magazine's 10 Cool Beauty Bloggers to Watch in 2018, Jude loves ginseng, snail, honey, propolis, and tuna fish kimbap, though she generally doesn't put the kimbap on her face.
---
Comments