I Went From Seoul to Tokyo & the Beauty Scene Could Not Be More Different
Seoul and Tokyo may be just a couple hours' flight apart, but when it comes to their beauty aesthetic, they might as well be on different planets. Here's what one Korea-based writer discovered about the Tokyo beauty scene on her jaunt to Japan.
---
Last summer, I treated myself to a week-long trip to Japan, just because. Flying to Japan from Korea (my then-current home) takes just two hours, so it was just a quick hop across the pond to the land of scrumptious sushi, unbeatable ramen, and some of the more unique makeup looks I've ever seen.
After experiencing Korea's obsession with everything beauty-related, I was curious to see what Japan had to offer. My first stop was Tokyo, the city of bright lights and endless shopping. I was on a quest to see how Japan's capital compared to Korea's in terms of beauty and makeup, and I was surprised at what I found.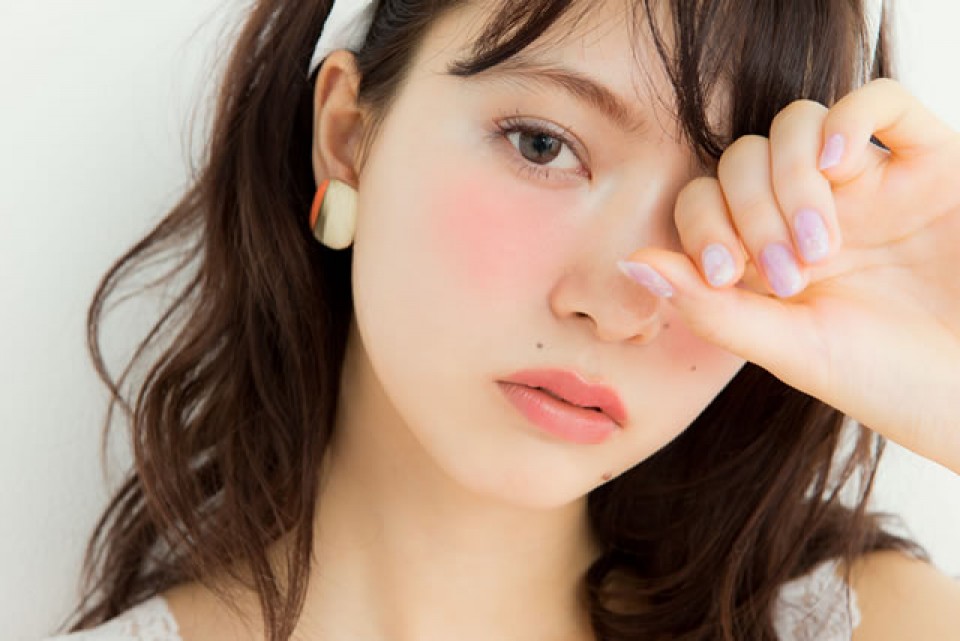 The Harajuku girls are long gone
I found myself wandering around the Harajuku area on my way to find a hidden ramen spot that was supposed to be out of this world. Harajuku rung a few bells in the back of my mind, and I was quickly reminded of Gwen Stefani's slightly infamous obsession with a group of Japanese Harajuku girls back in 2004. She referred to them as Love, Angel, Music, and Baby, amid much controversy. Gwen dropped the group in 2006 after they appeared in her music video "The Sweet Escape" and toured with her.
https://www.instagram.com/p/BgJuihnF4Gc/?hl=en&taken-by=tokyofashion
The Harajuku area is about a square mile in size and has exerted a considerable amount of influence on fashion in Japan and countries beyond its borders. Once known for the Harajuku girls with their bright, clashing, and completely over-the-top outfits, Harajuku has long been a fashion hub and place to spot fashionistas dolled up in gothic Lolita, punk-rock glam, French maid, and cosplay. Modern Harajuku is now filled with high-end brands, restaurants, and more tourists than anyone would wish for, and the fashion scene is no longer what it used to be. Consider it a Uniqlo takeover.
Blush is higher on the cheeks than you'd think possible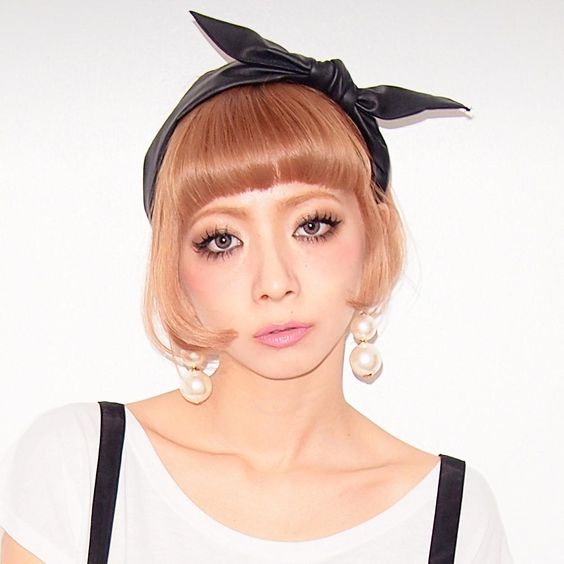 A makeup trend that struck me was the bright, peachy colored blush that younger Japanese women seemed to be wearing right under their eyes. I thought my eyes were deceiving me, but it turns out I was wrong, and it's actually a trend with a name. Momoko makeup is a particular way of applying blush that became popular because of Japanese It-Girl Momoko Ogihara. It's all about the bright pink tones and paired with a pink eyeshadow and lip stain, it makes for a very youthful and fresh look.
It's about the matte, angular brows
While Korean makeup aficionados are big into a glowing, dewy finish when it comes to foundation, J-beauty is all about a matte finish. Although in the sweltering July heat, it was often hard to spot someone with flawlessly matte skin.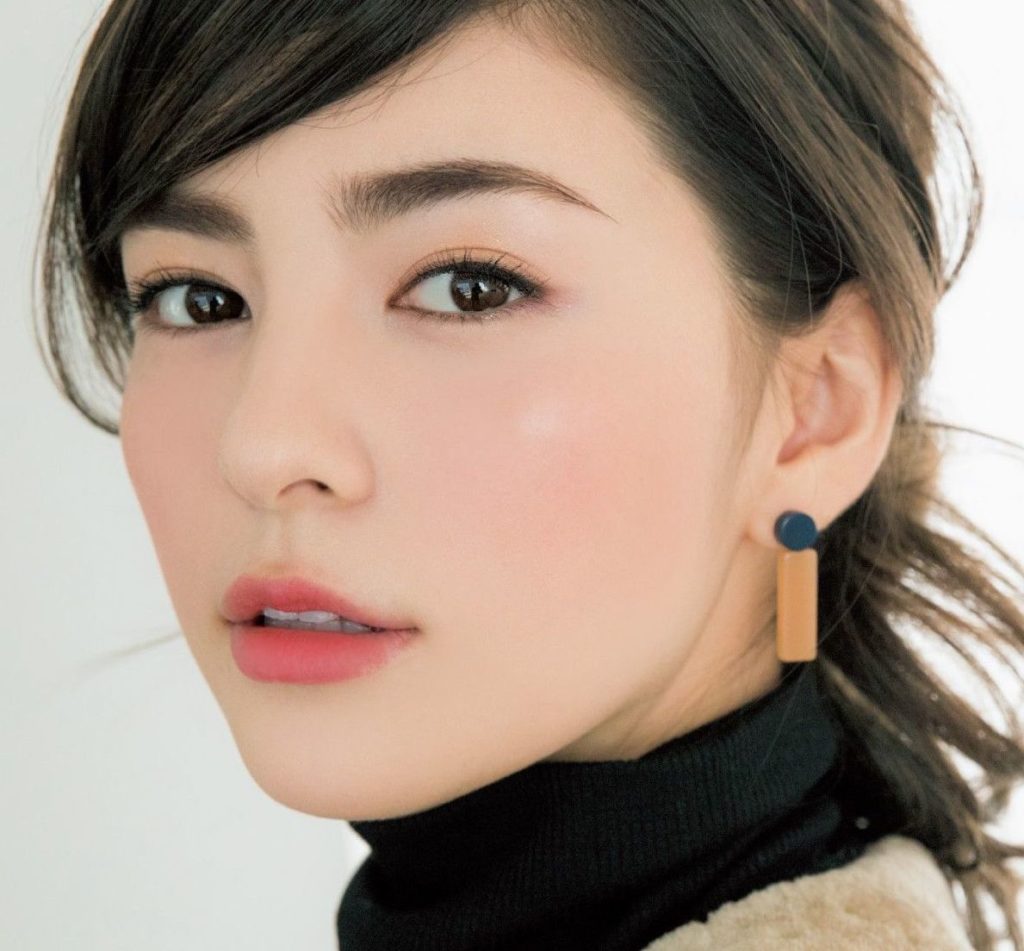 Korean women seem to favor a gentler-shaped eyebrow. They're flat and soft, and aren't as much a focus in the entire look. Japanese women sported slightly more arched brows, although nowhere near as angular as is popular in Western makeup trends.
Look at how Korean beauty blogger Daiya interprets the difference between Korean makeup and Japanese makeup:
https://www.youtube.com/watch?v=4Gc2oIwxVTg
Makeup stores weren't on every block
Sure, world-famous boutiques were found all over the Tokyo and a walk down the main roads in Ginza (comparable to New York's Fifth Avenue or London's Oxford Street) or Omotesando are a feast for the eyes (budgets beware!).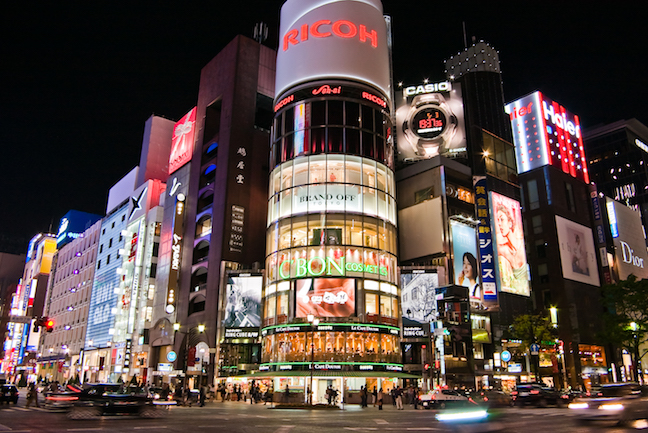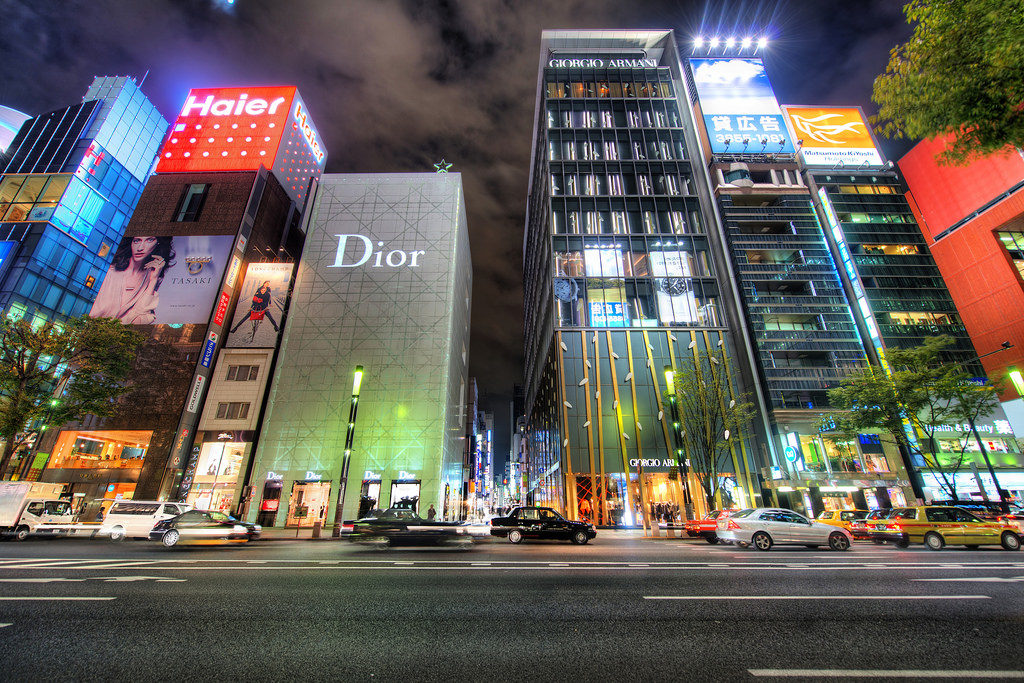 But surprisingly, makeup stores did not line the streets as they do in Seoul. I realized that I wasn't going to stumble across something similar to Gangnam's famous street littered with some of the finest and most affordable names in skincare and beauty. I was probably not going to have to struggle through the crowded Myeongdong, where almost every high-end beauty brand under the sun boasts a store packed to the rafters with tourists. As much as I searched, I could not see the familiar names of Etude House, Tony Moly, Innisfree, Laneige, or Iope.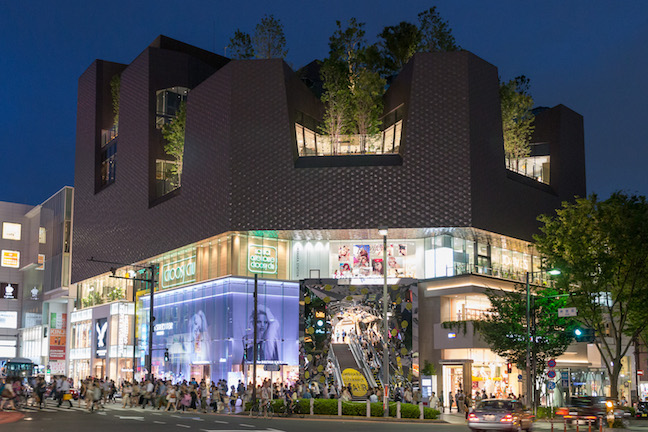 Despite being on active lookout for Korean brands, the closest I got was the duty free in-flight magazine as I jetted across the ocean. Laneige seems to be a popular choice, and I could have snapped up a 60ml bottle of Water Bank Essence EX for ¥4100 (about $37.40) or a Two Tone Lip Bar or Water Sleeping Mask. Laneige's BB Cushions also had a full-page spread, and it was almost comforting to know that I could find this familiar product in a new place.
Have you been to Tokyo? What similarities or difference did you find in the Tokyo beauty scene versus the Korean beauty scene?
---
Author:
Megan Bursey
I'm Megan, and I'm obsessed with travel, beauty and LGBTQ rights. I hail from South Africa, where I cut my teeth as a journalist, writing for the biggest-selling English magazine in the country. I spent three years in South Korea and discovered a passion for K-beauty and the jjimjilbang. I'm always on the go, but I make time for my skin. Follow me on Instagram at @meg______b and at linkedin.com/in/megan-bursey-530b4177
---
Comments