4 Steps to Dealing With Super Oily, Shiny Skin (While Still Keeping the Glow)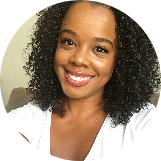 Sheryll Donerson
Jul 26, 2018
---
We love dewy, glowy, even mul-gwang skin. But oily, greasy, shiny skin? Not so much. Here, one (reluctant) shiny skin expert shows us how we can manage our shiny skin in 4 easy steps.
---
Raise your hand if you've been victimized by shiny skin.
*raises hand*
*raises both hands*
*raises both hands and both legs*
*sobs hysterically*
Listen. Shiny skin is the bane of my existence. Like, I've sorta, kinda learned to live with it, but honestly, if a magic genie came and offered me $100,000 or the option to never have shiny skin again … I'd actually give it some pause. (C'mon. I'm choosing the 100k. Mama has student loans, OK?)
And during the summer, that shiny skin is just on level 10. Code red. Emergency status. We're not talking dewy or mul-gwang or even glass skin. We're talking I-could-probably-fry-an-egg-on-my-face-if-I-really-tried shiny skin.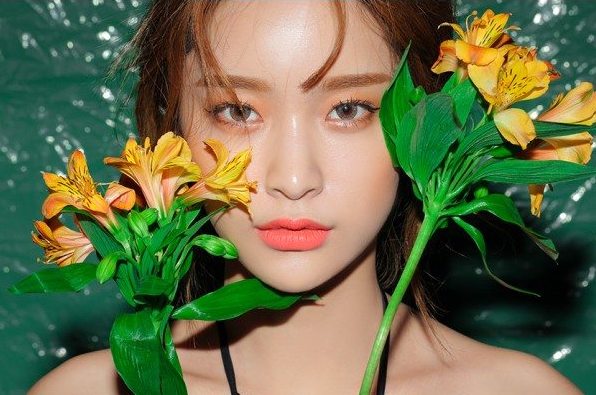 But over the years, I've come up with my own tips and tricks to help minimize and deal with my shiny skin. Let's take a peek, shall we?
Step 1: Accept your fate
I know. This is not what you wanted to hear, but the first step of shiny skin is accepting it. It is a part of you. It is one with you. The more you try to banish it and dry it out and hurt it, the more it comes back to haunt you. You gotta be friends with your shiny skin, and it'll help you out. Like DJ Khaled says, this is a major key.
Step 2: Use chemical exfoliants to help balance the skin
After you've accepted that your shiny skin is your friend, it's time to introduce a chemical exfoliant into your routine. Which one you choose will be largely up to your skin type. (For more information, read about skincare acids in general and AHAs in particular here.) One thing is for sure though, by mildly exfoliating your skin even twice a week, you'll help balance out the oily skin, so over time, you're producing less oil overall, which means your skin will be less shiny. Yay for science and chemicals!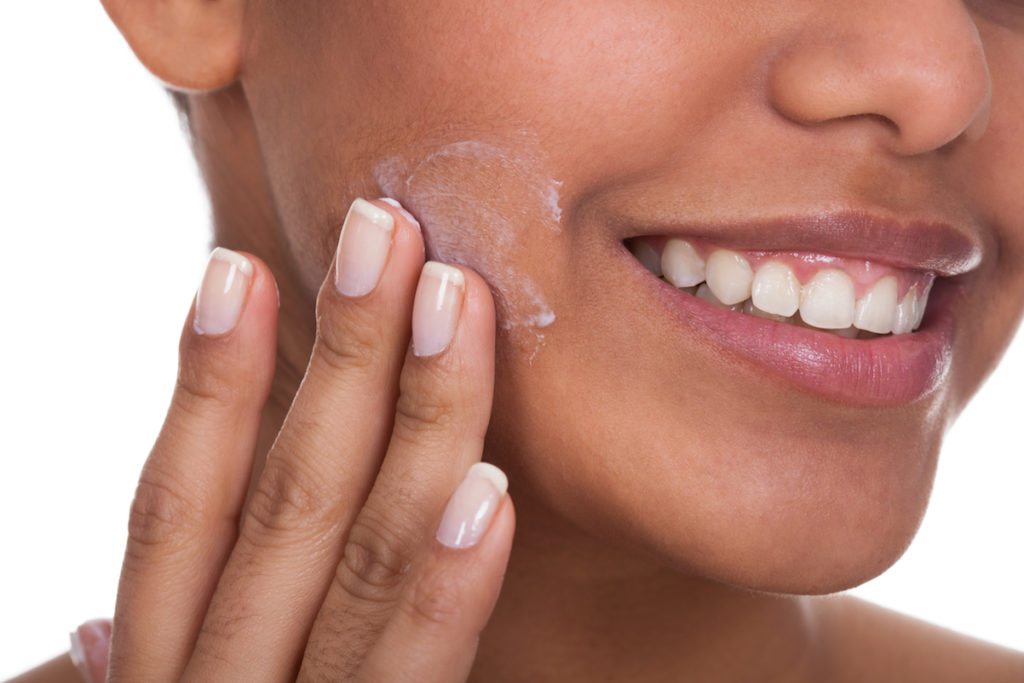 Step 3: Don't skip the moisturizer
I know. It seems counterintuitive to slather your skin in moisturizer, especially during the summer when your skin is already super shiny and sweaty, but using a moisturizer helps to hydrate and moisturize the skin so your skin doesn't overcompensate and produce even more oil.
If you're worried about a moisturizer leaving too much shine, look for ones with mattifying properties, like my ultimate favorite Swanicoco Bitamin E Extra Matte Emulsion. Using the brand's unique "Evermat" complex (which includes oleanolic acid and chlorantha bark extract), it helps to both balance out oil production while smoothing, firming, and tightening the skin. It wears well under makeup too and doesn't leave your skin SUPER matte (which looks dated and old to me) but that nice, soft, airbrushed matte. It's amazing! If you want to level up, there's also the matching toner. Thank me later!
Step 4: Make powder your friend
I know finishing your makeup with powder to reduce shine is something mostly everyone knows how to do, but I also love to use powder even when I'm not wearing any makeup! I like to powder the most shiny parts of my oily face (my nose, forehead, and chin) and then go about my day. This way, I still look natural and not super matte all over (which isn't my jam).
When you do your makeup, the same rule applies. After like six years, I still swear by my holy grail Innisfree No Sebum Mineral Powder. It's translucent, so you don't have to worry about it leaving any harsh white tint to your skin. It leaves such a soft, pretty finish, and it's so affordable! I would go through these like water during summer in Korea. It even comes in a compact, so you can take it with you for touch-ups throughout the day.
For a complete guide on skincare for oily skin, check out my article here.
How do you manage your shiny skin in the summer? Let me know in the comments! I'm always looking for tips and tricks!
---
Author: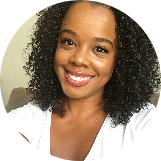 Sheryll Donerson
Sheryll Donerson got her start as a beauty writer by writing K-beauty reviews for her blog, The Wanderlust Project. These days, she's lifting heavy weights, eating tacos, drinking (too much) coffee and is 1/4 of the beauty podcast, Beauty Beyond Basics (or Triple Bees for short). You can find her on Instagram and Twitter at @sheryllrenata.
---
Comments