These Gel Eye Patches Are Not Just Eye Candy — They Made Me an Eye Care Convert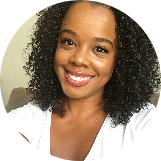 Sheryll Donerson
Sep 15, 2018
---
What happens when a beauty guru is lured into her first eye product by some gorgeous packaging? When it's JayJun Roselle Tea Eye Patch, apparently a very good morning.
---
I have a confession to make.
Besides how to balance oily skin, one of the most frequent questions I get asked is what eye cream or eye product do I recommend. And … I never had an answer for that because, up until this point, I never had one to recommend. Yes. I admit it. I didn't use an eye cream or any sort of eye product. I just didn't see the point, honestly. I'd just gently tap my regular ol' moisturizer around my eyes and call it a day (or night), BUT THEN.
BUT THEN.
I saw the JayJun Roselle Tea  Eye Patch on one of my favorite sites and was instantly intrigued. Honestly, it was the packaging because they LOOK gorgeous and roselle tea just screams fancy b-tch, and who doesn't want to feel that way? So I bought them.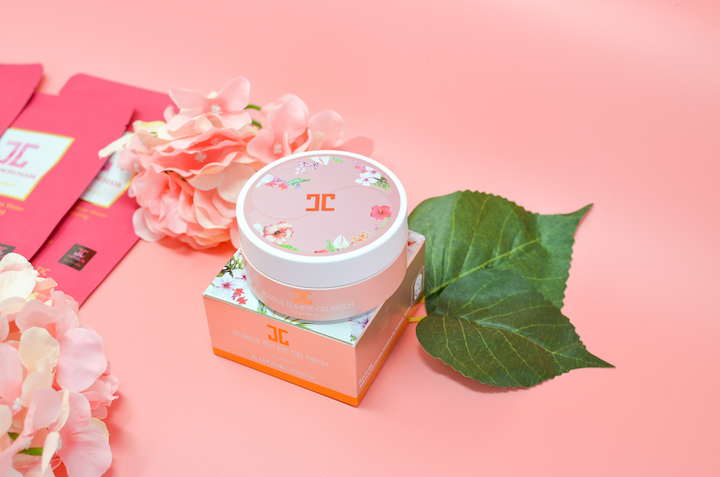 And then I tried them.
And I can now officially say that I am an eye product convert.
Let's break it down.
The JayJun Roselle Tea Eye Patch are made by (you guessed it) JayJun, the luxury skincare and sheet mask maker extraordinaire, so you already know these eye patches aren't gonna be on some regular smegular sh-t. They come packaged in a pink tub with a gorgeous botanical garden floral motif. And then you open the package and WHEWWWW you're in for a treat.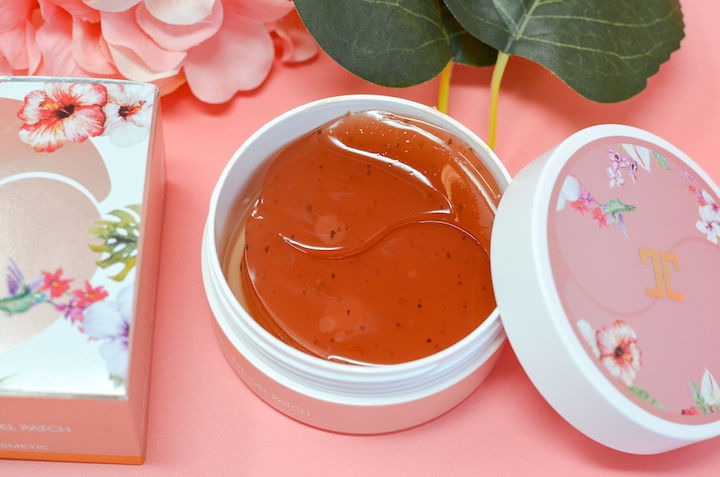 Inside are 60 patches (so 30 uses). They are a gorgeous pink shade (hello Millennial Pink) and are flecked with tea leaves. Like honestly, just opening up and looking at them is kind of an experience in itself. They are definitely fancy and a bit boujee, which is right up my alley. They have a light floral scent, but once you put them on, it doesn't linger. They're made from a lightweight gel that feels both cooling and refreshing on the skin.
So I've talked about all these minor details and I'm sure you're like OK, what is the big deal? What do they DO, Sheryll?!
They hydrate. They brighten. They help firm the under-eye area. They are basically like little shots of love that you put under your eyes to help them look like you've actually slept. Thanks to ingredients like hibiscus (aka roselle) extract, which calms, firms, and evens out skin tone; hyaluronic acid for hydration; and niacinamide for brightening, you can actually look like you've slept your eight hours! (Because I know a lot of us are not getting enough sleep, cough cough.)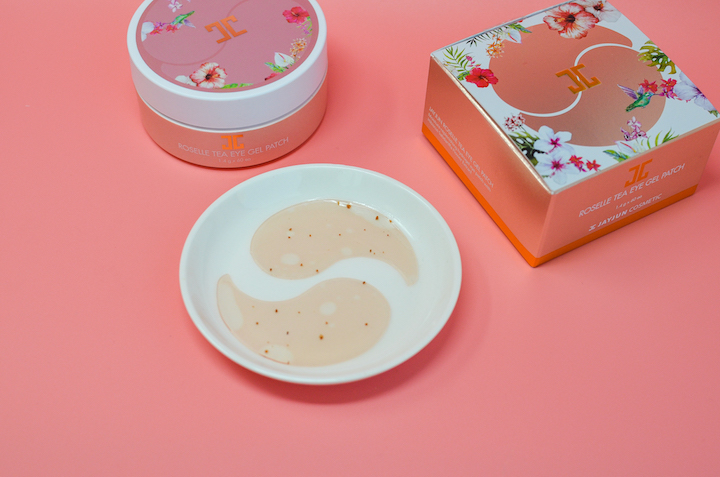 I wake up every morning between 5 and 6 am, and my eyes are always ridiculously puffy. This wouldn't normally be an issue, but I'm on camera teaching kids English, and sometimes, it looks like I haven't slept at all because my eyes just look so tired and sad. So I've started to incorporate the eye patches into my morning routine. I wash my face, apply my toner, and then put the patches on while I do my hair and make coffee or whatever other morning shenanigans I have to do. After about 15 minutes, I remove them, tap in the remaining essence, and move on to the next steps of my routine. It's not sticky at all, and the eye area feels really well hydrated, without all the extra greasiness or heaviness. And I gotta say, I think they might have made a bit of difference. My eyes do look more awake and refreshed, and they definitely aren't as puffy as they have been. Imma fan!
And the best part about these patches is that THEY DON'T SLIDE AROUND YOUR FACE. I have tried gel eye patches in the past, and I just gave up on them because they end up on your chin and then you try to get it back around your eye and they just rip in half and yeah … I don't have the time. But once these are on (and you aren't like … smiling over and over again and running around like a crazy person), they stay put. You can also use them in other places that need a little bit of TLC, like on your chin or cheeks. We love a multitasker, OK!
Have you tried the JayJun Roselle Tea Eye Patch or any other eye patches? What are you go-to products for the eyes? Let me know in the comments!
---
Author: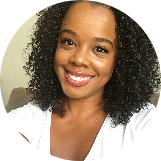 Sheryll Donerson
Sheryll Donerson got her start as a beauty writer by writing K-beauty reviews for her blog, The Wanderlust Project. These days, she's lifting heavy weights, eating tacos, drinking (too much) coffee and is 1/4 of the beauty podcast, Beauty Beyond Basics (or Triple Bees for short). You can find her on Instagram and Twitter at @sheryllrenata.
---
Comments