Why I Keep Coming Back to This K-Beauty Cult Favorite: Klairs Supple Preparation Toner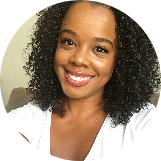 Sheryll Donerson
Sep 10, 2018
---
Compared to essences and serums, a toner may not be the sexiest item in your beauty lineup, but when you find a good one, it can change your whole routine. That's how contributing editor Sheryll feel about one K-beauty classic: the Klairs Supple Preparation Toner.
---
Have you ever tried a product that was really unassuming (and just a tad bit basic), but it was just SO good and provided such amazing results that you instantly put it in your holy grail list?
Well, that's me and the Klairs Supple Preparation Toner.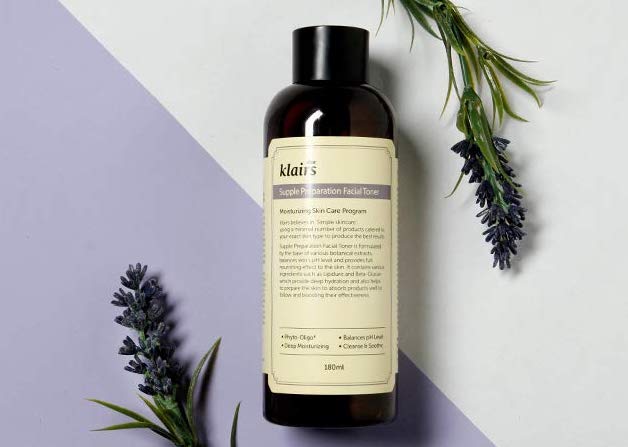 I remember when I first got it sent to me to review. I didn't even use it for the longest time because I was so focused on "cool" products like masks and chemical exfoliants and low pH cleansers. But then I ran out of my toner and decided to give the Klairs one a try since I'd heard such great things all over the Internet.
AND GIRL.
OH GIRL.
MY WHOLE WORLD WAS CHANGED.
It was then that I realized that sometimes the most simple, unassuming products are the ones that will bring you the most joy.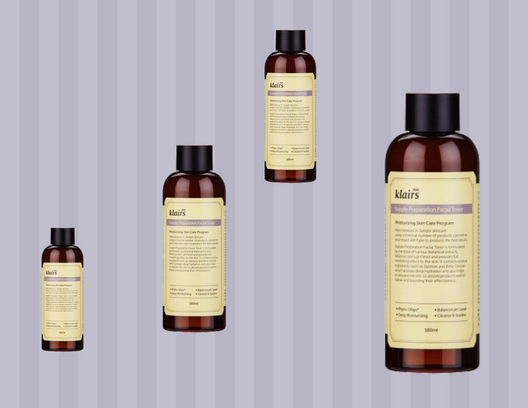 So quick refresher on toners. Unlike Western toners that are used to cleanse the skin again or remove dead skin and debris, in K-beauty a toner is a watery product that is used after you wash your face to help balance the skin's pH (read more about how important pH is here) and give the skin a boost of hydration. But the Klairs Supple Preparation Toner is like an amazing, supercharged, ultra-hydrating toner that has a multitude of benefits like:
1. Provides unparalleled hydration and moisture from ingredients such as hyaluronic acid, centella (read more about this game-changing ingredient here), and its signature lipid-dure PMB, designed to help increase moisture retention in the skin.
2. Brightening, courtesy of one of my favorite ingredients, licorice root extract.
3. Perfect for all skin types as it helps increase hydration in dry skin and balance oily and combination skin.
The Klairs toner has a slightly viscous and watery consistency. It's not quite like water, but it's slightly thinner than a serum. I never put on my toner with a cotton pad (team toner hands, checking in!)  It smells faintly of a variety of citrus and herbal extracts, thanks to ingredients like lemon and orange peel oil, lavender oil, ylang ylang oil, and eucalyptus oil. For those of you who have sensitivities to scent and essential oils, there is also a sensitive, fragrance free version. Woo-hoo!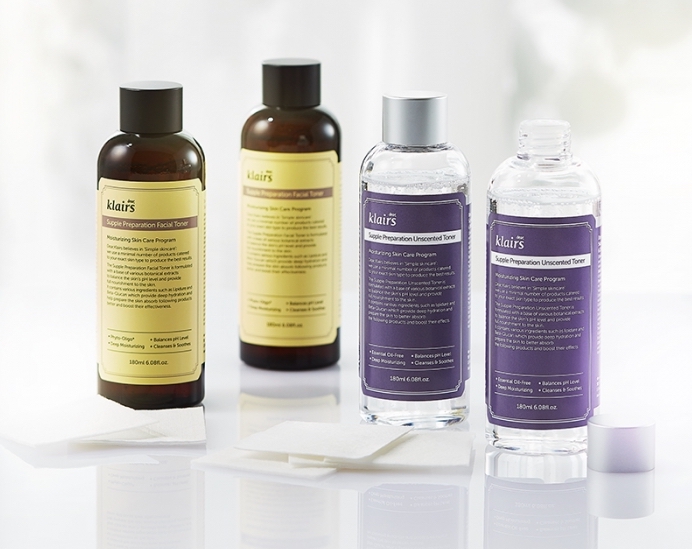 It comes packaged in a plastic bottle with a small hole at the top for easy application. I'm still a big fan of the 7-skin method (even though I use only like four or five layers). So in the morning, I wash my face, and pat anywhere between four to seven drops of toner on my face, repeating until I feel like my skin is sufficiently hydrated. Afterwards, I apply a lightweight lotion or moisturizer.
My skin legit drinks up the Klairs toner like water. I've never used a product that provides such a high level of hydration and suppleness. It's like it instantly plumps up your skin and makes it so bouncy and soft. I can't deal. It's perfect to use after a strong chemical peel or a clay mask or just to use if you want to balance out your skin.
The Klairs Supple Preparation Toner is also a part of our new BeautytapASAP program, which provides super fast, 3- to 5-business day shipping on a specially curated selection of U.S.-fave products. So plump, hydrated skin is only three days away! HOORAY!
Tell me how you started your love affair with the Klairs Supple Preparation Toner in the comments below. Do you have any cult K-beauty faves that you keep coming back to?
---
Author: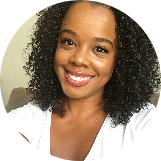 Sheryll Donerson
Sheryll Donerson got her start as a beauty writer by writing K-beauty reviews for her blog, The Wanderlust Project. These days, she's lifting heavy weights, eating tacos, drinking (too much) coffee and is 1/4 of the beauty podcast, Beauty Beyond Basics (or Triple Bees for short). You can find her on Instagram and Twitter at @sheryllrenata.
---
Comments