#BeautytapIRL: The Sweets, the Surprises, the Skincare (Duh!) at Our South Coast Grand Opening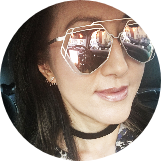 ANNA PARK
Sep 22, 2018
---
Not gonna lie — it was one crazy stressful weekend! But it was all worth it to see not only Beautytap's first flagship store come to life —  #BeautytapIRL! — but to meet all of you who love K-beauty and beauty in general. THIS is why we do what we do. So thank you from the bottom of our hearts, truly. Here, the best of the best at our South Coast Plaza opening, from #skincaregoals Jessica Jung to the influencers that make us believe in kindness in the world to K-beauty lovers young and young-at-heart that make it all worth it.
---
When I first joined Beautytap two years ago, it's safe to say that I had no idea that one day (in the very near future, mind you) we'd be opening our very first flagship store. Pop-ups, sure. Everyone and their mother does pop-ups these days. But a brick-and-mortar store? And in one of the most coveted, highest revenue-earning shopping centers in the entire U.S.???
OK, I don't want to humble-brag, so … I'm just gonna brag #transparency.
OMG. This is amazinggggg!!!
Instagram.com/southcoastplaza
Yeah, we're pretty proud. It's one thing to see your website live and in Technicolor. It's quite another to see Beautytap in the flesh, with shelves teeming with our fave beauty, walls awash in pink (to mimic our L.A. office — yes, we work in a pink office), our dream flower wall, and most importantly, the ability to meet YOU in person.
David Kim
A lot of blood, sweat, and tears went into our boutique at South Coast Plaza. (Or in this case, aches, sweat, and tears — thanks, squatting for hours stuffing back inventory!) Every member — from coder to editor to sales — lifted boxes, ripped open bubble wrap, merchandised product, set up wi-fi, and yes, even swept the floors. And that doesn't even count all the prep work that went into this before a single nail was hammered. All because this is what we do. We're proud of what we do. And we do it — seriously — for you.
From the adoptee who had just discovered K-beauty earlier this year and now couldn't stop raving about it, to the reporter who brought her skincare-obsessed mother, to the devotee who comes to all our events because, well, Jude Chao is basically her beauty guru: You make every drop of sweat, every muscle ache, every tear soooo worth it.
David Kim
Sorry — this was going to be a run-of-the-mill recap of the store opening last weekend. But as I got writing, I realized, this is really a love letter to YOU. The ones who make it all worth it. The ones who keep us going. Because oftentimes, it's not enough that we're doing this to make our bosses not hate us (haha) or our investors happy. We need to remind ourselves that we're doing this because we LOVE THIS. We LOVE beauty. And we LOVE talking about and sharing beauty with you.
From this introvert, I say: THANK YOU for making our South Coast Plaza store opening so fun. So inspiring. And a reminder why I do this. Because seriously, are there any greater people in this world than people who love beauty? I think not. #notbiasedatall
So here, a pictorial recap of our opening weekend at South Coast Plaza, punctuated by no less than a mega K-pop star, a to-be Congresswoman, apparently your fave beauty influencer in the world (hi, Feiii), and a whole lotta beauty fans that make every last thing we do SO worth it.
To start, check out a behind-the-scenes look at how we got our flower wall up:
View this post on Instagram
Behind the scenes of #BeautytapIRL 🤩⠀ .⠀ .⠀ .⠀ #beautytap #kbeauty #southcoastplaza @weareselfemployed #asianbeauty
A post shared by beautytap (@beautytapofficial) on Sep 19, 2018 at 8:50pm PDT
Some of our fave products, like Keep Cool sheet masks and mists, JayJun eye patches, Wonjin Effect multi-step masks, and Dr.Gloderm oil capsule masks:
Ruth Kim
Yes, we have our own collaboration with Sugarfina! (Champagne gummies included, natch):
David Kim
Our rainbow mask wall. (The JayJun Collagen Skin Fit Mask is a new discovery for me and now personal fave 😍!)
David Kim
Beautytap CEO James Sun, congressional candidate Young Kim, and Laurel Grant of the Segerstrom family officially open the store with a ribbon cutting (and the biggest pair of scissors ever 😂).
David Kim
"We are not only selling beauty products here. We are selling the beauty of Korean culture," said congressional candidate Young Kim. "I'm looking forward to tapping into my inner beauty. You know, running for Congress is not an easy thing; every day I'm running 24/7. And James, this is the perfect time — I need to replenish my beauty products here."
David Kim
James Sun, Young Kim, and Beautytap Director of Marketing Jude Chao:
Dean Hollis | Sonic Gods
Play with product! Ask questions! If you're unfamiliar with a brand, scan a QR code that'll take you to the brand story on our site. We're interactive!
David Kim
David Kim
Yup, that's a giant touchscreen "phone" that you can navigate our site with. Search for ingredients, check out articles, and if you post on your wall, you can see your post in real time!
David Kim
Hey, guys need moisturizer, too! Especially when they're Jessica's moisturizer. 😂
David Kim
We loooove these hydrogel eye patches and anti-pollution masks. Read Sheryll's rave about them here and here.
David Kim
Finally! Cushion compacts that actually have shade 25!
Ruth Kim
Keep an eye on this space! We'll be recommending our fave products for different skin conditions here. We'll also have skin consultations and events here.
Anna M. Park
And of course, we can't forget our dreamy flower wall. #selfierequired ('cause the Squad did. Like 100 times.)
David Kim
Oooo, who are they waiting for?
David Kim
Er, duh. It's this gorgeous angel: Jessica Jung.
Dean Hollis | Sonic Gods
I think she was the youngest fan there. Soooo cute.
David Kim
David Kim
David Kim
Even influencers are 😍😍😍 over Jessica, like Soy (@foodwithsoy):
Dean Hollis | Sonic Gods
... and the adorable Fei (@heyitsfeiii):
Dean Hollis | Sonic Gods
Ever the gracious superstar, Jessica went out to meet the dozens of fans waiting for her outside the store.
David Kim
David Kim
Our Beautytap team! From left: Nicole Rodrigues of NRPR; Isabel Bravo; Delia Mendoza of NRPR; Lauren Sankey; Daniele Sanford, store manager; James Sun, CEO; Livuth Pang, web developer; Julie Sun, director of global operations; Miranda Rico, social media intern; Jude Chao, director of marketing; Anna M. Park, editor in chief; Amyra Tamayo, graphic design intern; Christine Lee, special projects intern; and Ruth Kim, associate editor and social media manager.
David Kim
Hmmm, what's this line for?
Ruth Kim
Of course, these lovely ladies! Jude Chao (@fiddysnails), Fei Yang (@heyitsfeiii), and Kim Thai (@kkimthai):
Ruth Kim
Everyone waiting for Fei. 😍😍😍
Ruth Kim
"Seeing the crowd that showed up for the influencer event was amazing," said Jude Chao. "The store was absolutely filled with love, and it was such an honor to witness that!"
Ruth Kim
So don't FOMO! We'll be having all sorts of fun activations every month (or more?!?) with influencers, meet-ups, and beauty experts. So stay tuned and hope to see you soon!
Did you go to our flagship store opening at South Coast Plaza? Were you one of the first 50 to get a free scratcher? We wanna know what you got and what you thought!
---
Author: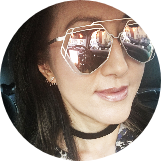 ANNA PARK
She may have started her career as a lawyer, but Anna found her true calling long before that, while poring over the beauty editorials and skincare how-to's in teen magazines. Sure, the ladies at the Estée Lauder counter may have scoffed at her when she asked for an eye cream at the age of 16, but hey, she was just ahead of her time. Today, Anna is a beauty editor, obsessing over skincare ingredients and the Oxford comma. Follow her travels on Instagram at @annanymity.
---
Comments