Everything You Wanted to Know About Korean Beauty Lip Tints
Whether you're looking for the K-beauty ombré gradient lip or juicy, long-lasting color, the next generation lip tints are lightweight, rich in color, and last from leisurely brunch to the beach to club hopping.
---
Lip tints have become all the rage in beauty, not just in Korea and the rest of Asia, but in Western countries as well. Do a search on YouTube for "lip tint" and you get over 91,000 videos. Sephora has a whole category dedicated to lip tints (also called lip stains), and you'd be hard pressed to find a K-beauty makeup brand that didn't offer their own lip tints.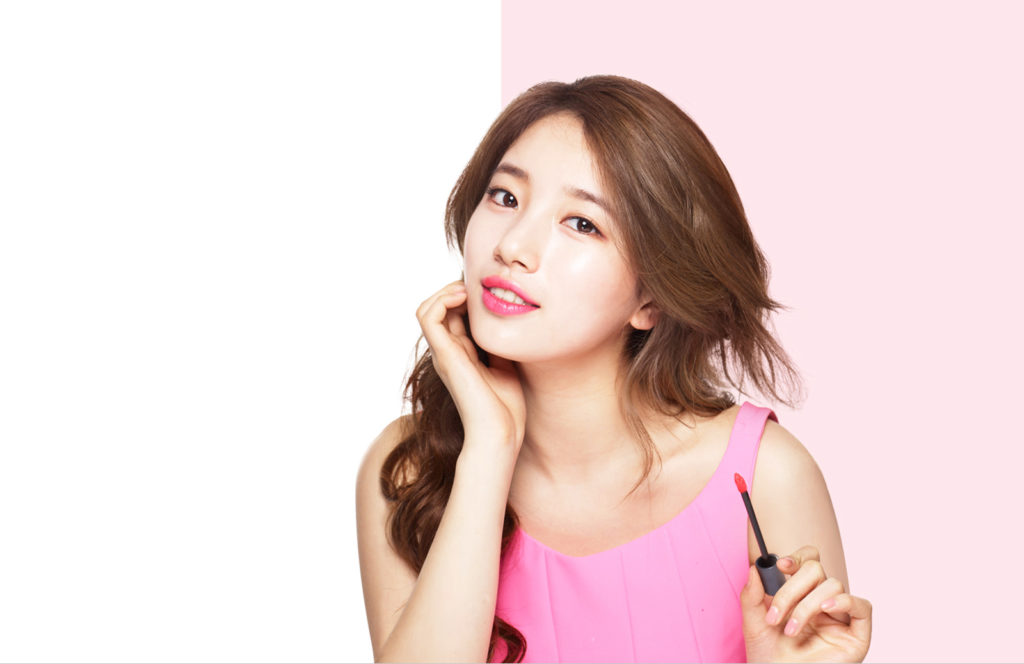 The Merriam-Webster dictionary defines "tint" as "a usually slight or pale coloration," and that's exactly the effect of the original lip tints. Lip tints took off in the Korean beauty scene for its ability to create the perfect gradient lip. Also called an ombré lip, the hallmark of a gradient lip is a brighter color on the inside of the lips that fades as you get closer to the edge of the lips. It's been the lip look of choice for many Korean celebrities over the past few years. Actress, singer, and model Suzy uses lip tints in almost all her makeup looks. Actress and singer Krystal of the girl group f(x) is a spokesperson for Etude House, which is famous for its amazing lip tints. And singer Taeyeon, formerly of Girls' Generation, is shown with a gradient lip in many of her promotional photos. (The long-lasting wear of a lip tint must be an advantage during concerts.)
Korean women like the gradient lip for its youthful, natural appeal, though in recent months, more and more celebrities seem to be wearing a more subtle version of the gradient lip, with a soft, diffused look rather than an obvious fading. (A "blurred" lip is also a trend from the spring 2017 runways.) So whether you like an ombré look or a full-on over-lined lip, the easiest way to achieve the lip look of your dreams is with a lip tint.
What is a lip tint (and how is it different from lipstick and lip gloss)?
Lipsticks and lip glosses contain waxes and oils, which is what causes them to slip and slide off your lips. A lip tint, on the other hand, typically has a liquid or gel base, sometimes even a mousse texture. Within this base are pigments that cling to the lips long after the watery base has evaporated.
What that means is that lip tints don't budge and last all day. There's no need to touch up and no dreaded lipstick mark on your cup of coffee or glass of wine. It's especially popular during the summer months. And depending on the shade, lip tints impart a more natural look than lipstick while still giving lips a juiciness and long-lasting color. (It's also a more affordable and far less painful option than permanent lip makeup, where lip color is essentially tattooed onto the lips, which was a thing in Korea for a while.)
While the original lip tints were a bit drying, today, most makeup brands add moisturizing ingredients to keep lips soft and hydrated all day. And because lip tints are highly pigmented, a little goes a long way, so your lip tint should last you at least several months.
So what are the different types of lip tints?
When it comes to lip tints, we're spoiled for choice, as beauty companies come out with more and more formulations and textures. Here, some of the more popular types of lip tints. 
Liquid lip tints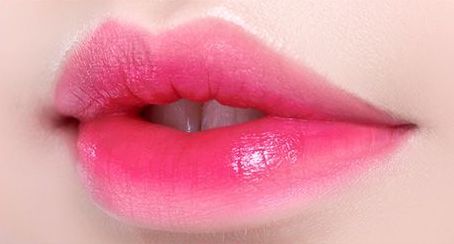 The most popular type of lip tint is the liquid lip tint. These are incredibly easy to apply. For a gradient lip, just use the wand to swipe along the inner edges of the lips and press your lips together a few times to diffuse the color. For a softer, more diffused look, apply tint over more of your lips and press lips together a few times.
At first, you might think that liquid lip tints are tricky to apply because of its watery consistency. But just follow these tips for easy application. First, apply a lip balm or some sort of moisturizer on your lips before using a lip tint. This will make your lips softer so that the liquid lip tint doesn't dry as quickly. Second, to avoid overdoing a lip tint and ending up with a "fake" look, apply it only onto your lower lip and press your lips together. This will help the lip tint spread evenly onto your lips. If your lip color starts creasing after you apply a liquid lip tint, blot your lips with a damp tissue to remove excess tint for a more natural look.
Peel-off lip tints
The peel-off lip tint is a true novelty. These types of tints, which leave a deep stain on the lips that last for up to 12 hours, differ from your usual lip tint in its application. First, apply a thick layer of this product on your lips and leave it on for at least 10 minutes. After the tint has dried, simply peel off the film. The color pigments absorb into the lips, and the resulting stain looks rich and juicy, not dry.
Tint sticks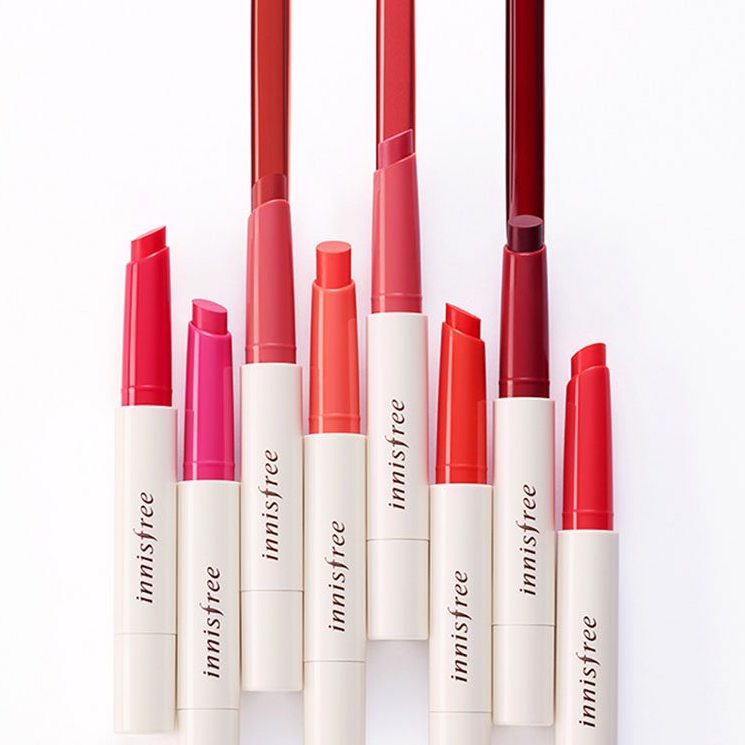 The name says it all — tint sticks come in the convenience of a lip balm or lipstick bullet but gives the look of tint. Their texture is creamy and lightweight, and since tint sticks have more moisturizing ingredients, they make dry lips look fuller and softer than liquid lip tints. The best part is that these lip tints act like typical lip tints in that the color lasts all day, even after the initial shine has worn off.
Matte lip tints

In response to the growing matte lip trend worldwide, K-beauty companies have come out with matte lip tints as an alternative to matte liquid lipsticks. Like a typical lip tint, matte lip tints have an incredibly light texture that feels like you're wearing nothing at all. (And they even come in crayons, markers, and mousse formulas.) They also don't feel dry on the lips or dry out the lips, so there's no cracking or creasing. Matte lip tints also tend to have a high-end feel that you notice as soon as you apply it to your lips. They offer smooth color and full coverage with a gorgeous velvet finish.
Another option if you want to go matte but don't want to buy a whole slew of lip products, try this cool lip topping mattifier by Romand. Just pat on your fave non-matte lip color and voila! Matte lips!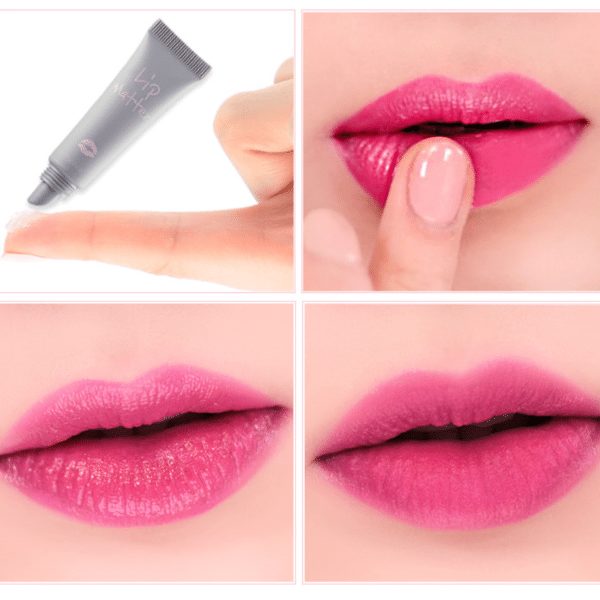 How do you use a lip tint?
The lip tint is quite versatile. You can create a gradient lip but also use it for a diffused look or a full-on coverage lip color. Just follow these steps.
Gradient lips
1. Apply your tint on the inner area of your lips.
2. Press lips together a few times to diffuse the color.
3. Use concealer or BB cream to neutralize the outer edges of your lips.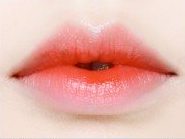 Diffused lips
1. Apply a light layer of the tint to most of your lips, avoiding the edges.
2. Press lips together a few times to diffuse the color.

Full coverage
1. Use the edge of the tint to outline your lips.
2. Fill in lips with the tint, starting from the middle out to the corners.
Here is a Beautytap Advisor new recommendation of a moringa oil based lip whip!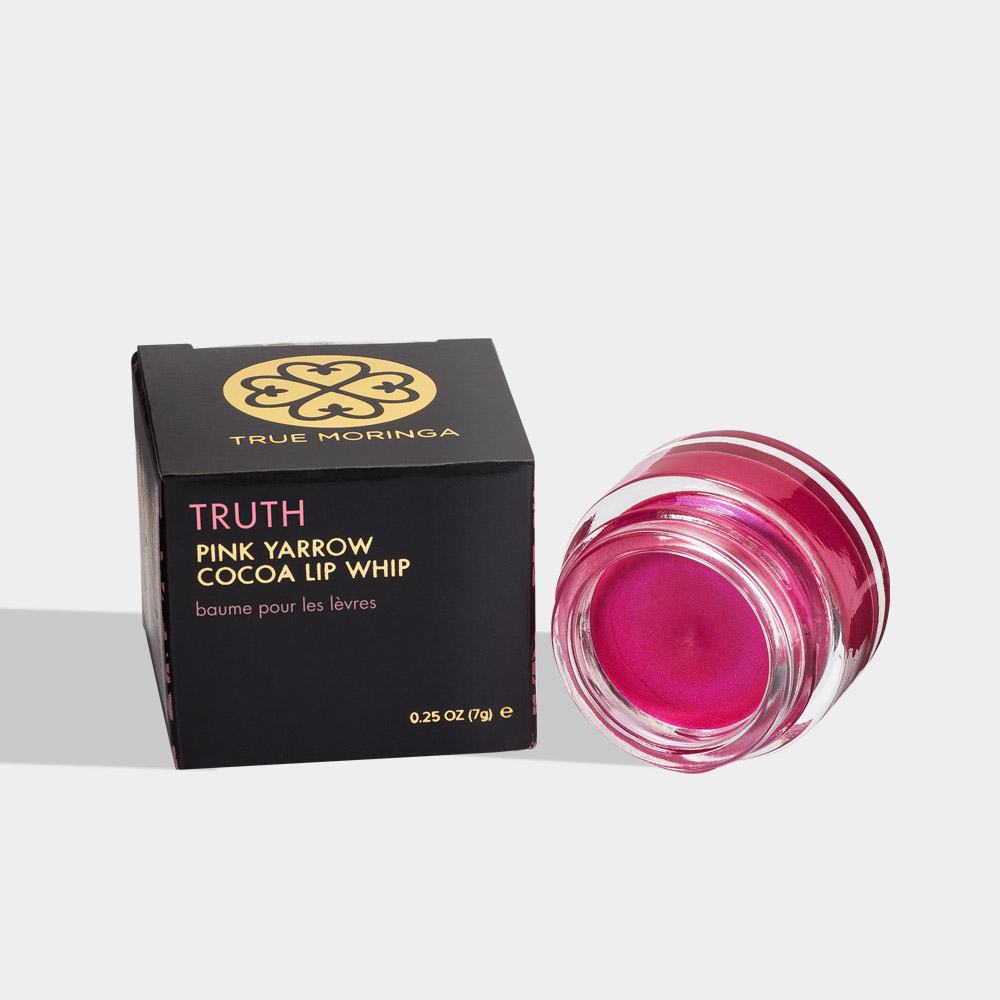 ---