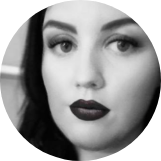 Miranda Rico
Oct 29, 2018
---
We know. You're busy. You don't have time to kill it every day and also think of a mind-blowing Halloween costume! So this year, let us save you some money and time with these genius and super easy Halloween costume ideas. (Beauty tips included!)
---
We've all been there: It's days before Halloween, you're looking forward to the party you're going to, but you don't have a costume. You don't even have an *idea* of what you want to be. You don't want to be a cat for the 15th year in a row (despite how cute you look) but still want something as cute and simple that can be done quickly at little cost.
Thankfully, as Chief Procrastinating Officer of Beautytap and Halloween Lover Extraordinaire, I am here to show you three options that'll slay any Halloween costume contest — all without stepping foot into the party store.
K-pop Stan
I've done this with a lot of fandoms, so feel free to customize as you wish. But as we all know, K-pop is the current wave, and we're all happily ridin' it. Whether you're an ARMY, Monbebe, Miracle, Ahgase, or all of the above ('cause uhh, same), this costume is easy, playful, and probs the least expensive of the three.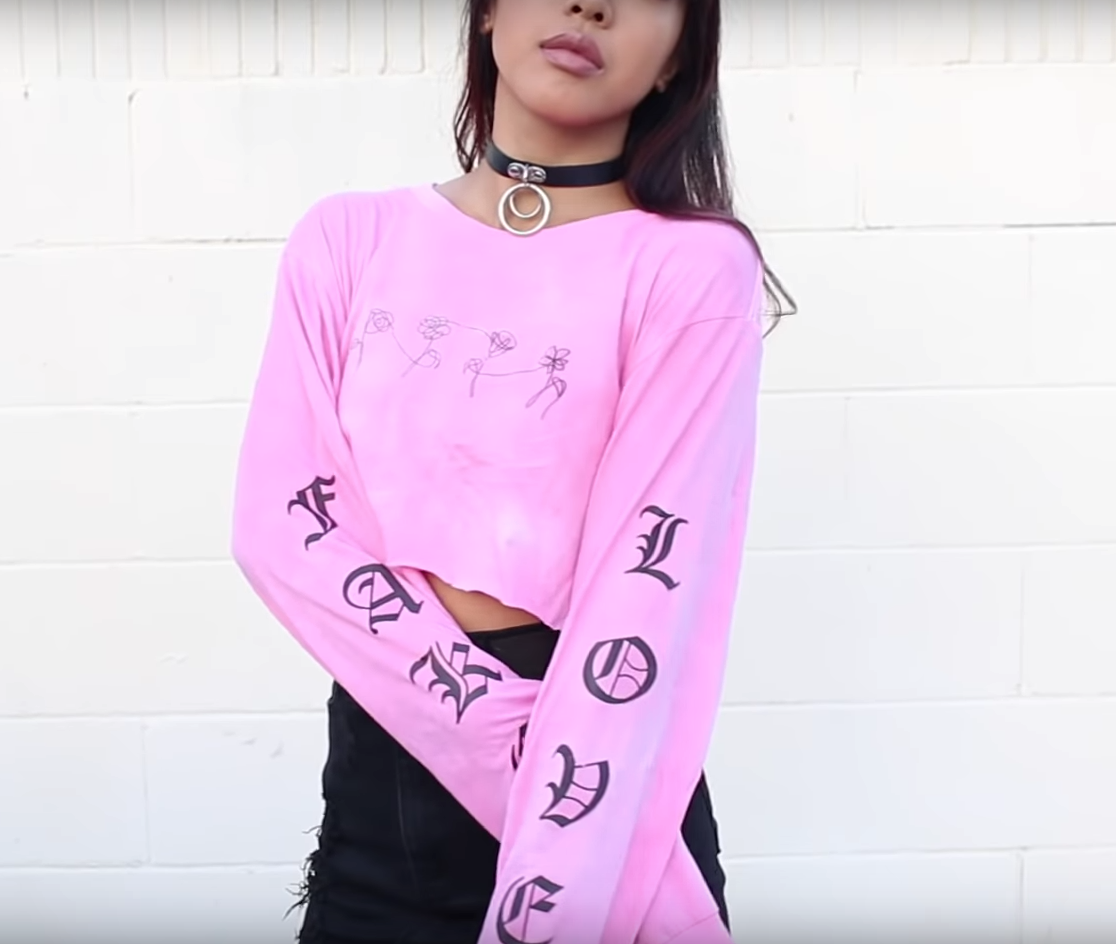 The look:
The look starts with merch, merch, and more merch. Easy enough, right? Whether it's just a T-shirt or a T-shirt + your fave's official light stick + a fan with your bias's face on it + a tote + a binder of fan art, merch is really the key here. Be as subtle — or as intense — as you'd like with the clothing and accessories.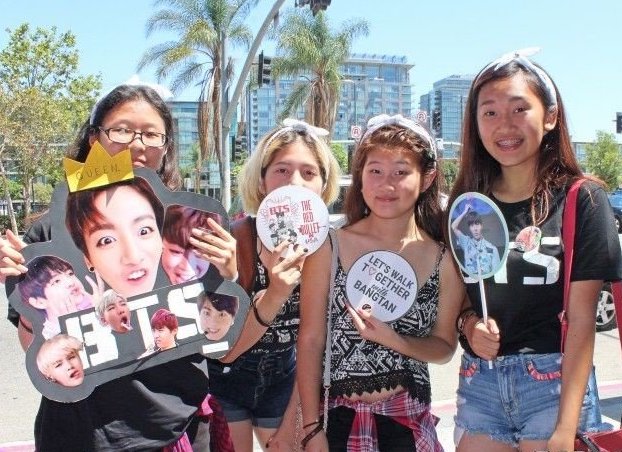 IMO, a DSLR would truly tie the look together, but I'm not asking you to drop $800 on a costume. Making one out of cardboard is just as cute and gives the perfect touch of campy.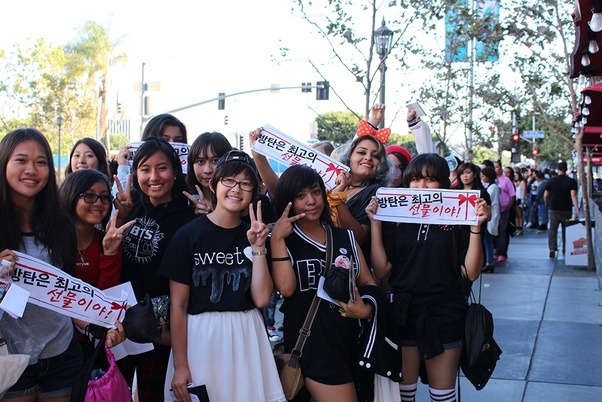 The beauty:
Nothing says "I've been waiting in line for *daysssss* for this fansign" like tired eyes. To replicate this with makeup, take a gray shadow and lightly fluff directly under the waterline and slightly on the lid. Then, using a smaller pencil brush, lightly fluff some burgundy (and I mean LIGHTLY FLUFF with these shades — we're going for "tired," not "demonic"), dark purples, and any other color you'd naturally find under your eyes when you've lost precious sleep.
 

View this post on Instagram

 
For hair, I'd opt for a messy bun — not the cute kind — and a group-themed headband, whether handmade or official merch. Truly anything that makes you think "what would the megastan I'm lowkey scared of do?" and you're set!
In case you need some more fan merch inspiration, check out Nava Rose's genius tutorial on DIY'ing your own BTS merch:
Pageant Queen
This is one of my go-to's 'cause it never fails and can be 100% customizable.
The look:
For fashion, any fancier-looking dress will do. Long, short, it doesn't really matter. If you want peak pageant girl though, a big tulle skirt + a pair of white satin gloves will do the trick. The real magic is found in the sash that you can customize with anything you want. Mine have been adorned with a myriad of ridiculous titles from "Bread Eating Queen" to "Most Annoying" to "Miss Halloween." Get yourself a bouquet of flowers, and you've got yourself a COSTUME!
 

View this post on Instagram

 
The beauty:
Glitter. Lots and lots and LOTS of glitter! Really do up the eyes with this look: bright shadow (preferably a shade that matches your dress), fake lashes, and a glittery topper are optimal for this look. I also like to do a heavy-handed, pinky blush with a super glossy, super bright lip.
Overly-curled ringlets are the way to go in terms of hair, especially if they're locked in with a glittery hairspray and topped with a crown. Win that trophy, girl!
 

View this post on Instagram

 
"Self-Care" Unni
Cozy AF, luxe AF, need I say more? What you want to go for here is you but on your most relaxing, regenerative day. I love a good high-heeled moment on Halloween, but let's be real here: Is anyone really happy with their choice of a 5-inch platform the day after? Issa look but OUCH.
Personally, this is my favorite costume I've ever thought of. Am I a genius? Maybe. Am I quitting my day job to start a last-minute costuming business? No, but this definitely almost got me to that point.
The look:
It starts with a robe, pjs, and slippers. Literally the most comfortable possible costume you can think of, no? We're aiming for comfort and ease here, so don't trip over getting brand new everything (unless that's your style, then go for it!). Accessories like a cute cloth headband, sleeping eye mask, magazine or book, and face mist are great options to take it over the top.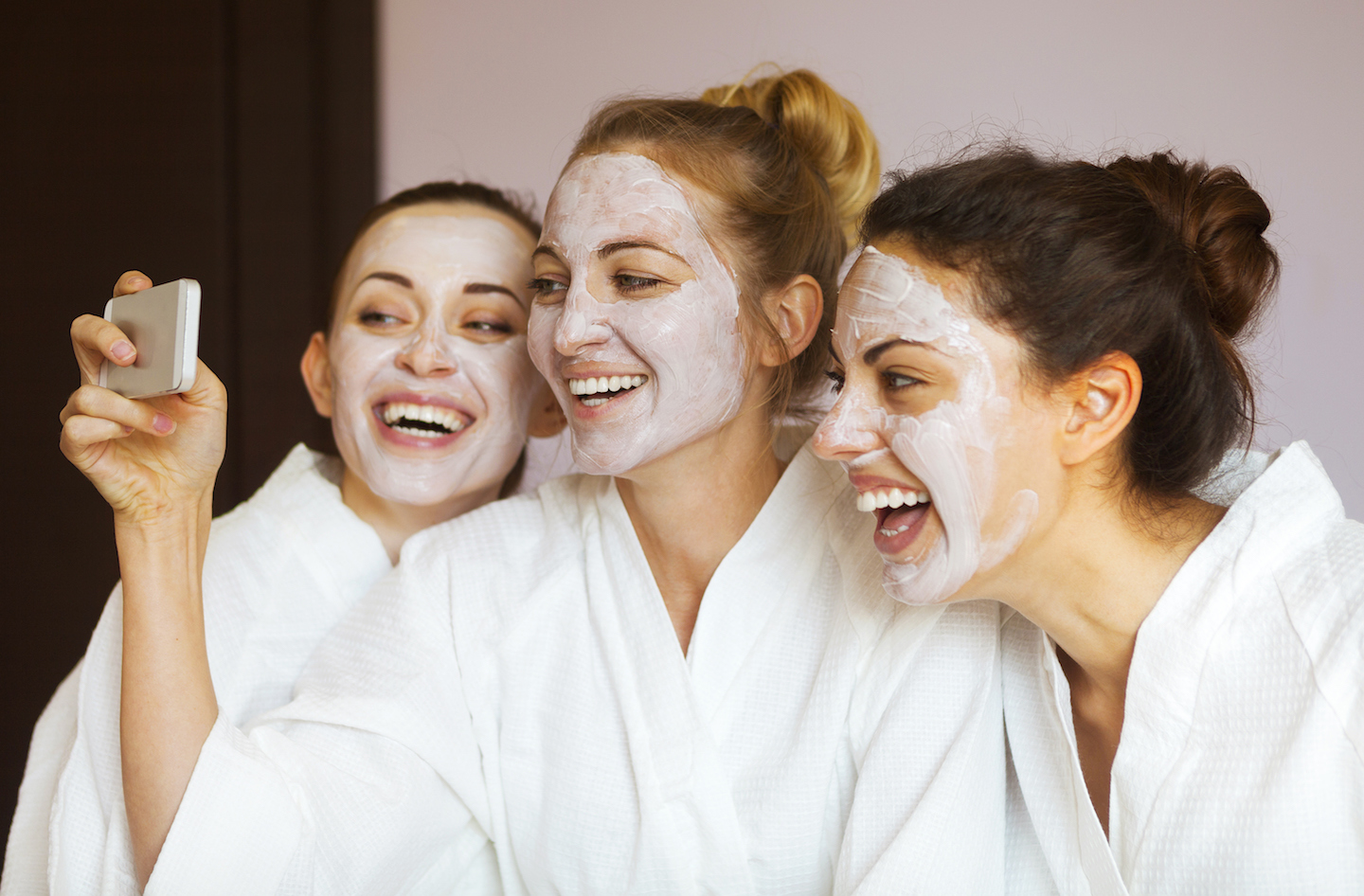 The beauty:
I really wanted to recommend wearing a sheet or clay mask all night, but 1) wearing a mask for too long can actually have adverse effects on the skin, so let's not, and 2) a girl/boy/person's gotta eat and drink! Parties are supposed to be fun, and moving your face during a masking sesh creates the complete opposite of that.
For those reasons, I would opt for green, pink, or white face paint — basically, any shade that replicates a clay mask. I stock up (hoard) on drugstore face paints and cream makeup during Halloween time because they're cheap and effective, but you can also scrape some eyeshadow into any light-colored cream product for a similar effect. DIY or bust!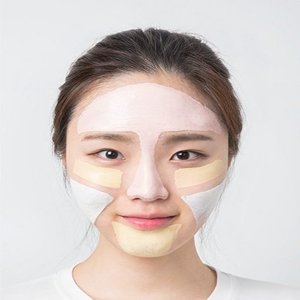 You can have tons of fun with this and do a multi-masking look, too! Application is exactly the same as a traditional clay mask: Just paint on, avoiding the eyes, brows, and lips — and boom! The look is done! Easy, right?
Just because I'm extra, I would definitely throw on some super fancy-lookin' lashes to complete the ~beautified~ effect. I know I just said "comfort," but come on, it's gonna look cute as EFF and you know it. Halloween is all about FANTASY, baby!
Do you have your Halloween costume yet? Let us know your plans for the spooky season! Oh, and if you use one of these ideas, don't forget to post a pic in the community section and tag me @Miranda Rico so I can see!
---
Author: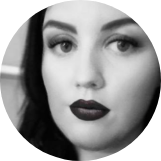 Miranda Rico
Miranda is a 20-something writer who enjoys spending any and all of her disposable income (and time) on traveling to hunt for undiscovered beauty gems. When she's not on the search for beauty products, Miranda can be found binge watching Law and Order: SVU and drinking copious amounts of iced tea. You can find her excessive selfie collection, travel diary, and other musings around her hometown of Los Angeles on Instagram @armbar.
---
Comments