Before You Go Ew — Horse Oil May Be the New Snail Slime in Your Skincare Routine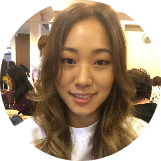 Angela son
Oct 01, 2018
---
Thought horse oil as a beauty ingredient was a fleeting fad or just another ew ingredient sure to pass? Well, think back to what you thought of snail slime when you first heard of it. Because like snail, horse oil is here to stay. And you're probably gonna love it. Here's why you should give equine fat a go, if you haven't already, and how you can start in a not-so-intimidating way.
---
There's not much I'm not willing to put on my face for the sake of better skin. Birds' nest? Donkey milk? Pig collagen? Snail slime? Bring it on. But when horse oil galloped into the K-beauty scene like a knight in shining armor, I cringed and looked the other way.
Animal byproducts in beauty products is not a new concept — lard in soaps, beetles in red lipstick — so why my hesitation? First, I love horses. Second, I never ate horse meat so the idea of horse fat didn't sit well with me. Third, it just sounded too gimmicky.
Thankfully, horse oil stuck around long enough for my stars to align, and I somehow ended up getting my hands on a horse oil product (which I'll share about below). I was so impressed that I did a little more digging to see for myself what the hype was all about.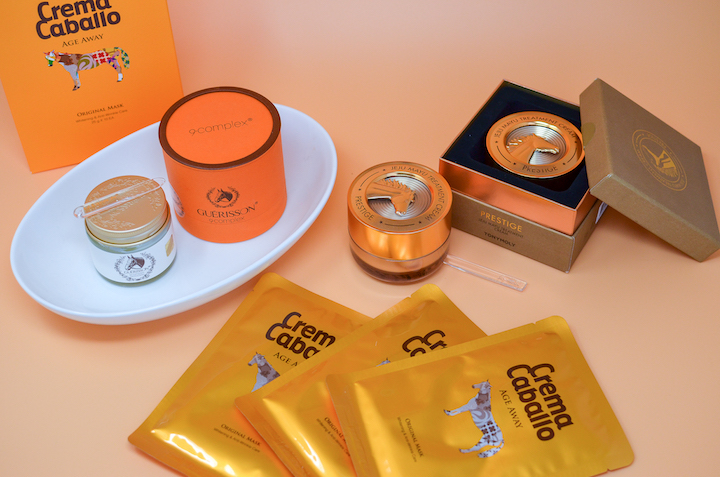 What is horse oil?
Horse oil is very much what its name suggests — oil rendered from the fat of real horses.
A moment of silence, please.
Apparently, the craze over this equine extraction started thousands of years ago in ancient Asia. It was used to treat mild skin problems like dermal irritations, cuts, burns, and even hair loss.
Today, horse oil is still popularly used in beauty products, especially throughout Asia, and over the last few years, the bizarre ingredient has made its way into the Western spotlight.
But is horse oil actually good for your skin?
Yes! Horse oil is a fat derivative and contains more linolenic acid than the fat of cows and sheep. If it's your first time hearing of linolenic acid, just know that your skin loves this stuff. It's an essential fatty acid usually found in plants and nuts that boosts skin's natural barriers and boasts anti-inflammatory properties.
What's more, horse oil is actually similar to the sebum secreted by human skin in terms of palmitic acid and stearic acid content. Both contain relatively small amounts of the acids, unlike other livestock animals. The similarity to human sebum is crucial, as it makes horse oil an especially absorbent topical ingredient.
Studies also show the advantages of applying horse oil to skin. In this study, horse oil was found to improve the synthesis of Type I collagen, which is the protein associated with skin elasticity and wrinkle prevention. Another study showed it served as an anti-inflammatory for skin.
With science backing up horse oil's powers to improve skin's protective moisture barrier, elasticity, wrinkles, and sensitivities, it's no wonder the horse oil trend is not going anywhere.
Wait, but does it harm horses?
Horse oil is a byproduct of horse meat, which means horses must be killed in order for their oils to be used as a beauty ingredient. However, horse oil is extracted from the fat of horses that are already farmed and processed for the purpose of meat consumption in countries throughout Europe and Asia.
Farming horses for oil would be too costly, as horses contain a relatively low level of fat. Thus, the animals are killed for food, as other livestock are, and their oils are extracted from the byproduct in the process.
Test it out
If you're okay with an animal-based oil but not ready to commit to something as serious as straight horse oil cream, a sheet mask is an easy, comfy way to get your feet wet.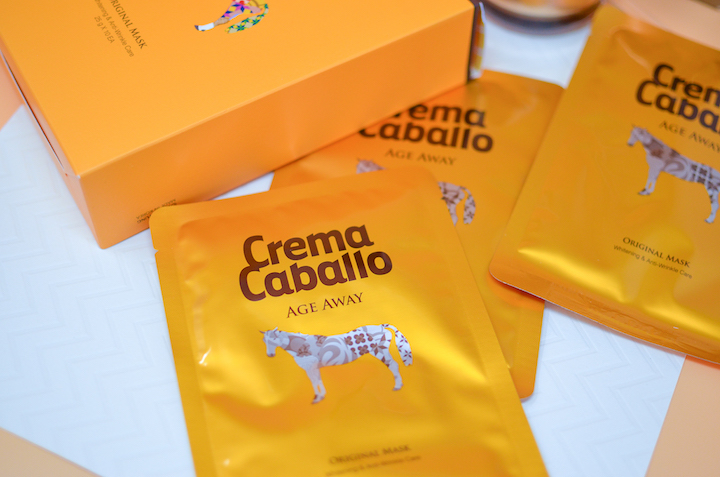 In fact, the Crema Caballo Age Away Original Mask was my first foray into the equine beauty world, and I was thoroughly impressed.
I was expecting an oily and greasy mess, but when I opened up the package, I was pleasantly surprised. The sheet mask was drenched in a generous amount (enough to apply a layer over my face and neck pre- and post-mask, as well as on my hands and arms) of super moisturizing, refreshing essence that was not at all sticky or heavy.
The essence is enriched with a premium horse oil sourced from Jeju Island, South Korea's pristine treasure chest of natural resources. As if horse oil weren't unconventional enough, goat milk extract also made the cut, lending its soothing powers to the mask.
The soft cupro sheet promotes a closer cling and better fit for the face, which makes for a more efficient absorption of the essence and a more comfortable masking session.
When I removed the mask after about 20 minutes — I think the mask could've gone longer thanks to the abundance of essence — my skin was visibly dewy with radiant moisture. After patting and patting, my skin felt noticeably smooth, too.
I was so in awe of how moisturized my skin was that I followed up with only a light emulsion instead of the usual evening skincare lineup just to see how my skin would hold up overnight. When I woke up the next morning, most of the visible mul-gwang glow was gone, but my skin felt hydrated, comfortable, and not dry or taut at all.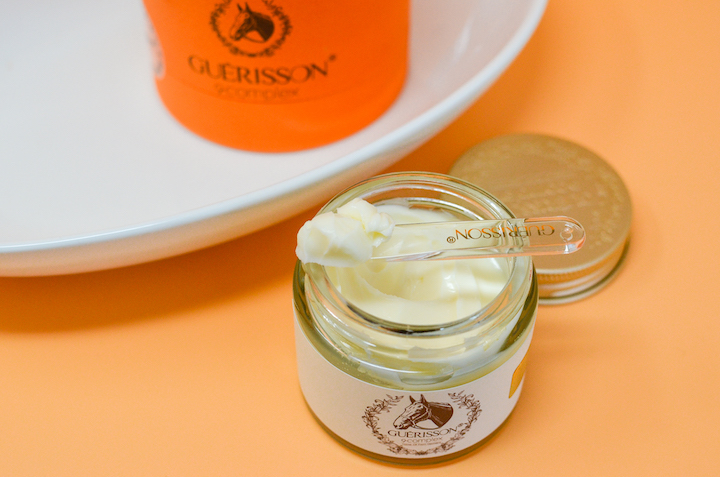 This sheet mask had me after the first 20 minutes, but the next morning, I was utterly sold. Now I'm excited to try other horse oil products like the Guerisson 9 Complex Cream, a thicker butter-like cream loved in Korea for delivering long-lasting moisture and brightening effects. And maybe I'll have the guts to even try the Skinfood sheet mask alarmingly labeled HORSE FAT.
---
Have you given horse oil a go yet? Share your experience with us below!
---
Author: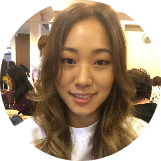 Angela son
---
Comments