From Snail to Probiotics to Lime Coke (!), Koelcia Is Sure to Have Something You're Looking For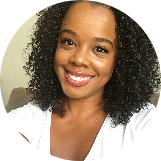 Sheryll Donerson
Oct 06, 2018
---
Exfoliation? Hydration? Microbiome-friendly? Yes, yes, and yes! Koelcia has something for everyone — even a lip color (or five).
---
*taps mic* Is this thing on?
*clears throat* I'd like to introduce Beautytap's latest brand curation: Koelcia! *THROWS CONFETTI EVERYWHERE*
In K-beauty's ever-evolving world, there's no shortage of brands, and Koelcia (short for KOrea, ELegant, Cosmetic, Ideal, Age) is coming through to save the girls some coins and some skin, OK?!
Koelcia is a very fun, youthful brand. They specialize in cosmetics for women, using the color purple throughout their products to stand for purity and nobility. They are committed to providing functional, reliable, safe and affordable (keyword is affordable!) products to the masses, and they have quite the range of things to choose from: makeup from lip tints and lipsticks to cushion compacts; skincare products harnessing the power of yogurt and probiotics; and even an entire line that's an ode to my youth and clubbing days in college *sobs wistfully*. So let's talk about some products, shall we?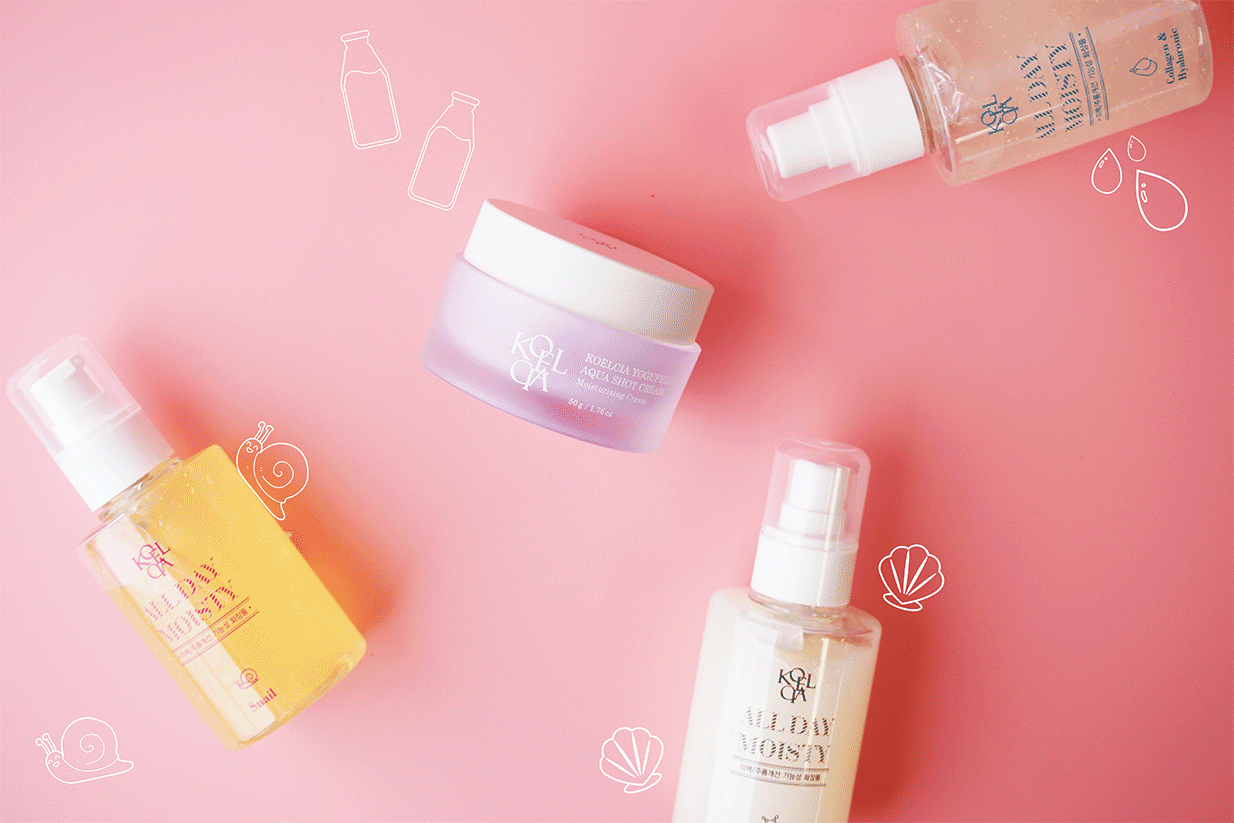 Koelcia is split into three main product lines: the Lime Coke line (GASP), a moist ampoule line, and the Yogufresh line.
Lime Coke line
If you're looking for products that are very, very budget friendly (about $10-17), the Lime Coke line is for you. It consists of an oil cleanser, a peeling gel, peeling pads, and a cleansing foam. The cleansing oil is definitely a mood. I know cleansing oils are a pretty simple and no-fuss product, but I'm very to particular about mine. I hate runny, liquid-y, waxy oil cleansers that don't rinse off well and leave a film. Well, this one is none of those things! It's quite thick and contains water chestnut extract to help suppress excess oil production, cinnamon extract to improve the skin's elasticity, and white willow extract that acts as an anti-acne ingredient. And what's best is that is actually, really does smell like a lime Coke, which makes me really, really nostalgic for my college days when I downed rum and cokes like a mad woman.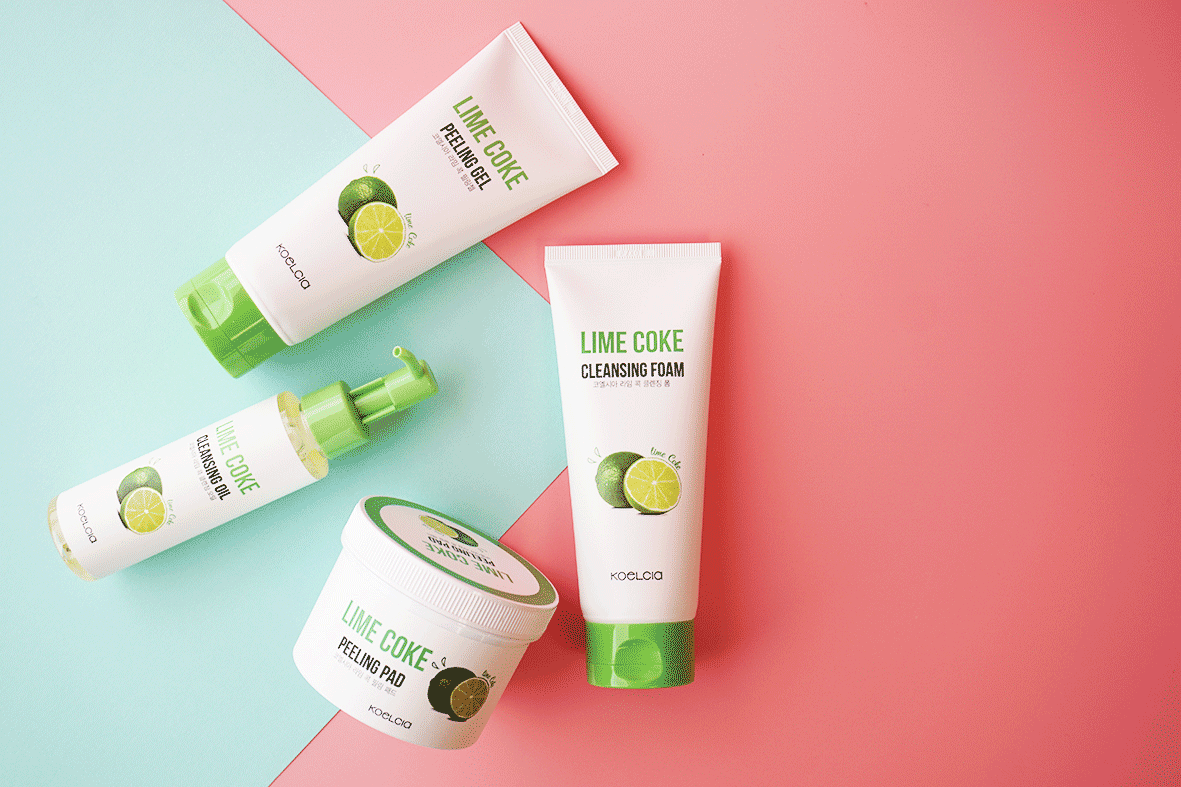 The Lime Coke Peeling Pads are also pretty awesome. They are basically a souped-up, much more gentle Stridex pad THAT SMELL LIKE LIME COKE. They have two sides, one smooth and one embossed. Use the embossed side if you want some of that extra exfoliation power from the ridges, then swipe gently with the soft side. You can even use them on other parts of your body that can use some extra exfoliation love, like your feet or elbows. They are quite hydrating and don't dry out my skin like Stridex pads do.
Yogufresh line
Now, let's move on to the Yogufresh products! So Koelcia patented a new type of fermented whey that they use in both the Yogufresh products, the Aqua Fresh Shot Cream (slightly lighter for more oily/combination skin) and the Timeless Cream (a little more hydrating for firmer, bouncier skin). Each cream harnesses the power of probiotics (the hot, new beauty ingredient wooo) to hydrate and moisturize the skin.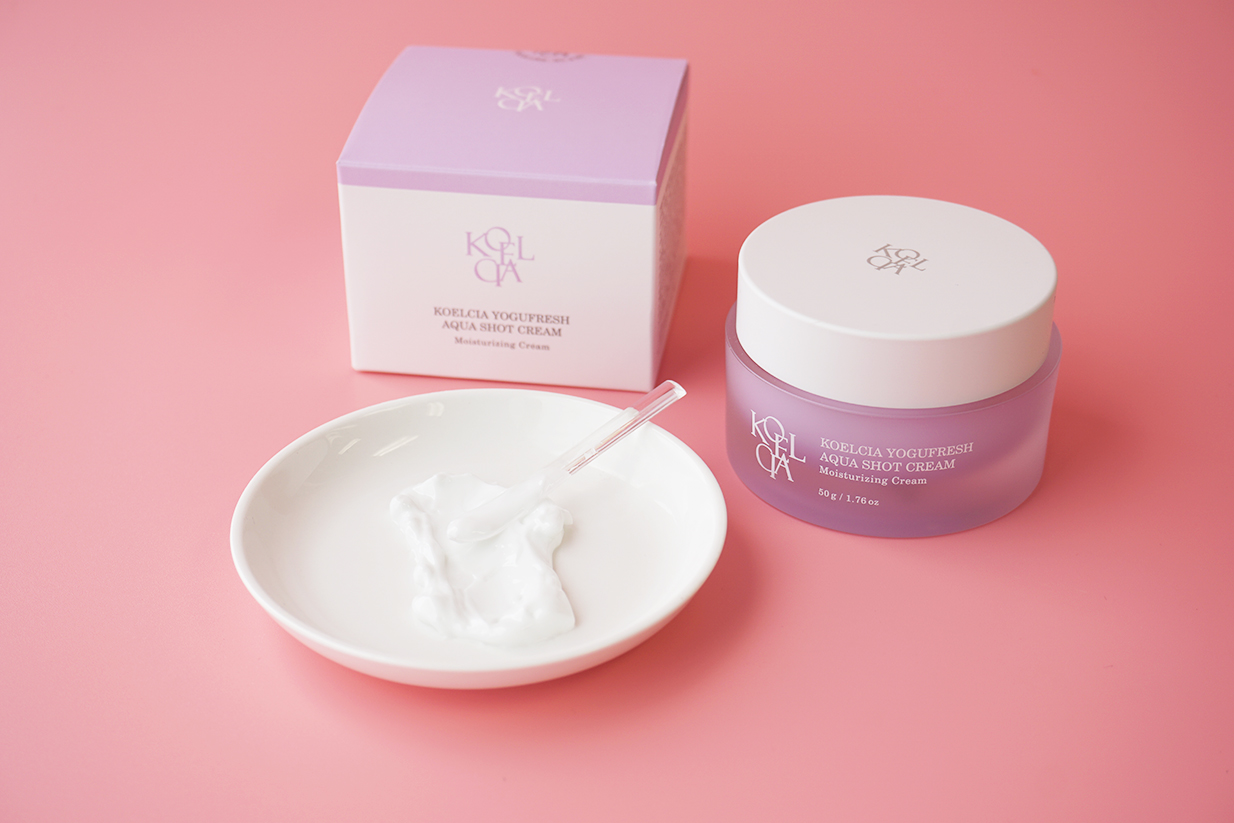 Both creams have a really smooth texture, very similar to Greek yogurt. Both scents actually smell a lot like blueberry frozen yogurt, which is also another big mood. Both creams also sink into the skin pretty quickly without any stickiness. If you're in the market for an affordable, very nice moisturizer (for day or night), these are good ones to try.
All Day Moisty Ampoules
Last, but certainly not least, are the All Day Moisty Ampoules. Not gonna lie, these ampoules have the worst product names ever, BUT they are really nice.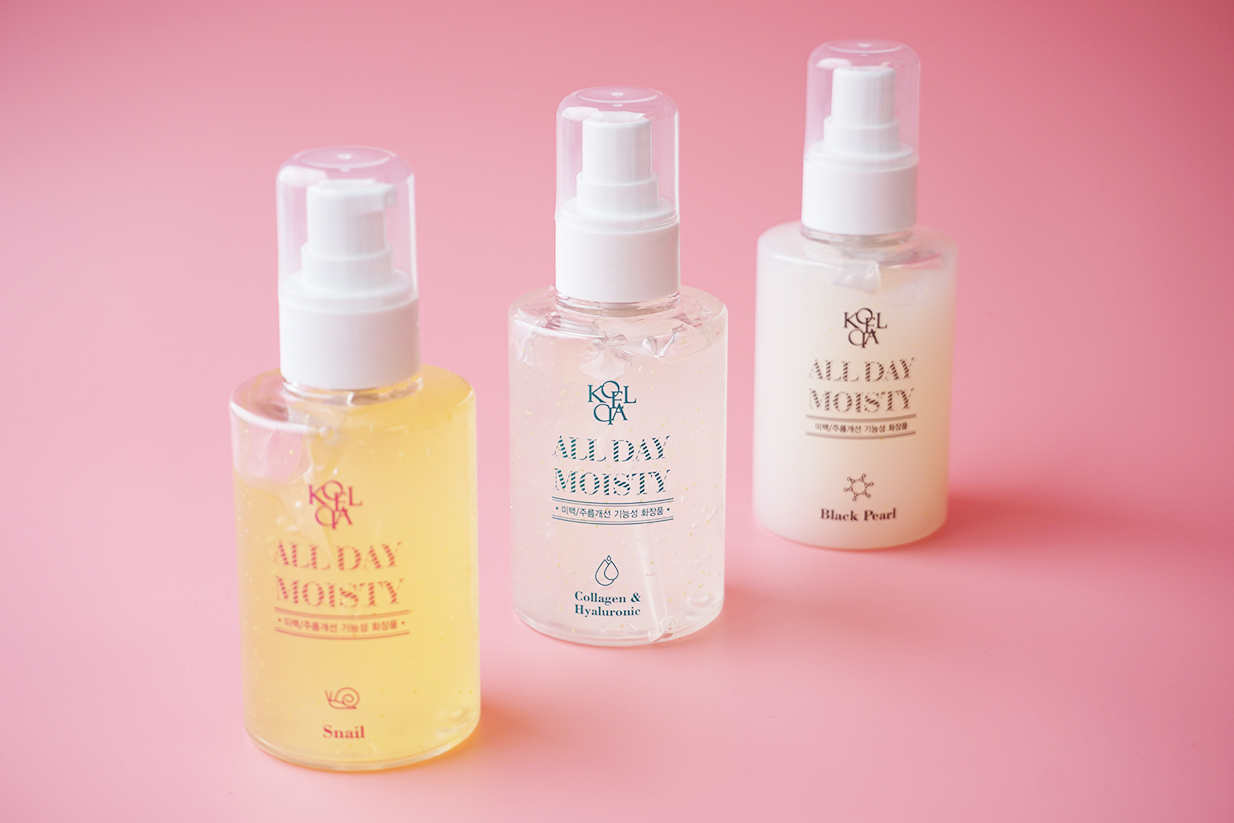 There are three different types: snail, collagen and hyaluronic acid, and black pearl. The snail ampoule contains snail extract (of course), as well as galactomyces ferments (WEEEE!). The collagen and hyaluronic acid one is excellent for sensitive and dehydrated skin, and if you wanna feel like a bad bitch, then the black pearl flavor (with tons of botanical extracts and black pearls, of course) is the way to go.
Are you ready to try Koelcia? Let me know in the comments!
---
Author: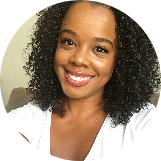 Sheryll Donerson
Sheryll Donerson got her start as a beauty writer by writing K-beauty reviews for her blog, The Wanderlust Project. These days, she's lifting heavy weights, eating tacos, drinking (too much) coffee and is 1/4 of the beauty podcast, Beauty Beyond Basics (or Triple Bees for short). You can find her on Instagram and Twitter at @sheryllrenata.
---
Comments