Rootree: Finally a K-Beauty Brand That's Organic, Cruelty-Free, Vegan, & Super Effective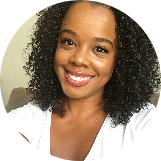 Sheryll Donerson
Oct 20, 2018
---
There's a lot of choice in K-beauty, but considering how much Korean brands love natural ingredients, when it comes to truly organic, cruelty-free, vegan, eco-friendly, and chemical-free brands, they're not that easy to find. Enter Rootree. Dedicated to the earth, the forest, and everything from root to leaf, Rootree is not only truly natural, they're legit effective.
---
I try a LOT of skincare. A lot. Not only is it a part of my job as an editor at Beautytap, but trying out, using, and purchasing new skincare is like one of my top three greatest joys (no lie). I love beauty. I love skincare. Bury me with a coffin full of Sulwhasoo, please and thank you.
So out of all the skincare I try, most of it falls into the "ooh, I really like this. BIG MOOD. SO GOOD" territory. Very rarely do I absolutely hate something, and rarely does something make my OH MY GOD BEST THING I'VE EVER PUT ON MY FACE list. Some products on the latter list include the Original Missha First Treatment Essence, the Su:m37 Rose Cleansing Stick, the Su:m37 Cleansing Balm, any type of mandelic acid, pretty much everything from COSRX … and … *drumroll*
EVERYTHING FROM ROOTREE.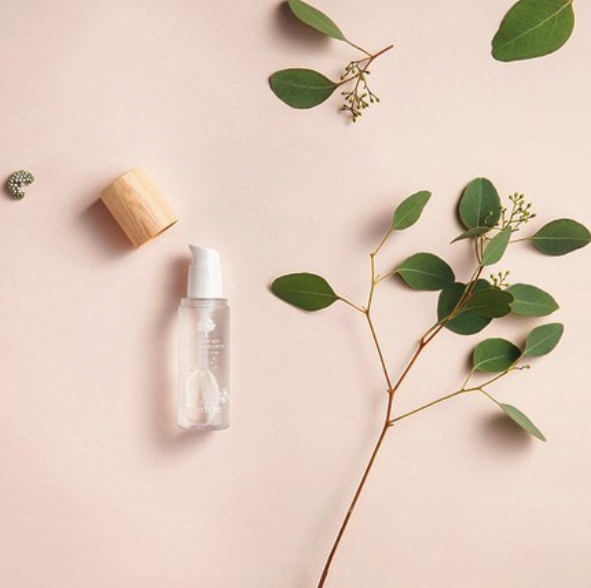 Who or what is Rootree? Well, I'm so glad you asked! Rootree is a K-beauty brand dedicated to bringing all the benefits of the forest to your face. I know, I know, this sounds absurd, so let's just talk through it for a second.
Rootree was founded in 2001. Their brand philosophy is (in so many words) to deliver the benefit of the trees in the forest to improve your skin's health by allowing it to "rest." So the theory is that the forest and the trees allow people to breathe and relax (forest bathing is a thing, after all), and by harnessing ingredients from the forest, we can also allow our skin to "take a rest," as they say in Korea. I mean, I live near a forest and a river and I always feel hella relaxed after a hike, so maybe they are onto something here.
But more importantly, Rootree is an organic, cruelty-free, natural skincare brand. They don't animal test or use any type of animal or animal byproduct, and they only use recyclable resources and materials for their packaging. They are free from 11 different types of harmful chemicals, use no artificial fragrances, and source all of their natural ingredients from Jeju Island in Korea. Notable ingredients include camphor tree, which is great for calming irritated skin; chrysanthemum, an antibacterial and anti-inflammatory powerhouse; and Sasa quelpaertensis, a dwarf bamboo grass from Jeju that helps synthesize collagen and brighten the skin. The brand even uses a specific type of wood (beech, to be exact) to craft the caps of their bottles, as it represents elasticity and longevity, two things they hope to achieve in your skin with their products. We stan a thoughtful beauty brand!
 

View this post on Instagram

 
Side note: Rootree's packaging is stellar. I mean, it's all frosted plastic or glass and wood caps and tops. It's so chic and minimal and totally #instashelfieworthy. It all feels expensive, too — weighty and sturdy. Don't you just love that? I know I do.
Rootree's product line is made up of 19 items split into five different lines:
1. Camphorganic line
Based all around the camphor tree, which is known for its longevity. It helps firm, calm, and hydrate the skin. This line is for all skin types, even sensitive skin! This line is a wee bit more pricey than the rest.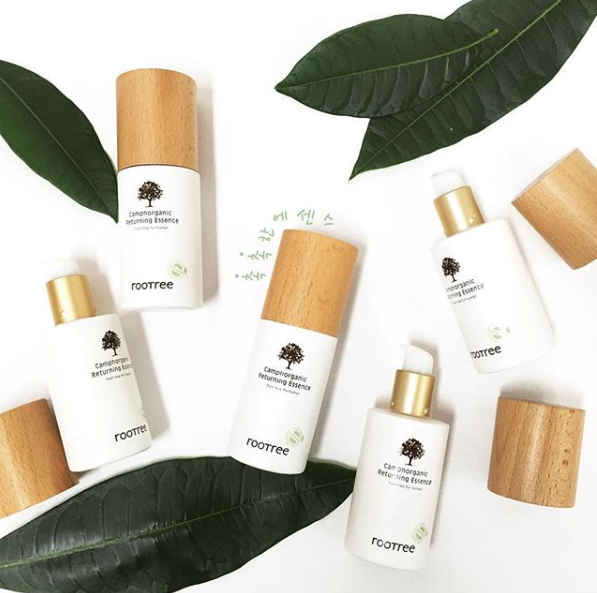 2. Cryptherapy line
Jeju's crytomeria (aka cedar tree) is the star of this line. Extracts from this tree help with inflammation and gives it a sort of nutrient boost, so it's able to repair itself more efficiently.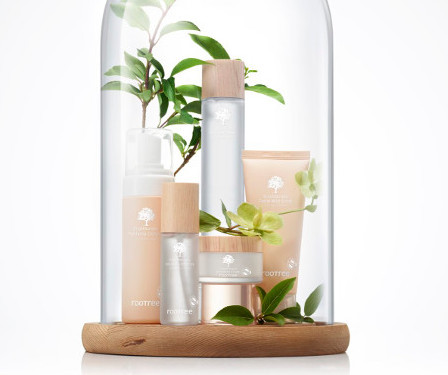 3. Mobitherapy line
Uses extracts from the Korean royal tree, Dendropanax morbifera, which is anti-inflammatory and antibacterial. This line is ideal for brightening and fighting wrinkles.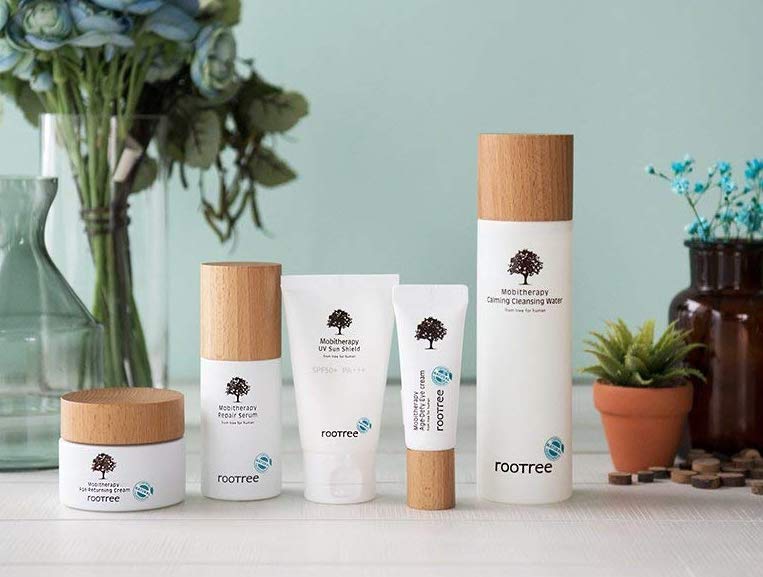 4. Treetherapy line
All the sheet masks! There are two to choose from — the Hydrating Care and the Lifting Care.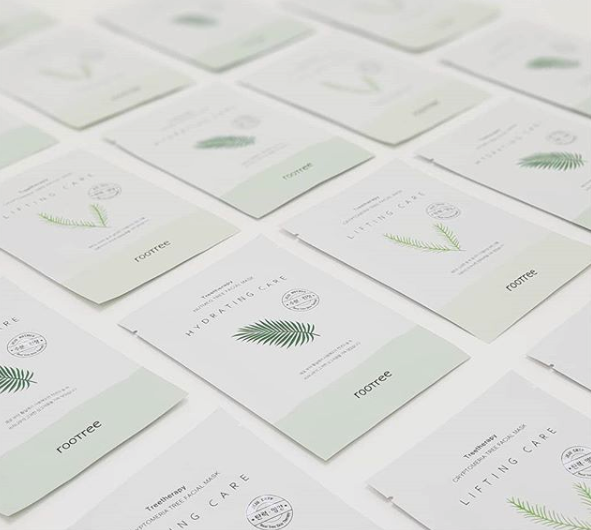 5. Golden Tree Edition line
All beauty brands have that one prestige line, and this is Rootree's. It only contains one product, the Gold Tree Prestige Empress Cream. It contains 24k gold, fermented truffle extracts, and golden cocoons. I didn't even know golden cocoons existed but listen, I AM DOWN to slather this all over my face.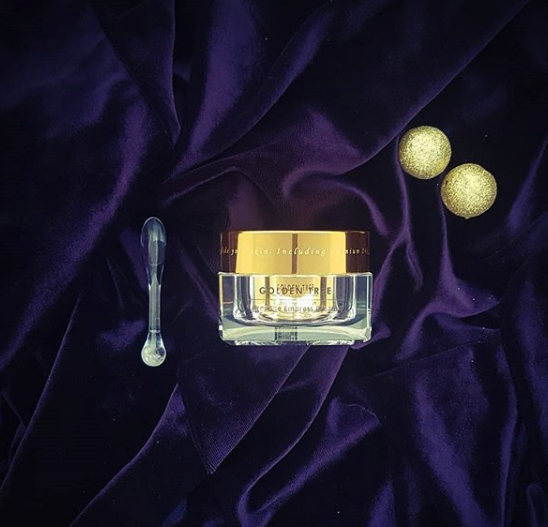 So far, I've tried the Cryptherapy Facial Mild Scrub, which, TBH, I was not initially enthused about because scrubs aren't really my jam, BUT this one is like one of those pilling scrubs where the "dead skin" kinda pills up and rolls off. It was super satisfying and not harsh or abrasive at all. It makes my skin sooo soft and smooth and glowy. Rootree made me enjoy scrubs again, and that is NO small feat. Woohoo!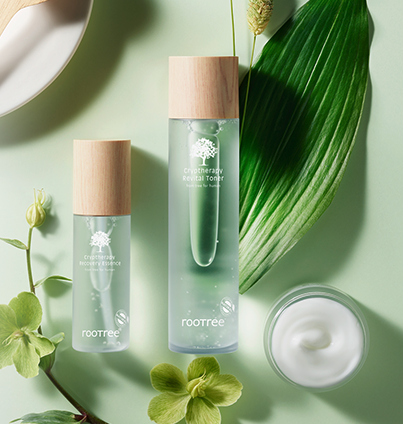 The Cryptherapy Toner is also another mood. Winter is coming, girls, and this toner (with 87% natural ingredients and patented wheat grass extract) will be the perfect addition to your skincare collection. It's slightly viscous and insanely hydrating. I love to use like two or three (or four, let's be for real here) layers of this in the AM after the gym session, or at night after I've done my BHAs and AHAs. My skin seems to drink it up and I'm left with the most beautiful, dewy glow. I can't get enough.
For me, the Camphorganic Refreshing Emulsion is the star of the show. I'm going to be honest and say that I actually hate the packaging and wish it was in a pump bottle, BUT. The emulsion itself is like angel and unicorn tears being pressed into your face. It's SO silky, so smooth, SO moisturizing. I legit audibly gasped when I first put it on my face. If you're ridiculously oily, you may want to steer clear as it does leave a little sheen, but I've been embracing the sheen for fall and loving it.
So let's hear it. What are you planning on buying from Rootree? Let me know in the comments!
---
Author: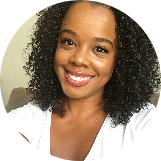 Sheryll Donerson
Sheryll Donerson got her start as a beauty writer by writing K-beauty reviews for her blog, The Wanderlust Project. These days, she's lifting heavy weights, eating tacos, drinking (too much) coffee and is 1/4 of the beauty podcast, Beauty Beyond Basics (or Triple Bees for short). You can find her on Instagram and Twitter at @sheryllrenata.
---
Comments