Yes, Even My Scar Care Involves a Multi-Step Routine (Double Cleansing Included)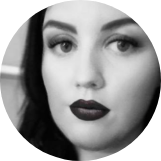 Miranda Rico
Oct 31, 2018
---
When Beautytap's social media intern Miranda decided to go under the knife, she knew she had to take some serious steps to ensure that the resulting scar healed properly. So she did what any K-beauty devotee would do: She got right on a multi-step scar care routine. Here's what she did (and the results!).
---
OK, long story short: I got a tummy tuck. After four hours of surgery, I was left with a new body — and a giant new scar to go with it.
Widely known as the most difficult cosmetic surgery to recover from, I'm left with a massive, horizontal mark across my body. It's super textured, dark, and contrasts severely with my super-fair complexion. Despite how happy I am with my results, I just want everything to look the best it can for as long as I can, including my scars.
Like my traditional skincare routine, my scar care routine is multi-step. Here's what I've been doing to improve the quality of my scarring.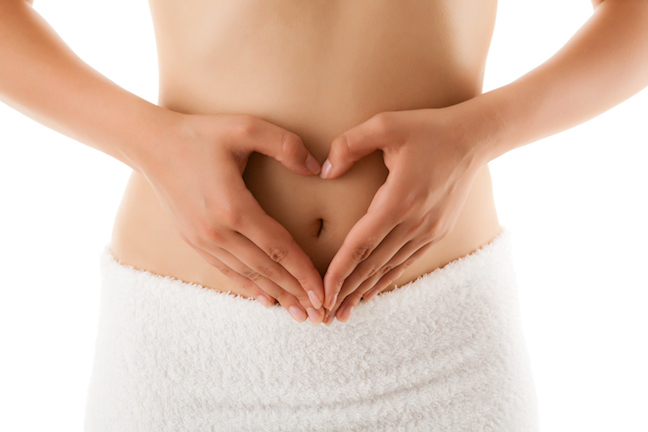 1. Oil Cleansing
It may seem dramatic, but oil cleansing the area does wonders to remove all traces of previously applied product, ensuring the next round can do their jobs properly.
To absolutely no one's surprise, I live and swear by SanDaWha's Natural Mild Cleansing Oil. This is a cleansing oil in its truest form, as literally every ingredient in this product is a natural, skin-loving oil designed to heal. The most prominent is camellia — 61.55% to be exact. As we all know, camellia packs a serious skincare punch and even assists in preventing pitting (deep crevices within the scar).

Before showering, I take a generous amount — around four to five pumps — and use circular motions to drench the area. I further massage the area before using my regular body wash.
2. Moisturize
We all know that moisturized skin is better skin. While this won't fade pigmentation, well-moisturized scar tissue will heal faster and possibly diminish its overall size.
Per the suggestion of Beautytap Editor in Chief Anna, I started applying pure Vitamin E oil to the area daily and have been noticing some impressive results.

I use a liberal amount of Beauty 360's pure Vitamin E oil and mix it with Embryolisse's Lait-Creme Fluide, my everyday lotion. Using a creamier lotion as a carrier helps ensure the oil spreads effectively; the Fluide's softening benefits don't hurt, either.
This combo definitely takes a while to soak in; the lotion is thick and the Vitamin E even more so. Because of this, I like to put it on immediately after I dry off from showering and wrap myself in a towel so it can fully absorb during my long-as-hell skincare and makeup routine.
3. SPF, SPF, SPF!
Should you pick only one of these steps to follow, make this one it. Sun exposure is your scar's worst enemy, which means SPF is beyond essential.
Even if you aren't planning on exposing your scar, it's still important to apply SPF. Scars are still considered "fresh" for around a year, meaning they're ripe for darkening, thickening, and other unwanted results. This was also the most recommended option by my surgeon — even a few minutes in the sun can do some serious damage, so it's best to be safe than sorry.

My personal favorite is IPKN's Lite Daily Sun Gel; it's a comfortable face and body formula that provides SPF 50+/PA++++ protection. The texture is super spreadable and quick-absorbing, so there's no excessive wait time between application and getting dressed.
The Results
For some reason, I didn't think to take a "before" picture — oops! But here's my scar in its current state (warning: the squeamish might want to zip past this part):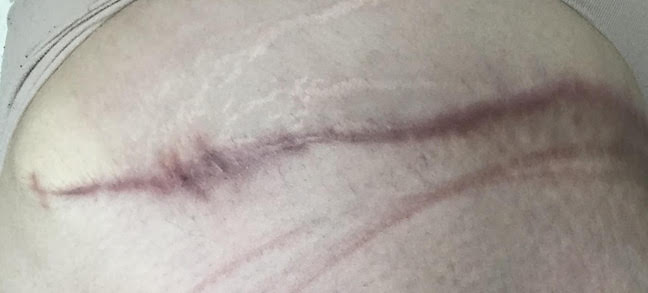 Here's what I know, though: My scar is in much better shape than my fellow TT'ers. According to my surgeon, the texture, color, and size of my scar is significantly less than the typical two-month post-op patient.
My main goal is to fade the color completely; my wallet and I are trying our best to avoid any laser treatments, so it's comforting to know I'm ahead of the healing game.
Have you ever successfully faded a scar? Share the products that helped you with your scar care in the comments below!
---
Author: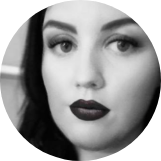 Miranda Rico
Miranda is a 20-something writer who enjoys spending any and all of her disposable income (and time) on traveling to hunt for undiscovered beauty gems. When she's not on the search for beauty products, Miranda can be found binge watching Law and Order: SVU and drinking copious amounts of iced tea. You can find her excessive selfie collection, travel diary, and other musings around her hometown of Los Angeles on Instagram @armbar.
---
Comments