Psst! Looking For Quality, Affordable K-Beauty Dupes? Then Unlock Secret Key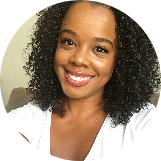 Sheryll Donerson
Oct 28, 2018
---
Sure, Secret Key is super affordable, and they dupe a lot of the best of K-beauty. But does that mean they're not effective? You'd be surprised.
---
I've talked a lot recently about how amazing that first Missha First Treatment Essence was. It's not that the new one is bad, but the first one was truly something special. Niacinamide. Licorice Root. That good ol' slightly fermented rice smell. Sigh.
On my search for reliable dupes, I stumbled upon the brand Secret Key. Secret Key is like a mash-up of The Face Shop, Missha, and Etude House — you know, your quintessential road shop stores. And like most road shop brands, they have an insane amount of products and product lines. However, one of their most iconic and most popular products to this day is their own version of the ever-so-popular Missha FTE, the Starting Treatment Essence. They duped it, and it became its own force to be reckoned with. But we'll talk more about that in a second.
Secret Key was founded in 2006 and is dedicated to providing quality skincare at affordable prices. They are all about the whole nature + beauty = amazing skincare thing, which I am DOWN for. I stan a good company that actually cares about what goes in their products. If you're a fan of good ol' retro Korean beauty brands (I feel bad saying Missha is retro now … but it kinda is), then you'll be a fan of Secret Key.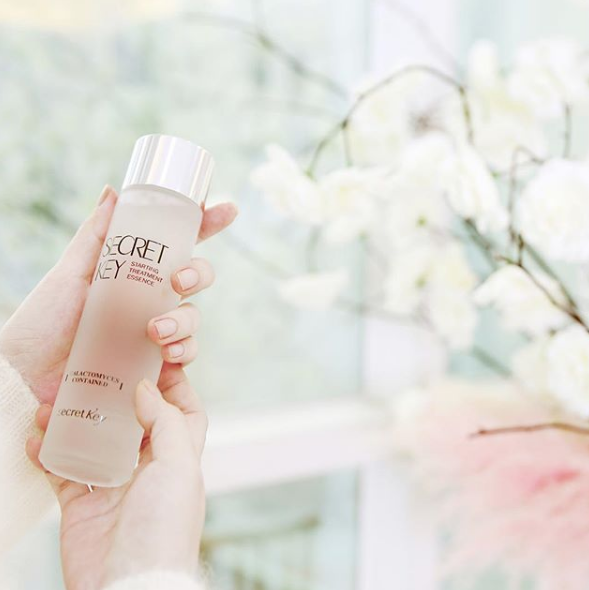 I think Secret Key is a great brand for K-beauty newbies, for K-beauty pros who want to start their friends and families off with a Korean skincare routine but don't want to spend a ton of money, or for people who are looking for really good dupes on popular products.
Secret Key has a lot of different product lines, but their most popular are the Starting Treatment line and the Snail Repairing line. Let's dig in!
Starting Treatment line
The most popular line from Secret Key is the Starting Treatment line, which is an exact dupe for Missha's First Treatment Essence line but at a fraction of the price. The Secret Key Starting Treatment Essence doesn't contain parabens, artificial fragrance, dyes, animal oils, or mineral oil, and is chock full of galactomyces ferment goodness — about 94% to be exact. This yeast has been proven to be an effective ingredient to combat dullness and to greatly increase the skin's moisture levels. It's the third ingredient on the list, so you know you're getting the real deal.
Other ingredients include aloe vera gel, chamomile flower extract, centella extract, green tea extract ... the list goes on and on. The price point + the ingredient list = a really great deal. I bought a bottle of this ages ago and was REALLY surprised at how well it worked. It gave me that magical FTE glow that I'd been longing for. It's great for all skin types, unless you are not a fan of galactomyces or fermented ingredients. To use, apply after cleansing and gently press it into the skin.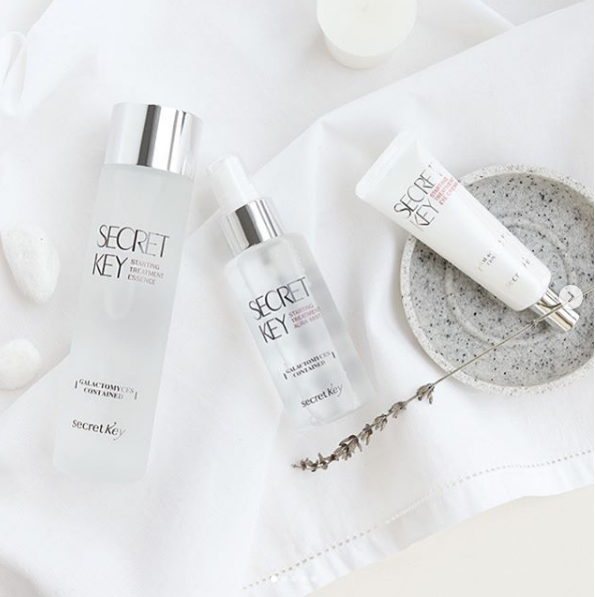 There's also the Starting Treatment Eye Cream, which is pretty freaking amazing, if I do say so myself. Eye creams and I have a pretty tumultuous relationship … I use them for a couple of weeks, and then I just get lazy. This eye cream is not only really affordable but it's extremely soothing. I don't have dark circles, but sometimes my under eye area can get a bit dry, so I just tap, tap, tap some of this on, and boom! Nice and hydrated eyes. It wears reaaaaalllly well under makeup, so on days when I know I'm going to be doing a full glam, I dab some on to make sure my eyes don't get dry while I'm baking my under-eye concealer.
Snail Repair line
Another big product line at Secret Key is the Snail Repair line. I love snails. Snails love my face. So my face really liked this line. My favorite product is the Snail Repairing Gel Cream. It's designed to increase your moisture levels without making your skin oily (by using witch hazel) while also preventing loss of all that yummy hydration (with glycerin, hyaluronic acid and beta glucan) and offering a smoothing and soothing treatment with the snail-y goodness. It's like an extremely affordable mega-dose of soothing, hydrating goodness. I love to use this after my workouts or at night, layered with some rosehip seed oil to take it to the next level.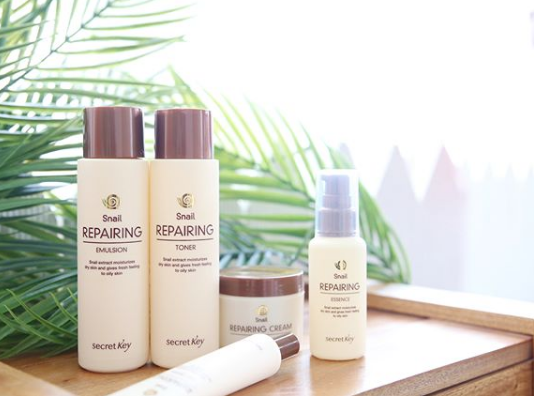 The Snail Repair line isn't limited to just the gel cream. There's also the BB cream, toner, emulsion, essence, foam cleanser, sheet mask, and bar soap, which is surprisingly one of their best selling facial cleansers.
Have you used any products from Secret Key? What are your favorites?
---
Author: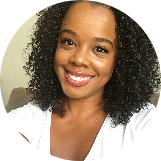 Sheryll Donerson
Sheryll Donerson got her start as a beauty writer by writing K-beauty reviews for her blog, The Wanderlust Project. These days, she's lifting heavy weights, eating tacos, drinking (too much) coffee and is 1/4 of the beauty podcast, Beauty Beyond Basics (or Triple Bees for short). You can find her on Instagram and Twitter at @sheryllrenata.
---
Comments