Get More Out of Your Skincare Routine With These 4 Must-Try Asian Beauty Tools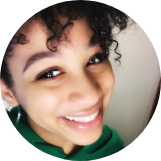 Taylor Davis
Nov 23, 2018
---
If you've been holding off on that pricey jade roller that seems a bit too *extra* to invest your time and money in, Black Friday and Cyber Monday may be the perfect time to try out some of these trending Asian beauty tools. Who knows? They may just become your skin's next HG must-have.
---
Our hands and fingers are our most loved and trusted skincare tools. It seems like they can do it all. Cleansers are massaged using calm, circular motions. Creams and moisturizers are applied with gentle, upward strokes. Eye creams are delicately tapped onto their target. The combination of motions, pressures, and maneuvers seems infinite.
With such capable partners in crime, it may seem frivolous to spend your money on fluffy hair bands, cosmetic cotton pads, and beauty brushes. Why would you break the bank on a part of your skincare routine that is expendable? Although that argument is valid, skincare tools and accessories are important investments that should not be underestimated. They can make skincare application easier, increase the effectiveness of your skincare products, and benefit the health of your skin.
So let's start with these four Asian beauty tools that are absolutely worth adding to your beauty arsenal: the crystal facial roller, a gua sha tool, an Italy towel, and a face steamer.
1. Crystal facial roller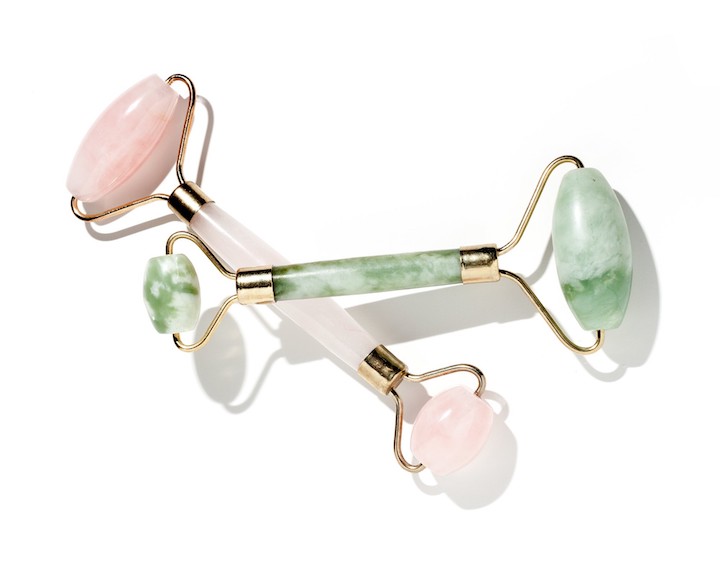 What it is:
Have you ever painted a wall before? Think of this tool as a roller pin for your face. Rather than apply paint, it mimics the cool, therapeutic sensation of a facial massage. Crystal facial rollers usually have two sides: a longer stone for the face and a shorter one for the under-eye.
Although its origins are somewhat vague, the jade roller is often said to have been used in China for thousands of years, prized for its purported healing and protective properties. Present day, the crystal roller can be found in beauty retailers across the globe in non-traditional rose quartz, amethyst, red jasper, and black obsidian.
Benefits:
The face roller is celebrated for its alleged ability to improve blood circulation, reduce puffiness and inflammation, relieve facial tension, brighten the skin, and increase the absorption of skincare products.
How to use it:
2. Gua sha tool
What it is:
The traditional method of gua sha is a body massage that involves a rigorous scraping technique with materials such as honed animals bones, ceramic soup spoons, and jade stones. This practice of ancient Chinese medicine is a little aggressive: Practitioners would often leave bruises on their patients.
The modern facial massage method of gua sha is much more gentle, utilizing firm strokes with sculpted crystals and stones. Facial gua sha is more intense than its crystal facial roller counterpart: If the roller is like a Swedish massage, then gua sha is like a deep-tissue rubdown.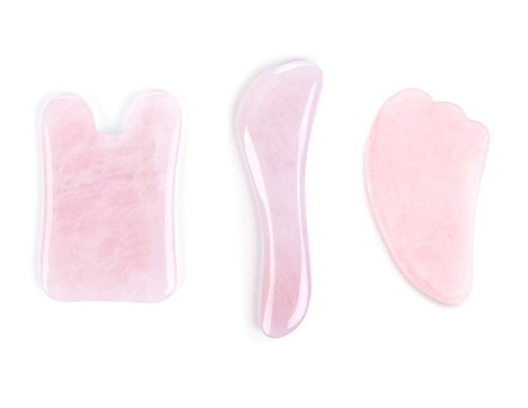 Benefits:
The purported benefits of facial gua sha are endless: It can promote blood circulation, relieve facial and jaw tension, alleviate headaches, improve neck pain,  temporarily slim the face, reduce breast engorgement, and brighten the skin.
How to do it:
3. Italy towel
What it is:
The Italy towel, so named because the fabric for the mitt was initially imported from Italy, is a Korean exfoliating mitt that is rooted in the Korean spa culture. These vibrantly-colored, abrasive rayon mittens are used to slough away dead skin all over the body.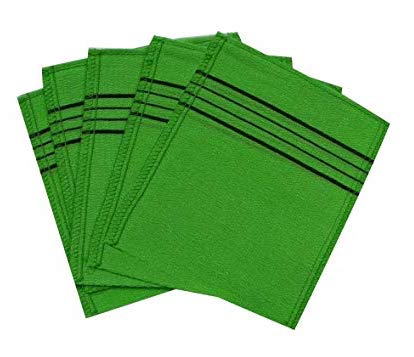 Benefits:
Serious exfoliation and baby-soft, super smooth skin.
How to do it:
4. Facial steamer
What it is:
Facial steaming is pretty straight-forward: It involves immersing your face in a warm cloud of water vapor, usually for a minimum of five minutes. You can use water alone or combine it with herbs for different skincare ailments. South Koreans are known to keep portable steamers on their desks during the fall and winter when the skin is in need of a hydration pick-me-up.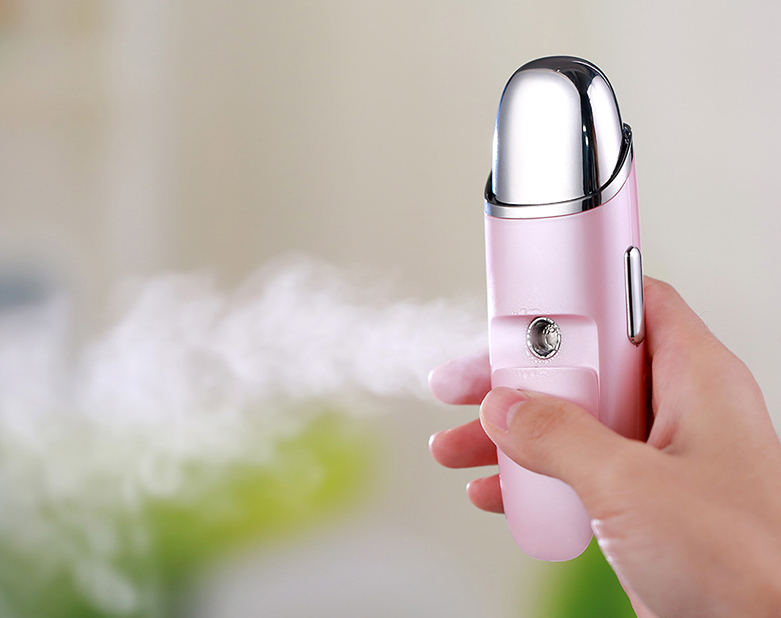 Benefits:
Facial steaming can loosen clogs in your pores, promote circulation, hydrate the skin, prime the skin for product application, and help skincare products to absorb better.
How to do it:
Always follow the directions included with the facial steamer.
Which Asian beauty tools are you most eager to try? If you use any already, do you think it makes a difference? Let us know with a comment below!
---
Author: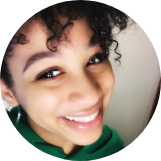 Taylor Davis
Taylor is a writer in New York City with a passion for Korean beauty and investigative journalism. She enjoys practicing her Spanish, anything matcha, and adding to her gua sha collection.
---
Comments