For the Love of Goo: Why Your Skin Is Missing Out If You Don't Have Snail Slime in Your Routine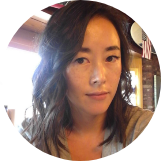 Jude Chao
Nov 07, 2018
---
If you're not already a lover of snail slime, you must have at least heard of the stuff by now. It's pretty much the ingredient that kicked off a worldwide obsession with Korean beauty. And rightly so, because snail slime is not just an of-the-moment passing fad — it's a healing, regenerating, line-plumping, antibacterial, anti-inflammatory ingredient with science to back it up. Here, Jude Chao's ode to her blog's namesake.
---
Are there any K-beauty fans left who haven't heard of snail skincare these days? Probably not. It might be old hat at this point, but it's an old hat that can work wonders for many complexions. And for me, there's no greater wonder in the snail world than COSRX Advanced Snail 96 Mucin Power Essence. Let's look at why, by taking a look at what makes snail so great for skin in the first place.
All about snail slime
There are a lot of shady false equivalencies in skincare. You know what I'm talking about: "This plant contains a substance that makes it blossom FOREVER and if you put it on your face, YOU WILL BLOSSOM FOREVER, TOO." Totally neglecting the fact that you're not a plant, you're definitely not that plant, and that plant isn't topically smearing its forever-blossoming substance onto itself in order to achieve those same results.
Snail slime is a bit different. No, we're not snails, but we're at least in the same kingdom as snails, which makes them more like us than we are like any forever-blossoming plant. Also, snail slime does, in fact, provide its known effects through topical application to the snail.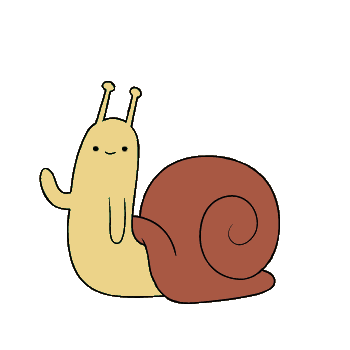 Snail slime (is "mucin" a less disturbing or more disturbing term?) serves many functions for the snail. Most relevant to us, it forms a protective coating on the snail that keeps the snail's skin from drying out, helps shield it from injury, and helps it to heal from injuries incurred while snailing about in the wild. It also lubricates the snail's path.
(Mucin also serves a role in the snail's reproductive procedure, but I already said "lubricate," so I'll leave it at that.)
In my opinion, snail slime's potential for wound healing is one of the major draws. Most of us don't scrape up our skin by sliding around on rough outdoor surfaces all the time, but breakouts benefit from accelerated wound healing, and the regeneration required for wound healing may have promise for anti-aging purposes as well.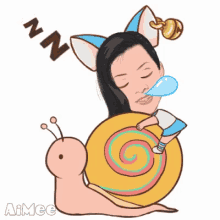 Snail has been recommended to treat wounds since Pliny the Elder in the first century AD. Millennia later, researchers are figuring out why. In a 2016 animal study that goes into detail about the constituent parts of snail slime and how they affect wound healing, researchers explained that "Giving snail mucus can increase the average number of fibroblast cells that can proliferate and binding elements of the extracellular matrix to form granulation tissue so that the number of fibroblasts at the injured area will be more and faster closing." Basically, it enabled the subject's own body to close up the wound more quickly.
In an interesting animal study from 2007, researchers found that "snail mucin played an important role in wound healing as it enhances the skin natural regenerative response on the formation of new tissues, probably through immune response. The smoothness observed in the healing may indicate that the preparation may prevent keloid formation." The smooth-healing effect noticed in this study shows special promise for people who get acne scars easily. These researchers found that a preparation of snail mucin and honey was most effective at wound healing but that snail mucin on its own worked, too.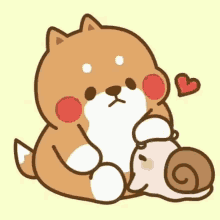 Animal studies are one thing, but human studies are more interesting. In a 2013 2-center, double-blind, randomized, 14 week study, researchers found "significant improvement" in facial wrinkles treated with snail secretion after 12 weeks and even two weeks after stopping treatment compared to placebo. While I'll always consider sunscreen and actives like vitamin C and retinoids to be the first line of defense against visible skin aging for those who care about that, snail slime's promise as a supplementary ingredient is extremely appealing.
On top of those major potential benefits, snail mucin has been shown to have antibacterial properties and may have anti-inflammatory and antioxidant activity as well.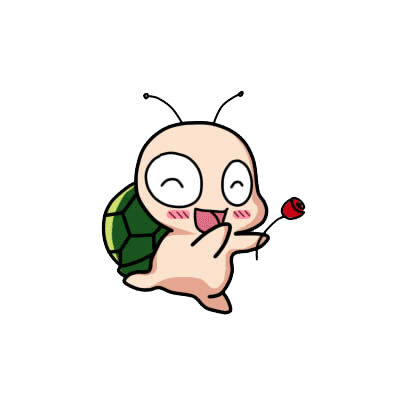 What I'm trying to say here is that snail slime may have gotten popular as just one in a long line of trendy ingredients, but it's here to stay due to some truly outstanding benefits for human skin. Even better, it's not an active that can irritate skin or cause photosensitivity. And it's not expensive!
These days, snail is everywhere. There are snail essences and serums and creams of all kinds, from fragrance-y complicated products with long lists of additional ingredients to the super simple one that I love. There are snail sheet masks and snail BB creams and snail for eyes and snail for hair. But there's only one snail that I reach for again and again, through countless repurchases. That one is COSRX Advanced Snail 96 Mucin Power Essence. Now I'm going to tell you why.
Why do I love COSRX Advanced Snail 96 Mucin Power Essence?
I love COSRX's snail essence above all other snail products I've ever tried for one simple reason: It is the absolute snailiest and most purely snaily snail goo that I've ever had the good fortune to put on my face.
via GIPHY
Other snail products might have ingredients like niacinamide or arbutin to brighten, or adenosine or peptides to claim anti-aging effects. I don't care about any of that in my snail essence. I have other products to provide those results. What I want from my snail goo is snail: moisturizing, softening, lubricating, healing, anti-inflammatory snail.
That's exactly what COSRX Advanced Snail 96 Mucin Power Essence delivers. It's 96% snail secretion filtrate, and the rest of the ingredients are minimal and negligible in the grand scheme of things:
Snail Secretion Filtrate, Betaine, Butylene Glycol, 1,2-Hexanediol, Sodium Hyaluronate, Panthenol, Arginine, Allantoin, Ethyl Hexanediol, Sodium Polyacrylate, Carbomer, Phenoxyethanol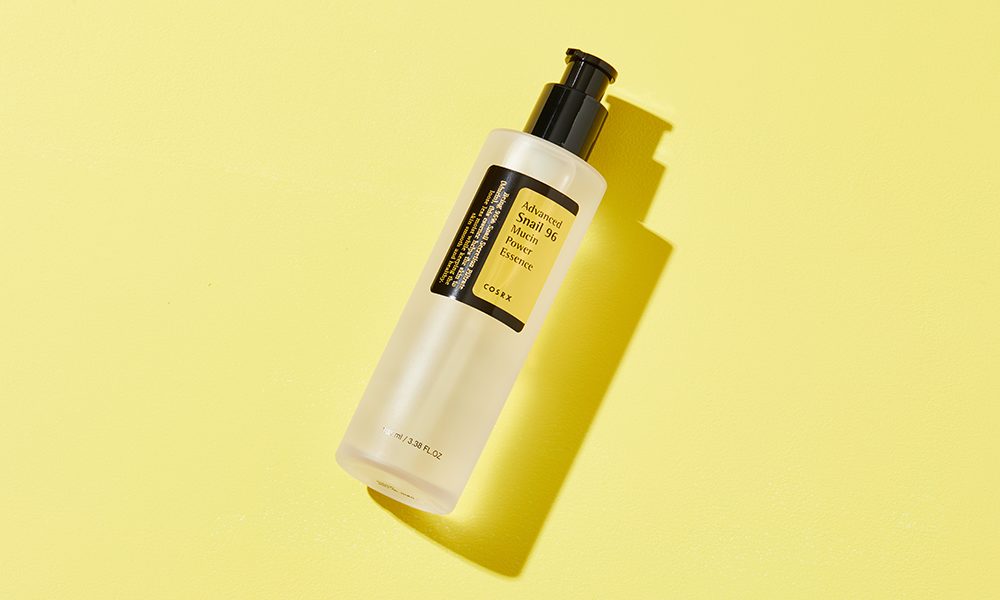 There are some soothing and hydrating ingredients in there, as well as preservatives, but those take a far back seat to that 96% snail secretion filtrate, and that's how I like it. No other snail product, and no other product period, does as much general good for my skin health. My skin is softer when I use it and far less likely to feel irritated from the daily friction of cleansing, makeup brushes, blowing my nose, and being out in the sun and wind, which are what pass for the elements where I live. Product breakouts heal faster and leave fewer to no marks at all. Sensitivity decreases. I even put it on bug bites and small cuts and scrapes.
I've tried a ton of snail products in my day. Some were OK; some I even liked. But none of them has ever compared to COSRX Advanced Snail 96 Mucin Power Essence. I've bought it and emptied it over and over and will continue to buy it until the day it's no longer available, which I hope is never. COSRX's Advanced Snail 92 All In One Cream is a close second, though I use it less due to the fact that I often prefer heavier creams.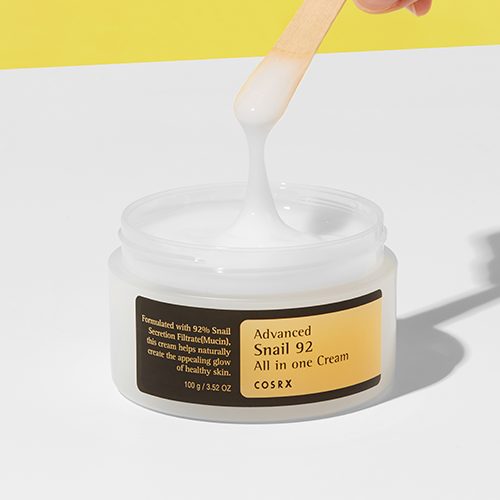 My one caveat with this snail product and any snail product is that there appears to be some crossover between dust mite allergies and snail intolerance. If you have issues with dust, snail may not be for you. As always, patch testing is a must. But if you're ready to see what snail might do for your skin, there's no better place to start than with the simplest and snailiest snail goo out there. Don't be slow about giving it a shot!
---
Now if you're not totally dying to get snail into your routine after all that (seriously?!? Just kidding), no worries. Because what makes the COSRX snail essence so good (quality ingredients, less of what you don't need, and affordable prices) is what makes everything COSRX offers so good. Check out this minimal skincare routine for teens that checks in at just four steps and less than $80 (and all available on BeautytapASAP for 3-5 day shipping).
Aloe Vera Oil Free Moisture Cream $19
Two in One Poreless Power Liquid $22
Propolis Light Ampule $24
Low pH Good Morning Gel Cleanser $11
What do you think about the COSRX Snail Mucin Essence? What are your fave COSRX products? Sound off in the comments below!
---
Author: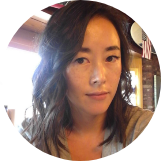 Jude Chao
Jude writes as Fiddy Snails at the K-beauty and skincare blog Fifty Shades of Snail and can be found on Instagram @fiddysnails. Named the ELLE Malaysia Beauty Blogger of the Month for June/July 2017 and one of ELLE Magazine's 10 Cool Beauty Bloggers to Watch in 2018, Jude loves ginseng, snail, honey, propolis, and tuna fish kimbap, though she generally doesn't put the kimbap on her face.
---
Comments