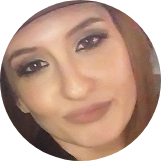 Coco Park
Dec 06, 2018
---
Wait. Hold up. Take a minute before the crazed rush of the holidays really begin. Are you going to be neglecting yourself again this year? Really?! Because you don't have to. And we're not talking extravagant spa days or expensive night creams either. All you need are little things that maybe make you smile, give you a confidence boost, make winding down a bit easier. Here, some little beauty pick-me-ups that'll help you get through the holidays. (And bonus: They're all under $15.)
---
Meals prepped? Check. Invite list confirmed? Check. Gifts procured? Check. Self-care?
Oops.
It's easy to lose yourself in the overwhelming stress and even the excitement of the holidays. With several irons in the fire, we get last priority, our wellness and sanity languishing on the back burner. But don't forget about the most important gift of all this season — the gift of self love! A little pampering and a couple of new self-gifted goodies might be just what you need when it comes to not just surviving but thriving in this most wonderful time of the year! So here are my five picks for the beauty pick-me-ups you need to get yourself though this holiday season.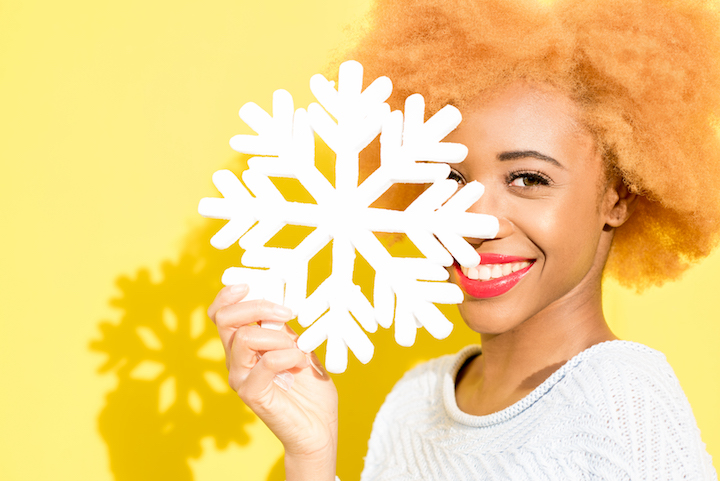 1. A fun sunscreen
OK, first things first: Under no circumstances can you neglect your sun protection! It may be gloomy outside, but there are still loads of harmful UVA and UVB rays out there that can damage your skin. If your family is anything like mine, the holidays usually revolve around a lot of sledding and outdoor ice skating. So remembering to protect yourself from the sun is especially important, as snow can reflect and amplify those rays, leading to painful snow-sunburns!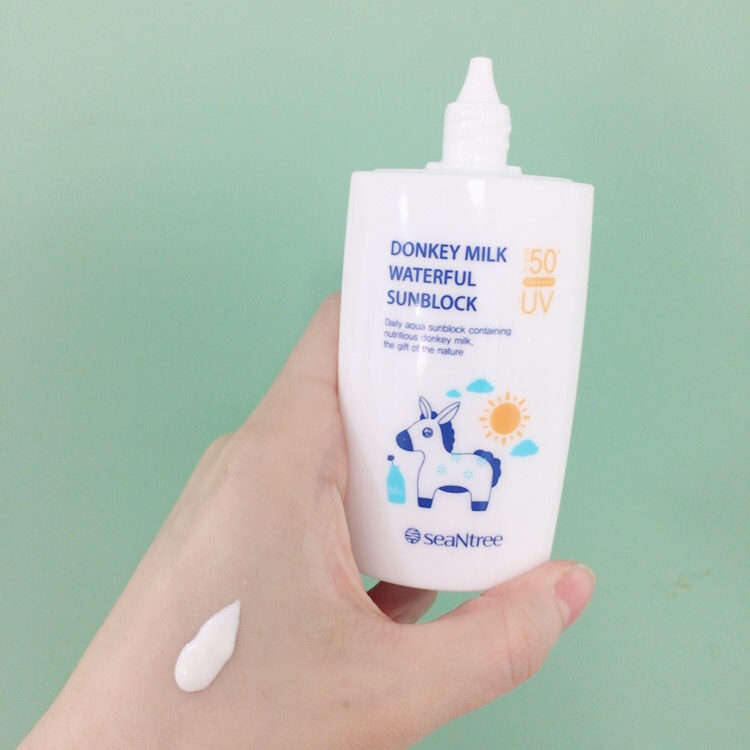 If you're already going to be slathering on the sunscreen, why not make it an interesting one? seaNtree Donkey Milk Waterful Sunblock ($12.50) has full UVA/UVB protection (SPF50+ PA++++) as well as some "ooooooo ahhh" ingredients such as Aloe barbadensis leaf extract, Centella asiatica extract (both great soothers), and jasmine flower extract. This one is on my personal wish list!
2. A modeling mask that's actually good
Finding yourself whipping up concoctions in the kitchen? Maybe mixing together some yummy holiday cookie dough? While you're at it, whip up a little something for your face! 23 Years Old Aqua Bab Modeling Mask ($6.25 for 1) changed my mind about modeling masks, and it's way easier than any cookie recipe. It's just two steps: Add the gel to the powder, and then apply and let dry. You can elevate your moisture levels and glow as your baked goods rise in the oven. When the timer dings, you'll have bouncy, glowing skin — and a little dessert to reward yourself for taking care of you.
 

View this post on Instagram

 
3. A treat-yourself lipstick
I don't know about you, but nothing picks me up like a new lipstick. It's an inexpensive treat that can change your whole mood for the better and turn a bad day around.
What I love about Romand Zero Gram Matte Lipsticks ($14) is they remind me of something like a Pat McGrath or Charlotte Tilbury type high-end matte lipstick — at about half the price. You can treat yourself to two shades for the price of one of the others! I'm particularly fond of the darker colors in this range like All That Jazz and Red Carpet, which just scream "Holiday Celebrate!" to me.
 

View this post on Instagram

 
4. A hard-working cleansing wipe
This time of year can bring a lot of intense full-face makeup looks: smoky eyes, glitter, dark lipstick, and even tough eyelash glue. Your two-step cleansing  might need a little boost by adding a mega-helpful cleansing tissue into the mix! What really caught my eye with Le Mien Sea Buckthorn Cleansing Tissue ($13) is the lack of potentially irritating and drying SD or denatured alcohol, which is annoyingly present in a lot of cleansing tissues out there. Further pushing this into the "oh god YAS" category is its inclusion of not only sea buckthorn extract but also sea buckthorn oil, as well as my fav camellia seed oil. These skin-loving oils will nourish while aiding the removal of stubborn makeup. I'm so here for this, and so is your skin!
 

View this post on Instagram

 
5. A skincare-worthy hand cream
Your hands — how often do you forget about your hands? I bet it's a lot. Our poor little workhorse hands tend to get left out of the self-care fun, but not this year! This year our stunning little mitts are going to take center stage as they're captured on film passing out presents.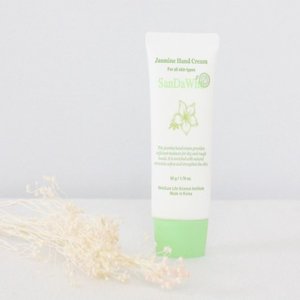 SanDaWha Jasmine Hand Cream ($9.50) is formulated as wonderfully and carefully as other SanDaWha products, which is why I chose it especially out of a sea of cutesy hand creams. When this says "Jasmine Hand Cream," it doesn't just mean "vaguely smells like synthetic jasmine." Its actual first ingredient is Jasminum officinale flower water. I love when a hand cream isn't just BS wax-based fillers and actually takes itself seriously while adding in some much needed elegance. There's also ultra nourishing shea butter, fatty acids derived from olive oil, all manner of camellia oil, green tea, and even licorice root extract contained in this little tube. It reads more like a face cream than a hand cream, and that's the true mark of a worthy hand treat!
With these five products, a little luck, and a lot of love, we're going to get through this holiday season together! Happy holidays y'all! From my home (and skin) to yours!
What beauty pick-me-ups do you rely on to get through the holidays? Share your workhorses below!
---
Author: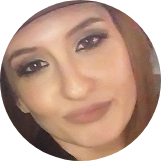 Coco Park
Coco Park is an author, beauty journalist, blogger, podcast host, and all around oddball living in Montreal Quebec with her family. Originally from the southern USA, she worked for several years in the makeup industry as a professional makeup artist and holds a certificate in esthetics. She is a proud member of the Choctaw Nation of Oklahoma. Want to know more? Check her out on the Beauty Beyond Basics podcast, on her blog TheBeautyWolf.com, on Instagram @thebeautywolf, and in her book "Korean Beauty Secrets: A Practical Guide to Cutting-Edge Skincare & Makeup."
---
Comments