Our Little Naughty, Not Very Nice, But Always Silly 7 Deadly Sins Wish List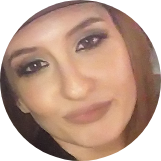 Coco Park
Dec 20, 2018
---
This season, we're gonna get a little bit naughty with our wish list — like 7 deadly sins naughty. Pride, gluttony, lust — you know the drill. Because with all the stress of the season, sometimes being a bit naughty feels VERY nice.
---
Virtue or vice? Why not both? Human excellence usually comes with a dash of something naughty on the side — it's what makes us interesting! This season, I've foregone the vanilla humdrum gift guide full of tired holiday parables and instead decided to craft a themed wish list with a wink and a nod toward the 7 deadly sins. Even if it lands us on Santa's naughty list, we probably had a lot of fun getting there. I know I did. 😉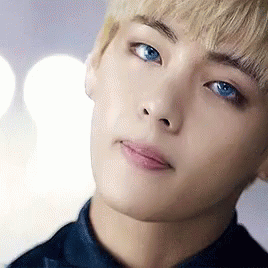 Gluttony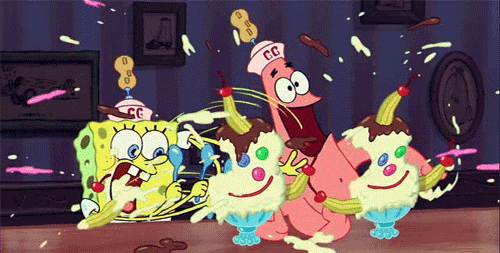 Oh boy, do me and gluttony know each other well. Overindulging on anything fried is usually followed by overindulging on something sweet. The good news is, Banila Co turns that last one into a positive … for your skin at least. The much loved (and briefly discontinued) Miss Flower and Mr. Honey Cream is back, bitches! If your skin has been missing this cream like mine has, the Aureobasidium pullulans ferment and honey extract are here to soothe all that ails you and then some. And then some more. And then probably a little bit more after that. With its generous size, you can afford to get crazy with this cream!
Lust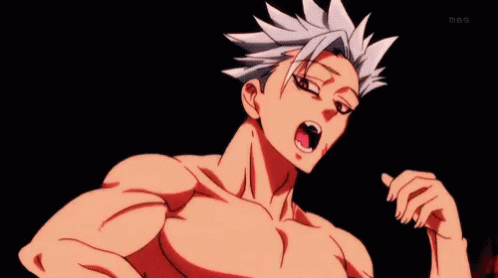 Dear ladies and lovers of men: The weather is chilly, and it's currently the most wonderful time of the year. The holidays? Nah, buddy. Sweatpants season. You don't know lust until you see a gorgeous man — or your man hopefully— leaving little to the imagination as he jogs by. Chestnuts roasting on an open fire indeed! ( ͡° ͜ʖ ͡°) ( ͡° ͜ʖ ͡°) ( ͡° ͜ʖ ͡°) ( ͡° ͜ʖ ͡°) So prepare your chimney area for that special Xmas Eve guest to slip down with SanDaWha Camellia Secret Zone Soothing Wash. I jest, but for real, this is a cool little niche product with the proper pH to clear your lady bits and surrounding areas. (Read my full review here.) Using the wrong kind of soap with the wrong kind of pH can result in the kind of nastiness that might have you be the one required to wear breathable sweatpants for a while. I mean, we gargle for fresh breath before a heavy makeout sesh, so let's keep it fresh upstairs and downstairs this season. You never know what that mistletoe might lead to!
Greed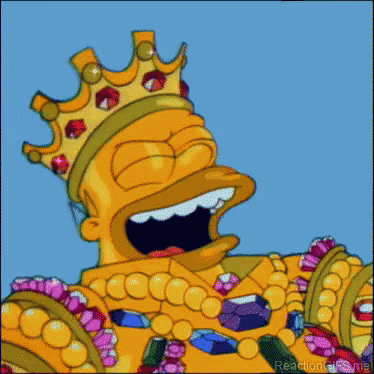 Are you currently the CEO of a pharmaceutical company that just hiked up the price of life-saving medication from $7 a pill to $7,000, all in the name of free market capitalism? Before you enjoy your FastPass to hell, why not fill a bathtub with The History of Whoo Hwanyu Signature Ampoule? It clocks in at a very reasonable $1,100 for 40mls, which I'm sure you spend on a single pair of socks that you wear once and then burn instead of laundering since only poors reuse garments. Nah, I'm just kidding buddy! Your gold toilets are totally tasteful, and I love what you've done with your hair. As a matter of fact, since you're such a huge success, how about you go ahead and send just one of these ampoules to every subscriber of Beautytap and the editorial team? C'mon big shot, Martin Shkreli spent $2M on a Wu-Tang album; surely you're a bigger man than that little sh—t weasel. Again j/k j/k ILU <3 We can't wait to get our Xmas gifts!
Sloth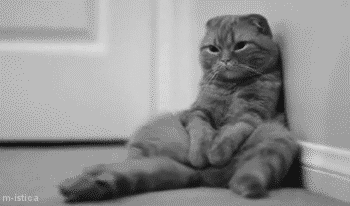 I usually start each day with all the best intentions before admitting around 3 pm that I am indeed the laziest piece of sh—t on the planet. Hey, that kind of honesty is a great counterbalance to the kind of gross apathy and laziness that results in my wearing the same sad little bun and set of pajamas three days in a row. Seasonal depression is just a fun game nature likes to play with us, right?
Anywhoo, where was I? Oh yeah, I'm a disgusting turd of a human being, but I can at least slither my ever decaying husk of a human form up to the sink and swipe on some cleansing water to start my routine, right? "Yes we can!" the ghost of President Obama whispers to me. The audacity of my hope these days is just getting through my skincare regimen, and turning on a sink as part of that routine seems a bit too much sometimes. Enter MeloMELI Cherry Blossom Water Cleanser. Its cheery bottle might just be what you need to kick yourself into gear. It also doesn't hurt that it contains 50,000ppm of cherry blossom extract, which sounds like a lovely start to any day — hopefully one that results in actually leaving the house.
Wrath

Burn it all down. You are 1,000% done and no one is going to survive the kind of anger you've got brewing for these little life ruiners. Channel your inner Liam Neeson and let these jerks know you will find them and you will kill them. Did I mention I'm talking about zits? Well, now that I have, are you on board? Let's get these bastards and hit them where it hurts with COSRX Acne Master Pimple Patch! Focus your anger on stubborn eruptions and take sick pleasure in seeing them totally dead the next morning, guts all sucked up and out onto these miracle patches.
Is your bloodlust still not satisfied? Kill their future with COSRX One Step Original Clear Pads! Prevent them from ever carrying on their sick legacy by finishing off their whole family line with 80% willow bark water (an all-natural salicylic acid) that will kill bacteria while gently exfoliating to prevent rage-inducing clogs! This is proof positive a little wrath can be a good thing — just ask any action hero ever.
Envy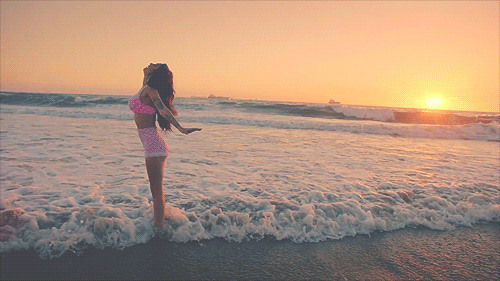 Instagram is full of filter-smoothed, face-tuned, flawless skinned shills traipsing through the Maldives on a sponsored trip looking effortlessly gorgeous and carefree. It's enough to make you absolutely sick with envy. Well, screw the editing apps — we're going to put an IRL filter on our skin with PRPL Glow Dual Foundation. Not only will it give your skin the kind of gorgeous, clear glow that you've so desperately coveted, it also comes with a handy lip and cheek tint compartment built right into the compact! I love it for making a nice glowing flush on the go. The foundation part of this compact really does make your skin look smoother, plumper, and gives it a gorgeous dewy glow. Who's envious now?
Pride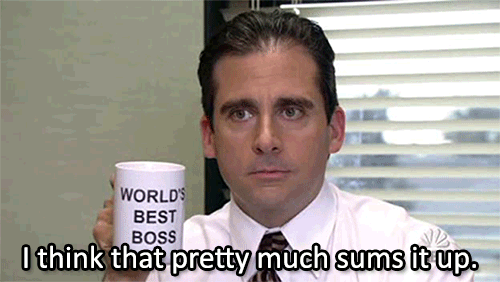 Speaking of Instagram, even if we aren't a famous influencer, c'mon, we all take a little pride in showing off the best of our lives. Whether it be our adorable children, our killer brunches, or in the case of the K-beauty obsessed, our luxurious looking products. Eclado's Gold Essential Mask is the perfect way to show your followers just how darn cute you are in your highly covetable, real 24 karat gold hydrogel mask. Part of pride is treating yourself to only the best, cutest, most attention grabbing "weird flex but OK" purchases and then sharing them for all the world to see. Take an attention-grabbing golden selfie while actually treating your skin to some goodies like niacinamide, sodium hyaluronate, lavender extract, and chamomile flower extract. And yes, actual real life gold is an actual real life ingredient in this mask — it's not just in name only — so take pride in the fact that you're so damn fancy that the mineral that wars were fought over is currently just chillin on your face for no other reason than you felt like it! That's the real flex.
Which of these 7 deadly sins have you been the most guilty of this holiday season? I'm trying to rack up as many as I can!
---
Author: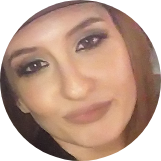 Coco Park
Coco Park is an author, beauty journalist, blogger, podcast host, and all around oddball living in Montreal Quebec with her family. Originally from the southern USA, she worked for several years in the makeup industry as a professional makeup artist and holds a certificate in esthetics. She is a proud member of the Choctaw Nation of Oklahoma. Want to know more? Check her out on the Beauty Beyond Basics podcast, on her blog TheBeautyWolf.com, on Instagram @thebeautywolf, and in her book "Korean Beauty Secrets: A Practical Guide to Cutting-Edge Skincare & Makeup."
---
Comments