4 Steps to Decompress This Season & Get Back Your Holiday Cheer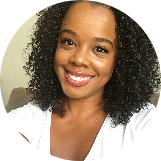 Sheryll Donerson
Dec 21, 2018
---
OK, I know we talk A LOT about de-stressing — but that's because life is effin stressful!!! So anything we can do to decrease our stress and decompress during the most taxing times in our lives is a win. The holidays is a perfect example — you're supposed to be cheery but so many things seem to work against this purported natural order. (Hello deadlines and sweets!) So we asked contributing editor Sheryll to share how she plans to decompress this holiday season. Because honestly, when you can take steps to let go of the stress, you're already more than halfway to holiday cheer.
---
Thanksgiving and all of the Black Friday/Cyber Monday craziness is long gone, and it is now officially time for Christmas and New Year's. But as the holiday season hits its stride, I for one am feeling the effects of the sugary treats, extra carbs, and all the holiday alcohol I've been consuming. Mix that with less sleep and more gatherings, and welp, I'm in need of a big mid-season skin and life boost.
How so? Well, my skin hasn't been too great lately. My hormonal acne always flares up when I eat too much sugar and dairy (hi mac and cheese!), so my chin and jawline are a disaster right now. And I haven't been sleeping well, so dark circles and dullness have become my best friends. In a time that's supposed to be celebratory and full of love, friends, and family, I admit that I'm a bit self-conscious about the current state of my face. And my life. We're in shambles here, OK!
istock/efetova
But we are gonna make it out of this holiday season with your skin and mental health intact, so this is why I've devised a little plan to get it together. Thankfully, I've had this skin (and brain for 319,999 years), so I have a foolproof game plan to feeling like myself again.
Step 1: Go the eff to sleep
I've been having a very hard time falling asleep lately. I mean, there are so many treats and holiday movies to watch! But sleep affects more than just your mood. Not getting enough sleep results in an increase in inflammatory cells in the body, which can reduce the collagen and natural hyaluronic acid in your skin. So that means your skin is flat, dull, lifeless, a hot mess … kinda like me. So. GO TO SLEEP (I'm yelling at all of us here). Not only does sleeping help improve our skin, sleeping makes tackling all of the holiday reservations and parties so much easier to deal with. Sleep saves lives!
istock/David-Prado
Step 2: Mask my life away
When I'm stressed, I actually end up doing a very short skincare routine because I waited until the last minute and I just do what needs to be done. This means I very rarely mask, even though I've seen for myself just how much masking benefits my skin. When I regularly use sheet masks, my skin is always so bouncy, refreshed, hydrated and happy. SO. To decompress mid-season, we bringin' back ALL the sheet masks. I plan on sheet masking every night while I do my 30 minutes to 1 hour nightly reading session. It's such a nice way to take some mental time to myself, too.
Instagram.com/@sora_pppp
Step 3: Retail therapy
During the holiday season, we are on a mad dash to buy gifts for the ones that we love. But like Auntie RuPaul says, "If you can't love yourself, how in the hell you gonna love somebody else?" So this is the time to bite the bullet and buy that one thing that's been on your wish list for ages, guilt-free. For me, that's the Sulwhasoo Radiance Energy Mask and the First Care Activating Serum. I can't even tell you how many times I've put these two products in my cart, only to take them out because it feels silly to spend so much money, especially when I have a closet dedicated to skincare. But 'tis the season to TREAT YO'SELF. And that, I shall.
Step 4: Layer on that skin and body care
Winter means one thing for my skin: dryness. My body is actually prone to eczema, which flares up during the dry winter months. Same thing for my skin — I am always oily in the summer and dry in the winter. Dry skin + stress = a no-go combo in my book, so I'm planning to take the time to really dig deep into my skincare stash and find all the products to nourish my skin in. This is the time to really take your time so slather your skin in good-for-you ingredients, like hyaluronic acid, snail, shea butter, all the oils EVER — you catch my drift.
And the whole decompression thing comes in with HOW you apply the products. Don't just slap it on; really breathe deeply and massage each layer into your skin. You can even play some soothing music in the bathroom or a podcast or audiobook — whatever floats your boat!
How do you decompress when things get really stressful? Let me know in the comments!
---
Author: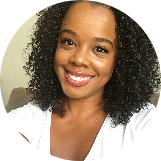 Sheryll Donerson
Sheryll Donerson got her start as a beauty writer by writing K-beauty reviews for her blog, The Wanderlust Project. These days, she's lifting heavy weights, eating tacos, drinking (too much) coffee and is 1/4 of the beauty podcast, Beauty Beyond Basics (or Triple Bees for short). You can find her on Instagram and Twitter at @sheryllrenata.
---
Comments