Here's How You Can Look As Good As BTS: K-Pop's New Fluffy Brows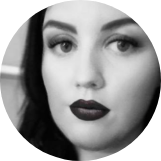 Miranda Rico
Dec 19, 2018
---
Overdone, super-lined Insta-brows? Blocky, exaggerated straight brows? No longer! The new brows to covet are gorgeously lush, born-with-it fluffy brows, and everyone from BTS to HyunA is sporting the face-framing look. Best of all, they're not as hard to do as you think. Here, how you can be as pretty as V.
---
Oh, brows, how far we've come.
From #spermbrows to squared-off Insta-brows, we've seen it all. Lately, though, the beauty world has been witnessing a new kind of mega-fluffy, lifted-style brow. Think a young Brooke Shields, but in 2018.
In Korea, celebs have altered the Western trend to fit their personal aesthetics, opting to maintain their straight brows in the process. The 2018 Asia Artist Awards showcased this fluffy brows trend perfectly, with nearly every celeb — male and female — rocking the softened, playful look.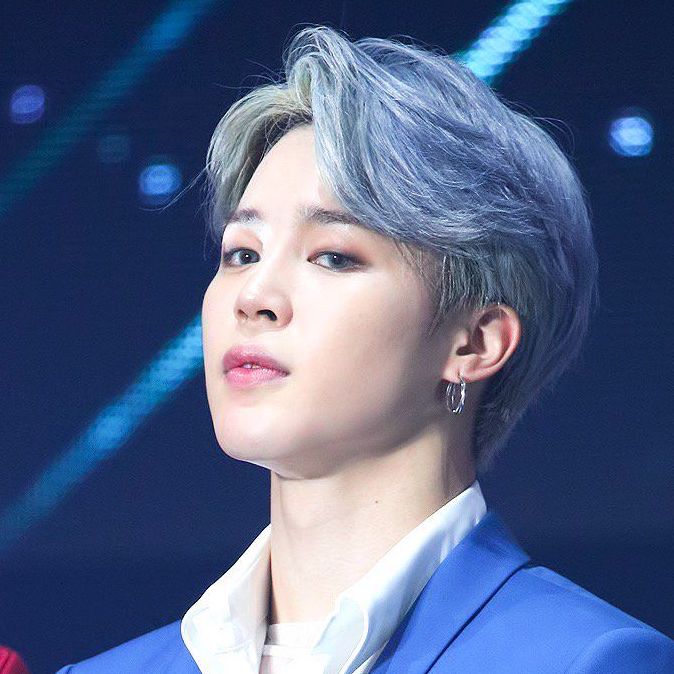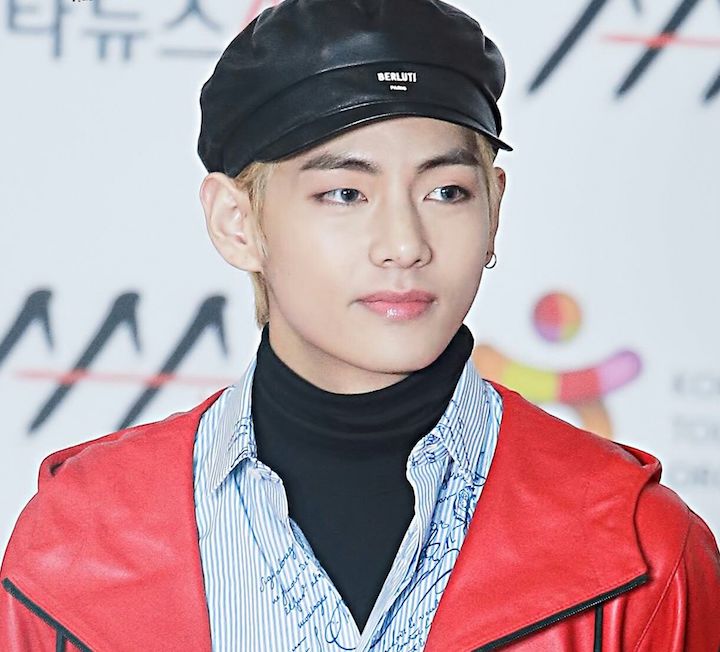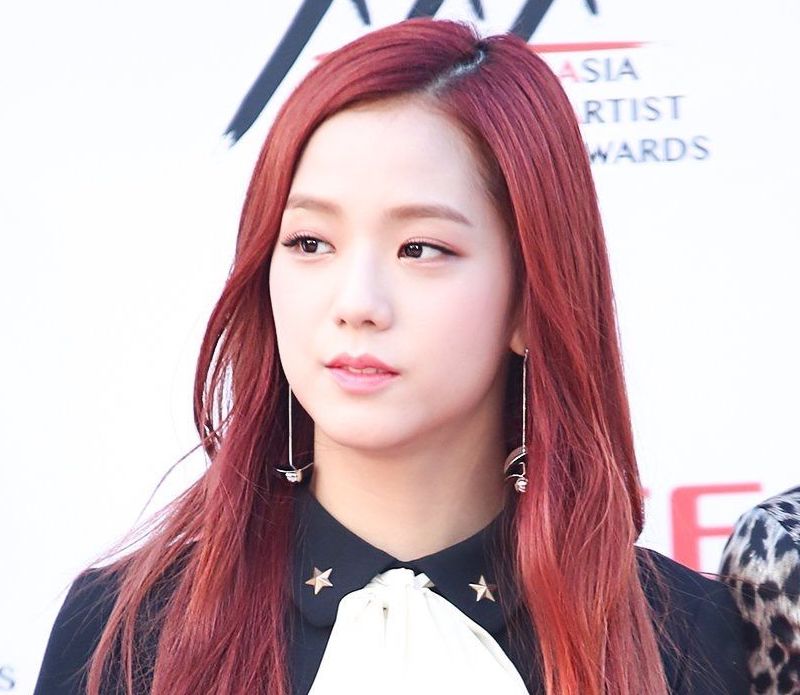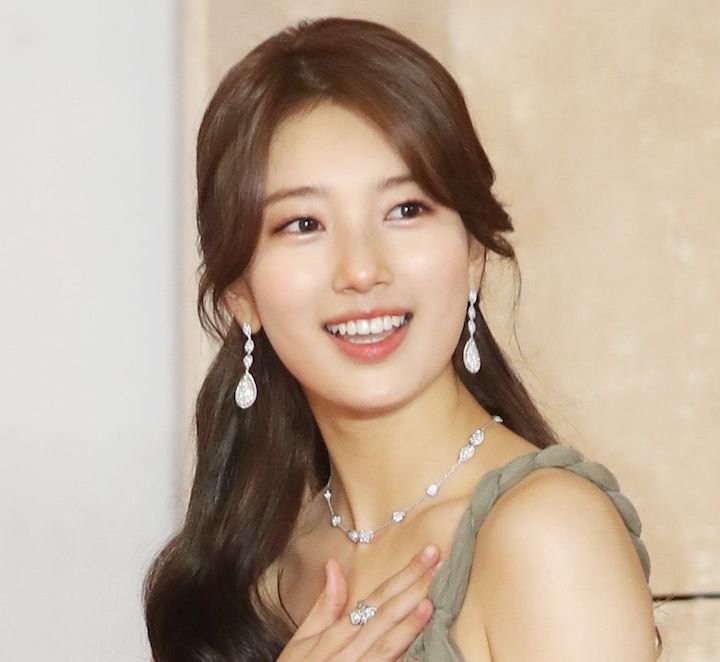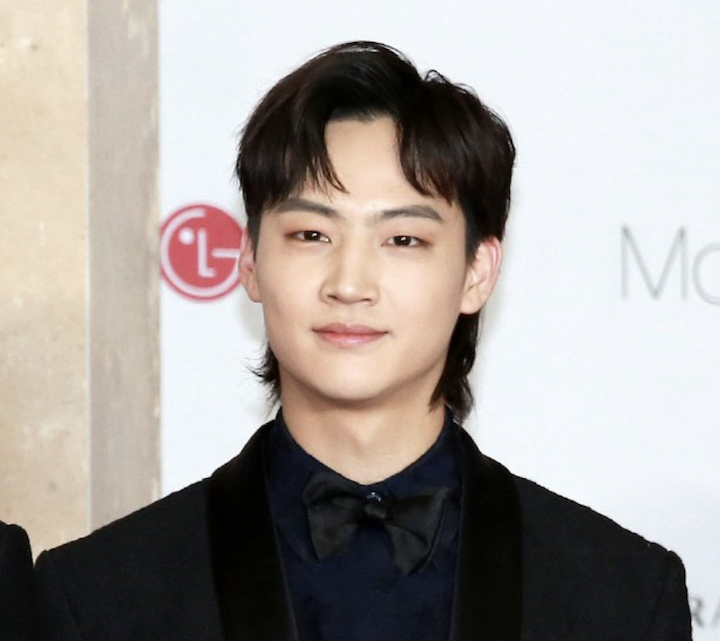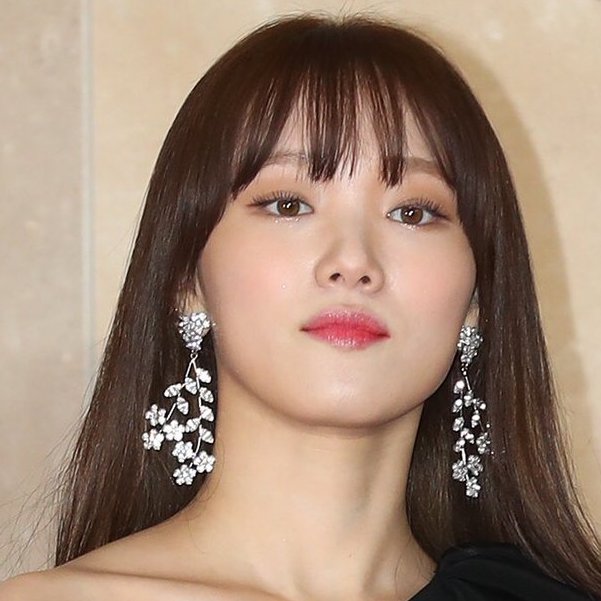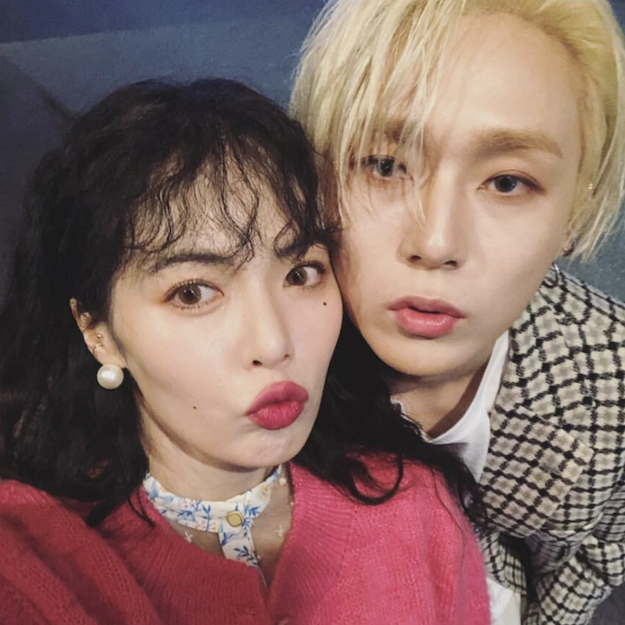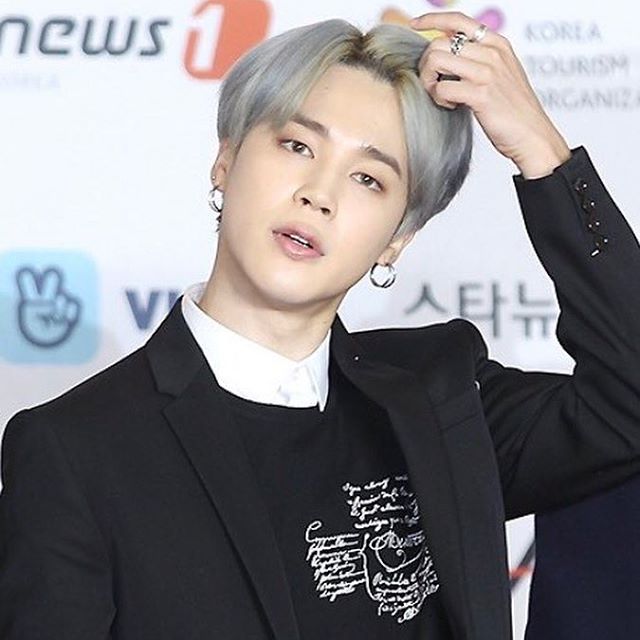 I'm properly obSESSED with the fluffy brows style. To be honest, I've never felt more confident about my eyebrows until I started styling them this way! The technique makes the most out of your real eyebrows without the need for overdrawing or excessive product, making them look naturally full and youthful. It fits nearly every style of makeup and absolutely every face shape. Seriously, I don't think I've seen anyone with this look that isn't absolutely killin' it.
Want the look? Read on to unlock the secrets to lookin' fierce, bright-eyed, and bushy browed.
Step 1: Brush 'em up
The first (and most obvious) step is brushing up your brow hairs. If the eyes are the windows to the soul, then the brows are the frame. Brushing the hair upwards creates a widening effect and is vital for the ~bushy~ effect.
Using a tinted brow gel (like the Etude House Color My Brow Cara), wiggle the product through your brow hair in an upwards motion. Try to coat every hair with color, as you want to make the most of what you already have. Pay extra attention to the front of the brow, lightly brushing against the hair pattern to create extra fluffiness.
 

View this post on Instagram

 
Realistically, you could stop here. I usually do when I'm rushing to school, but when I'm looking for a more done-up vibe, I use the following steps to complete the fantasy.
Step 2: Line it out
This step requires a more precise product for line work. I personally prefer more liquid-based products, as they allow me to have a lot more control over the thickness and opacity of the line. Good options include 3CE's Waterproof Cream Brow Mascara and Laneige's Eyebrow Cushion Cara.
Using a thin angled brush, draw a line right along of your natural bottom brow line. Then using the same brush, *very lightly* brush the product up, just filling the space between the line and your brow line. If you struggle with cream brow products, Etude House's Drawing Eye Brow has an angled tip that allows you to mimic the effects of using an angled brush; just make sure to use an extremely light hand during the blending step.
https://www.instagram.com/p/BjpoqsNAL8A/
If you still feel like you're lacking in the hair department, flip your brush over and draw in hairlike strokes. Do this very sparingly, as you still want to be able to see your natural hairs. If you still want the filled in-gradient effect, flip the brush to its side and lightly brush back and forth over your brows before drawing in the new hairs.
Step 3: YAAAAAS, highlight!
Listen, I'm not saying highlight is vital, but highlight is vital. Honestly, there's nothing wildly technical about this step, nor do I think one product suits the look better than the other (3CE's Pot Eyes Shadow in Baby Latte is my current fave, though).
 

View this post on Instagram

 
What matters, though, is *where* we apply our highlight, which will be right above the highest point of your eyebrows (aka the pointy part) and right under our arch. This not only gives a bit of ~pizzazz~, but creates a really cool, semi-editorial look that can still be worn eating breakfast with your grandmother.
Not to be Hannah Montana or anything, but the fluffy brows trend is the truly best of both worlds: defined but not harsh. Natural looking but still done up. Let me know if you try it and how it goes. Oh, and post pics on your Beautytap wall!
Happy browin'!
---
Author: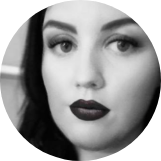 Miranda Rico
Miranda is a 20-something writer who enjoys spending any and all of her disposable income (and time) on traveling to hunt for undiscovered beauty gems. When she's not on the search for beauty products, Miranda can be found binge watching Law and Order: SVU and drinking copious amounts of iced tea. You can find her excessive selfie collection, travel diary, and other musings around her hometown of Los Angeles on Instagram @armbar.
---
Comments