Singer, Actress & Influencer Megan Lee Adds Beauty Ambassador with Grid Solution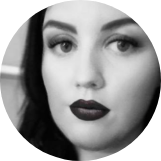 Miranda Rico
Dec 22, 2018
---
When Megan Lee decided to enter the beauty sphere, it made sense that the Korean American triple threat would go with Grid Solutions, a K-beauty brand with a more global perspective.
---
Is there anything Megan Lee can't do?
She's an actress. Working since the age of 10, she's appeared in a near-endless number of national commercials and starred in Nickelodeon's Make It Pop as Sun-Hi Song.
She's a social media influencer, with 280K YouTube subscribers, 160K Instagram followers, and 51K Twitter followers.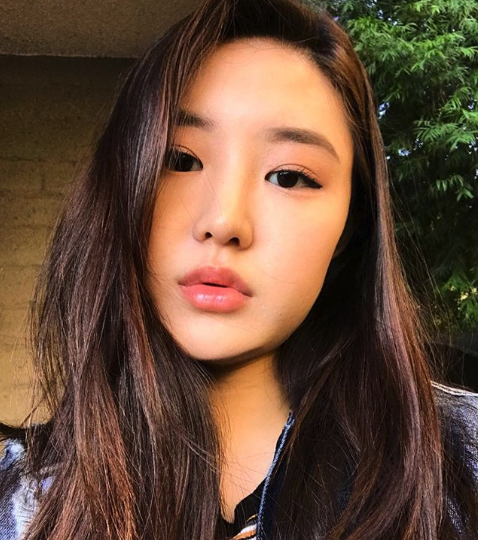 She's a singer and songwriter. She made it onto the 14th season of The Voice and is finishing up her first LP, which she describes as 100% raw and real. "I wrote everything myself," she says. "I just want to be able to show who I am and what I've been through."
Now the 23-year-old triple threat is entering the K-beauty world as the spokesperson for Grid Solution. Grid Solution is a K-beauty brand that sets itself apart for its inclusion of a wider range of shades and more Western-friendly color palettes. All about "diversity, simplicity and affordability," Grid Solution is particularly a hit in Southeast Asia, with its first CC Cushion selling 600,000 units.
 

View this post on Instagram

 
We sat down with Megan during her recent #beautytapIRL event and chatted about her beauty journey and Beautytap's exclusive launch of Grid Solution.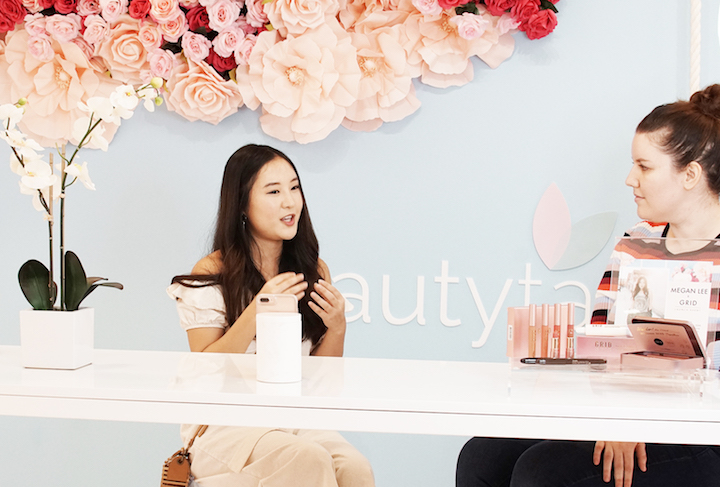 When asked about the brand, Megan immediately mentions the cushion compacts, which come in three finishes (Intense Cover, Oil Catch Matte, and CC) and their diverse-for-K-beauty shades. "I love that they have more than just 21 and 23 in their shade range," she says. "It's a big step forward for K-beauty."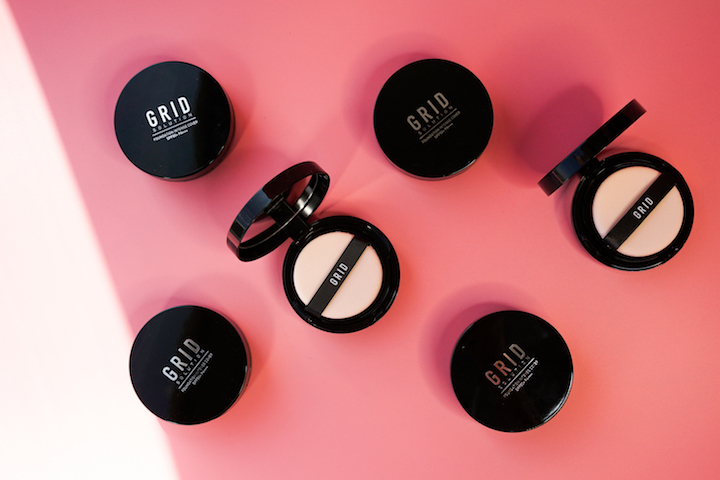 But it's not just the cushion shades that make Grid more Western-friendly. "Just look at those lip colors!" she says. "So good for fall!"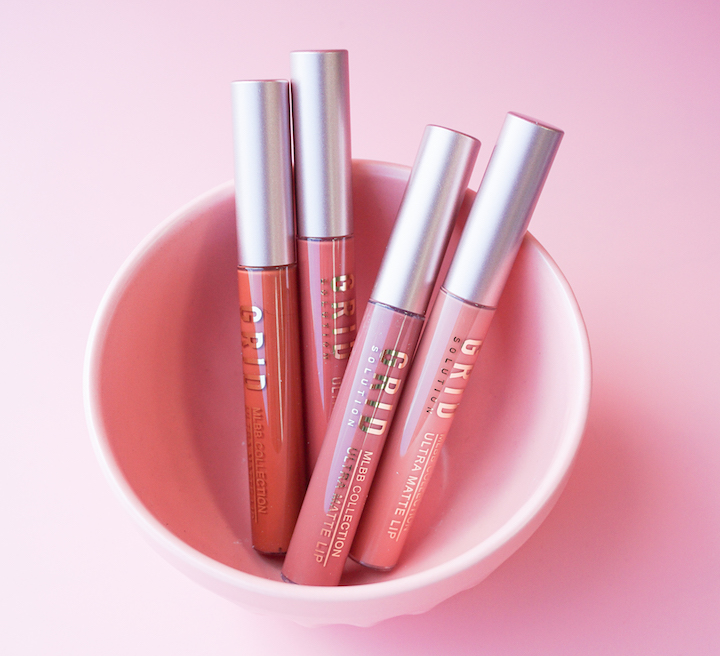 She's absolutely right. The MLBB Ultra Matte Lip collection boasts the best autumn-ready shades I've ever seen, suitable for any skin tone. The formula is no joke, either — just one swatch and I was already in matte lip heaven. Now I'm not a liquid lipstick fan by any means, but these lippies set to a velvety finish with no cracking or the typical dryness you'd find in the average liquid lipstick formula. I'm sold.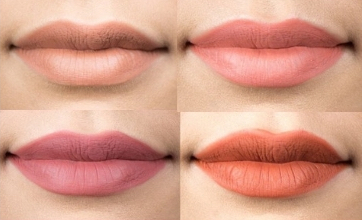 My personal favorite is the Waterproof Liquid Eyeliners. I was hooked on first swatch — a felt tip with a mega-saturated pigment, the formula is basically bleed-proof and comes in two shades.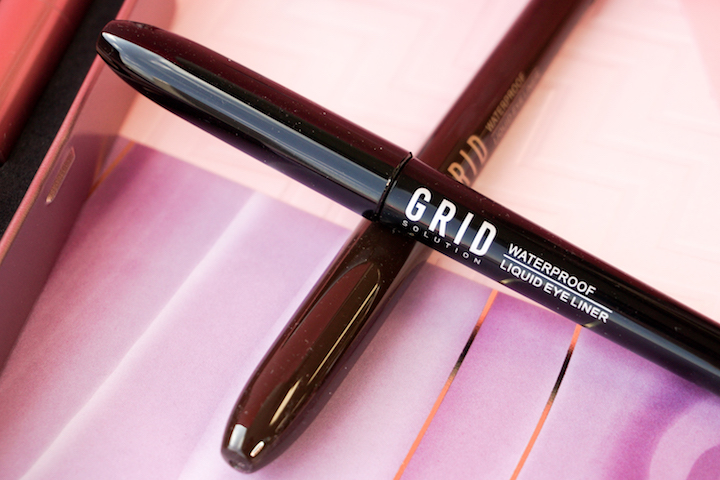 "Aren't they so cute?" Megan gushes, pointing to the mini sets housed in baby pink aluminum cases. "I'm in love with their packaging, too!" Additional members of the lineup include Grid's Intensive Damage Care Treatment, a shine-boosting, oil-packed elixir formulated to repair damaged hair, and their Skincare Solution sheet masks, available in two options, Charcoal Collagen Detox and Rose Centella Brightening.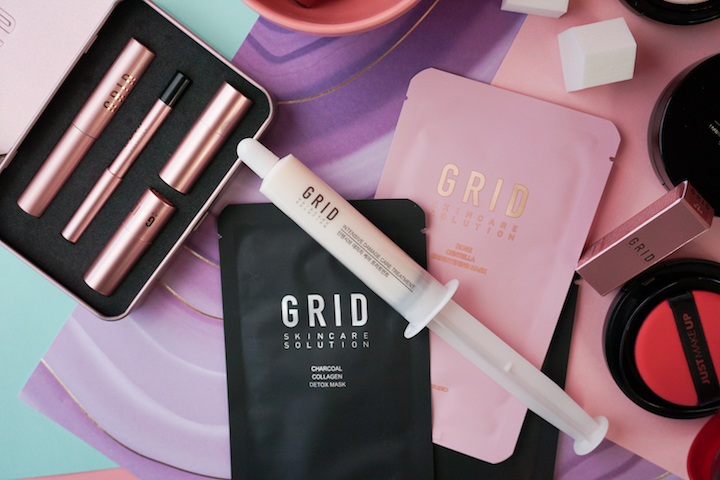 Though Megan seems like a pro at beauty now, she says that wasn't always the case. "I feel like my fans have seen every part of my beauty journey," she giggles. "Oh wow, I used to be so awkward!" Growing up in the public eye, she's come to appreciate the transformative powers of makeup. "It's just so, so awesome that we have such a powerful tool. You can become a completely different person so easily. Whenever I feel like I need a confidence boost, I know I can always turn to makeup."
 

View this post on Instagram

 
 

View this post on Instagram

 
 

View this post on Instagram

 
It seems like it'll only be a matter of time before Megan can add "beauty guru" to her growing resume of talents.
Are you a Megan fan? What do you wish K-beauty brands would offer more of? Sound off below!
---
Author: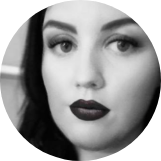 Miranda Rico
Miranda is a 20-something writer who enjoys spending any and all of her disposable income (and time) on traveling to hunt for undiscovered beauty gems. When she's not on the search for beauty products, Miranda can be found binge watching Law and Order: SVU and drinking copious amounts of iced tea. You can find her excessive selfie collection, travel diary, and other musings around her hometown of Los Angeles on Instagram @armbar.
---
Comments