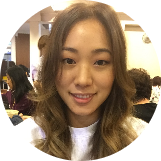 Angela son
Dec 04, 2018
---
If you've got a December stacked with socials and soirées, you know it's going to take more than a good cleanse to get your skin recovered from the previous party and worthy of yet another grand entrance. Yes, it's time to bring on the packs, masks, and other to-do's, but there are also things you should avoid doing to get your complexion party-ready from the inside out. Here's what NOT to do before a holiday event.
---
Of all the uninvited guests that can crash a party, there are none as unwelcome as dark circles and surprise pimples. Ironically, they're the most likely to show up during the holidays, a season packed with stress and decadent festivities. That's why preparation for the event of the year — that New Year's Eve bash, let's say — starts days, if not weeks, before the the actual party itself.
There are all sorts of things to do, from sheet masks to sleeping packs, especially if you want to end the year and start a new one with red carpet-ready skin. But there's also a way to score glowing results by simply not doing. Scroll down for 10 party fouls thou shall not commit before an important fête if amazing skin is your thing.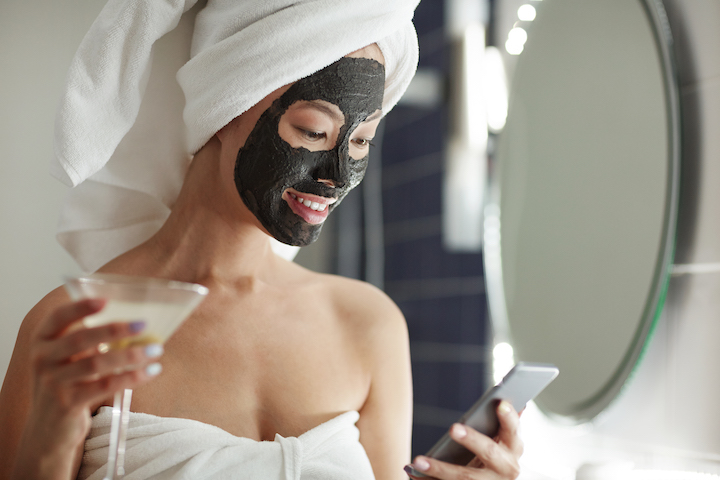 1. Don't start any new products 
We're usually all for experimenting, but please save the bravery for a less social month and avoid testing out new products right before the big night. Unfamiliar ingredients or a tweak in your normal routine, even with well-designed formulas, can cause skin to react in a negative way, and if that's the case, you need some downtime to fully recover. Reactions don't always surface immediately, either. Sometimes the damage can brew beneath the skin and unexpectedly show up later. Also, depending on the type of product, it can take weeks to months for a product to actually show visible results, so there's no point in starting a new one at such a tricky time.
2. Don't over-exfoliate
This one's a hard one because winter can get our skin feeling scaly and in need of some major peeling, and partying can get our pores feeling clogged and in need of some decongesting. While a little exfoliation that your skin has already gotten used to, whether chemical or physical, is OK, do practice restraint and don't go overboard. Too much of this good thing can easily lead to irritation and redness, dryness or oiliness, and breakouts.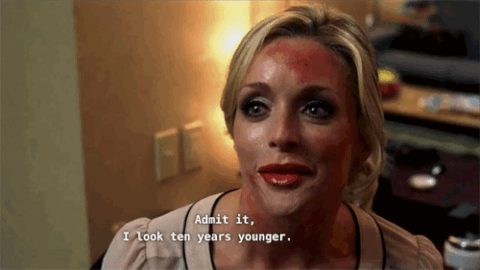 Stick to your regular, safe regimen of exfoliating or even less since skin can get sensitive with little sleep, changing climates, and other holiday elements. If you find that you've gone too far — it happens to the best of us — immediately go for damage control by way of soothing creams like Klairs Midnight Blue Calming Cream and hydrating sheet masks that will repair the weakened barrier and replenish skin with lost moisture.
3. Don't get any risky treatments done
Chemical peels, lasers, Botox, and fillers — they sound harmless and common enough, but there's no guarantee that you won't experience swelling, bruising, scabbing, or other side effects that can last for weeks. And of course, a little buyer's remorse is never completely out of the question.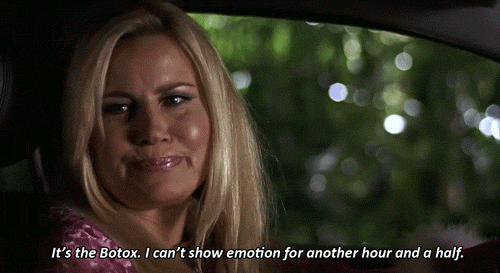 Even at-home treatments like pore strips and stringent masks to deep cleanse pores lean on the unsafe side when it comes to the few days leading up to the event. It's better to play it safe and get these squared away several weeks or even a month prior.
4. Don't pop that pimple
Leaving your pimple alone is one of those duh in theory rules that becomes not so duh when a zit actually appears IRL and is double daring you to squeeze the life out of it. It just feels so good, and that sliver of a chance that it may be one of those perfect pops that obliterates the pimple out of sight is just too great. But still. Don't pop it, pick it, peel it. Just stop.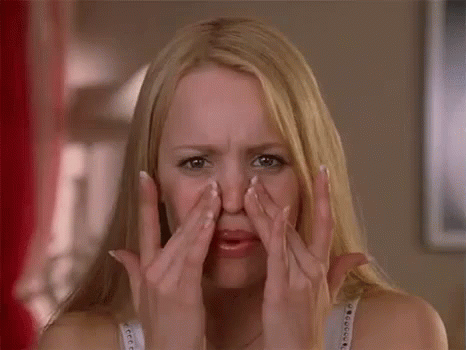 Forcing the contents of your zit to burst out of its bubble is basically tearing your skin and leaving a wound. To make matters worse, the spilled oil and bacteria can cause even more breakouts in nearby areas. The pressure of your fingers is also pushing some of the gunk under the surface of skin down even further, which can aggravate the situation below and enlarge your pimple. Finally, as with any cut, you're running the risk of scarring and PIH, which is an even greater pest to deal with than a temporary pimple.
5. Don't consume tons of sodium
When it comes to skin, beauty is belly deep. What you eat, particularly the night before an event, can really have an impact on how your skin looks. Salty foods can make skin retain water, which leads to bloating and puffing, especially under the eyes where skin is thin. Under-eye bags, as we all know, tend to make the best of us look even more tired than we are.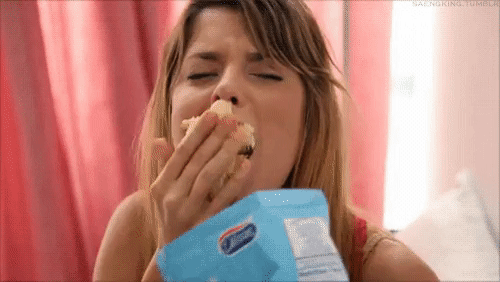 If that charcuterie board was too pretty to pass up at yesterday's girls' night in, try using a refreshing under-eye mask like Etude House Collagen Eye Patch to cool and calm it down or a brightening, lifting cream like Su:m37 Water-full Timeless Water Gel Eye Lifting Essence to reverse that fatigued appearance.
6. Don't drink alcohol the night before
Another culprit of inflammation and puffiness, alcohol is best avoided the day before the party as it's a natural diuretic that'll dehydrate you. For your skin, this means less moisture, which means looking like you slept an hour last night and more visible wrinkles and fine lines. As with salt, alcohol can also lead to puffiness and bags under the eyes, too. We'll pass on the spiked eggnog for tonight.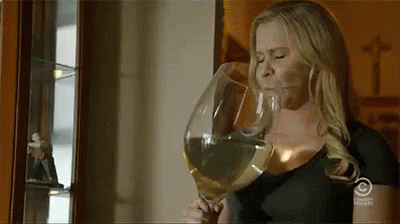 7. Don't stay up past your bedtime
Parties are synonymous with late nights, but you'll want to get some solid zzz's the night before an exciting shindig. For starters, lack of sleep makes your body produce more cortisol, the stress hormone that leads to poor skin conditions such as acne and inflammation. Good sleep also helps restore order in your body's hydration level, so skipping out on it can throw off the water balance. This means higher chances of a puffy face, under-eye bags, and dark circles the next day.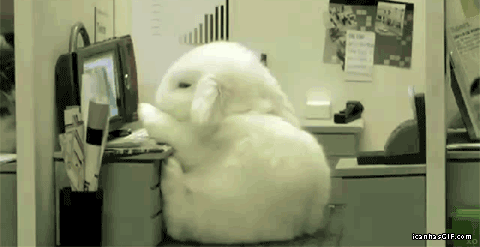 To help maximize your beauty sleep, try these overnighters that beautify your skin as you slumber.
8. Don't cheat your double cleanse
The last thing you might want to do on a cold winter night is wash up, especially if you just returned home from an exhausting night out. But do everything in your power to stay faithful to the good ol' double cleanse because your skin will thank you for it the next day, especially when your makeup goes on seamlessly on your buildup- and pimple-free face.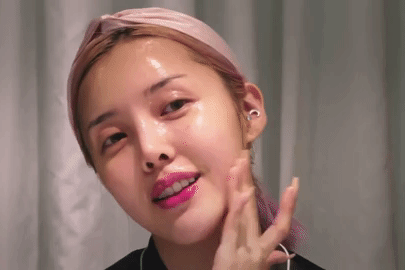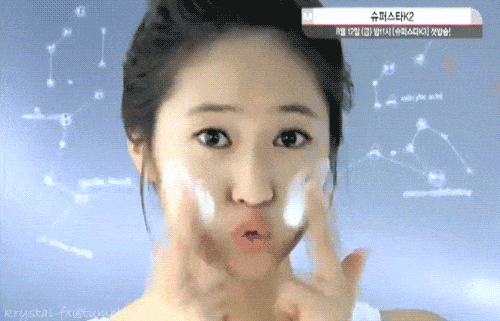 If you skip this sacred step, it's very likely your skin will get upset and show it, since dirty skin, lack of sleep, a ton of socializing, and eating who knows what is already a recipe for disaster anyway. Neutralize some of the potential damage with the double cleanse — the first oil cleansing step removes oil-based, pore-clogging makeup and impurities from skin, and the second foam cleansing step whisks away water-based gunk like sweat and dirt.
9. Don't skip sunscreen
Unless you live in sunny SoCal, wintry days can make you believe the sun's not out, so you start to skimp here and there on sunscreen. It's so gray. The sun can't be that bad today. Mmhmm, don't be fooled by the gloomy forecast. If it's before official sunset hour, slather on the SPF just as you would in sunnier months.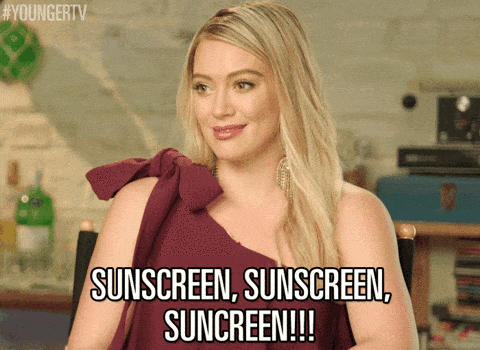 Wearing sunscreen is a year-round obligation — even on holiday vacay when you're spending the day cozied up by your Christmas tree. Why? Skin is affected not just by direct exposure to the sun's UV rays but also by incidental exposure like when you run to the market to grab wrapping paper (and many say even by infrared light emitted from our computer screens). That means you're still susceptible to the negative effects of not wearing sunscreen out in the sun, like dark spots, wrinkles, and fine lines.
So in a season decked with celebrations galore, remember to stick with your sunscreen during the day so that you won't have to rock unwanted spots and lines by night.
10. Don't get tweezer happy on your brows the day of
A little pluck here and a little pull there should be fine, but resist the urge to completely reshape your brows on the day of an all-important event. Not only can you end up really unhappy with your new face-framers, but the tweezing (or waxing and even threading) can leave your skin inflamed, red, or bumpy. Not the best canvas for eye makeup and just not a good look.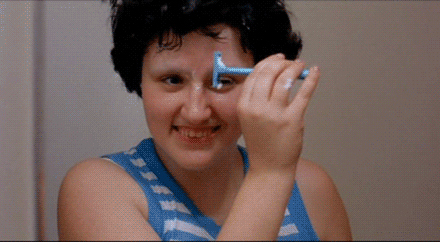 If more than a harmless cleanup is in order, minimize the possible sensitivity by taking a warm bath or shower prior to plucking so your pores will let the hair go more willingly. Also try to tweeze at least a few hours before makeup application so your makeup won't cake over any potential bumps or carry the burden of having to cover up redness.
How do you plan on prepping your skin for your most anticipated holiday event this season? Are there any beauty rituals you plan NOT to do before a holiday event? Sound off in the comments below.
---
Author: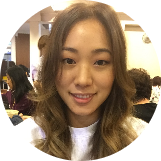 Angela son
---
Comments