The 4 Things I Would Totally Tell My Teen Self to Stop Doing RN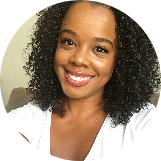 Sheryll Donerson
Dec 11, 2018
---
If you're a teen, listen up! We've got decades of skincare experience among the K-Beauty Squad here at Beautytap, but there are a few skincare sins we all seem to have committed in our reckless youth. So don't fall prey to the same mistakes! Here, contributing editor Sheryll Donerson outlines the four teen skincare mistakes she made  and why you should avoid them at all costs. You've been warned!
---
Oh, my teenage years. It was a turbulent time for me. My transition from 8th to 9th grade was pretty traumatic. I moved from Southern California to Huntsville, Alabama, and as you can imagine … it was a lot for a 15-year-old girl. I left all of my friends and the life I knew for 15 years to go to a place where I didn't know a single soul. Thankfully, I was able to find friends pretty quickly, friends I'm still in touch with to this day.
I was always beauty-focused, even as a young teen. I waxed my eyebrows, wore makeup (albeit nothing like the contoured, highlighted queens of today), but you know, I didn't really focus all that much on skincare. If I could go back in time, I'd definitely tell 15- to 18-year-old me a few things about life because girl, the struggle was REAL. Let's talk about some teen skincare mistakes, shall we?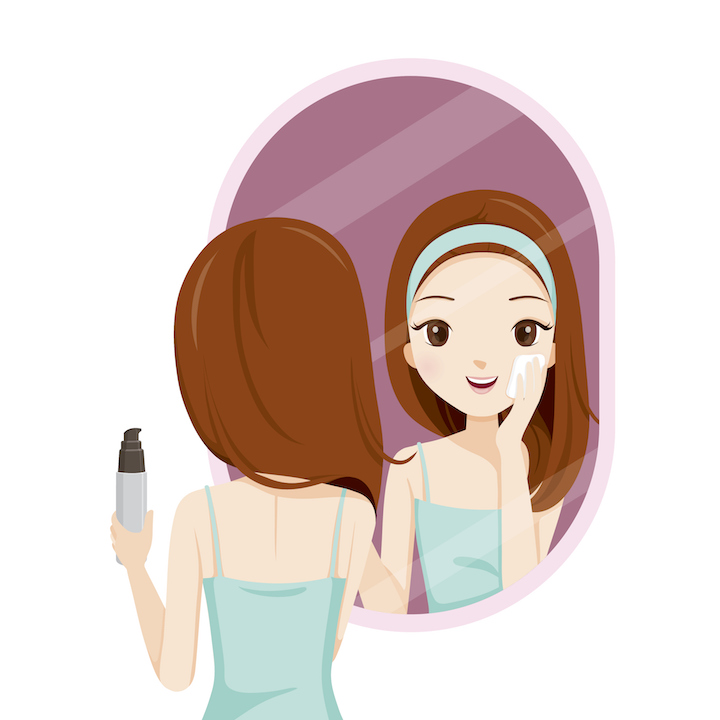 1. Using Noxema, aka probably the harshest cleanser known to mankind
My go-to cleanser when I was a teen was Noxema. I absolutely loved the scent and the way it made my face feel squeaky clean because in my young mind, the only way I could I get rid of the oil was to completely dry my face out.
I SHUDDER to think about washing my face with Noxema now. Instead, I would tell my teen self to switch to a gentle, low pH cleanser like my current favorite, the Purito Defence Barrier cleanser. Gentle, low pH cleansers will help get your face clean without stripping or damaging your precious moisture barrier, which is especially important to help balance out oily skin.
FYI, if you have oily skin, balancing it, instead of trying to get rid of the oiliness, is going to be your mantra. BALANCE. Say it out loud. Baaaaalllllaaaaannnncccceeee.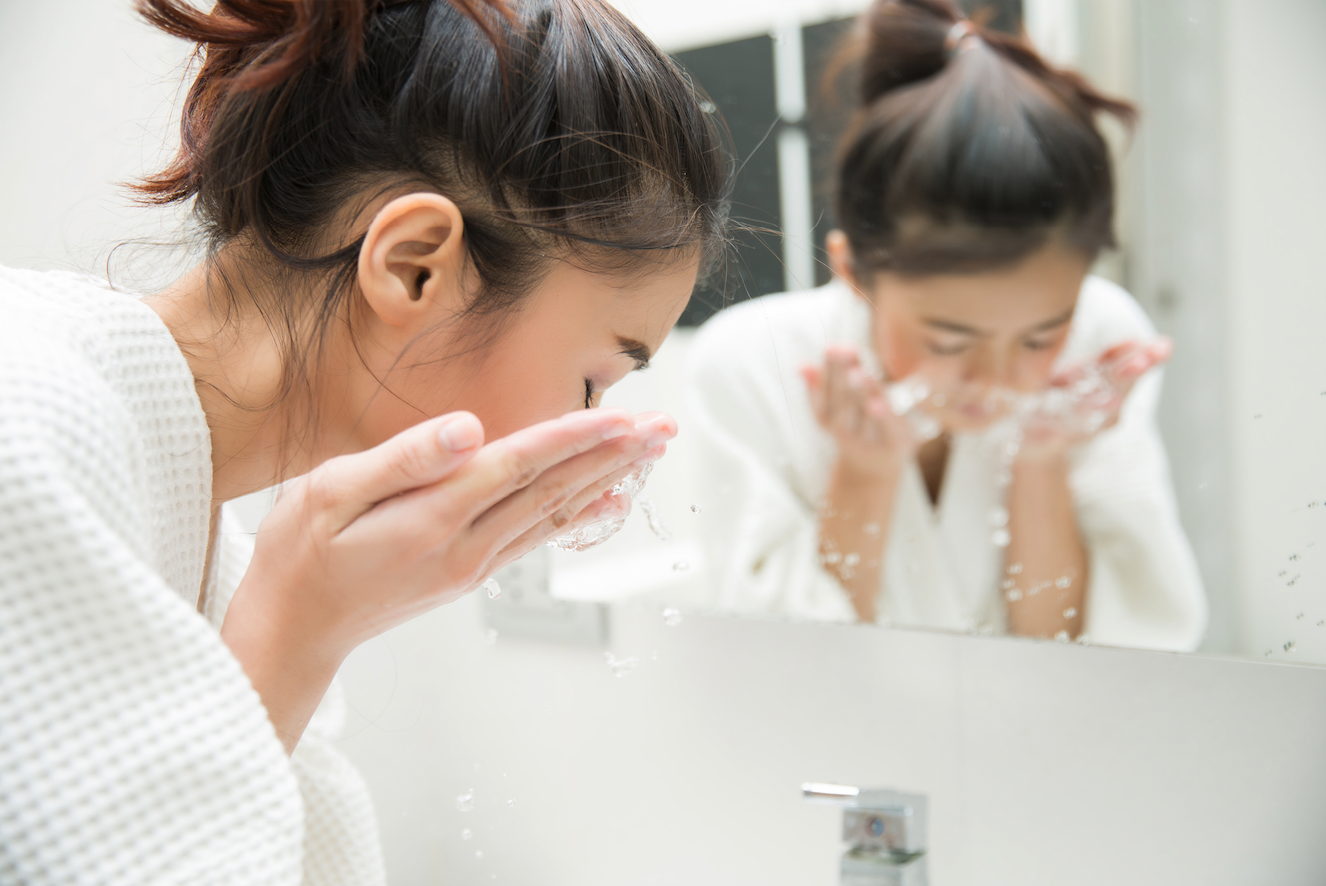 2. Going to bed without washing my face
This was a BIG one for me. I'd stay up all night talking to my boyfriend on the phone because the only time we could get our "free minutes" was after 9 pm (oh, the memories). I was also in like five AP and honors courses and a dual credit course my senior year so, half of the time I'd fall asleep at the desk while studying. And I'd wake up with my eyeliner smeared around my eyes that I'd just clean up with a Q-tip while I washed the rest of my face in the morning. AWFUL. I can't even imagine the amount of damage I did during my teen years by not washing my face.
So please, WASH YOUR MAKEUP OFF. If you're not currently removing your makeup at night, think of it like this: All of that makeup is just sitting on your face like a blanket, clogging up those precious pores, which results in breakouts. Use an oil cleanser like the Innisfree Apple Seed Cleansing oil (one of my favorites) and follow it up with your foaming cleanser.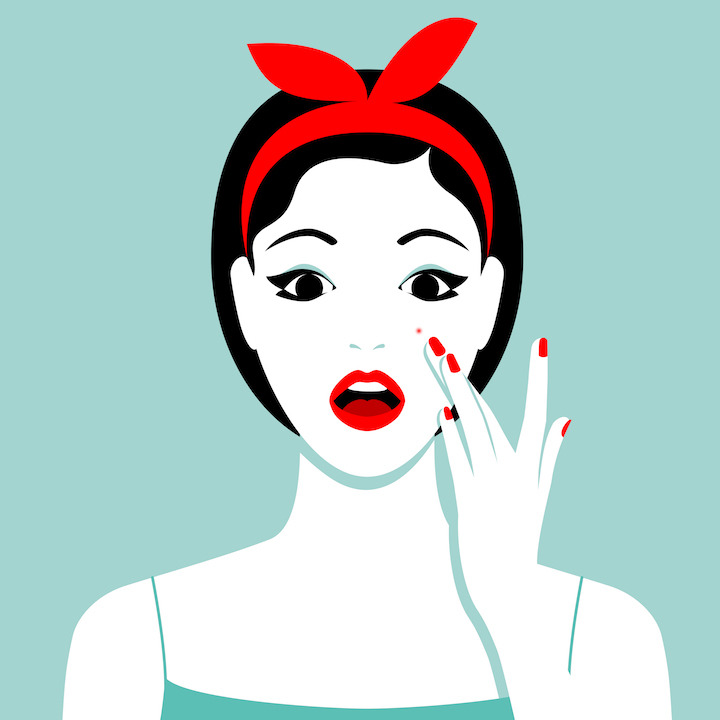 3. Toothpaste as a pimple spot treatment
Just typing out that header made me want to curl up in a ball. Like, why would I even think this is a remotely good idea? But I remember that I read about it in one of those teen magazines like Seventeen or something, and I had a pimple and toothpaste in the house so … why not? Except I'd wake up with toothpaste smeared all over my pillow and my pimple still there. Yet for some reason I STILL KEPT USING TOOTHPASTE. Teens are definitely stubborn, I'll tell you that much.
Apparently the thought process behind using toothpaste is that the baking soda in it will help calm pimples. But you also shouldn't be using baking soda on your face anyway because it has a pH of like a billion (or 10, but that's basically a billion). Thankfully, there are pimple patches now, which are infinitely better for your skin than toothpaste and much, much more effective. Pop one on at night (make sure your skin is dry), and then in the morning, all that gross gunk will be on the pimple patch and not in your face. They are a miracle! COSRX continues to be the king of pimple patches, so get your life.
4. Not using moisturizer or sunscreen
Back in the days of my youth, I thought that moisturizer made my skin more oily, so … I didn't use it. I just washed my face (WITH NOXZEMA) and went to bed. Like some sort of crazy person. Sigh. I wish I could go back and shake myself.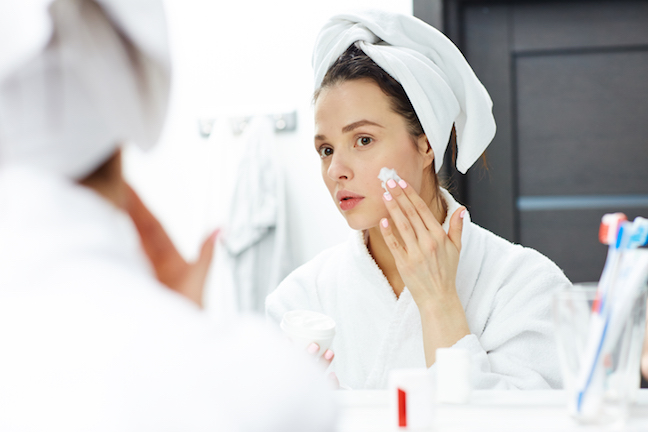 Moisturizer is not bad for oily skin — quite the opposite, actually, Moisturizer is essential for healthy skin. If you have oily skin and don't moisturize properly, you actually make MORE oil because your skin is trying to compensate for the lack of moisture and hydration. By using moisturizer (and even a few drops of oil), you can help keep your skin from producing too much oil. Again, that beautiful keyword here is balance.
I hope you've learned from these teen skincare mistakes and avoid committing the same skincare sins! If you're a teen, we'd love to know what your skincare routine consists of, and if you're not a teen, let us know what you'd tell your teen self about beauty in the comments below!
---
Author: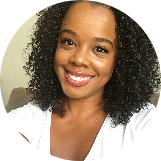 Sheryll Donerson
Sheryll Donerson got her start as a beauty writer by writing K-beauty reviews for her blog, The Wanderlust Project. These days, she's lifting heavy weights, eating tacos, drinking (too much) coffee and is 1/4 of the beauty podcast, Beauty Beyond Basics (or Triple Bees for short). You can find her on Instagram and Twitter at @sheryllrenata.
---
Comments