Galentine's Day Gift Guide: What to Get For the Kickass Women in Your Life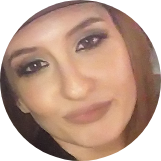 Coco Park
Feb 13, 2018
---
Valentine's Day? How about Galentine's Day, the better holiday on February 13th, where women celebrate women (over mimosas and frittatas, natch — thanks Amy Poehler!)? Here, how Coco Park plans on showing her K-beauty love to her #girlsquad.
---
Ahh, February 14th. What a sweet day full of chocolate, love, flowers, and lingerie. Valentine's is great if you're coupled up in a happy relationship. It's a day for celebrating love and each other. However, Galentine's Day is far more important IMO. What is Galentine's Day? First popularized in the show Parks and Recreation, the character Leslie Knope (played by Amy Poehler) gathers all her closest girlfriends and celebrates their friendship on February 13th. (Read more about it here.) After all, who's more important than your girlfriends? I would argue that Parks and Recreation's most important contribution to pop culture isn't the "Treat Yo'self" meme, but Galentine's Day. I love my girls, and female friendship is a bond stronger than superglue — it deserves its own celebration.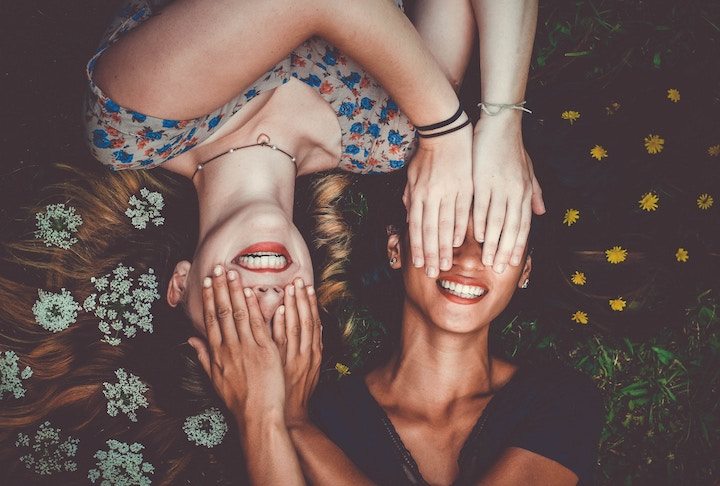 This Galentine's Day, I'd like my girls to "treat themselves" to some goodies. I want them to feel as appreciated and loved as they make me feel. Here's what I'll be getting them.
Peripera Ink The Airy Velvet #9 Legend Brown Red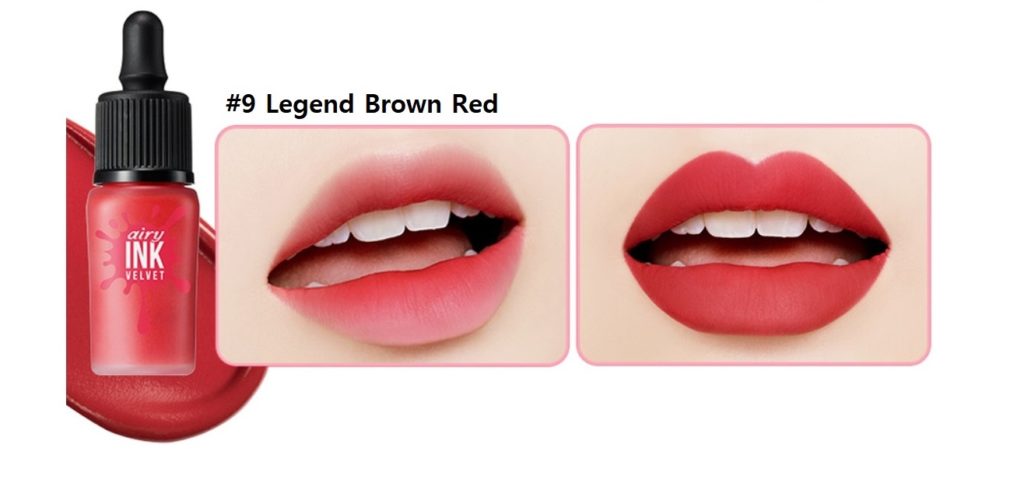 My girlfriends are bold, they are beautiful, and they are legendary, just like this product. Peripera's Ink The Airy Velvet is a gorgeous matte liquid lip that gives beautiful, bold coverage to the lips in one swipe but also looks amazing in a gradient lip. Like Peripera's other Ink products, this is long-lasting and will survive breakfast mimosas. I think Legend Brown Red is very complimentary, especially on warm skin tones, and will look beautiful on all of my gals.
Sulwhasoo First Care Activating Mask
The girls that have held your hair back as you puked, saved you from annoying predatory men at the bar, and nursed your heart back to health after bad breakups deserve the best. These masks are certainly some of the best out there. The ingredient list gives me a skincare boner (the second ingredient is licorice root extract, one of my all time favs!), and Sulwhasoo is the reigning champion of hanbang. I can think of no better gift than these masks. They're very pricey at $62 for five, but buy a box, keep one for yourself, and dole out the rest to your very best favs. Make a luxurious night of it with this mask, a movie that passes the Bechdel test, your besties, and some bubbly.
Too Cool For School Art Class By Rodin Lumineuse Varnish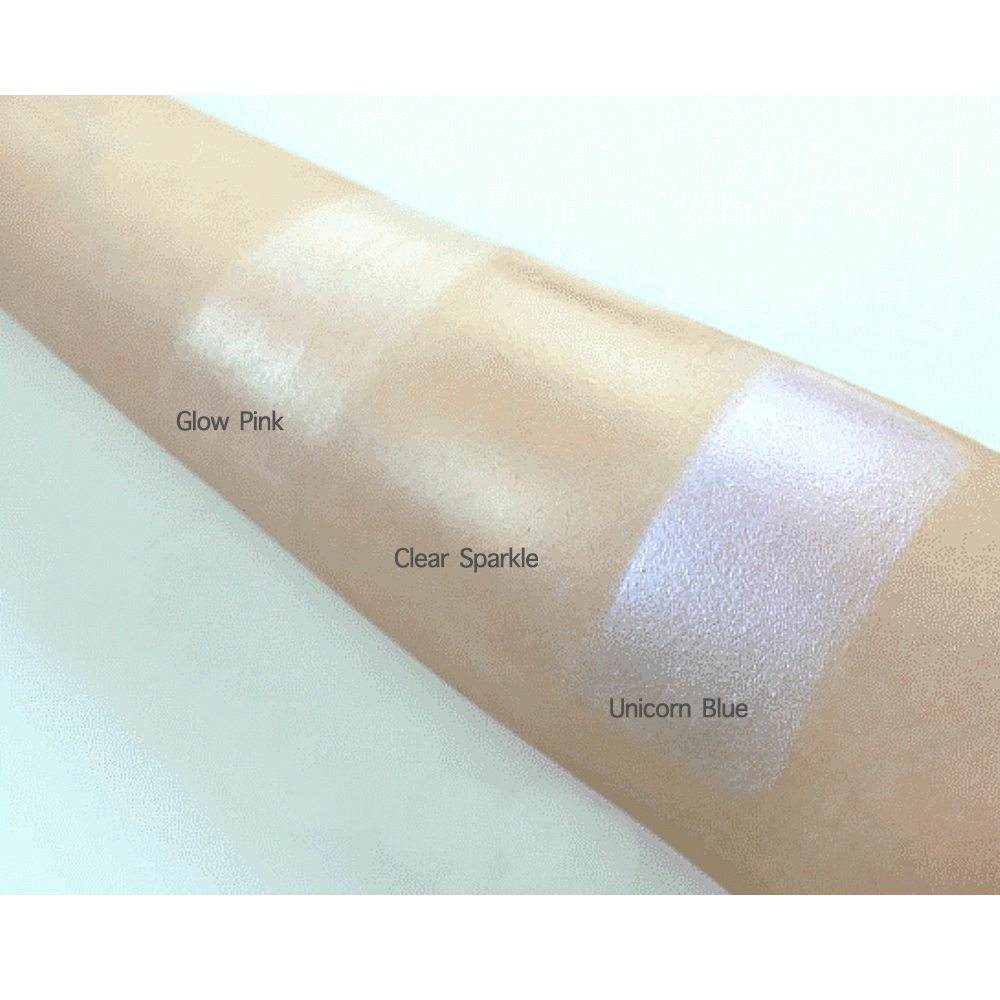 Unfortunately, almost none of my girlfriends can use BB cushions. This sucks, and I really hope the market catches up to the reality of the world and starts offering deeper and darker shade ranges. So while we can't BB together, we can certainly all glow together. This palette is so fun and is a really fun take on highlighters. The shade Unicorn Blue is especially unique and magical, just like my girl gang.
Swanicoco 100% Pure Organic Argan Oil
If you know me, you know I'm moisture obsessed, so it's no surprise I'd keep similar company. I'll be giving the gift of moisture in the form of the multi-use, multi-useful, multi-talented Swanicoco Argan Oil. Made with 100% pure argan oil, this can be used on the face, hands, feet, just about anywhere and everywhere. It's good for both dry and oily skin, and makes for an excellent hair treatment as well. I love that this version is organic and pure, like my lady loves!
Too Cool For School Jean George Llong Sun Block SPF50+ PA+++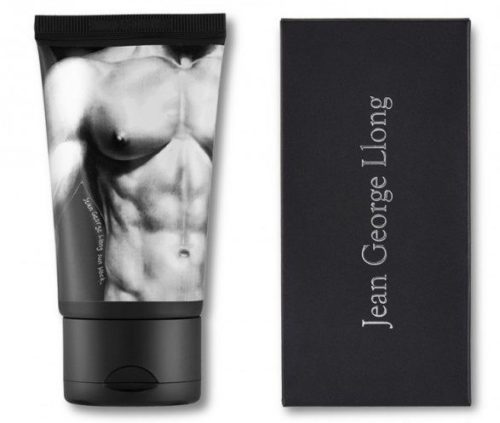 This one is for your thirstiest friend. The bulging, muscle-bound packaging can be a daily #goals goalpost while your friend swipes endlessly right looking for some action. Hilarious packaging aside, this isn't a bad little sunscreen! The only drawback is it's lightly tinted and will look ashy on darker skin tones.
Su:m37 Miracle Rose Cleansing Stick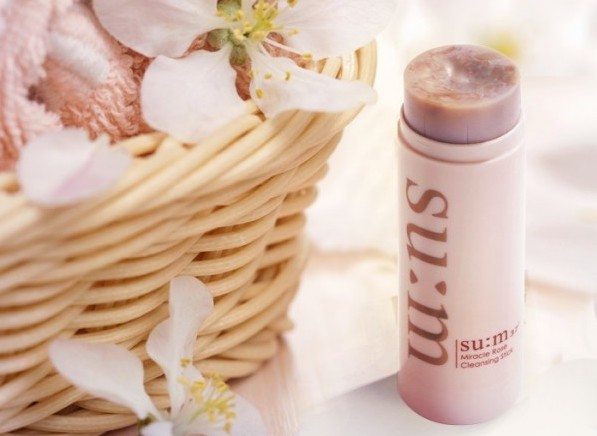 What's better than a dozen roses that will die in a week? A miracle rose cleansing stick that will last for months on end. This product brought me and a lot of my friends together in the K-beauty world, where real and lasting friendships formed. What better way to pay homage to that than gifting them the very thing we bonded over. For your friends not already in the know about this cleansing stick, it can work as both a first and second cleanser, it's got the right pH, it smells like heaven, and is as elegant and classic as your closest pals.
Are you going to celebrate Galentine's Day? What K-beauty product have you and your girlfriends bonded over?
---
Author: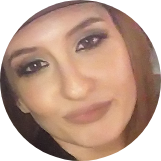 Coco Park
Coco Park is an author, beauty journalist, blogger, podcast host, and all around oddball living in Montreal Quebec with her family. Originally from the southern USA, she worked for several years in the makeup industry as a professional makeup artist and holds a certificate in esthetics. She is a proud member of the Choctaw Nation of Oklahoma. Want to know more? Check her out on the Beauty Beyond Basics podcast, on her blog TheBeautyWolf.com, on Instagram @thebeautywolf, and in her book "Korean Beauty Secrets: A Practical Guide to Cutting-Edge Skincare & Makeup."
---
Comments