The Top 10 Most Romantic K-Dramas That Will Make You Swoon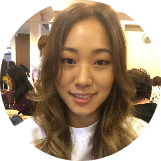 Angela son
Feb 14, 2018
---
No plans for the most amorous day of the year? Pity not, because ahead is a top 10 list of the most romantic K-dramas that'll sweep you off your feet and make you wanna Viki and chill (with or without a bae). Bonus: one drama featuring the best choco abs.
---
A heartthrob date and butterflies in your stomach (the good kind) — these are the makings of the most magical Valentine's Day. But what to do when it's just not in the cards for you this year or you don't care to cave into the commercialism of it all?
Sign up for a marathon. A K-drama marathon, that is.
Unlike good dates, good Korean dramas are aplenty, and most are shoe-ins for a failproof night lit with sparks a'flying. To help you sift through the pond, we rounded up the big fish — the best of, the ultimate, the stellar standouts — of the most romantic K-dramas from the past five years that will make both idealists and cynics so glad and giddy they stayed in. Warning: some spoilers ahead!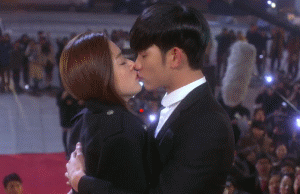 1. Most daksal: Strong Woman Do Bong Soon
Many 16-year-old girls' dreams are made of the lovey-dovey shenanigans that go down in this crazy adorable drama. In maybe the cutest love triangle ever, the petite and doll-faced leading lady Do Bong Soon (Park Bo Young) crushes on her stoic and oh-so mature childhood friend In Gook Doo (Ji Soo), who doesn't seem to have any interest in her … at first. Meanwhile, main man Ahn Min Hyuk (Park Hyung Sik), a spoiled and egotistical gaming CEO, falls hard for Bong Soon. Oh, and she also happens to possess secret superhero powers.
Ratings-breaking Strong Woman Do Bong Soon is a hit from episode 1, and the action-packed plot thickens as the bubbly Bong Soon faces her fate as an undercover heroine. But the best squeals and ROFL's come when Min Hyuk starts to pursue his love interest with total heart-eyes and spouts of jealousy. It only gets better when her eyes finally open to the catch that he is, and the lovestruck couple doesn't shy away from expressing their over-the-top affections for one another.
Some of their flirtations are goosebump (daksal)-inducing for sure, but the kind that leaves a fat cheese on our faces!
Update 07/03/2020: Park Bo Young's secret to beautiful skin is her relentless commitment to sunscreen. She reapplies 3-5 times a day.
Here's a curation of  K-beauty sunscreens the celebs swear by.  Beautytap Advisors top recommendation is the Eclado Oil Free Sunscreen.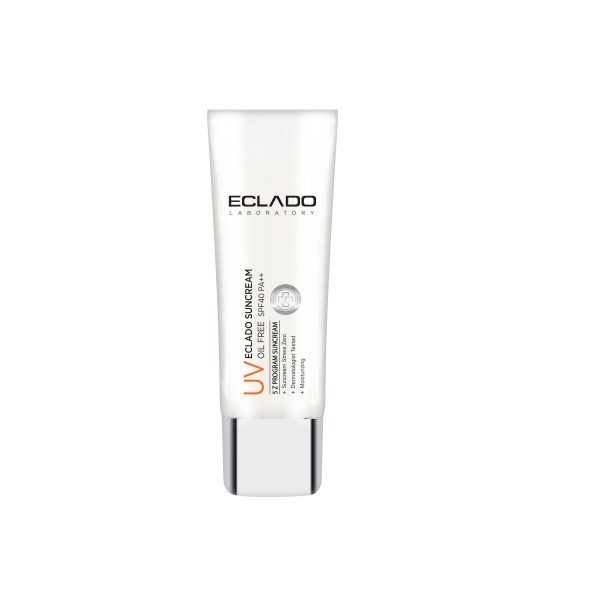 *Beauty Advisors are certified experts including aestheticians, makeup artists, facialists, and beauty professionals. 
2. Most Covetable: Heirs
In the iconic drama Heirs, Cha Eun Sang (Park Shin Hye) is supposed to be the unlucky girl whose life handed her sour lemons. As the daughter of a housemaid, she's the poorest student in her privileged high school, she works multiple part-time jobs to support her family, and the guy she ends up liking is already betrothed to a rich, pretty hotel heiress. Yeah, life sucks for her … if your glass is half empty.
From another POV, Eun Sang is caught up in a love triangle with two seriously good-looking high school students, Kim Tan (Lee Min Ho) and Choi Young Do (Kim Woo Bin). Poor thing stresses about having to choose between the inhumanly handsome pretty boy and the bad boy every good girl dreams of, but if that were us, we'd drink that lemonade any day. Both studs are heirs to empires in their own right and both are not at all shy about their affections for her. Case in point, this scene below when Young Do throws Eun Sang into the pool. Not a conventional way to a girl's heart (unless you're 10), but if you've seen it, you know why. If you haven't, you gotta watch to find out!
The battles between the two ex-friends over Eun Sang's love are enough to make any girl green with envy. Who wouldn't want to be part of a double (yes, double) wrist grab?
Update 07/03/2020: Actress Park Shin Hye's beauty tip is to cleanse really well. "I place a lot of emphasis on cleansing and I take my time to make sure I properly cleanse my face."
Here are a few cleansers that will help achieve healthy skin. Beautytap Advisors top recommendation is the Sandawha natural cleansing oil.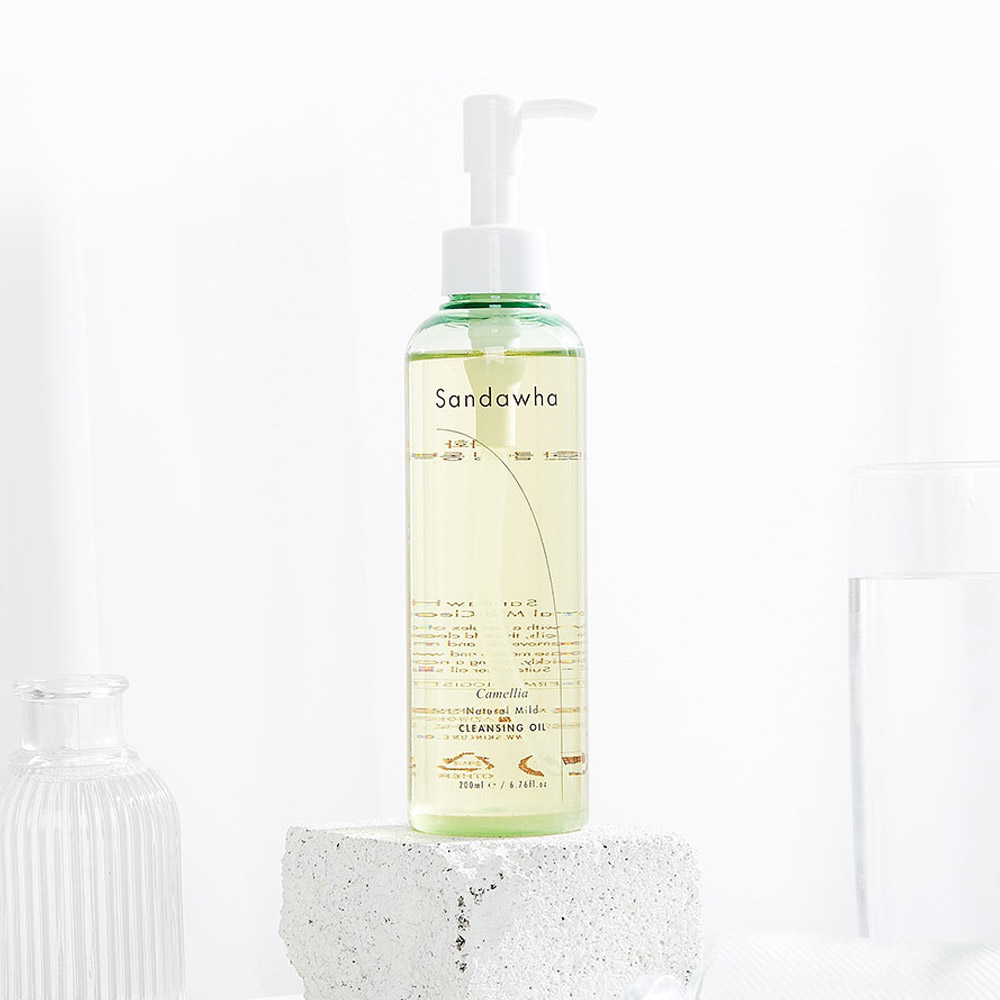 *Beauty Advisors are certified experts including aestheticians, makeup artists, facialists, and beauty professionals. 
3. Most Likely to Happen IRL: Go Back Couple
This relatable, realistic drama hits all the right spots and makes you laugh and cry interchangeably and uncontrollably.
A freshly divorced husband and wife find themselves catapulted back to the '90s, to the fresh age of 20 when they first met in college. OK, that's not the "most likely to happen IRL" part. What is realistic is that this drama starts where most others end — after the "happily ever after" wedding.
Jin Joo (Jang Nara) and Ban Do (Son Ho Jun) begin newlywed life totally in love and with bright hopes for their future together. Then life happens, resentment builds, misunderstandings tally up, and 18 years later, they're signing divorce papers.
But the time travel — stay with us — offers them a rare second chance to start new. Whether that new is with or without each other is up to them, but as they relive their blissful youth, they finally see their lives from the other's perspective. From ambitious dreams and young romance to death of loved ones, this drama actually offers some really valuable insight into marriage, parenthood, love, friendship, and the importance of not letting life slip you by. Even moments like these (this clip's for you mamas!):
Update 07/03/2020:  Actress Jang Nara even has multiple nicknames due to maintaining her youthful appearance. The "secret" to her skin is actually a simple one, it's just massaging your face every day after cleaning and applying masks.
Here are a few masks to help achieve this youthful look. Beautytap Advisors top recommendation is the Dr. Oracle Dermasys Diamond V Mask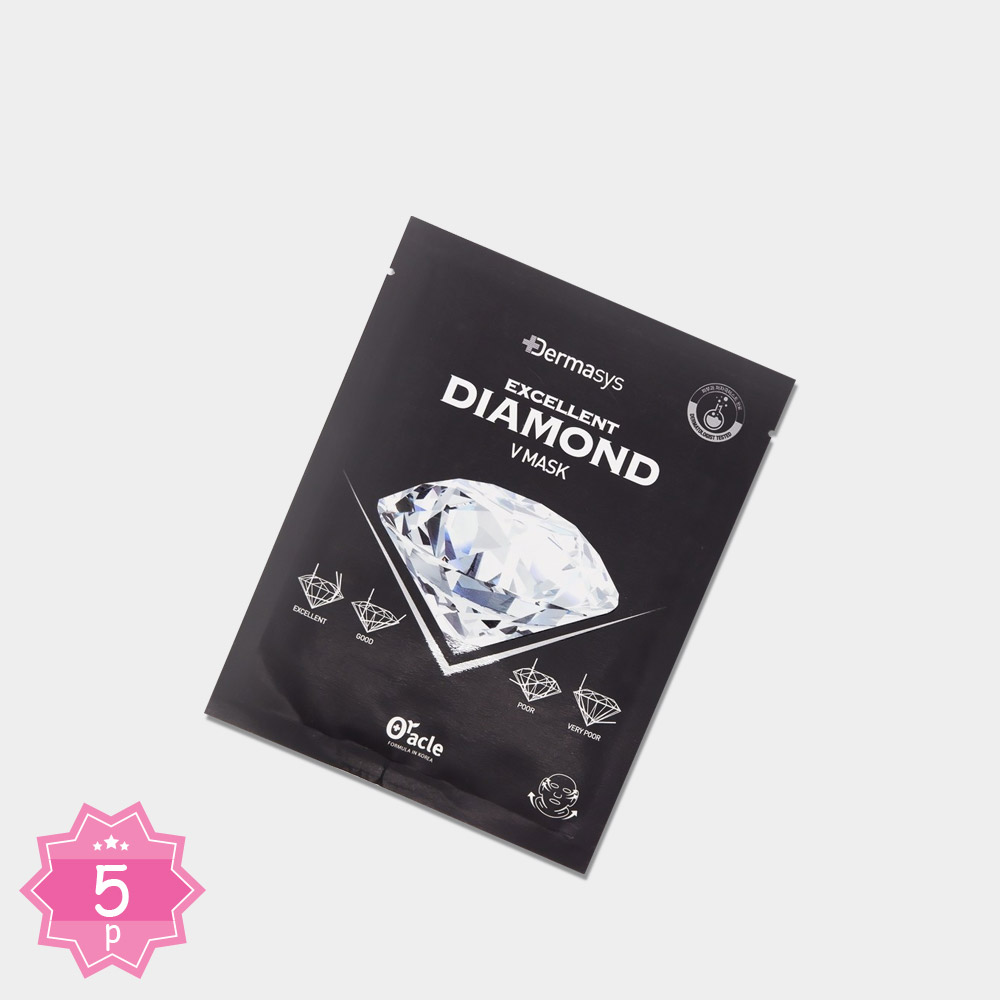 4. Most Star-Crossed Lovers: Goblin
What would you do if you found out the love of your life was literally the Grim Reaper? And you couldn't be with him until your next life? And he murdered your brother in your previous life? Oh, and he also had a little something to do with your death in your previous life?
That's the destined-for-doom story of the supporting couple, Sunny (Yoo In Na) and the Grim Reaper (Lee Dong Wook) in mega K-drama Goblin. Their "happy ending" is their romantic reunion in a later life, oblivious to who they were to one another in the life before. But as Sunny and the Grim Reaper, the ill-fated lovers encounter one major setback after the other, to the point where they throw in the towel and walk away. It's pretty depressing to witness, so if you're not that happy about staying in solo on Valentine's Day, their story might make you feel better about your situation. But their sad story is also so irresistible, thanks to the Grim Reaper's charming awkwardness around his crush and Sunny's sassy and frank honesty about his every move, or lack thereof.
Update 07/03/2020:  Actress Yoon In Na focus on her skin is keeping yourself hydrated and  keeping your skin moisturized. "Everyone knows that drinking enough water is good for the skin, but it's not easy to actually put it into practice. You have to hydrate your skin too."
Here are  hydration moisturizers to keep you glowing. Beautytap Advisors top recommendation is the Sandawha Revitalizing Liposome Lotion.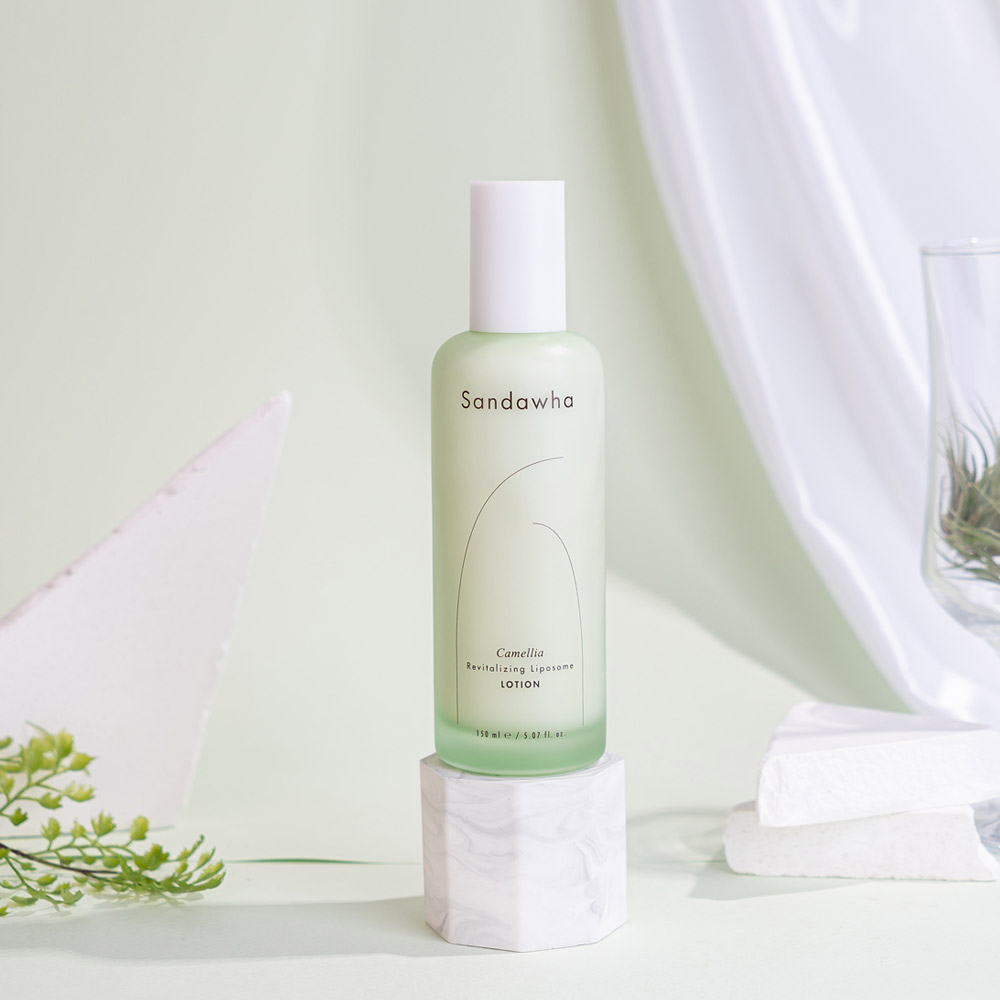 5. Most Unexpectedly Cute Couple: Because This Is My First Life
Opposites attract. Don't judge a book by its cover. This love story proves true these two age-old sayings.
At first glance, Nam Sae Hee (Lee Min Ki) doesn't really seem like the typical K-drama Prince Charming that'll sweep the leading lady (and us) off her feet. The outwardly cold software designer seems super serious, a bit of a square, and utterly incapable of aegyo. On the flip side, Yoon Ji Ho (Jung So Min) is an endearing assistant drama script writer bursting with charm and beauty.
Beyond the physical, the two couldn't be any farther from each other on the personality spectrum. Nam Sae Hee views life as a mathematical equation, weighing the pros and cons of every decision. He even ranks his compatibility with every housemate he ever had with a numerical scoring system. Then there's Yoon Ji Ho, who tends to be more of an emotional thinker dictated by her heart's whims. She chases her dreams regardless of logical reasoning and often acts on impulse.
Yet these two polar opposites end up being just right for each other, with their extreme differences working to their advantage. (One of the first things Sae Hee finds appealing about Ji Ho is the fact that she cleans the house like a maniac when struck with writer's block.) Their practical plans blossom into passionate love, even to their own surprise. We admit their onscreen romance caught us off guard, but this is one instance when we thoroughly enjoyed being wrong!
Update 07/03/2020:  Actress Jung So Min keeps her skin looking beautiful through sheet masks.  "Regarding skin care, she said, "I put on a sheet mask and face pack at night and go to sleep. In order not to waste the left-over ampoule, I wash my face only with water as soon as I wake up and I put the rest of the ampoule fully on my face." 
Here are some mask sets you can purchase to keep you glowing.  Beautytap Advisors top recommendation is the Mediheal BTS Love Me Biocellulose Sheet Masks.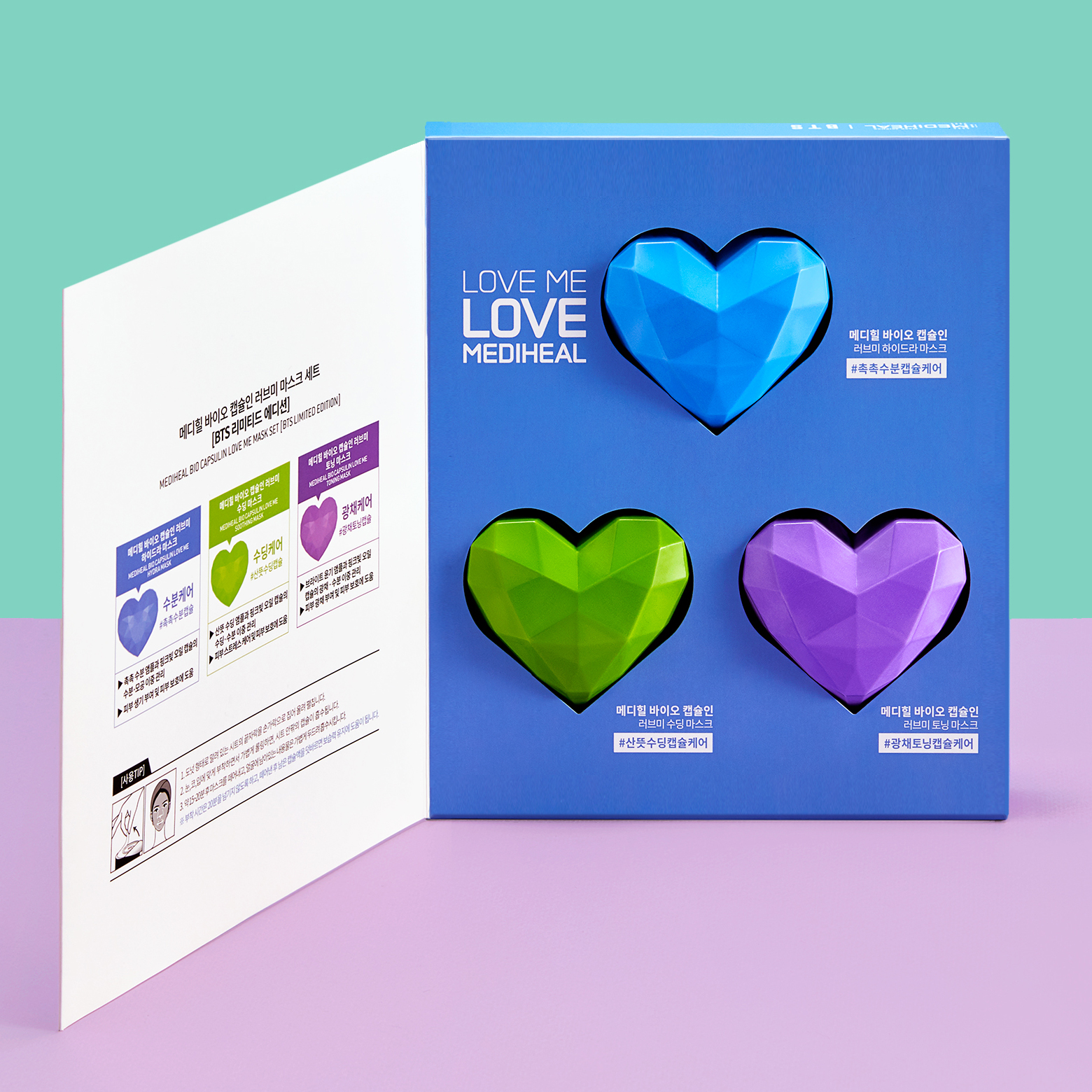 6. Best Go Baek (Confession) Scene: Oh My Venus
Every single K-drama has a confession scene, but the memorable DTRs or professions of affection are the ones that keep us coming back to rewatch the scene repeatedly over the next … years. They possess a certain It factor, whether that's the power to make us cry like babies or giggle like kids.
The heartfelt go baek (confession) scene from Oh My Venus comes with not just one but nearly everything a good K-drama confession should come with — the "L" word, the waterworks, inside jokes, a vow to wait forever, and an audience. The once-ulzzang-turned-overweight-attorney-turned-bombshell-again Kang Joo-eun (Shin Min Ah) and her super fit and mysterious boyfriend Kim Young Ho (So Ji Sub) usually exchange cheeky, flirty interactions. So when Kang Joo-eun tearfully spills her heart to her seriously injured man, the rare moment opens up the floodgates. In the heartfelt scene (watch it in full here), the two are physically separated by hospital walls, but their intense connection is so tangible.
Update 07/03/2020:  Actress Shin Min Ah believes in a wholistic approach to beauty including body care. She said that it's important for her to take care of her body as well. She does this by doing pilates exercise. 
Here are some body moisturizers to keep the skin on the body looking youthful. Beautytap Advisors top recommendation is the Restorsea Body Butter.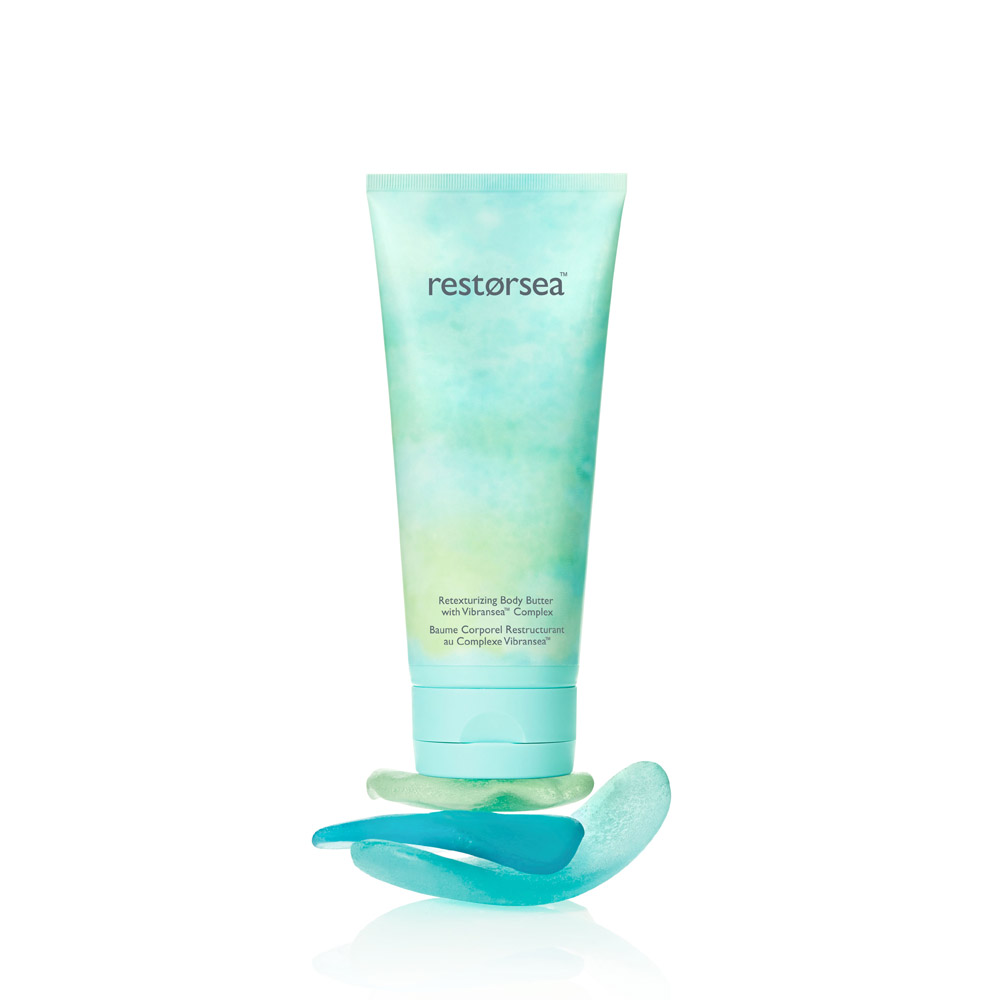 7. Best Sob Story: Uncontrollably Fond
Episode 1 starts off with news that hits like a ton of bricks. The lead character, hallyu royal Shin Joon Young (Kim Woo Bin), is diagnosed with terminal cancer and has less than a year to live.
The egotistical, rebellious top star keeps this news hush-hush from family, friends, and the public. He then serendipitously reunites with his childhood crush Noh Eul (Suzy), a scrappy documentarian. Long and sad story short, he falls for her once again and resolves to spend the rest of his days righting the wrongs in her life — not without some major drama, of course.
Every episode is heart-wrenchingly sad because, as viewers, you know Joon Young's days are limited and you know the real sweet reason why he's acting like a total jerk. Behind his facade of selfish and reckless actions, you see how much he loves Eul, how dearly he cares for his mom, how much he craves his estranged father's approval, how considerate he is of his team, and how much Eul makes him want to live again.
What's truly heartbreaking, though, is the uncanny parallelism of actor Kim Woo Bin's real life diagnosis of nasopharyngeal cancer. ICYMI, in May 2017, less than a year after Uncontrollably Fond finished broadcasting in Korea, news of his diagnosis was released. Seven months later before the end of the year on December 29, he released an update to fans with a handwritten letter. As his fans, we're relieved to hear he's recovering well and hopeful that he'll have his happy ending IRL with a speedy remission.
Update 07/03/2020:  Actor Kim Woo Bin he often wears heavy makeup due to acting and modeling but his skin is flawless, dewy and bright. If you want moist skin like his, conducting a thorough daily skin routine is important.
Keep a daily skin care routine to make your skin healthy. Here are lessons to the 3, 5, and 10 step K-beauty process.  
8. Best Kiss: My Love from Another Star
Time actually freezes for this out-of-this-world kiss. As it should, considering Do Min Joon (Kim Soo Hyun), an alien in human form, traveled across space, time, and galaxy to plant a few-seconds-long kiss on his human lover, Cheon Song Yi (Jun Ji Hyun).
Just in the itty bitty chance you missed this monumental, can't-miss, game-changing drama, here's a brief breakdown. After a whirlwind romantic relationship with his celebrity girlfriend Song Yi, Do Min Joon is forced to leave Earth, and whether he'd ever return or not is unknown. Song Yi weeps, eats, and drinks through her devastation for what seems like forever.
Then one night as the famous star walks the red carpet looking amazing per usual, the moment she's been waiting for finally comes. She spots her dashing lover in the crowd, and time stops. While everyone else is frozen, he makes his way to her and greets her with words that sound like nagging but can make a girl weak in the knees coming from him. Then they go in for the long-awaited kiss, and right as their lips touch, time starts up again. Gasps can be heard as the crowd goes wild, and camera lights flash frantically. Sigh. So good.
Update 07/03/2020: Actress Jun Ji-hyun, who is 38, is a shining exemplar of always having luminous skin and simple but elegant makeup. She often showcase the secrets to her anti-aging secrets.
Here are some anti-aging serums that will turn back the time. Beautytap Advisors top recommendation is the AZN Labs Afterglow Ampoule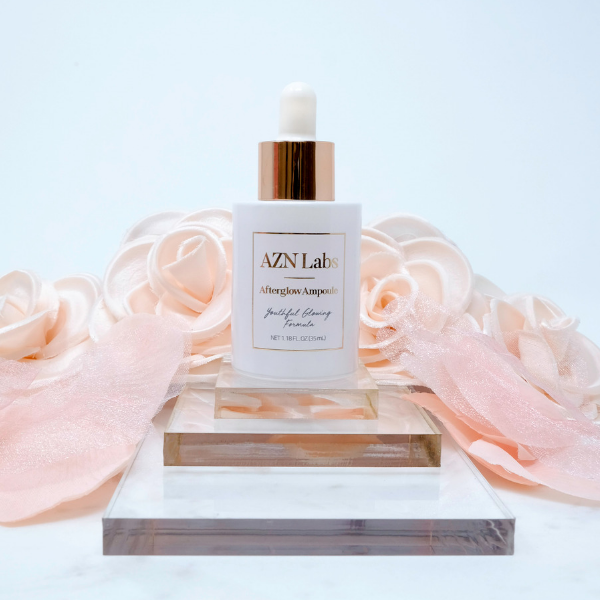 9. Best Chemistry: Descendants of the Sun
The real life marriage of the SongSong couple only proves that we weren't tripping when we thought Song Joong Ki and Song Hye Kyo's onscreen chemistry in Descendants of the Sun was off the charts.
The way Captain Yoo Shi Jin longingly, adoringly gazes at Dr. Kang Mo Yeon, the way she plays hard to get, and the way that only makes him want her more — viewers were swept into their love story from the very start.
The fireworks really start though when Dr. Kang finally (what took her so long??) allows herself to be romantically involved with Big Boss. When the two aren't busy saving lives, they could be caught in a flirty exchange of witty, sarcastic sweet nothings.
Update 07/03/2020:  Actress Song HyeKyo has beautiful skin and, she never hesitates to step out without any makeup on. The diva emphasizes on cleansing the face every night before going to bed as the most beneficial thing that you can gift to your skin. She uses cleansing oils as a way to naturally remove all the makeup.
Review all the cleansing oils from Korea. Beautytap Advisors top recommendation is the Sandawha Oil Cleanser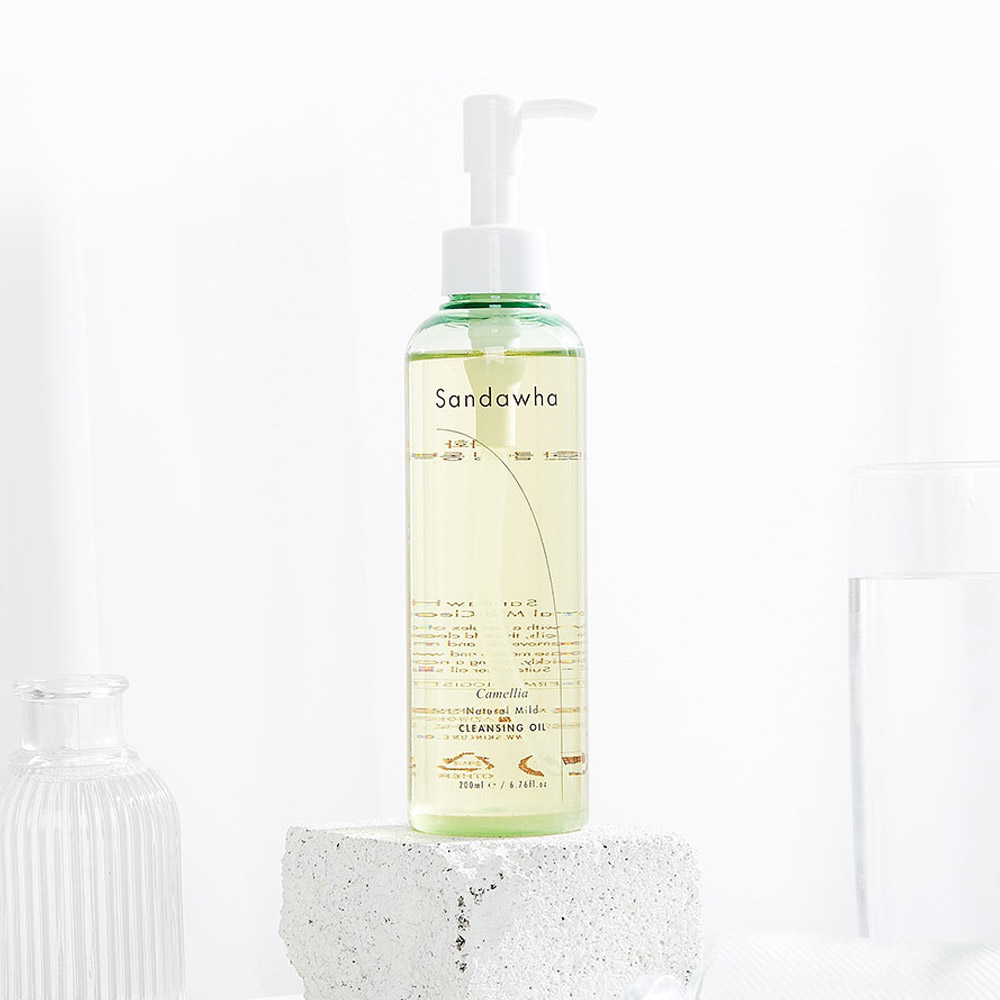 10. Best Fits of Jealousy: The Legend of the Blue Sea
One way Korean dramas prove just how head over heels a character is over the love interest is a series of often hilarious jealousy scenes. These charming moments offer comedic relief in the midst of whatever problems the couple is going through, which is usually a whole lot.
In The Legend of the Blue Sea, Heo Joon Jae (Lee Min Ho) is so adorably jealous over Shim Cheong (Jun Ji Hyun). Some of his possessiveness is revealed before he even lets on that he likes her, so it was pure entertainment for us to see him so vulnerable and his friends so befuddled over his strange behavior. Not gonna lie, it also made us wish we were the little mermaid for the first time in a long time since we were kids!
Update 07/03/2020:  Korean celebs swear by slimming creams for their bodies to keep their skin tight around the problem areas. 
Beautytap Advisors top recommendation is the Earth Recipe Cell Down Nourishing Cream.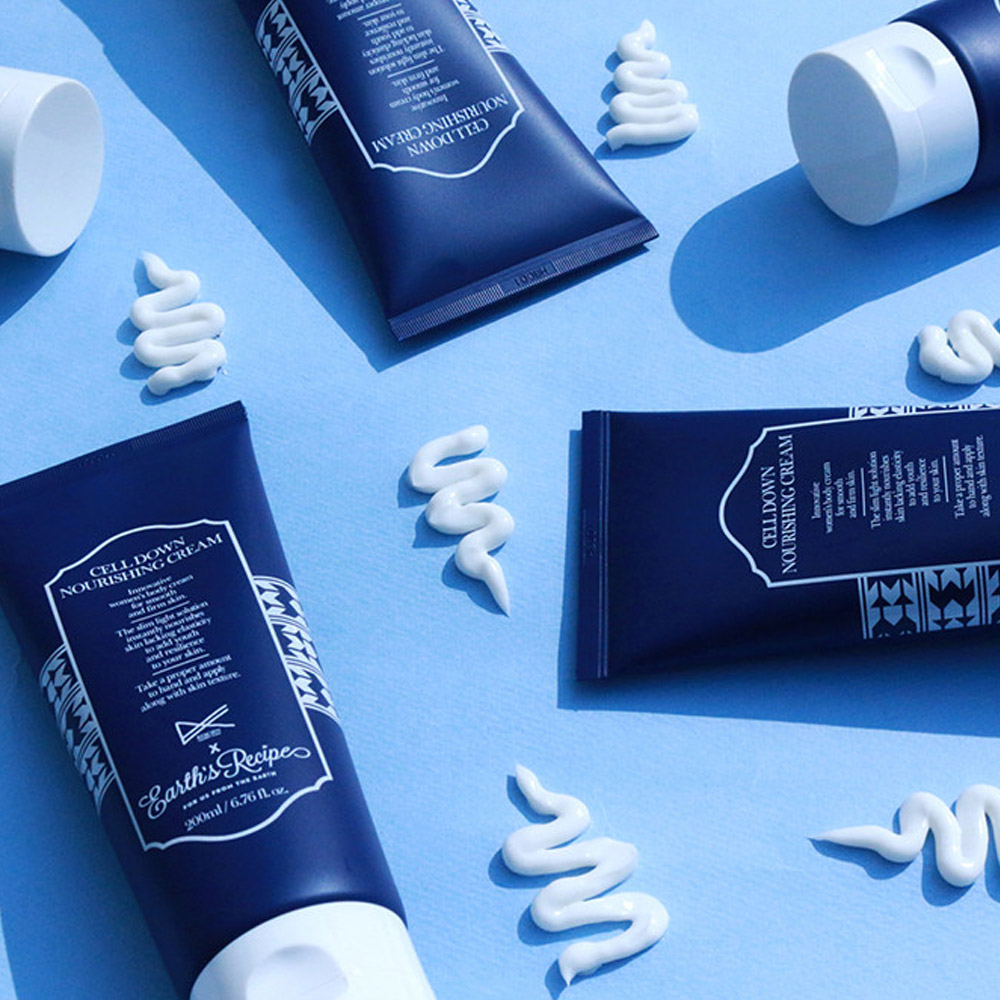 + Bonus Feature: Best Choco Abs: Chuno
Apparently, the last thing Korean men want to do when they're lovesick, stressed, or just need to think through things is wear a shirt, which has to explain why nearly every K-drama has a shirtless scene with a shameless display of choco abs. If you're not well-versed in candy talk, the term "choco abs" refers to guys' abs that are so ripped, they resemble the divisions in a chocolate bar.
The historical drama Chuno took this K-drama tradition to another level. It just so happened that the story took place in the Joseon era, and the male cast of slave hunters and slaves called for a whole lot of shirtlessness. But hey, no one was complaining about that. Amidst the heavy fighting and dramatic epicness of it all, fans definitely enjoyed the eye candy.
See any potentials on this list that'll make your Valentine's Day? What are the most romantic K-dramas (or best choco ab scenes) on your list? Do share!
Check out Dramabeans.com for the best recaps of Korean dramas. 
---
Author: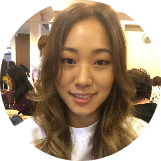 Angela son
---
Comments