This Is How You Get Your Brows But Better: Etude House Tint My 4-Tip Brow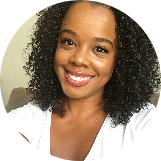 Sheryll Donerson
Mar 26, 2018
---
Love the long-lasting, no-worries wear of a K-beauty brow tint, but not crazy about the messy peel-off application (or the possible bald spot from eyebrow hair pulling)? Welcome to the next gen of brow tattoo tints: Etude House Tint My 4-Tip Brow.
_____________________________________________________________________
Remember a few years ago when the whole "my lips but better" phase was all the rage in the beauty world? It was a lip color that described that perfect nude lip color that made your lips look "done" but not like overly so? Well, imagine that there is an eyebrow version of that. GASP!
There is. It's my new jam, and it's called the Etude House Tint My 4-Tip Brow marker.
When I interviewed the gorgeous Kimmi Spark for our Vanity Fare series, she mentioned a few times that she really loved the Etude House brow tint. I did a bit of research and determined it was right up my alley because I'm not the biggest fan of super perfect, heavily arched eyebrows on myself. I mean, I appreciate the art 10,000% and LOVE the way it looks on others, but I just feel like that look isn't for me. I prefer a more natural "oh, I just woke up with my eyebrows done" look.
This doesn't mean I don't groom my brows. I'm actually kind of obsessed with getting them done. Every four weeks, like clockwork, I get my brows threaded and tinted. Tinting is my jam because it makes my eyebrows look like the better version of themselves — darker, fuller, and it helps highlight my natural arch.
The only bad thing about tinting is that it only lasts 12 to 14 days before it fades. But this is where my new bae, the Etude House Tint My 4-Tip Brow, steps in.
I know it might seem kind of random that this product highlights the use of "4-tips," but that's actually the most important and best thing about this product. The four tips are made from silicone and work together to create precise, delicate, hair like strokes. The brow tint itself is basically like a permanent marker in makeup form. It honestly does NOT budge. Sweat? Psh! Water? Ha! Sitting in a sauna after a workout? Your brows will still look perfect. Trust me, I've tried it in all of these scenarios and it does not move. It's like the less aggressive/easier to use version of that Etude House Peel-Off Eyebrow Tint that went viral some time ago.
When using, make sure that you apply it first, before any makeup or skincare. So basically, you'll wash your face, apply the tint, wait until it dries, and then do the rest of your skincare, then your makeup. You want your face dry so that the marker doesn't smudge and the pigmentation is as rich as it can be. To apply, brush your eyebrows to the desired shape, and then take the marker and use light strokes to fill in your brows. Etude House also says that you can apply it before you go to bed at night for stronger pigmentation, which would make getting ready in the morning just one step faster. HOORAY!
The brow tint lasts a few days, so it's perfect for in-between touch-ups. I usually need about two coats, as the shade I have (#2 dark brown) isn't quite as dark as I'd like, but honestly, the product is just so simple and foolproof that it's climbed its way into my Holy Grail makeup pile. If you're the type of person who wants to look put together without a whole lot of effort (aka me), then this is for you.
Have you ever tried the Etude House Tint My 4-Tip Brow? And has a beauty product changed your makeup game recently? Let us know in the comments!
---
Author: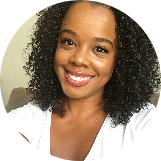 Sheryll Donerson
Sheryll Donerson got her start as a beauty writer by writing K-beauty reviews for her blog, The Wanderlust Project. These days, she's lifting heavy weights, eating tacos, drinking (too much) coffee and is 1/4 of the beauty podcast, Beauty Beyond Basics (or Triple Bees for short). You can find her on Instagram and Twitter at @sheryllrenata.
---
Comments