Jeannie of alittleaboutalot on Skincare, Self-Care, and Slaying It on YouTube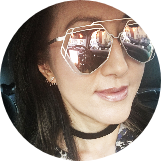 ANNA PARK
Mar 22, 2018
---
Lifestyle vlogger Jeannie may homeschool her four kids, but that doesn't stop her from being a force on YouTube with almost 1,000 videos on her channel alittleaboutalot. It also doesn't stop her from looking fierce on the daily and getting her K-beauty on. Find out how she does it all.
_____________________________________________________________________
When I first met Jeannie at a beauty press event in Los Angeles, I saw her perfectly beach-wavy hair, her Instagram-worthy brows and lips and thought: makeup artist. Never, never in a million years would I have thought: pastor's wife and mom to four kids age 4 to 11.
But that's exactly what Jeannie is.
Of course, that's not all she is. Jeannie's also a prolific YouTuber who has been vlogging about beauty, fashion, motherhood, and life in general on her channel alittleaboutalot for the last seven years. It's no surprise that she's had such longevity. Jeannie's like the BFF you wish you had, one who is so infectiously open about everything — from DIY hacks and shopping hauls to her bout with shingles and who-knew mom stuff (first period after baby, anyone?) — that you just immediately want to spill your most intimate secrets to her. It's telling that her most popular videos range from her tats (51,000), a review of a full lips enhancer (185,000) and the best and worst manual breast pumps (almost a quarter million views).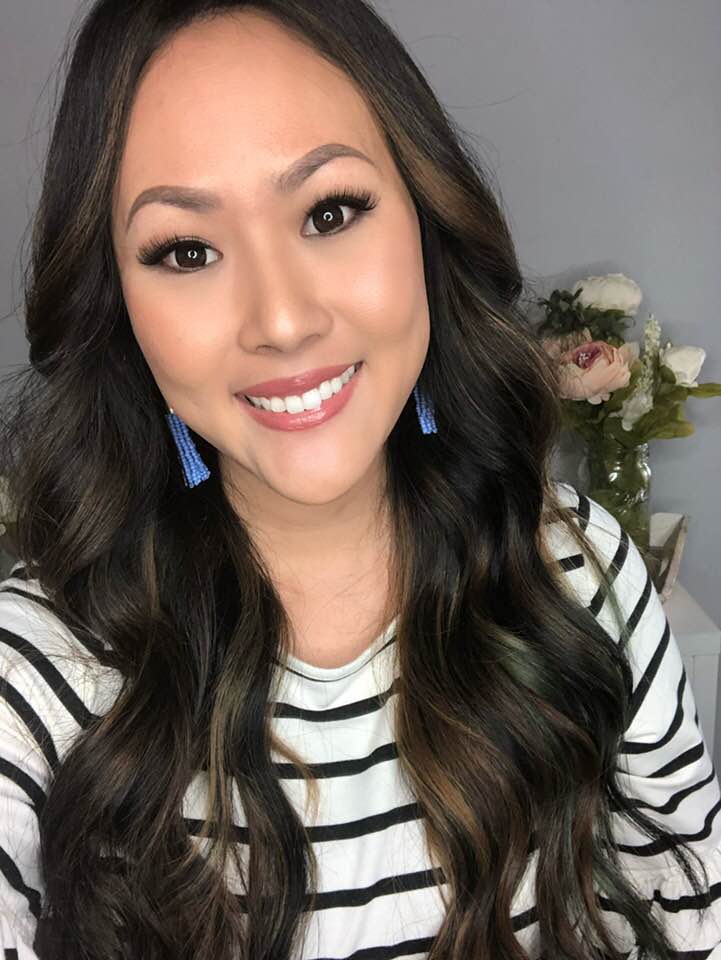 As a Korean American, Jeannie says she grew up watching her mom and her aunts taking care of their skin with "a very extensive skincare routine." They told her, "It's more important how you take things off than how you put it on" and "You only have one face; take care of it." In particular, "my aunt used to always give me little samples of essence, moisturizer, and makeup base I had no clue what to do with," says Jeannie, "but I loved getting them."
Today, she's a big fan of Korean beauty, with a number of videos dedicated to Holika Holika makeup, Iope cushions, and Etude House skincare. In fact, she considers Etude House Wonder Pore one of her holy grail products ("It leaves your face feeling moisturized and soft and supple rather than stripped and dry"), and she takes the time to use Korean sheet masks once a week.
"I have always loved Korean beauty products," she says. "Korean makeup almost always improves my skin as I wear it, and the skincare is light years ahead of anything else I have tried."
Here, we satisfy our curiosity and get the scoop from Jeannie about vlogging, her beauty routine, and, most importantly, how on earth she manages to fit them all into a 24-hour day!
Q. You're a mother of four and you homeschool your kids. How do you have time to create content for your YouTube channel (and for seven years!)? You're so prolific!
 Jeannie: Haha! Thank you. I started YouTube back when no one knew what it was. I started it as a way to keep in touch with friends and show them how to do things like braid their daughter's hair or how to use a hair bobble. I fell in love with the creative part of it and the ability to connect and encourage women all over the world!
Q. What is one of your favorite videos that you've done and why?
 Jeannie: I think my favorite has to be the husband tag. It's old and not the best quality, but I love that I have that video of my husband and I for my kids to see when they are older. I feel like it shows how well loved I am by him, and it makes me smile every time I watch it.
Q. As a pastor's wife, do you feel like you have to be careful about what you vlog about or stay away from certain topics?
 Jeannie: I feel like I am different from other mom vloggers and family vloggers in that I don't share a lot of personal things. We have been foster parents, and we pastor a church in the inner city. Although I would often like to share the things we are doing, I feel that I need to respect others and their stories and keep them sacred. That includes my family and children. I try to share things but keep it on a certain level. I definitely don't dive into a lot of "hot topics" just because I personally don't enjoy debate and conflict. I try to stay true to myself and don't shy away from my thoughts or beliefs but don't intentionally dive into controversial debates.
Q. Describe your first beauty memory.
 Jeannie: I actually didn't start wearing makeup until much later in life. I think my senior year in high school I drew my eyebrows and wore espresso lip liner and black cherry lipstick — didn't everyone? Haha!!!
Q. Can you tell me your skin type and your skin concerns?
 Jeannie: Gosh, my skin has changed so much through pregnancies and the last couple of years. I have always had very clear skin on the drier side. The last few years I have definitely seen signs of aging, and now I have adult acne! So currently it is the worst it has ever been. Seems unfair to be going through puberty at this age!
Q . Can you describe your skincare routine, step-by-step.
 Jeannie:
1. I use a Neutrogena wipes to take off my preliminary makeup and waterproof mascara.
2. Then I use a facial cleanser, usually with an exfoliator or with a Clarisonic.
3. I use Bioderma for extra cleansing and ph balance, or I use clarifying lotion by Clinique.
4. I use either essence or serum and then moisturizer, sometimes a facial oil.
5. Eye serum
6. And then … acne treatment. I vary between a Clinique acne spot treatment, an all-natural cystic acne treatment, or an acne patch. Have you tried them? They are amazing! You stick them on and in the morning it is full of pus it has sucked out of the pimple! It's amazing and so satisfying!
Q. You do a lot of hacks and DIY videos, but do you have any unique beauty secrets that work well for you?
 Jeannie: I use apple cider vinegar as a toner or mixed with Aztec clay when I am having breakouts, and it really cleans out and heals my skin.
Q. As a busy mom and lifestyle vlogger, where and how do you do fit your beauty routine into your life?
 Jeannie: In the morning I always try to get ready. I find that giving myself that time to get ready (and drink my coffee) really sets my mood for the day. I find myself being much more productive and efficient and feel better about myself when I get ready. I usually do it after the kids have had breakfast and are settled for the morning. I never skip my nighttime routine. I can't sleep until I do it!
Q. Biggest self-care indulgence?
 Jeannie: This is a hard one because I don't do most of the beauty or self-care things that most beauty lovers do. I have never gotten my eyebrows waxed, I do my own nails, and cut and color my hair myself, and I know it is strange, but I don't like massages! I would like to go to a dermatologist soon though and get specific treatments for my particular needs.
Q. Biggest beauty mistake?
 Jeannie: I think when I was first trying to figure out how to draw my eyebrows, I went through several stages where they didn't fit my face shape.
Q. If you could take one beauty item, one fashion item, and one other item to a desert island, what would they be and why?
 Jeannie:
Beauty: moisturizer. There is nothing worse than feeling dry!
Fashion: a lightweight blanket scarf. You can use it a million ways.
Other: unlimited FOOD! I'm a foodie.
Q. If a beauty fairy appeared in front of you and offered you your dream imaginary beauty product, what would that product be and why?
 Jeannie: A cream that gave me perfect, poreless, blemish-free skin. Skin is like the canvas of a beautiful painting. If your skin is flawless, everything else is just a bonus.
Q. The three indispensable things that make your amazingly busy lifestyle possible.
 Jeannie:
A God who gives me new grace every morning.
A supportive and encouraging husband.
A passion and love for people
Q. If you had 5 more hours in a day, how would you spend them?
 Jeannie: Meeting with people. I love spending one on one time with people and hearing their stories.
Having daily dance parties with the kids.
And taking a nap!
Follow Jeannie on alittleaboutalot here.
Have any questions for Jeannie? Ask them here in the comments!
---
Author: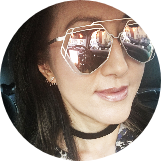 ANNA PARK
She may have started her career as a lawyer, but Anna found her true calling long before that, while poring over the beauty editorials and skincare how-to's in teen magazines. Sure, the ladies at the Estée Lauder counter may have scoffed at her when she asked for an eye cream at the age of 16, but hey, she was just ahead of her time. Today, Anna is a beauty editor, obsessing over skincare ingredients and the Oxford comma. Follow her travels on Instagram at @annanymity.
---
Comments